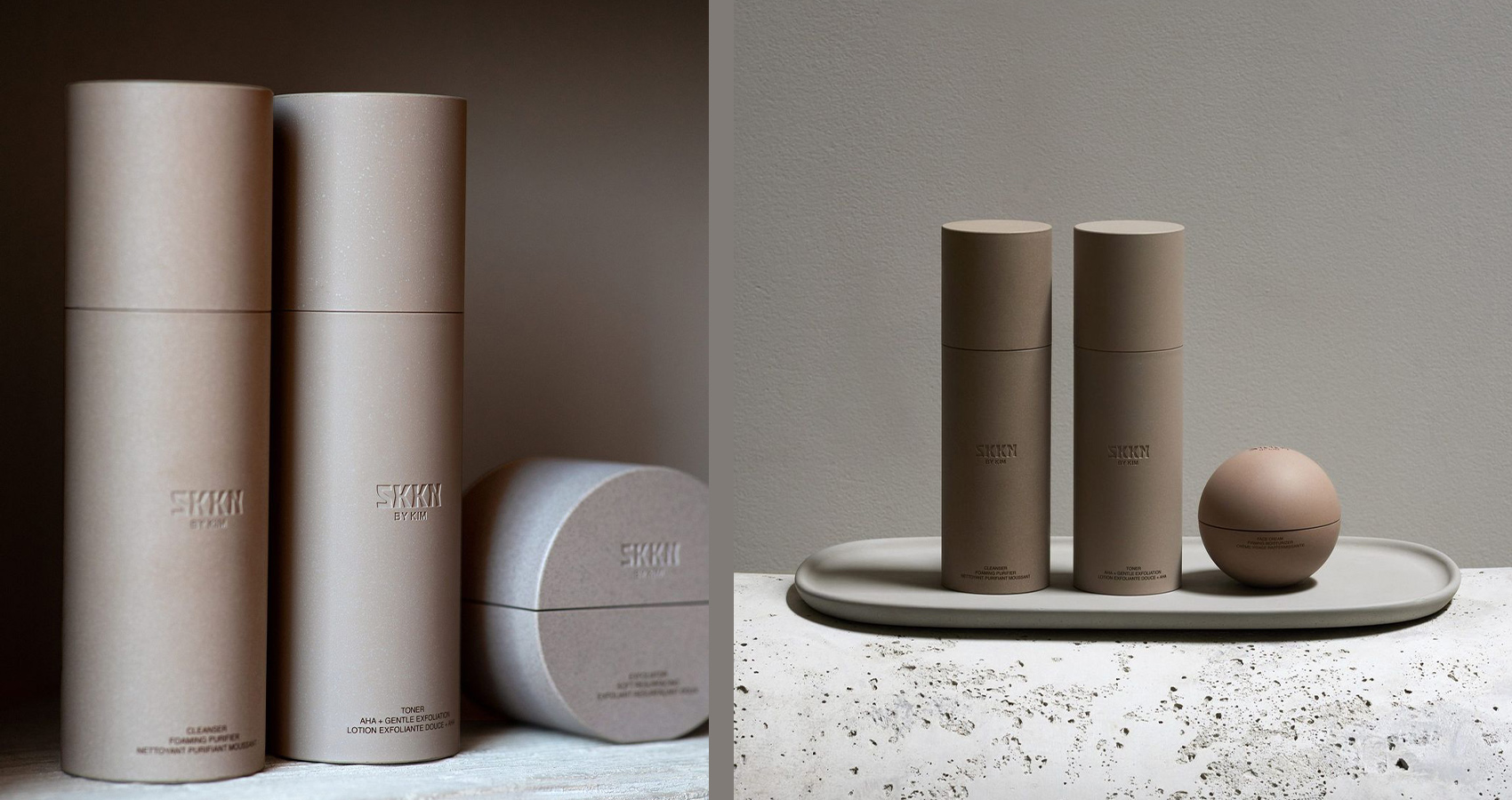 Kim Kardashian Is Causing Controversy Over Her Skincare Routine
Will The Kardashians Ever Catch A Break?
Celebrity skincare lines tend to raise eyebrows, and we can be reluctant to take on board any information they give out about their products. Kris's favorite Kardashian and queen of social media, Kim is not only known for being the 'makeup goddess', but also the face of numerous beauty brands. So it's a given that people trust her opinion and advice on beauty regimes. However, it looks like there is a debate online. Do we agree with Kim Kardashian's skincare routine?
Kim has uploaded some skincare tips and tricks onto her Instagram for her 332 million followers, using the SKKN products from her collection, and has received an influx of criticism. The Kardashian sister wrote the caption alongside the post: "Technique matters. Rubbing in your products can stretch the skin, break down collagen and elastin, and prevent proper absorption - Instead, applying your toner, serums, and moisturizers with a patting motions is not only less damaging to the skin structure, but it also stimulated blood flow and lymphatic drainage and helps prevent pilling".
Divided opinions are circulating the post. Although various methods work differently depending on your skin type, some individuals claim the technique is damaging, compared to those saying how they have learned the patting of the products from K-Beauty directives.
Although her approach is somewhat close, beauty editors do advise that you need to pat the eye cream on the skin, as opposed to rubbing it due to the thinness of the area under the eyes.

Up Next, Rihanna Finally Announces Her Upcoming Return To The Music Industry