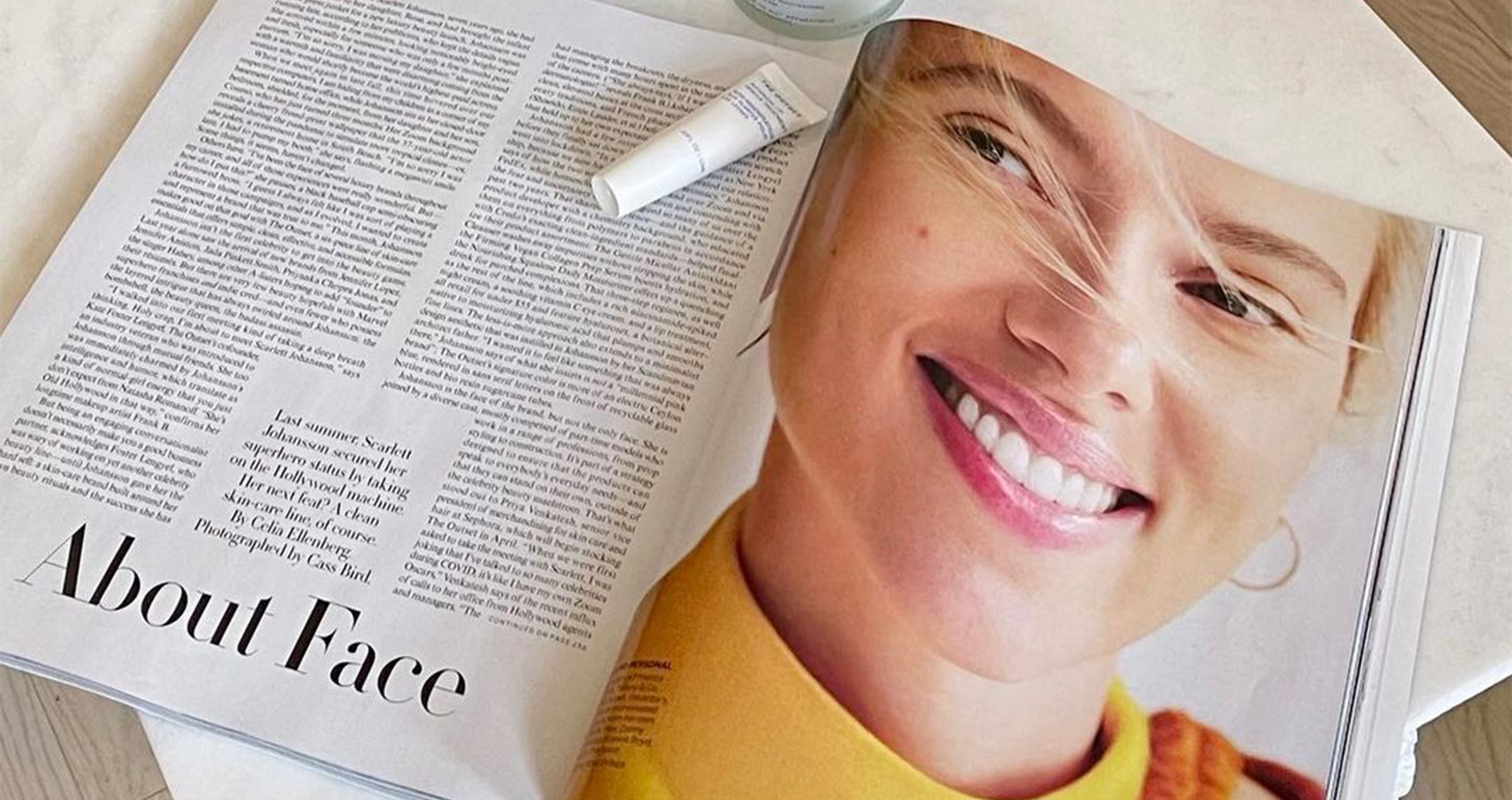 Actress Scarlett Johansson Launches Her Own Skincare Brand 'The Outset'
The "White T-Shirt of Skin Care".
After being the face of the leading French beauty company, L'Oréal, for three years, Scarlett Johansson has ventured further into the world of beauty and skincare with her new skin care brand, 'The Outset'. Johansson, throughout her time with L'Oréal, created relations with beauty corporations, production facilities and developers and after years of working with a variety of beauty and skincare companies, she felt it was time to create her own beauty brand with the aim of unifying all genders, ages and skin types with an all-round simple, skincare line.
Johansson founded 'The Outset' as the "White T-Shirt of Skin Care"; a minimalist, vegan, cruelty-free and mindful skincare brand. Johansson has founded a brand which prides itself on clean, simple and effective products which boost longevity and health as opposed to focusing on appearance only. The brand confirms that unlike many other celebrity skincare companies, 'The Outset' was created on its purpose – a skincare brand with passion, for everyone to be able to afford and use!
The Outset's branding uses minimalist clear and navy packaging and advertises in only black, white and neutral. By minimising all contemporary pinks, and bold bright colours, which are abundant in today's beauty brands, Johannson opens up her skincare for everyone. The brand is also nut-free, cruelty-free and allergy tested to ensure that the brand is as inclusive as possible!
The launch includes five products. A Micellar Cleanser, which gently lifts and removes excess makeup, oil and impurities leaving skin hydrated and fresh. A Firming Collagen Prep Serum, which protects and fortifies the skin for added hydration. A Moisturiser, lightweight and hydrating this moisturiser is set to protect the skin for a full 24 hours. Restorative Night Cream, a buttery soft cream to restore skin overnight creating a smoother more radiant complexion in the morning. Lastly, the Smoothing Vitamin-C Eye Cream, rich in vitamins this eye cream can be used daily to minimize imperfections and lines around the eyes and mouth to create a radiant, plumper appearance. All ranging between $32-54 each product is designed with affordability and quality in mind.
Not only does the range come with a variety of products, the website contains a regimen suggestion, detailing how to use each product, the benefits of each products and a suggested skin care routine so that you can reap the benefits of every single product in the brand! Visit the website here to find out more about how and when to use each product; Daily Essentials Regimen Bundle | The Outset
As well as being good for the skin, 'The Outset' is completely cruelty free for us and for the environment; each product is contained within as much recyclable products as possible with no microplastics. As well as this, the brand ensures it is free from all harmful chemicals and is continuing to explore new ways to remain and encourage sustainability and a minimalist approach to skincare.
Visit the website here to view the range and prices: Skincare | The Outset
Up Next, Could "KVDs" 'Good Apple Concealer' Go Viral?