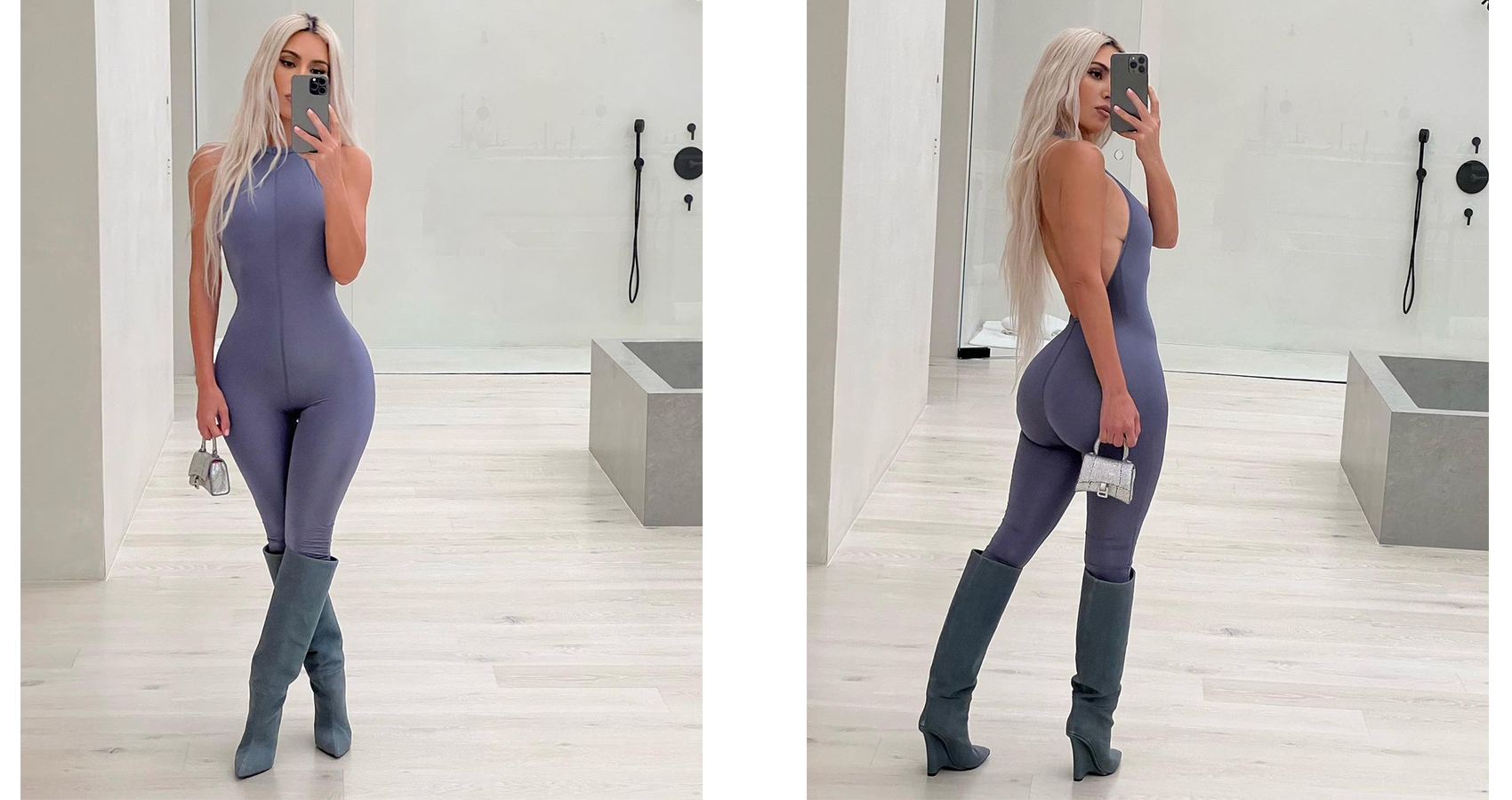 Kim Kardashian Unexpectedly Celebrated Her Birthday At In-N-Out
Due to a failed landing in Sin City.
It was a whirlwind birthday weekend for Kim Kardashian, whose extravagant plans in Las Vegas unfortunately did not end up coming to fruition. On Saturday, the reality TV icon documented the entirety of her birthday celebration experiences from beginning to end. Although the day before was her actual birthday, which she spent attending daughter North's basketball game followed by a low-key celebration back at her SKIMS office space in Calabasas, Saturday was the day where all the over-the-top, typical Kardashian-style birthday festivities were set to commence.
With the help of her little sister (and fellow billionaire in the family) Kylie Jenner by borrowing her private jet, Kim documented her boarding the jet which was adorned with trays of champagne, packaged 818 Tequila shots, bedazzled Kim K-themed shot glasses, and last but not least: jello shots, of course. Usher's DJ Got Us Fallin' in Love Again was blasting in the background; a highly appropriate song of choice given that Kim and her crew were planning on attending Usher's My Way residency at Park MGM in Las Vegas.
The landing in Las Vegas proved itself to be impossible due to the intense wind gusts reaching 60 MPH, leading the pilot to have to return to Los Angeles for a safe landing. Although Kim and her entourage had to cancel their dinner plans at high-end celebrity hot-spot Carbone as well as their plans to dance the night away to all of Usher's greatest hits, they found a way to still end the night in a non-conventional yet memorable fashion by crashing a random In-n-Out Burger. The mom-of-four documented herself awaiting her order at the famous burger chain with her besties behind her including Steph Shep, Tracy Romulus, and of course her fellow famous sister, Khloe Kardashian.
Kim and her entourage then finished off the festivities at her office space in Calabasas where several family members like sisters Kendall and Kylie Jenner and momager Kris Jenner were then able to attend. Kim addressed the situation on her Instagram story the next day claiming that the pilot had tried to land twice but that "safety comes first" and her The Kardashians film crew that were awaiting her arrival still got to enjoy the Usher residency.