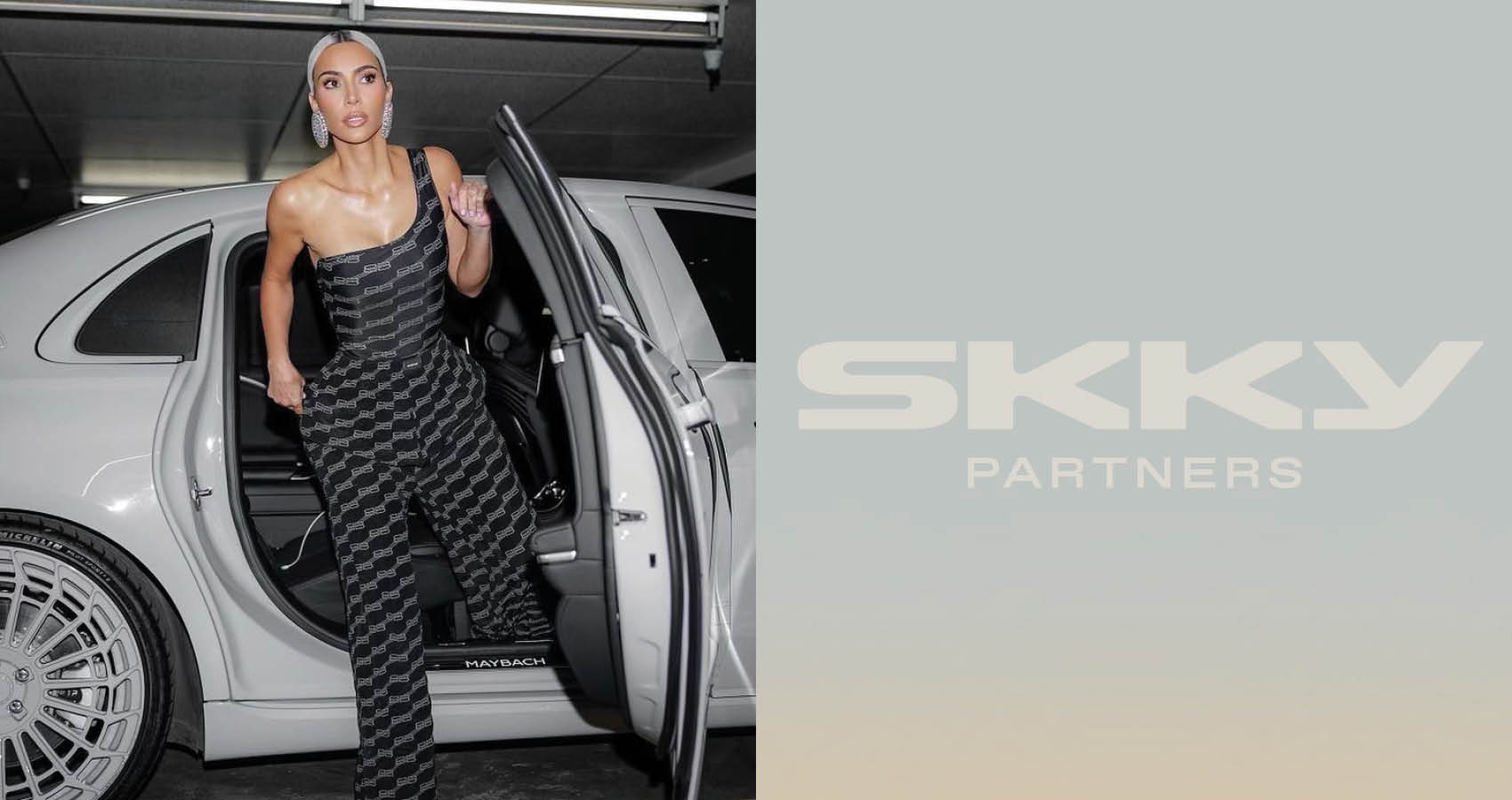 Kim Kardashian Is A Wall Street Girlie Now
Together with Jay Semmons, she'll be launching private equity firm, SKYY partners.
After passing the 'baby bar law exam', Kim Kardashian is now taking on a new project: Entering the world of private equity. She's partnering up with former Carlyle Group executive Jay Sammons to launch SKYY Partners, a new firm that will invest in fast-growing businesses across several sectors including consumer products, luxury, hospitality, media and digital commerce.
"Together we hope to leverage our complementary expertise to build the next generation Consumer & Media private equity firm," Kardashian tweeted.
SKYY Partners is Kim's latest addition to her ever-growing entrepreneurial portfolio. In 2017, the reality TV star launched KKW Beauty (recently rebranded as SKKN BY KIM), a premium-priced skincare range which brands itself as an "innovative line of uncompromising skincare developed by Kim Kardashian." Just two years later, she announced the arrival of SKIMS, a body-positivity and inclusivity focused shapewear/clothing brand now valued at over $3.2 billion as of January 2022.
Still in its early stages, the new private equity venture's financial backing and strategy is still coming into focus. And as the overall economic climate has made some dramatic shifts just in the past year - like rising consumer and energy prices, inflation as well as surging interest rates - private money has become a hot topic in the media.
In an interview with Wall Street Journal, Sammons and Kardashian said that they will be making "both control and minority investments in companies."
The Kardashian-Sammons duo could make for a compelling partnership. Sammons boasts a two-decade long investing acumen at the Carlyle Group while Kardashian has been dubbed one of the most famous women in the world, owing to her family lineage, reality TV stardom as well as her immense social media presence.
Kim Kardashian told Wall Street Journal that she's looking forward to sitting down with business founders in her new venture and to figure out what their dream is. "I want to support what that is, not change who they are in their DNA, but just support and get them to a different level."
Up Next, The Season's Most Exciting Designers To Look Forward To This London Fashion Week