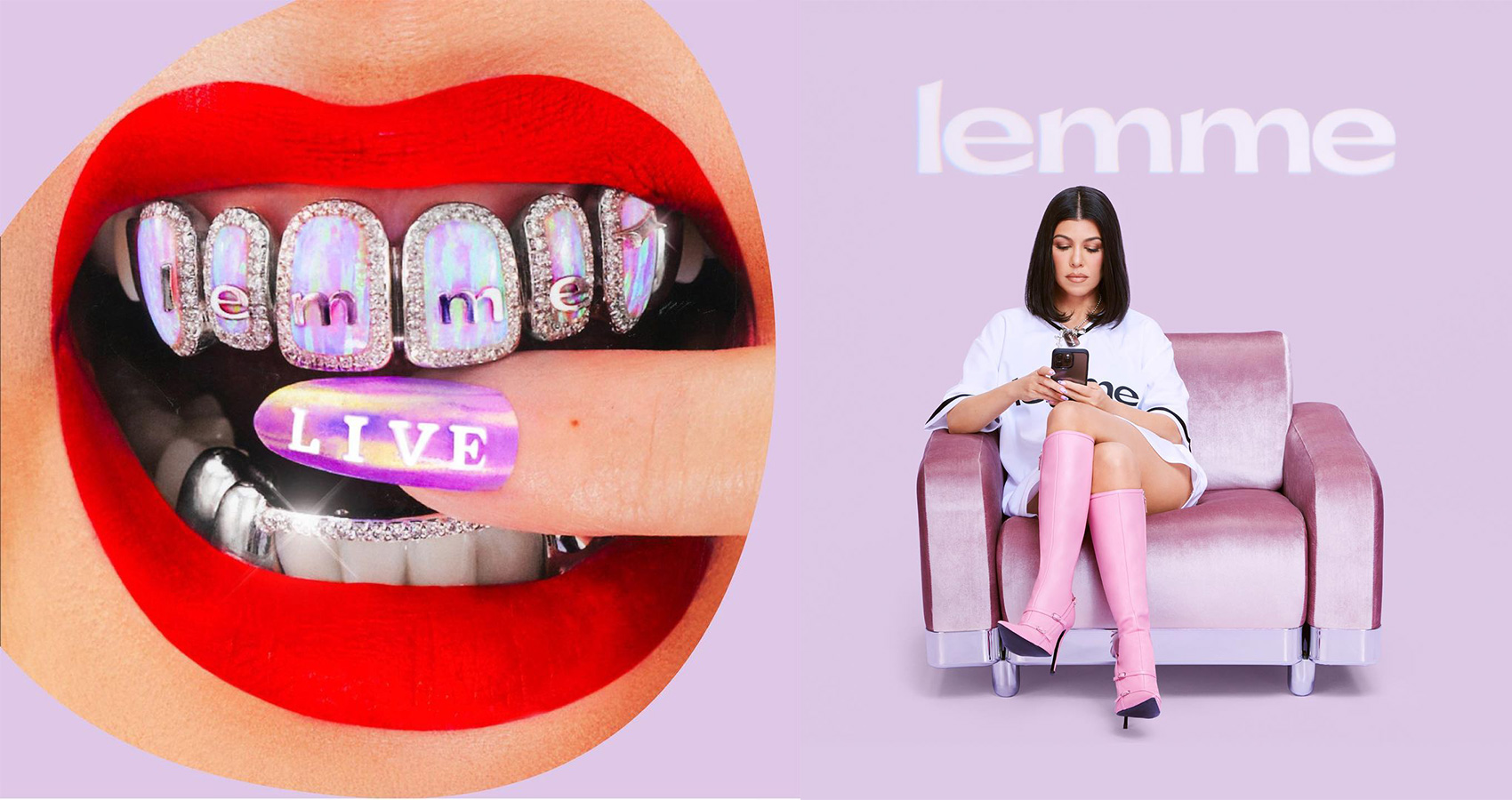 Kourtney Kardashian Barker Announces New Gummy-Supplement Brand "Lemme"
The reality star is expanding her reach in the health and wellness community.
The list of Kardashian-Jenner business ventures seems to be a never-ending, ever-expanding catalog of beauty products, fashion brands, lifestyle products, and even a line of tequila. Kourtney Kardashian recently announced a new line of wellness gummy-supplements that will be an addition to this extensive list for the royal family of reality TV.
On Monday September 12, Kourtney posted to her Instagram officially announcing the debut of her upcoming line of vitamins and supplements called Lemme, which the reality TV star claims will be a "divine, feel-good part of your everyday life."
Lemme was teased on September 6, along with the official launch of its Instagram account. Rumors among fans began to circulate that this launch could be a new podcast or an all-natural makeup line, and some fans even speculated that it could be an architectural project to revamp and redecorate people's homes given that interior design is a major passion for the mom of three.
But alas, all of these speculations can now be laid to rest. Health and wellness is very much true to Kourt's DNA due to her many ventures within that realm, including her renowned wellness brand Poosh which was launched back in 2019. The new bride has also been an advocate for transparency and ethicality in the beauty industry, having traveled to Washington D.C. back in 2018 to speak at a legislative briefing for regulatory reform in the cosmetics industry.
Lemme will be available to fans and consumers on September 27 and the first launch will include a variety of three gummies: Lemme Matcha, Lemme Chill, and Lemme Focus. During an interview on the Today Show this week, Kourtney explained how the goal for creating Lemme was to condense so many vitamins and minerals into a few gummies that not only taste great but that also are made of holistic ingredients that can be received well by the body.
This first launch will presumably be just one of many for the new supplement brand, so let's stay tuned!
Up next, Collina Strada Jeans That Are Custom Fit? Hold Us Back.