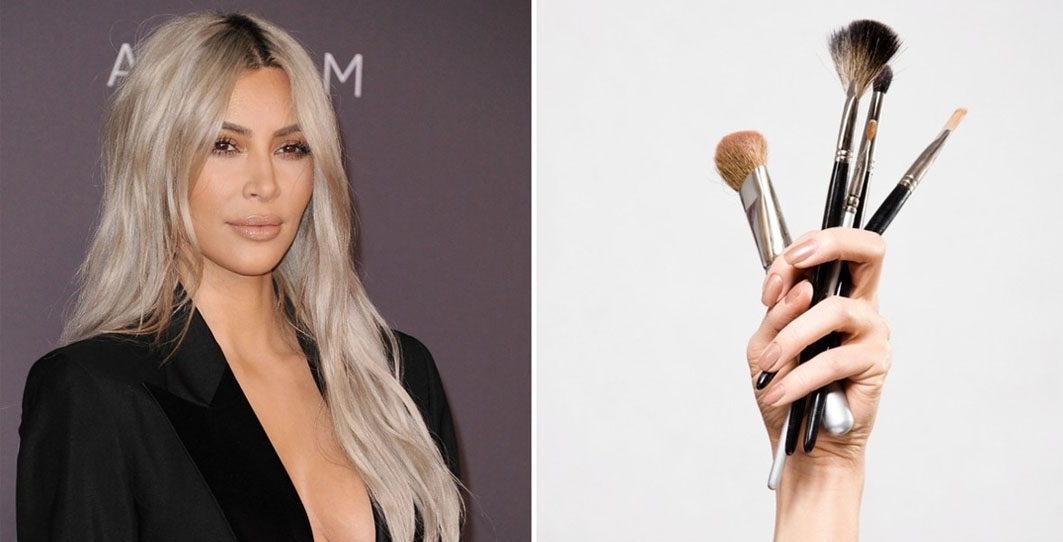 Kim Kardashian's Makeup Artist Shares His Brush-Cleaning Trick
Hint: it's a skin cleanser.
If you were looking for, well, any motivation at all to clean your makeup brushes, Kim Kardashian's makeup artist Mario Dedivanovic has taken to Instagram to share his personal technique.
Most of us already know we should be washing our brushes at least once a week to keep bacteria at bay, but usually it's a slap-dash job with whatever soap or shampoo we have to hand.
Dedivanovic, however, swears by his holy grail face cleanser, Philosophy's Purity Made Simple Cleanser. Incredibly, he's been using it for 18 years, since he worked at Sephora. He loves this "iconic cleanser" because it doesn't dry out his skin in the shower, and it removes all traces of eye makeup while still being gentle. It stands to reason, then, that it would remove all traces of makeup from his brushes too.
We can't wait to give it a try. Shop it here for $24.
Next up, here are Kim Kardashian's fave skincare products.
Top image courtesy of allure.com & preview image courtesy of wwd.com