5 Life-Changing K-Beauty Products To Try In 2020
For healthy, glowing skin.
In recent years, Korean women have become known all around the world for their flawless, glowing skin. And for good reason. By now, you've probably heard of Korean beauty, aka K-beauty, and its superpowers. You're probably aware that Koreans are serious about their skincare and are committed to achieving luminosity. Maybe you've tried a Korean facial or made an attempt at the 10-step Korean skincare routine. But the strict regimes and cleansing rituals of South Korean gals can seem overwhelming to those of us unfamiliar with things like essence and aqua peels. If you want to get in on the K-beauty hype but you're not yet ready to commit to a full 10-step routine, worry not. We've put together a list of five easy-to-use Korean beauty products for you to try out now, so you too can achieve maximum radiance.
#1 April Skin Magic Stone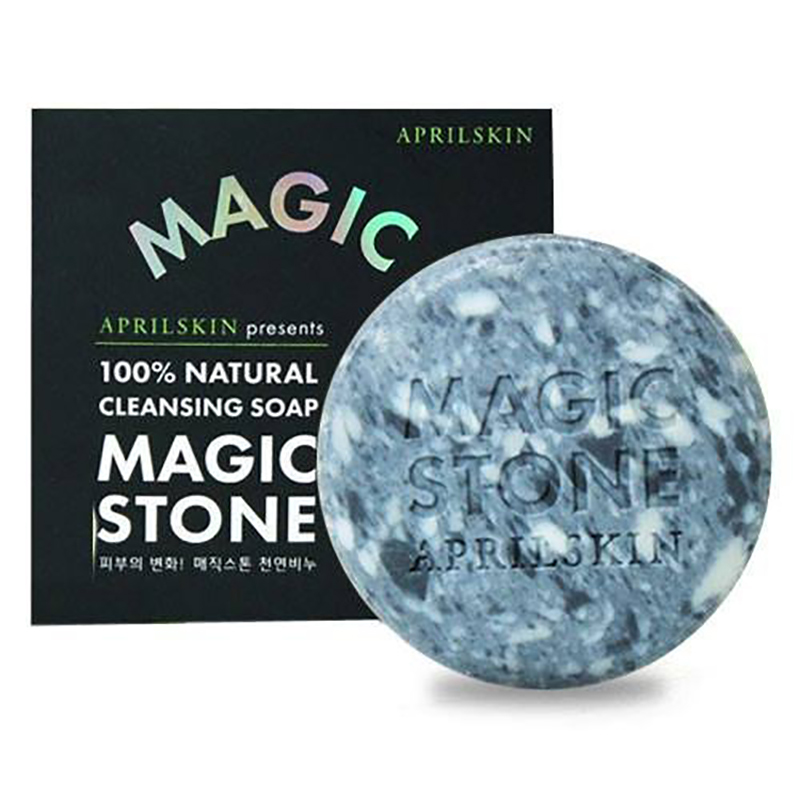 So much more than just a bar of soap, the April Skin Magic Stone detoxifies your skin and provides deep cleansing without leaving your face feeling tight and stripped of its natural oils. Putting moisture and nutrients back into your skin is a key component of the Korean skincare ritual, and the rehydrating properties of this cleanser help keep your skin soft and glowing. Get the April Skin Magic Stone here for $11.99.
#2 Sioris Time is Running Out Mist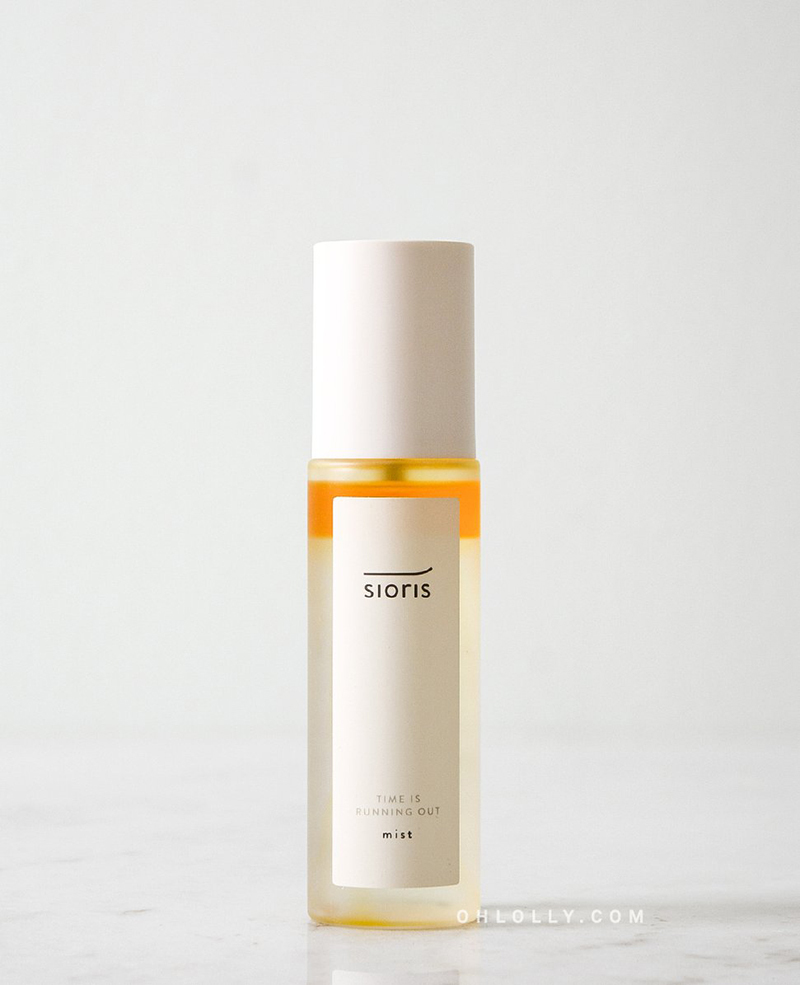 Perfect for skincare minimalists and those of us who are always in a rush, the Sioris Time is Running Out Mist acts as a toner, serum, and mist all packed into one sleek little bottle. Made up of 78% organic fruit water, the mist smells like a dream and is full of hydrating minerals. Get the Sioris Time is Running Out Mist here for $22.
#3 Innisfree Cica Balm with Bija Seed Oil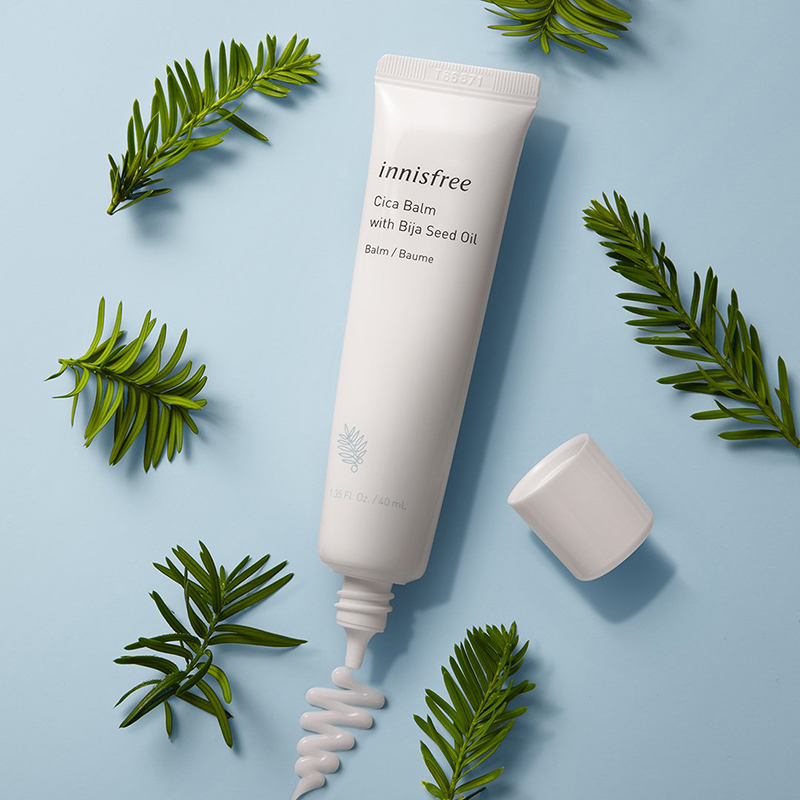 Over the past few years, Cica has been making appearances in more and more K-beauty products, thanks to its skin-soothing properties. The ingredient is known for its ability to calm redness and irritation and even combat blemishes. The Innisfree Cica Balm with Bija Seed Oil uses the ingredient to help strengthen the skin's protective barrier while simultaneously reducing breakouts and providing intense nourishment. Get the Innisfree Cica Balm with Bija Seed Oil here for $25.
#4 Peach Slices Peach Pudding Makeup Cleanser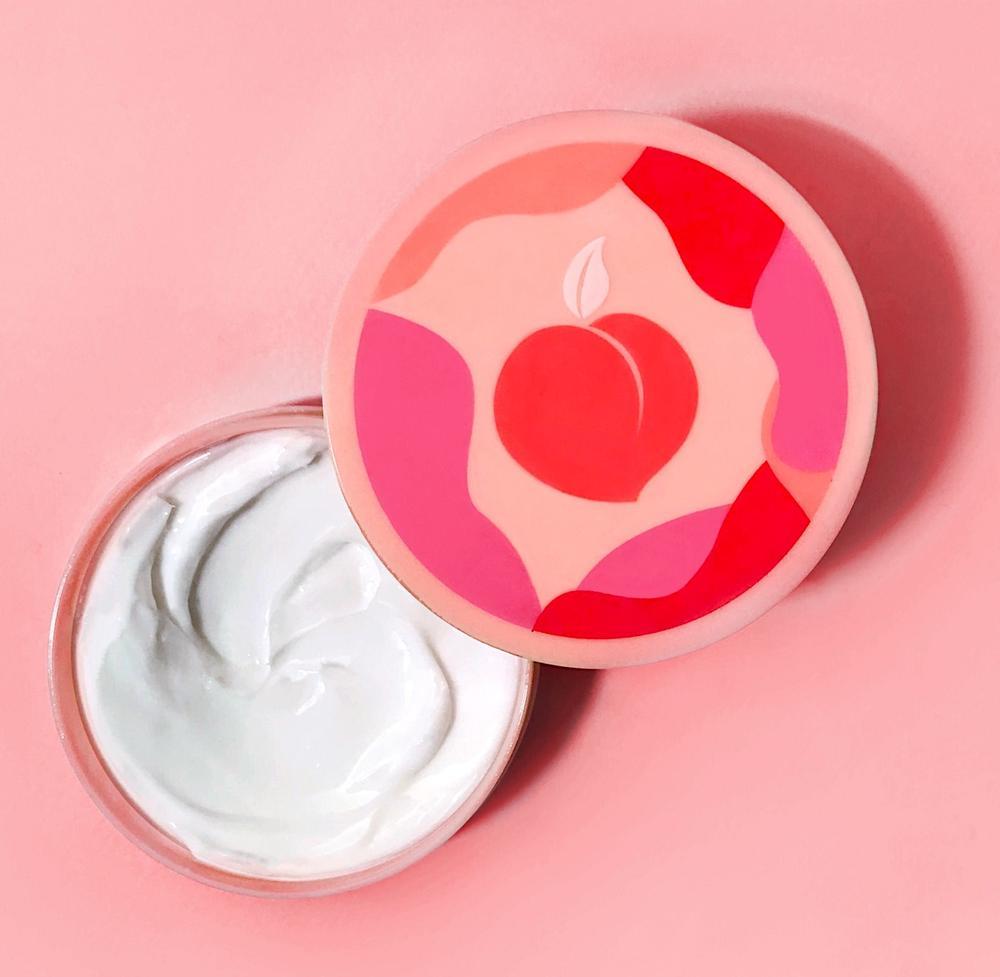 If its cute packaging isn't enough to win you over, its dreamy texture will. This butter-soft cleanser makes makeup removal easier than ever before. With the help of just a few splashes of water, the Peach Pudding Makeup Cleanser deep cleans skin and quickly dissolves makeup without leaving any residue. Meanwhile, jojoba and macadamia oil and calendula and peach extracts provide nourishing hydration for silky-smooth skin. Get the Peach Slices Peach Pudding Makeup Cleanser here for $9.99.
#5 Glow Recipe Watermelon Glow Sleeping Mask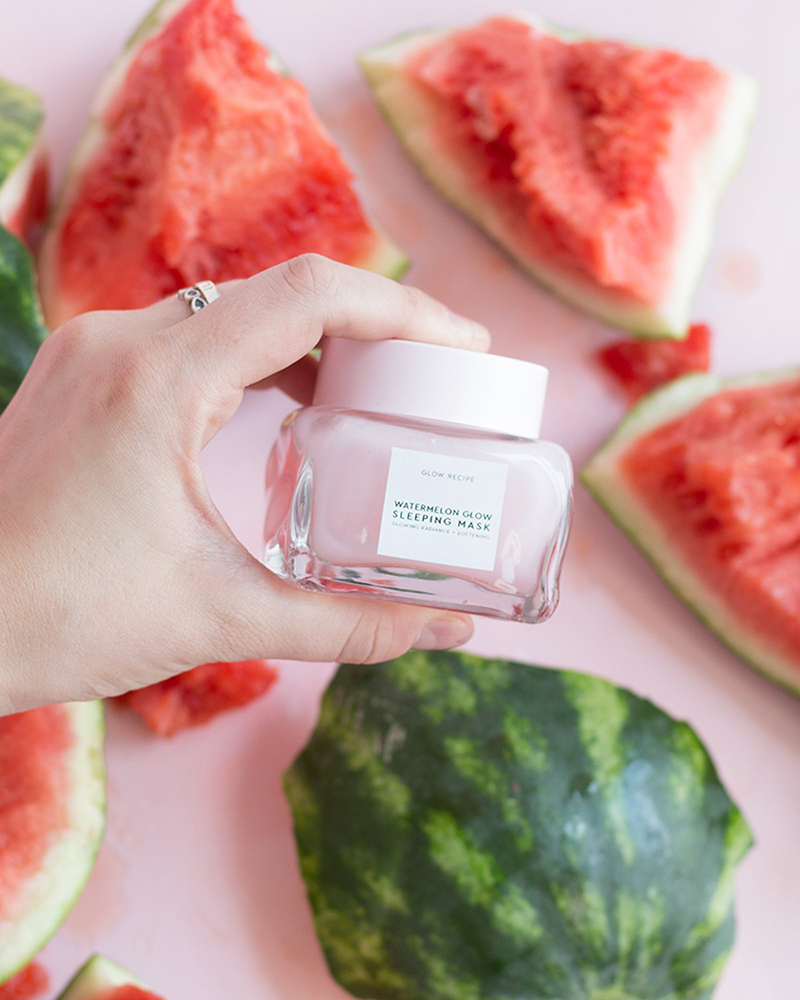 Super-nourishing and packed with real watermelon extract, The Watermelon Glow Sleeping Mask works overnight to hydrate and smooth for plump and glowing skin. This gel mask smells good enough to eat and is formulated with hyaluronic acid and AHA to exfoliate and clarify your skin while you sleep. Just put the mask on over your moisturizer before bed and remember to wash it off in the morning. Get the Glow Recipe Watermelon Glow Sleeping Mask here for $45.
Next up, Glow Recipe Drops New Watermelon And Cactus Water-Based Toner