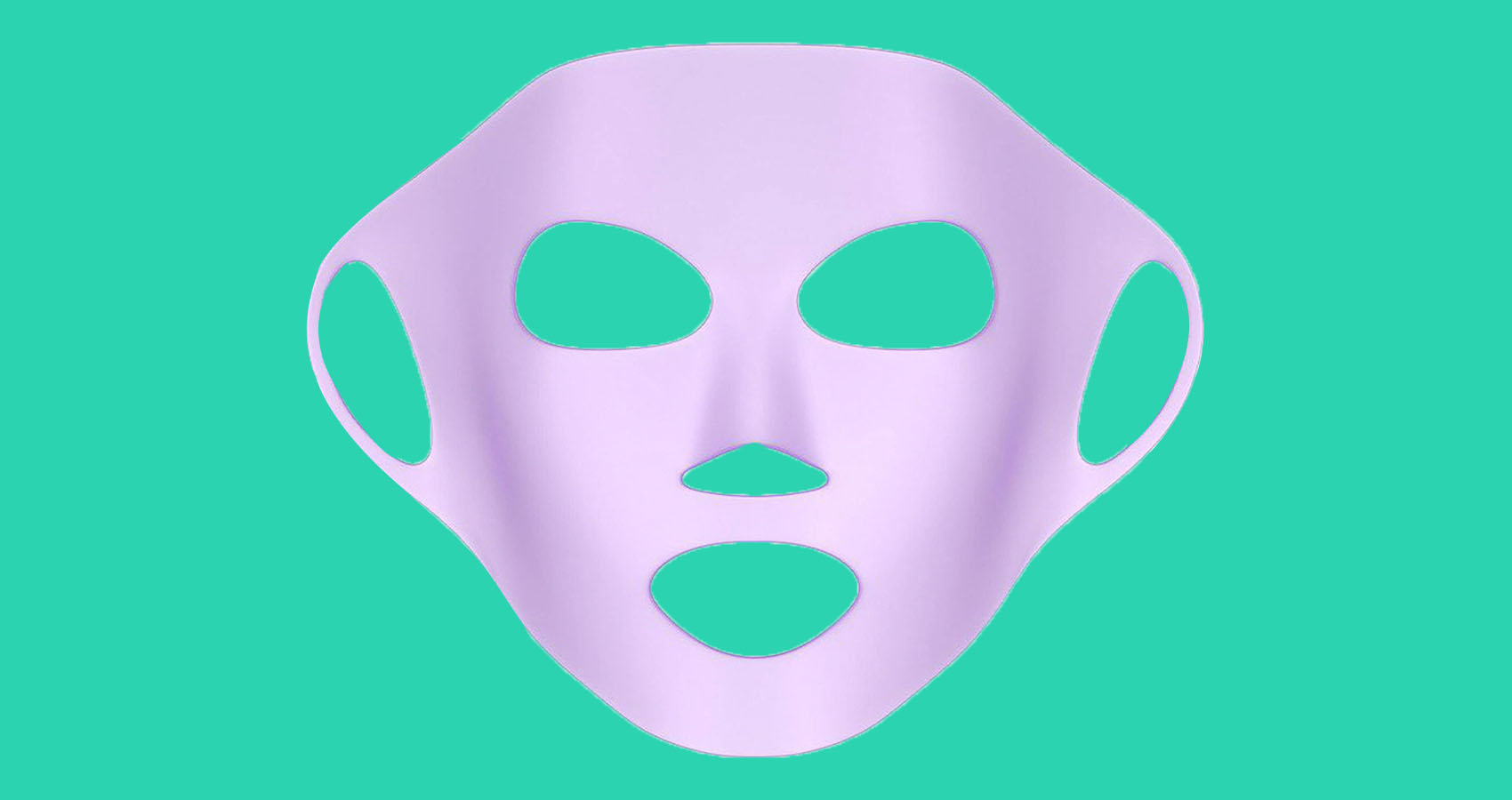 5 Reusable Silicone Sheet Masks To Help Boost Your Sustainable Skincare Routine
Who said pampering can't be sustainable.
In the heart of a pandemic, wearing a sheet mask might be the most therapeutic form of self-care. It feels like a way of caring for our skin and who's kidding even our mind. Then again, we can't ignore the fact that they're not always sunny; they are messy, sloppy, oversized, and seem wasteful. Not only is the mask itself only on for 5-10 minutes, but even the outer packaging goes in the trash.
The latest skincare trend of silicone masks will not only save money as well as your favorite beauty products, but it may also help to save the environment. These masks are designed to be put over your favorite skincare products and not absorb a drop, leaving your skin to soak up all the benefits. If kept up with the easy cleaning of mild soap and water, these masks are set to last you around a year.
In an effort to take a more sustainable approach to skincare this winter we have found five silicone skincare masks for you to try below.
Reusable magic silicone sheet mask, Honest beauty, $14.99
Get the Jessica Alba fix with this magic silicone sheet mask from honest beauty. Apply your favorite serums or moisturizers and apply onto your face. Loop it around your ears and let it sit for 10-30 minutes before you hop on the next zoom quiz.
Avant Guard, Experiment, $22.00
Made with 100% food-grade silicone this mask is a sustainable must-have. Coming in two sizes both small and large we can say goodbye to slippage and hello to multi-tasking.
Face wrap skin-perfecting mask, Nurse Jamie, $33.00
Helping to make the skin appear smooth, hydrated, and refreshed this Nurse Jamie addition is for all skin types. Inspired by silicone scar treatment technology, this mask enhances the absorption and efficiency of your day to day products.
Forever eye mask, Dieux Skin, $25.00
As the winner of Elle's Future of Beauty award 2020, this mask, despite being just for the eyes will be the new staple of your daily skincare routine. With the recommended use of 10-20 minutes every morning these pieces will leave tired under-eyes in 2020.
SiO Facelift, SiO Beauty, $39.95
As one of the more expensive ones on the list, SiO offers a range of reusable face patches catered to target different parts of your skin, these are said to achieve results in just a few hours. Not got time for a morning routine, no need, these masks are perfect for an overnight fix needing 6-8 hours to achieve maximum results.
Up next, Milk Makeup Is Releasing New Spring Beauty Products