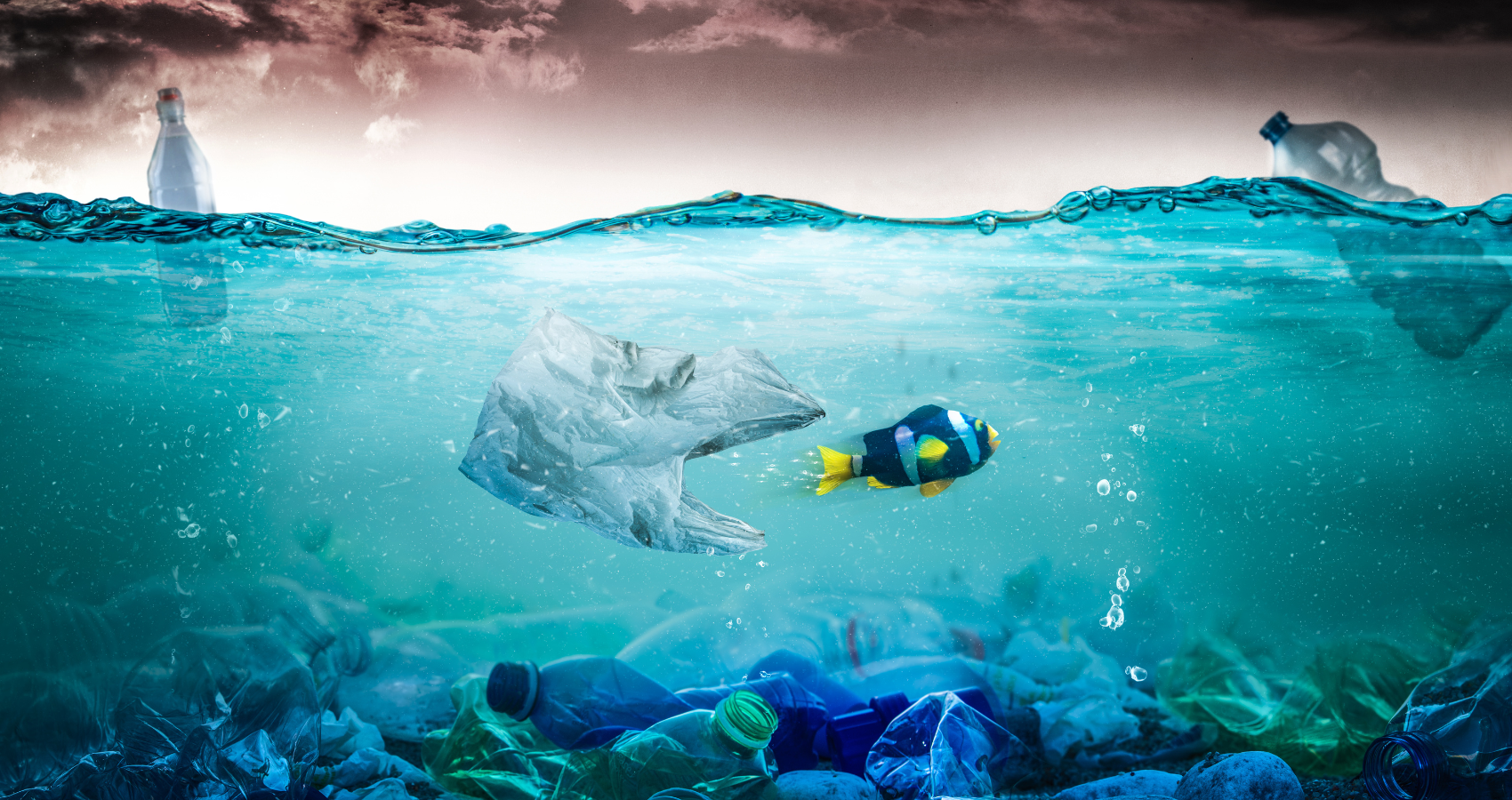 You Need To Know About The Blue Beauty Movement
Bringing The Blue Back To The Ocean.
Picture this: 2050; you're swimming out into open water, and the marine life you're so desperate to see has become a wave of plastic. You dive down with the image of beautiful scenes of coral playing in your mind to be met with human waste. A reality we are likely to meet if we carry on this toxic cycle of destruction.
Blue beauty is a movement ignited by Beauty Heroes founder Jeanie Jarnot in 2018, with the premise that we help the planet through sustainability.

"Blue Beauty is a sustainability movement specifically focused on reducing the negative impact of beauty products and packaging on our oceans and marine life - It's about cleaning up our oceans by using reef-safe and ocean-safe ingredients, adopting a zero-waste policy and offering refillable and reusable packaging options" - C.E.O and co-founder of Kinship Christin Powell.

Non-reef-safe chemicals in various products end up bleeding into the water, resulting in the coral and marine life ingesting the ingredients. This environmental impact causes a decline in 'fish fertility, corals dying off or being bleached, and disruption of algae photosynthesis.' This dangerous cycle has severe consequences, such as a decrease in oxygen levels, as the ocean provides an estimated 50-80% of the planet. In Addition to the toxins, the packaging and its pollution increase the consequences.
Considering the number of products we use daily; moisturizers, face masks, deodorants, shampoos, etc. It's astounding how many chemicals finish up in the ocean after showering or washing them off, as all water systems are connected.
The International Union for Conservation of Nature released a statement that each year 98 million tons of plastic end up in the ocean, producing 80% of ocean debris. Alongside this, Petal founder Jason Domangue stated: "If nothing changes, there will be more plastic in the ocean than fish by 2050 - Americans throw away more than 30 million tons of plastic a year, and only eight percent get recycled. In Addition, personal care products contribute over 500 million plastic bottles to landfills and oceans annually".
Blue beauty brands to get on board with:
Creating both quality products and reducing their footprint are brands like Davines, Boissance, and Superzero. Superzero founder Conny Wittke commented: "The beauty industry is responsible for the huge amounts of microplastics found in formulations" and progressed to say how some cardboard packaging that appears environmentally and eco-friendly has a 'hidden plastic in the form of laminations and adhesives.'

Other brands, like Mara, have created a scheme where they send prepaid labels so you can return your item to be recycled courtesy of TerraCycle, who help empty goods get a second chance.
Up Next, Taylor Swift Is The Music Industry