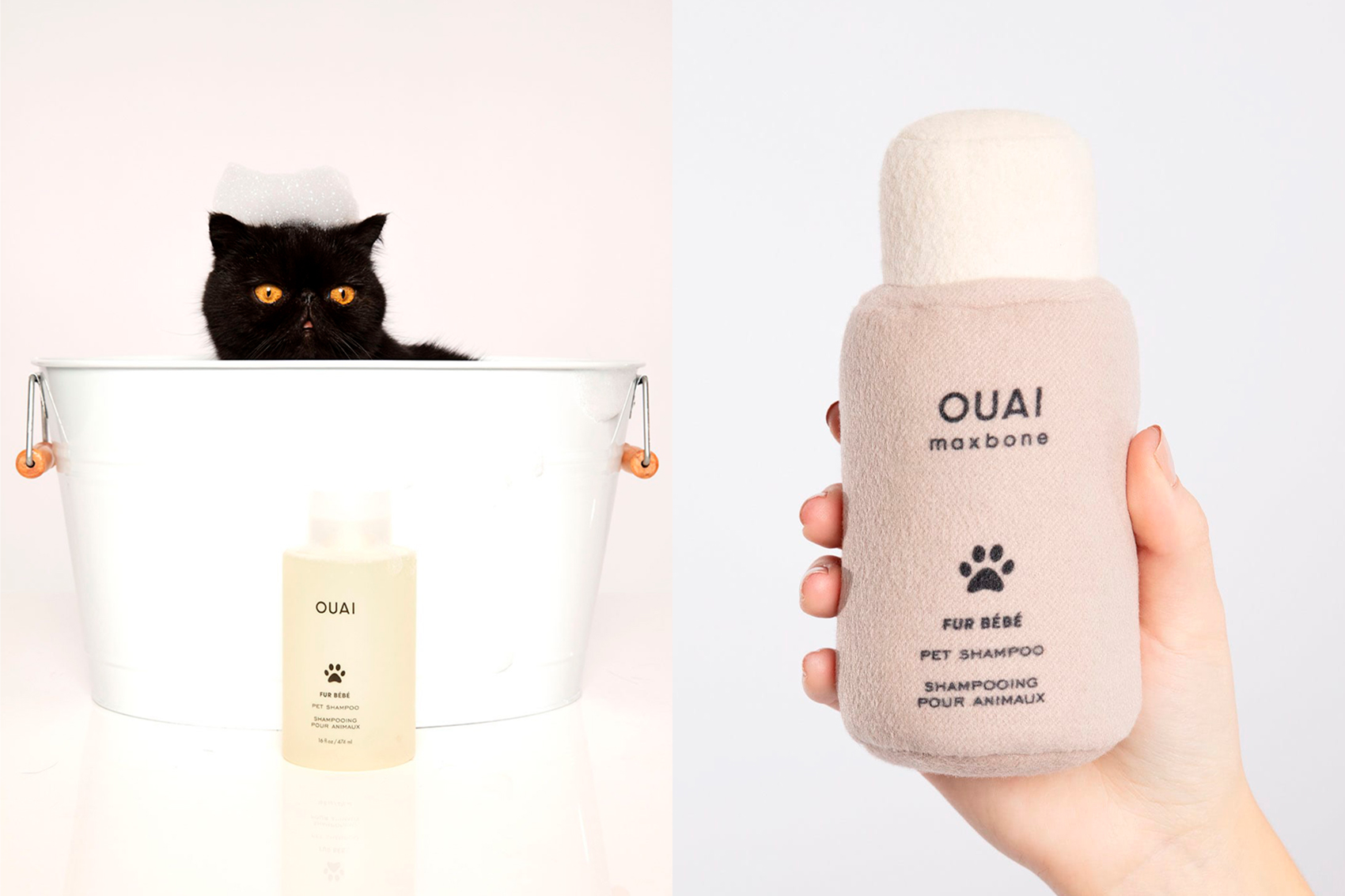 Ouai Are Bringing Back Their Pooch Friendly Shampoo
$32 later and your pooch will have better hair than you.
Popular haircare brand Ouai are a firm favorite for many of us when it comes to keeping our hair smell divine and look silky smooth. Back in 2018 the brand first branched out into pets with an extremely popular pet shampoo and this time its back for good!
The product called 'Fur Bébé' (how cute), is pretty similar to the human version with its luxury lemon and jasmine filled scent as well as being cruelty free. Alongside this, the shampoo's ingredients include aloe vera, rambutan seed extract and hydrolyzed vegetable protein which help to nourish your pets' skin and fur, keeping it in great condition
The brand has even brought out a squeaky pet toy in the shape of the shampoo bottle for post-bath playtime.
Head to Ouai's website to shop the new launch now.

Next Up, Lazy Oaf Restocks Popular Jumper And Creates Matching One For Your Dog