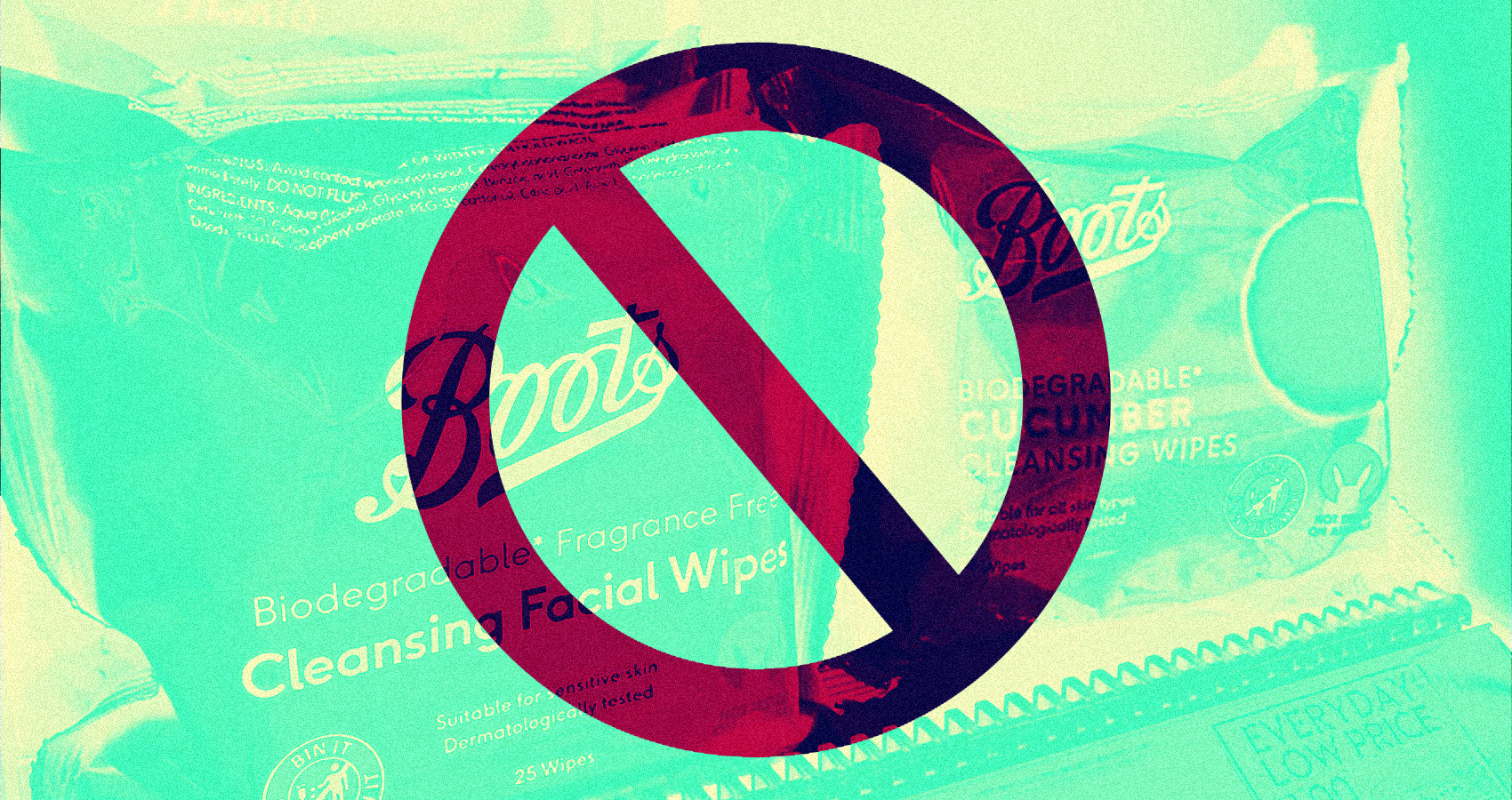 Plastic Wet Wipes Get The Boot
They will not be missed.
It's a wrap! Beauty retailer Boots will no longer stock wet wipes containing plastic fibers. The store is opting for biodegradable wipes. This decision is part of the retailer's larger-scale sustainability strategy.
Cleansing facial wipes are a staple in many beauty cabinets. Makeup artists, frequent travelers, or low-maintenance customers rely on them to instantly remove makeup while using just one product. They are very convenient and affordable items. Nevertheless, wet wipes have gotten an increasingly bad reputation in the past years. Firstly, many dermatologists have doubted their ability to effectively remove all traces of makeup. The residue left by these wipes can be linked to breakouts and irritation.
Furthermore, wet wipes in general are not exactly eco-friendly. The wipes are made of various non-biodegradable ingredients. In fact, despite the cotton-like texture, many wet wipes contain plastic fibers such as polyester. As they break down, the microplastics can pollute essentially everything. Moreover, facial wipes are meant for single use. Sadly, single-use and sustainability don't go hand in hand.
As consumers are continuously looking for eco-conscious products, brands have to follow suit. Boots's decision is a welcome change. However, there's still a long way to go in terms of environment protection.
When it comes to cleansing, washcloths, cleansing balms or rinse-off face washes remain the greener option.