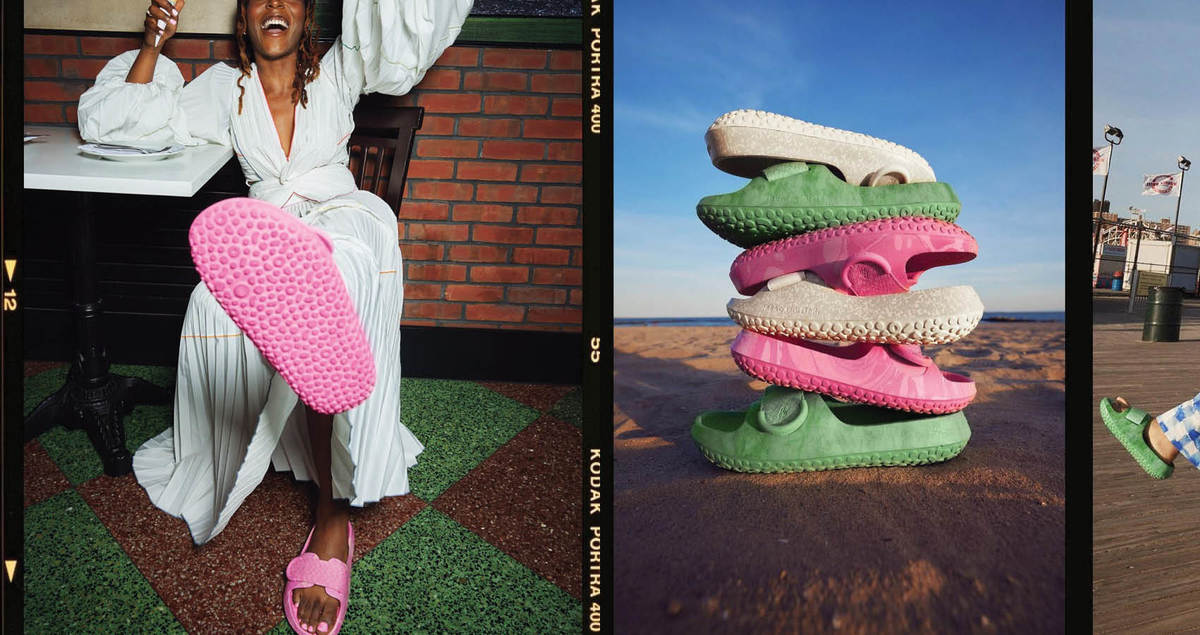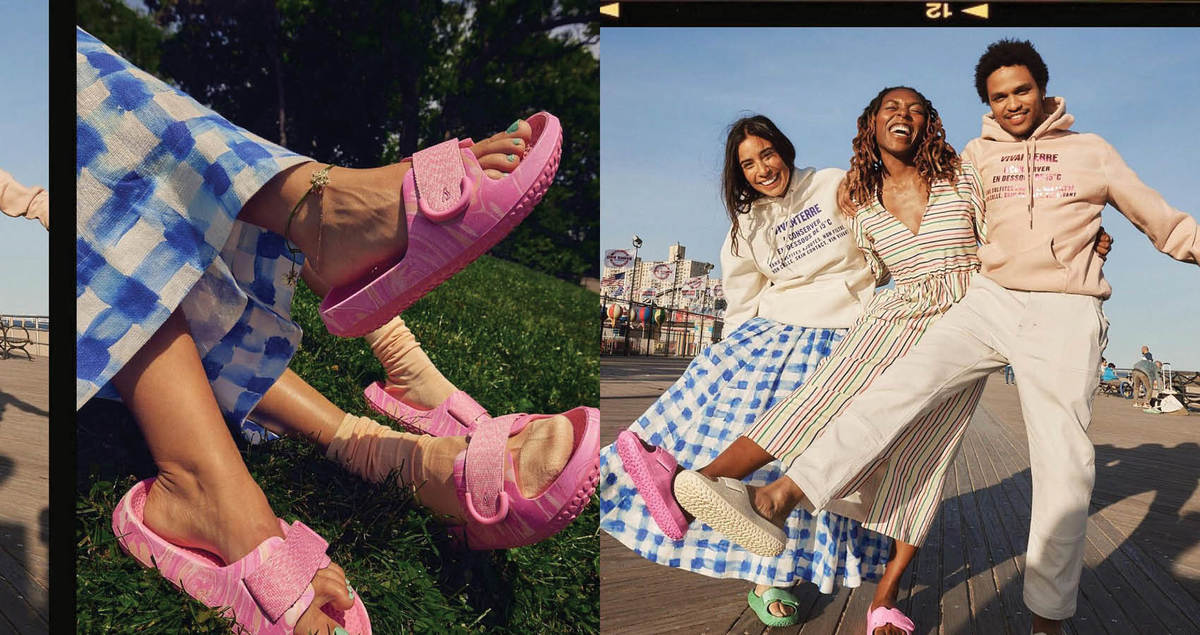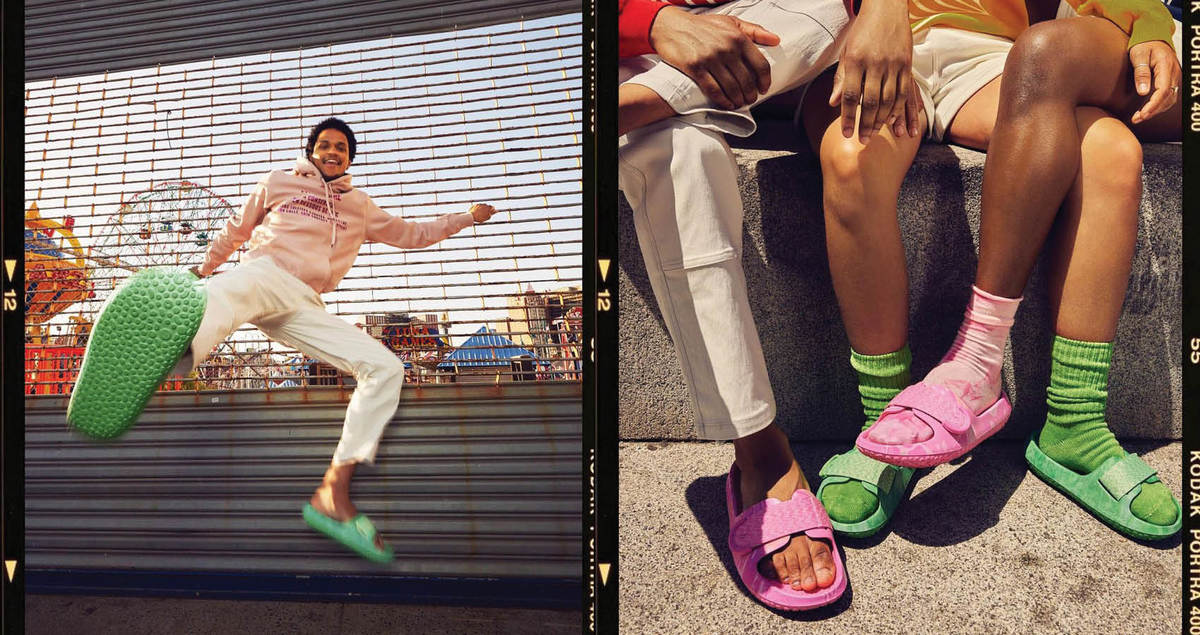 The Rosie Assoulin and Allbirds' Sugar Sliders Are The Perfect Sustainable Sandals
The sliders are made for summer nights with friends!
Summer is here, and that means it's sandals season! Open-toed shoes can be hard to shop for: how do you find a pair that you can slide right into but won't slide out of? How do you find functional sandals that are still fashionable and don't look like your mom would wear them hiking? Well, the answer is here! Rosie Assoulin and Allbirds have created a sustainable solution: the Sugar Sliders!
The brand Allbirds is known for their sustainable and comfortable clothes, especially their shoes, which range from stylist sandals and flats to running and hiking shoes. Rosie Assoulin's clothing is crisp and fresh, with strong lines and bright colors, but their clothes can still be slouchy and comfy. These two aesthetics combined bring us the Sugar Sliders, which Assoulin says were inspired by her summers as a child in New York.
Sugar Sandals are an Allbirds staple, named Sugar Sandals because they are made mostly of sugarcane, as well as Carbon-negative soles and recycled polyester straps. They come in orange, white and black, but the Rosie Assoulin Sugar Sandals are a bit different. They come in "Cherry" pink and "Pistachio" green, with the pink sandals having abstract marble designs and the green sandals having a grainy pattern. The shoes are meant to give bounce and cushion while still being colorful, exciting and sustainable.
The Rosie Assoulin Sugar Sandals are available on Allbirds' website for $60.