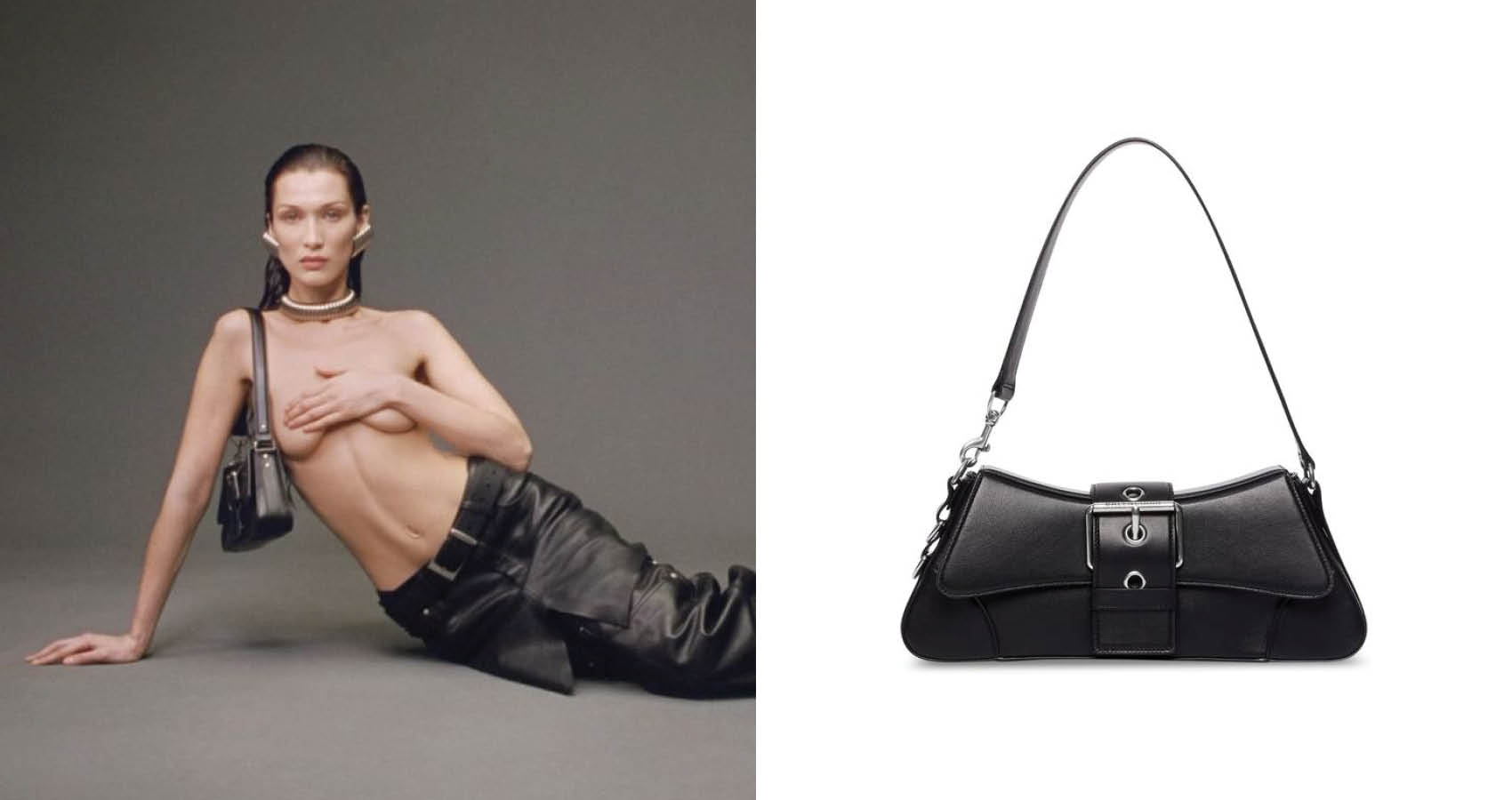 Meet Balenciaga's Newest It Girl, Lindsay!
The Lindsay Shoulder Bag is Balenciaga's newest purse.
After the Downtown and La Cagole shoulder bags, Balenciaga drops yet another iconic purse: The Lindsay. Balenciaga has combined the trends of shoulder bags and flap purses and creates a bag that is uniquely its own but still familiar and stylish. Naturally, It-Girl Bella Hadid models for the bag as well as the rest of Balenciaga's Fall 2022 Campaign, proving that this purse is the perfect accessory for anyone remotely cool.
The Lindsay is a shoulder bag with a flap over the pouch. A decorative belt is attached to the pouch and the Balenciaga logo is engraved on the buckle. The inside of the bag has one zipped pocket and is big enough to fit anything you could need: a wallet, phone, lip gloss, stray candy and small snacks.
The Lindsay comes in three sizes. The smallest is $1,800 or $1,950 for the crocodile texture. The small bag comes in black, lime green, light purple, and white colorways and has a chain strap, whereas other sizes have calfskin shoulder straps. The medium bag is $2,050, the large is $2,350 and both only come in black for now. However, a pink color in the small size and a silver mirrored texture in the small and large bags will drop soon and are available for pre-order.
You can order or preorder the Lindsay bag now on Balenciaga's website or in stores.
Up next, 5 Swimwear Trends To Follow This Summer