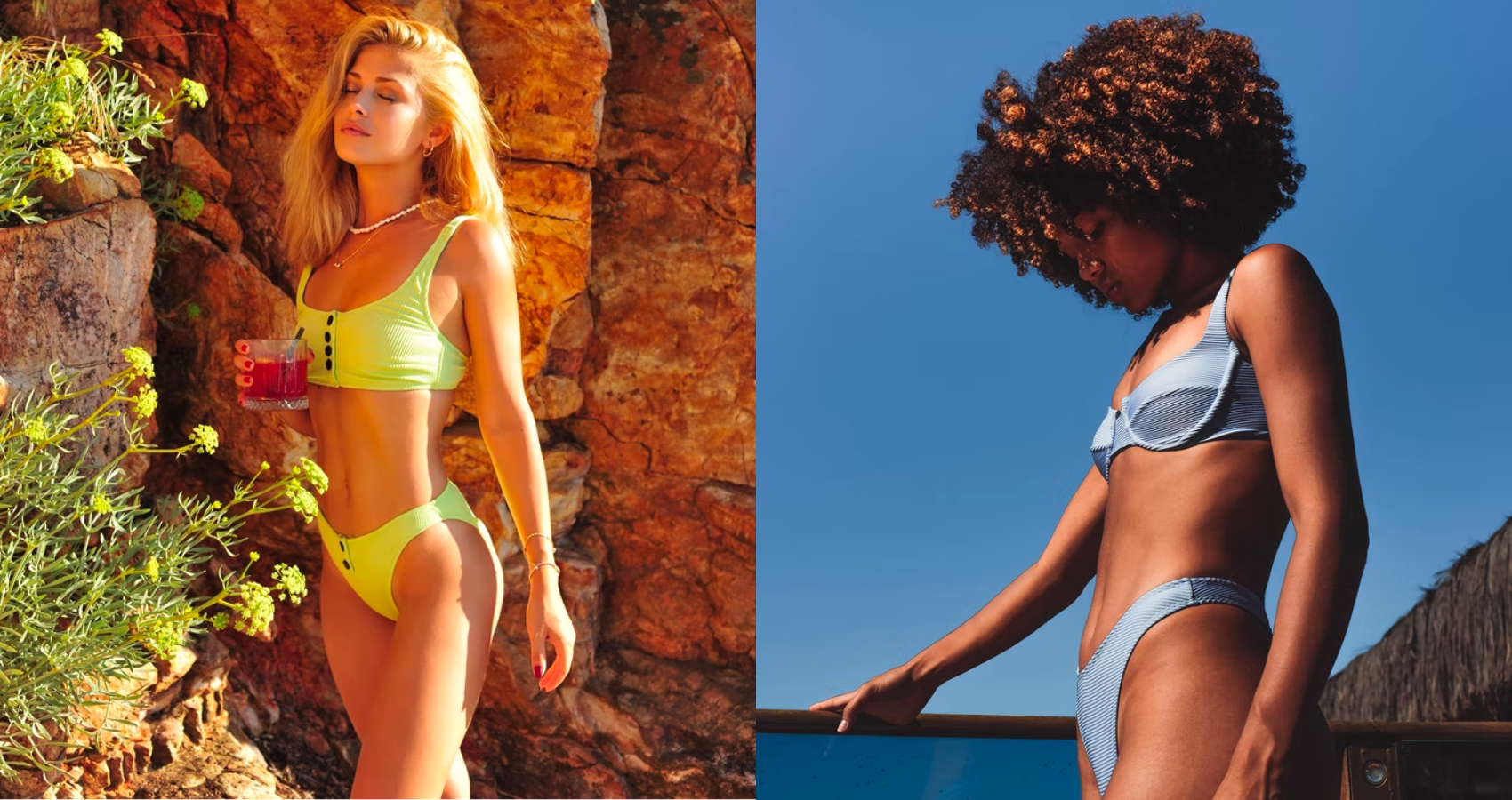 5 Swimwear Trends To Follow This Summer
Take a dive into these bikinis this summer.
As hot girl summer is officially approaching us, all we can think about is taking a tropical vacation or sunbathing on our patios as we work from home. Now is the perfect time to purchase those bikinis that have been sitting in your cart since it's all you're thinking about. There are so many different styles of swimwear you can embody this summer whether it's crochet sets, cut-outs, or shimmery patterns.
We are here to guide you on what swimwear pieces you should have in your closet this summer. We've put together five swimwear trends you will be seeing everyone wear this year – and of course, where to get them!
1. Sparkles & Sequins
Looking to stand out this summer? Sparkled and sequined bikinis might be the right fit for you. They are the perfect way to elevate a day-to-night look as you sunbathe all day and party all night.
2. Crochet
Crochet was once a material mostly used for beach cover-ups but you can expect to see everyone wearing crochet bikini tops and bottoms all summer long. Crochet is finally having a moment!
3. Flocking Florals
You can never go wrong with floral prints. From trendy tropicals to mellow flowers, this is a pattern that never runs out of style.
4. Cut-Outs
These are the coolest swimwear pieces to have this summer. Cut-outs are the perfect balance of both sexy and modest, which we love. Not to mention that they are great pieces to wear in and out of the pool as a body suit or top!
5. Ribbed Fabrics
This soft fabric will be your comfiest swimwear yet. This is how you add some unique texture to your swim collection.
Up Next, Kylie Jenner and Stassie Baby Launch A BFF Beauty Collab