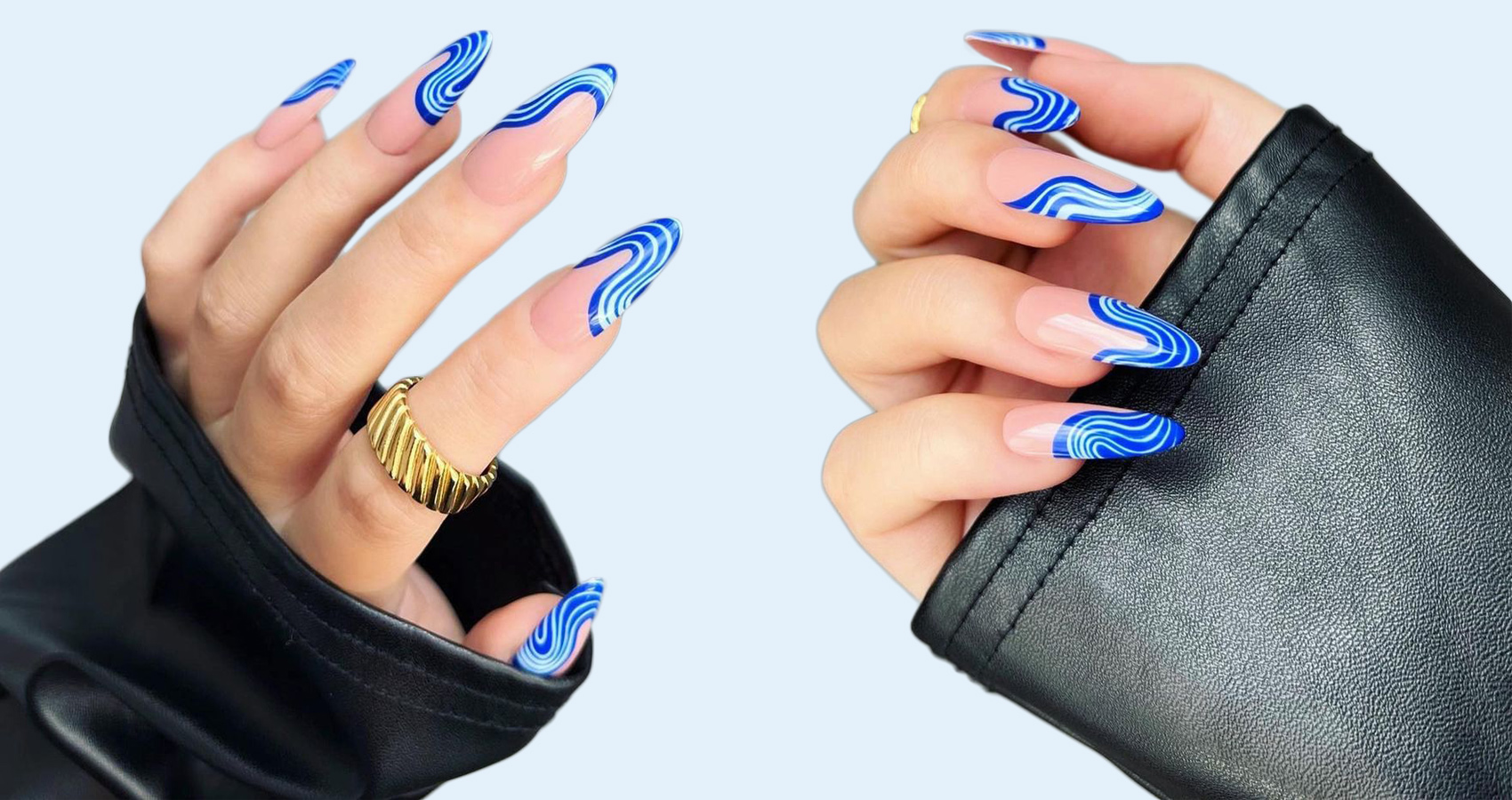 The Perfect Manicure Based On Your Zodiac Sign
It's written in the stars.
We like to express who we are through any detail, including manicures. A lot of the time, how we dress and do our makeup or nails reflects our mood - it can even be a tell-tale sign of your zodiac. Astrology is key to all the traits of an individual; whether you're talking about your sun, moon, or even rising sign, each ingredient of your birth chart can help you decide what would suit you best. Are you conflicted on designs or colors?... Your star sign is your go-to guide.
CAPRICORN - CUT-OUTS
Capricorns radiate supportive, faithful, strong, and driven energy, looking at every option before finalizing your decisions. A 'classic and functional' design with a twist is your perfect manicure.
AQUARIUS - CLOUDS
Idealistic, innovative, progressive, and rebellious - that's an Aquarius! Get some cloud designs that signify your 'dreamy and free-spirited' nature.
PISCES - WATERCOLORS
Your adaptive, imaginative, easygoing, and spiritual energy makes you 'natural nurtures' with an artistic flair. Light watercolors perfectly suit your vibe.
ARIES - MIXTURE OF COLORS
Bold, spirited, spontaneous, and assertive. Aries it's time to experiment, so do what you do best and stand out with multiple shades.
TAURUS - SPECK OF GOLD
Grounding, caring, loyal, and determined - you prefer 'practical and classic' styles. Adding gold speckles to a classic look creates a versatile manicure, quintessential for your nature.
GEMINI - CHECKERS
Outgoing, curious, intellectual, and independent. Geminis are down for anything; to match that vibrant energy try a checkerboard design.
CANCER - REDS AND PINKS
Cancer's nature is protective, nurturing, compassionate, and intuitive - your 'girl-next-door'.
Cozy reds and delicate pinks create that inviting spirit that you embody.
LEO - GLITZ
Ambitious, charismatic, warm-hearted, and fearless character, choose a 'mirror-like mani' because boring isn't in your vocabulary.
VIRGO - REVERSE FRENCH
Hardworking, honest, observant, and kind - is a Virgo through and through. You perfectionists would rock immaculate reverse French manicures.
LIBRA - HALF-AND-HALF
Much like a half-and-half design, Libras prefer a balanced life. Great listeners, charming, friendly, and hopeless romantic - neutral colors mixed with metallics are you to a t.

SCORPIO - LIGHTNING
Like pineapples, you have a tough exterior, yet a sweet, sensitive nature lies inside. Mysterious, powerful, brave, and protective, this lightning bolt design encapsulates your striking character.
SAGITTARIUS - GLITTER
Free-spirited, open-minded, optimistic, and compassionate by nature - Sagittarians love trying new things. A 'colorful, holographic, and glitter' nail will satisfy your adventurous side.

Up Next, George Floyd's Family is Filing a $250 Million Lawsuit Against Kanye West