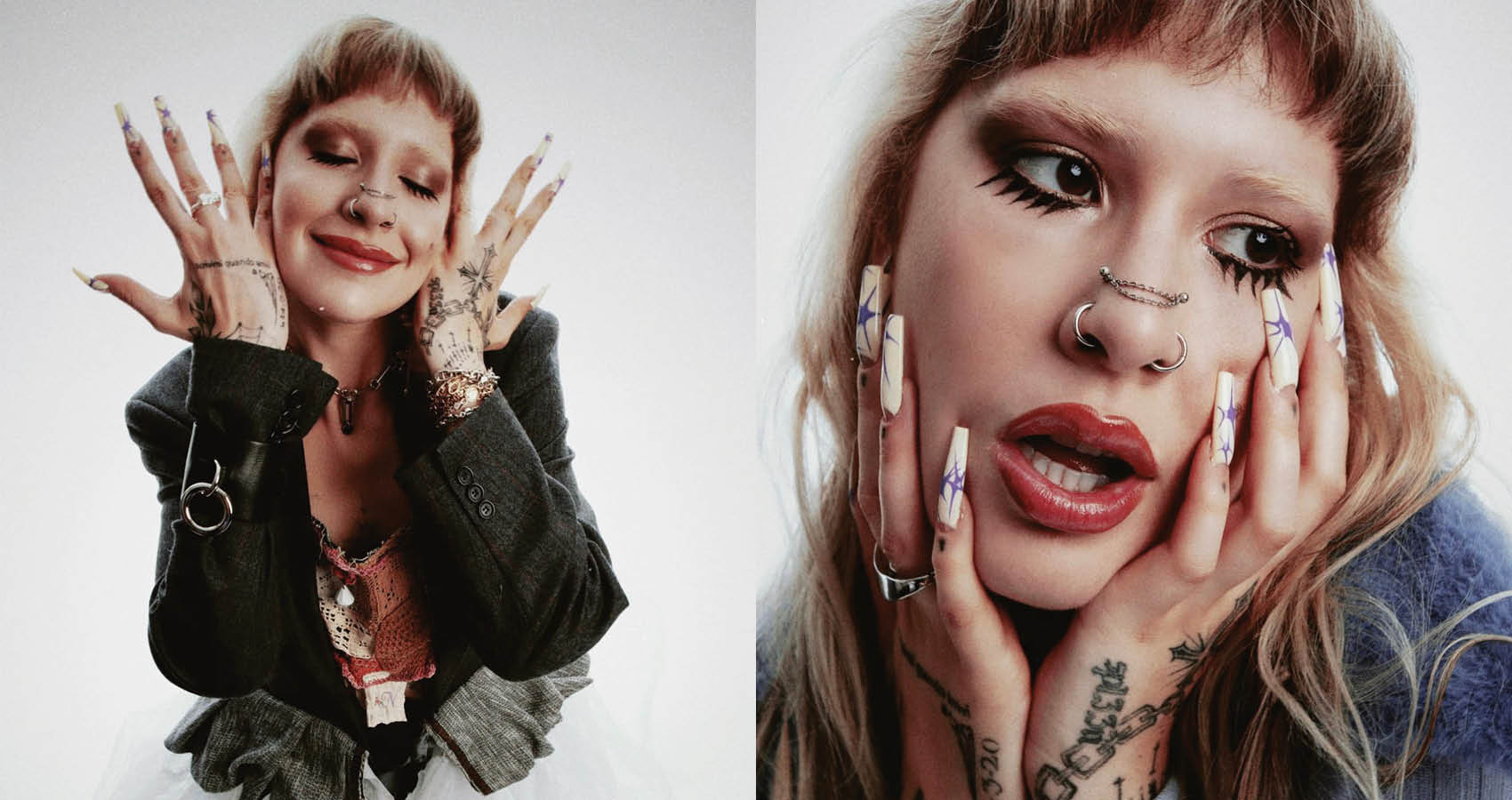 These Coffin Nail Designs Are Fun, Stylish And Perfect For The End Of Summer
These not-so-spooky nails are going nowhere
While the nail art community has seen a collection of ballerina, round and almond nails, coffin nails are the latest nail shape trend. No, this design does not celebrate spooky season in a slew of zombie-infested caskets. Rather, the name coffin nails comes from their shape–stretching nails that end with a square tip. If, like us, you have already hastened to create a coffin-nails inspiration board, here are some of our favorite designs to add to your stockpile.
Striking orange tips
Nail artist Anh, the talent behind Nails9 Powder Design (@nailsniceofficial) wields neon orange to create a design ideal for the last stretch of summer. The curve of orange flowers that form a heart sets this design apart from other neon-tipped nails.
Matte brown
Nail artist Esther (@nails_byesther) reminisces autumn in a wave of amber and chestnut bands. We love the miniature spades and hearts that add a playfulness to the design.
A shorter style
While coffin nails traditionally are on the longer side, you can still celebrate the shape with a shorter style. Nail artist Jessica Way (@jessicawaynailartist) pairs baby pink with hot pink nail tips and adds a sparkle border for a sharper look. Is there a better way to await the upcoming Barbie movie?
Paired with pointed nails
Just because you want to try out coffin nails that doesn't mean you have to abandon your go-to nail shape. As nail artist Byrd (owner of @fitforaqueen.beautybar) displays, pairing coffin nails with pointed nails produces a mismatched, whimsical style.
A touch of crystals
Shoot for the stars by adding a heap of crystals to your coffin nails as nail artist Alex Vong (@nailsbyalexvong) shows off here. The baby blue marbled design elevates the look even further.
Vibrant neon
Another Alex Vong design, try adding a cartoonish, dripping cherry to your neon nails. The polka dots (in inverted colors) on each index finger makes the nails even more fun.
Butterfly nails
Butterfly nails have also seen a rise in popularity, so why not merge monarchs with coffin nails? This look by nail artist Kia (@artofkia) features gradient orange and thinly-painted butterflies that flutter across each nail.

Up next, "Dr Martens Partners With Subcultural Jewelers The Great Frog For A Hardware-Heavy Collection"