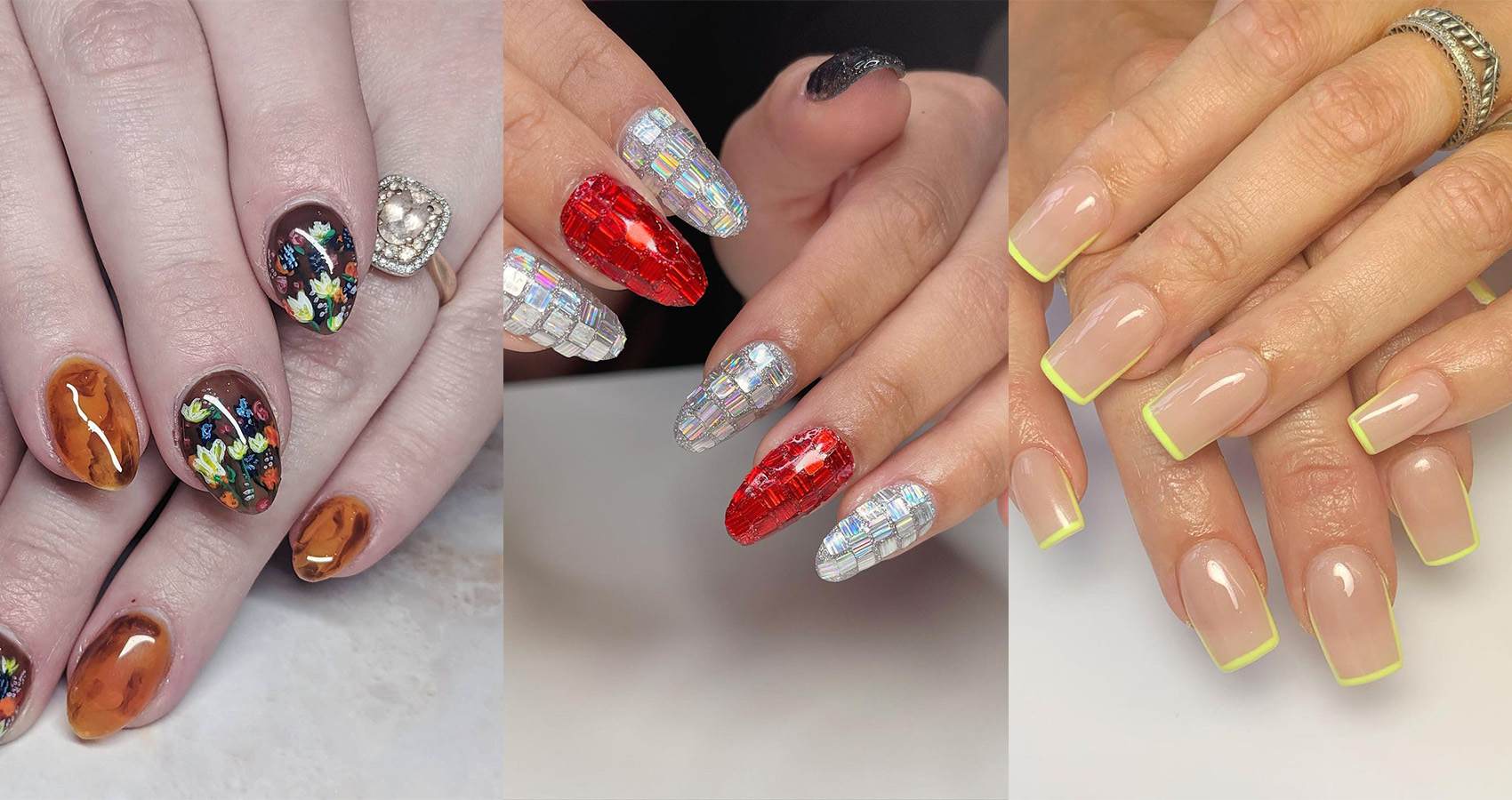 Notice To Nails Lovers: The Latest Trends Of Spring/Summer 2022!
They will cheer you up.
Trends come and go. Just like fashion or makeup, nails trends are no exception to the rule. Whether it's matte, printed, or patterned, manicures are in constant renewal to satisfy our creative desires. For spring summer 2022, discover our selection of the biggest manicure trends. A little warning: they are on the bold side.
Mirror nails
The success of the "mirror" manicure is a given. Like multi-colored nails, mirror nails have been recognized as an aesthetic standard in the industry. This year, the trend is taking a whole new level. From chrome to disco ball finishes, nails are set to be blinding.

Impressionist nails
Do you have the soul of an artist? Let your nails show it. In spring 2022, hands become moving art exhibitions with watercolors and abstract patterns. Manet would be proud.
3D nail art
This season, nail art is playing with dimension. Nails are stamped with a variety of 3D forms: gems, droplets, candlewax, jelly pearls, etc. The popularity of chunky nail art among Gen Z is being linked to the hit television Euphoria and its quirky characters.

Micro French tips
For those interesting in a more muted manicure, Micro French tips are the way to go. The regular French tips are a mainstay. But the classic manicure is getting an update with shorter tips and brighter colors.

Up next, Did You Know You Can Use Coconut Oil For Your Nails?