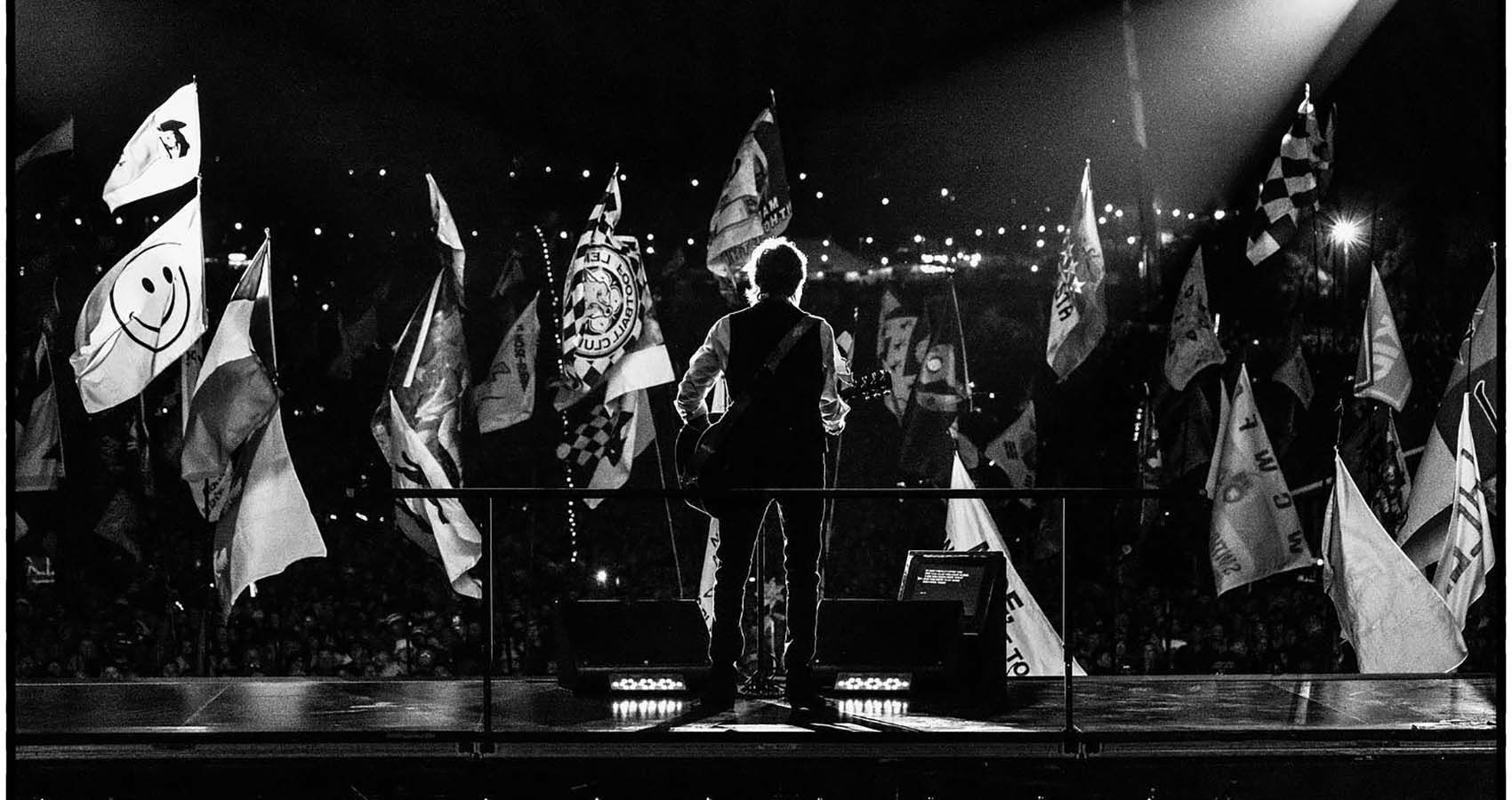 Pleas For Women's Rights Took Center Stage At Glastonbury
Artist's voiced their outrage toward's the Supreme Court's decision to overturn Roe v. Wade
This weekend, a variety of artists took the stage at Glastonbury Music Festival, but for many, their performances were about much more than just music.
Headliner Kendrick Lamar closed out his set with a powerful plea for women's autonomy, chanting "Godspeed for women's rights, they judge you, they judge Christ," as he donned a crown of thorns with blood streaming down his face. This message clearly comes in response to the US Supreme Court's recent decision to overturn Roe v. Wade, the precedent-setting case that allowed for women to have the right to an abortion nationwide.
Kendrick was just one of several artists to take such stances. Olivia Rodrigo invited fellow artist Lily Allen to her set to perform the latter's track "Fuck You," which she dedicated to the five Supreme Court justices responsible for the overturning (going as far as to call each of them out by name). "We hate you," she stated bluntly before beginning the performance.
Lorde took a similar stance. "Wanna hear a secret girls? Your bodies were destined to be controlled and objectified since before you were born," she declared, before closing her speech with "Fuck the Supreme Court."
Given that many of the artists performing at the festival, and countless others who have spoken out across social media, originate from outside the US, it is clear that the Court's decision has reverberations worldwide. In January of 2021, protests erupted across Poland in response to the country's overbearing ban on abortion access, and recent legalizations in countries like Ireland, Argentina, and Columbia have only been won through intense public support.
This pushback can be summarized by the powerful plea repeated by the audience at Megan Thee Stallion's set: "my body, my motherfucking choice."
Up Next, Roe v. Wade Overturned