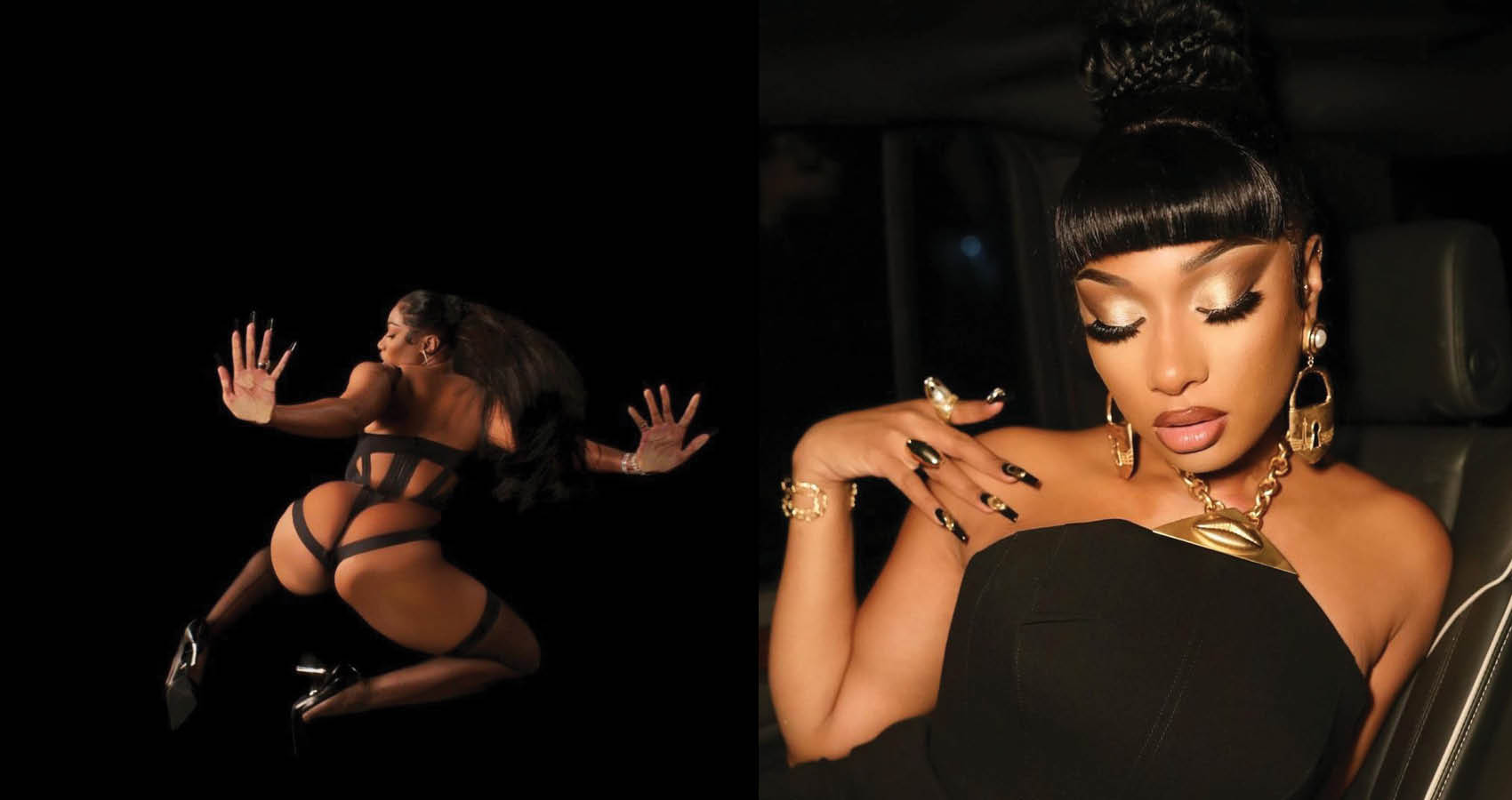 Megan Thee Stallion Stuns In Mugler In Her "Plan B" Video
The Houston rapper collaborated with Casey Cadwallader for the single's visuals.
Megan Thee Stallion dropped the video to her single, "Plan B," last Friday in collaboration with Mugler's Casey Cadwallader. Megan raps against the hard beat of the 90s-inspired song while fit in the French fashion house's signature black bodysuits and accentuated blazers.
Cadwallader, Mugler's Creative Director, shared directing duties with John Miserendino, while he also designed the video's simplistic looks and sleek setting. Without backup dancers or choreography, Megan raps before a black background that matches the modernistic Mugler designs. She maintains eye contact with the camera as she crawls across glass flooring, dips into black water, and poses like a statue.
The first custom look of the video sees Cadwallader update his popular bodysuit design, now with a cropped blazer and sheer slits across Megan's waist. Megan then wears a similar leotard, with matching thigh-high tights. The final look is flesh-toned and creates an illusion of Megan being nude. A sheer headpiece by Stephen Jones covers her face.
This collaboration comes after Cadwallader dressed Megan and her backup dancers in custom Mugler for the rapper's 2022 Billboard Music Awards performance. She sang "Plan B" for the first time on television in a cutout black bodysuit. Megan also wore a custom Mugler dress to the show's red carpet.
Cadwallader's direction ties Megan's music to his famous video marketing, adding to a long history between rap and fashion. The collaboration between the two artists is referenced as Megan raps "Mugler suit in my meeting / Wagyu steak when I'm eating / Making so much money, this n***a dumb if he's cheating."
Check out the "Plan B" music video on Megan Thee Stallion's YouTube channel.
Up Next, Kim And Pete Couldn't Look Cuter In Their Matching All-Black Outfits