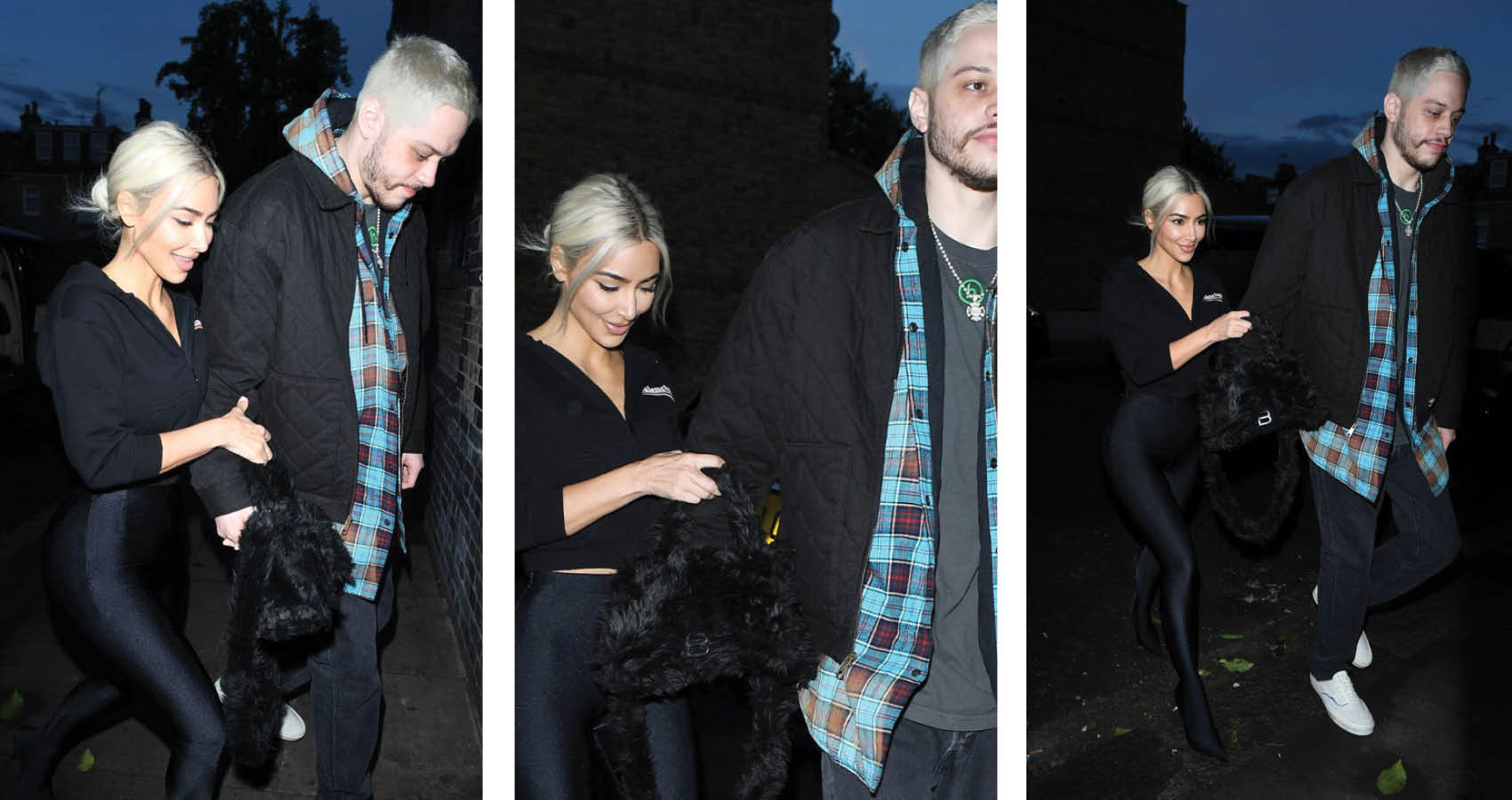 Kim And Pete Couldn't Look Cuter In Their Matching All-Black Outfits
Kim K and Pete Davidson arrived in London earlier this week ahead of the Queens jubilee.
The reason Kim and Pete are in the UK is so far unknown but who can blame them for visiting during such a historic moment.
First matching hair now matching outfits, the question is, is this cringe or cute?
Kardashian was spotted dressed in Balenciaga head to toe, no surprise given her close ties with the brand. Her hair was strategically sleeked back into a loose chignon, giving full focus to her stunning streetwear basics and natural makeup.
Davidson on the other hand took a slightly different approach to the all-black look. He was captured wearing dark denim and a quilted jacket from the new Supreme x Dickies 2022 collaboration. A pop of color can be seen subtly underneath the jacket as a blue hooded flannel peeked out from beneath.
So far, the only information on the couple's whereabouts we are aware of is that they dined in the iconic Italian restaurant River Café in Hammersmith. An upper-class restaurant with quite expensive prices, but undoubtedly a very cheap alternative to where the couple are used to dining.
For those of you who have been well 'Keeping Up With The Kardashians, you will have seen in the latest episode that Kim revealed that when she first reached out to Pete it was solely because she was 'DTF' not because she was assuming they would have ended up in the relationship they are currently in. If it were anyone we would have assumed was just after sex I'm sure Pete would be first to pop into our minds over Kim, but here we are. But good for her for grabbing the bull by the horns, that's definitely some queen shit.
We will have to keep our eyes peels for more updates on the couple. And for those of you in London, maybe get your bookings in for River Café.
Up Next, Winona Ryder Serves Goth Girl Summer As The Face Of Marc Jacobs