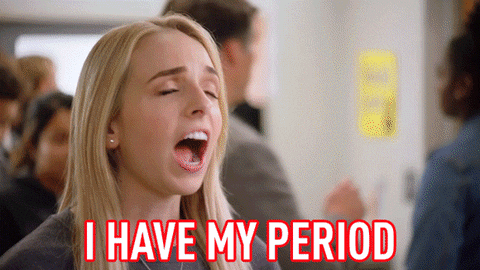 Period Products Now Available In Ireland's Parliament Male Toilets!
A step towards a safer space for the LGBTQ+ community.
Menstruation is a subject that tends to result in many faces looking like they've bitten into a sour lemon. But things are sweetening up!
Ireland's parliamentary buildings now contain period products in the men's toilets! And activists call it a move that will help all people who menstruate.
A photo tweeted by Philip Ryan, Irish Independent political editor, displayed a tampon dispenser in the men's Leinster House bathroom that divided opinions. While the image received praise for providing trans and non-binary people with this fantastic opportunity, the anti-trans community found it necessary to rain on their parade.
The bicameral parliament of Ireland, Oireachtas, reached out to PinkNews: "In response to motions moved in the Dáil and Seanad in 2019 by the Women's Caucus; recommendations in the report of the forum on the family-friendly and inclusive parliament; and observations on the forum's report of the Oireachtas LGBTQ+ group, the facilities management unit have made free period products available in the selection of bathroom across the Leinster House complex. The locations are primarily aimed at visitors, which often include school groups but also are available to the wider community. This measure furthers the aims of creating a more inclusive parliament and will be of benefit to the parliamentary community and visitors."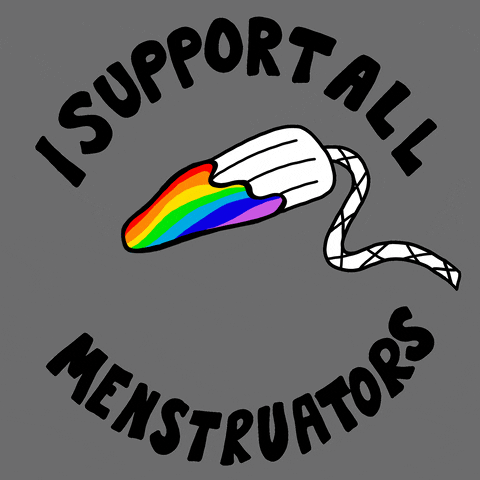 Trans and Intersex Pride Dublin projected the importance of the change for cis men "who may be fathers, uncles, brothers or friends to people who menstruate." They dream that it will erase the stigma around menstruation.
A spokesman stated, "Everyone who menstruates should have easy access to menstrual products without shame or stigma. The inclusion of menstrual products in the men's bathroom in Leinster House means trans men and non-binary people who menstruate can access them instead of going into the women's bathroom if they don't feel comfortable doing so. Trans people are more likely to experience poverty and be in low-paying jobs, which means many trans people who menstruate may not have the money to buy products."
They continue, "Having menstrual products in the men's bathroom also breaks the silence of a taboo subject. Menstruation happens to half of the world's population but is still considered a dirty and shameful thing to talk about. Hopefully by having these products freely and easily available we can begin to have open and honest conversations about menstruation."
CEO of the Transgender Equality Netword Ireland, Tina Kolos Orban, also spoke to PinkNews regarding providing period care to "all genders."
"Period poverty leads to the exclusion of girls, intersex, trans, non-binary and gender-nonconforming people from activities of daily life during menstruation. For intersex, trans, non-binary and gender-nonconforming people menstruation already can cause anxiety which only heightens when they have to shop for a product that is for women. The cost of menstruation products hits all but could hit trans people even harder due to experiencing poverty, unemployment and underemployment at higher rates. While these products are sometimes available without cost in women's restrooms, those who menstruate and feel more comfortable using male restrooms will almost never have access to free tampons and pads."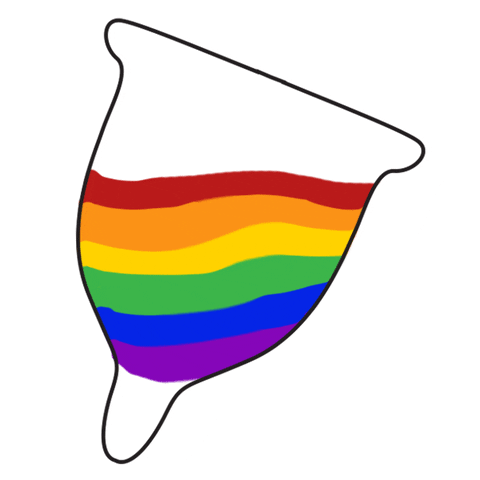 LGBTQ+ organization ShoutOut executive director, Ruadhán Ó Críodáin, expressed his delight on seeing the products in the Leinster House male bathroom and how it sends an important message that it's a safe space for trans men and non-binary people.
"Some trans men and non-binary people have periods and will need to avail of these products, - that's a reassuring message when you're entering (a) gendered facility as a trans person and might be anxious about harassment, violence, or being challenged just for trying to use the toiler - which unfortunately happens all too often. We hope more buildings, including schools, will follow suit and ensure all toilets have period products and sanitary bins for anyone who might need them, as well as ensuring trans and non-binary people have safe access to whichever bathroom is most comfortable for them."
The future is looking more inclusive for the LGBTQ+ community, but we still have a mountain to climb for providing safer spaces.
Up Next, The FIRE Movement, From Extreme Thrift To Financial Independence