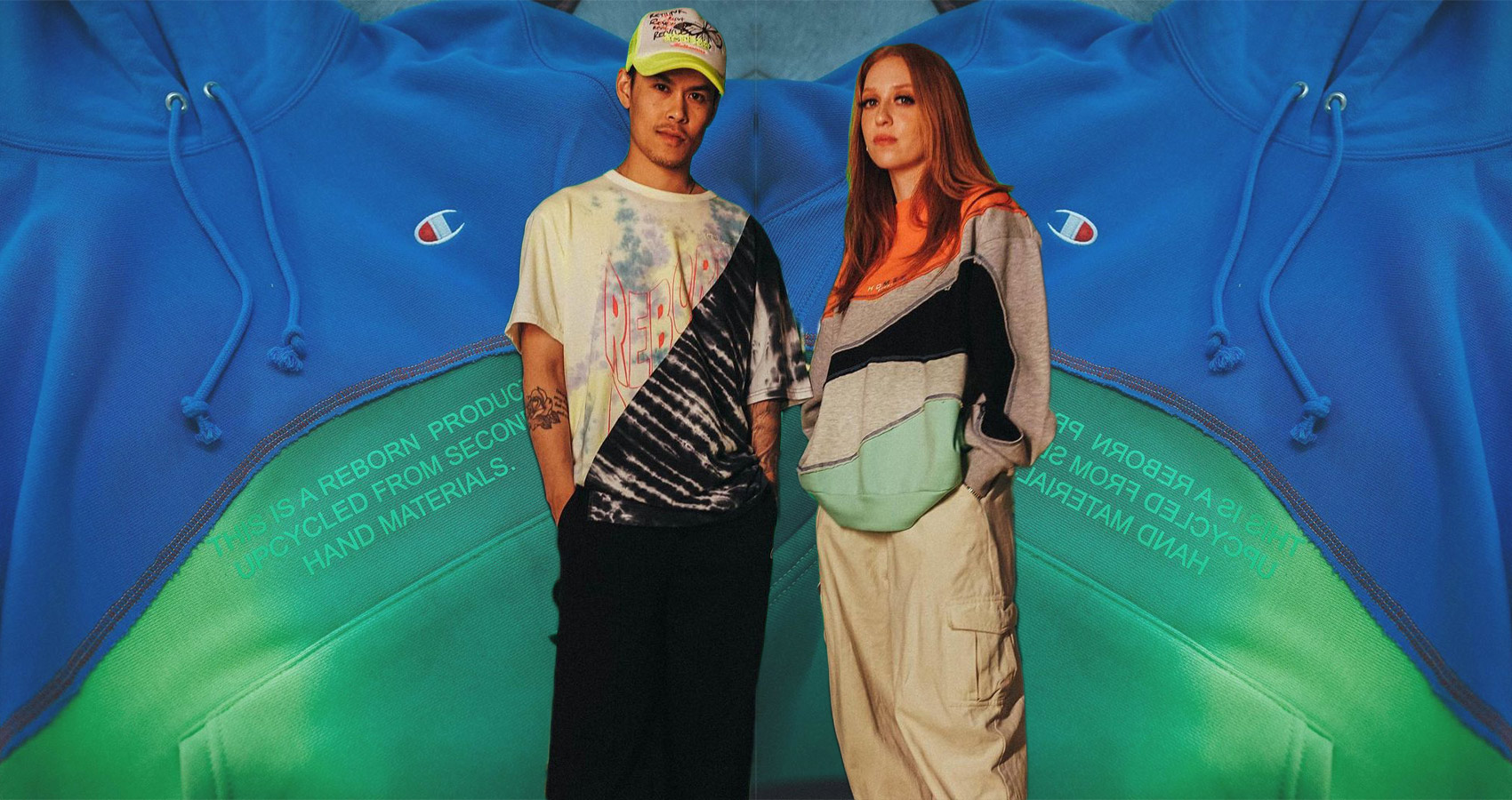 Champion And HoMie's Coolest Collaboration Yet
Champion And HoMie Are Coming With Another Drop
Champion and HoMie are it again! The giant sportswear label has completed yet another successful collaboration with the Australian brand, but more specifically, with their sustainable sub-brand, REBORN. But what makes this recent collaboration so distinct from their previous projects?
The cool thing about upcycled collections is that nothing ever ends up looking exactly the same. This 50 product collection of sui generis pieces ranges from t-shirts, to sweatshirts, to hoodies, all executed in unique colorway and graphic logo print combinations of neutrals and neons.
All of the products in this collection are tagged with the two logos of the individual brands,as a clear testament to the Champion x HoMie partnership.
In addition, they're also ingeniously educating their loyal consumers by tagging pieces with digital NFC tags that can be scanned, and transport them to a mini documentary that provides more vivid insight into the positive social and environmental impact of this collaboration.
This environmentally sound street wear collection is available right now on HoMie's online page. So, you better hurry up if you want to get your hands on these one-of-a-kind pieces before you're beaten to the punch. All profits from this collection will go directly towards supporting youth affected by homelessness and hardship, hence one of the main missions of HoMie.
Up Next, Supreme x The North Face Launches 3-Way Collaboration With G-Shock