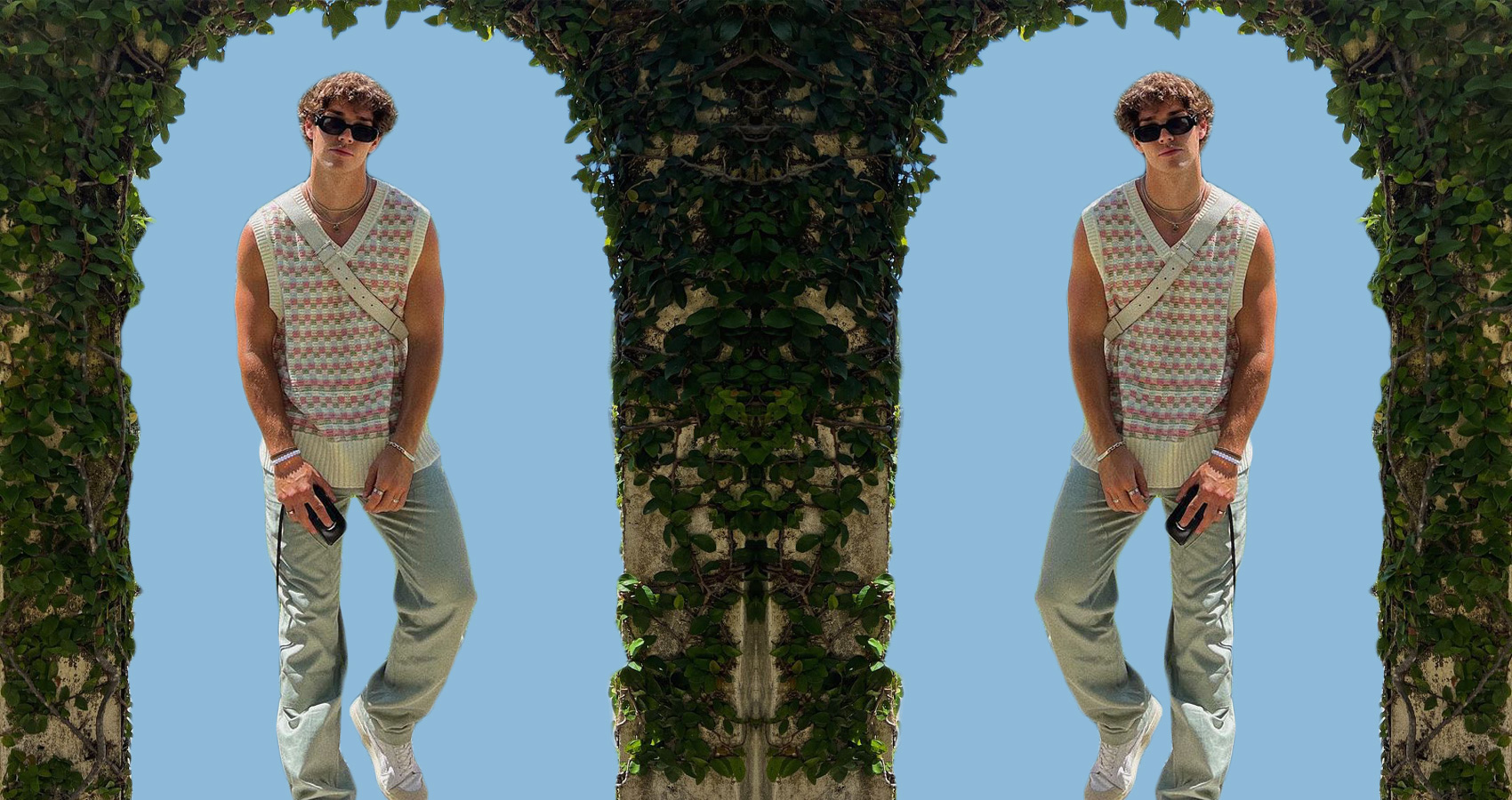 Must Have For Men's Wardrobe
What every gentleman should have in his closet.
Pine wardrobes, solid wood wardrobes, vintage and antique wardrobes - men have an abundance of options when it comes to clothing storage. However, what precisely does a gentleman store there? How many men's Ted Baker boots do they have? What influences these decisions? Fortunately, you are just responsible for coming up with choices because all the hard work is already done. Here are some articles of clothing and accessories that we believe every gentleman should have in his closet.
Blue Denim Jeans
Every man needs a solid pair of jeans, and there is no better color than classic blue. It is probably the most adaptable garment in a gentleman's wardrobe since it can be worn with almost anything and in any circumstance.
Grey Slim fit Sweatshirt
A preppy, mottled grey loopback sweatshirt is an off-duty necessity, as stylish worn on the way to the gym as it is worn underneath a double-breasted camel coat with a crewneck tee or a pristine white collar poking out of the neckline. In most circumstances, you can get away with wearing an unbranded minimalist choice many times each week. However, if you're very fond of this appearance, you may choose to invest in some modest logo branding that will offer a feeling of luxury to this otherwise plain piece.
A Tux
Every male is aware that a closet is insufficient without a solid black tuxedo. It will help you create an impression at every event you wear it to by enhancing your formal attire and adding a bit of flare.
Shirts with short sleeves
Avoid conflating short-sleeve shirts with gaudy Hawaiian monstrosities. There is a time and a place for so-called party shirts, but the vast majority of shirts with short sleeves come in neutral colours and are, for obvious reasons, a lighter and more fitting option. Choose a short-sleeve shirt with a Cuban collar for a garment that can be worn both buttoned up and unbuttoned with a white T-shirt beneath.
The Chelsea Boot
Taking its name from the London borough where they were initially adopted, The Beatles and The Rolling Stones were the first A-listers to embrace the Chelsea boot. Today, its style icon backing ranges from Ye to the celebrity Austin Butler. The optimal attire for formal dress codes is black and leather — the shinier, the better. A more informal version of the boot is available in soft suede, preferably in tan and brown hues that complement both light and dark denim.
A Pair Of Quality Sunglasses
Even the most eccentric men's fashion heroes have a pair of sunglasses in the form of traditional wayfarers, aviators, or clubmasters for more low-key occasions. These are ideal in black or rich tortoiseshell acetate, with gold or silver hardware (see Persol and Ray-Ban) or the slight flex of a designer emblem at the temples to offer a sense of luxury (see Saint Laurent). Keep this with you whenever there's a hint of sun in the forecast, and keep the statement-making cat eye and matrix forms for more formal occasions.
A Black Suit
Whether for a formal affair or a funeral, the black suit is a flexible addition to your wardrobe. There are few better ensembles than a black suit, white shirt, and black tie, but there are lots of ways to elevate your appearance in all-black attire or with massive Derbies. Additionally, you will certainly get a lot of usage out of the trousers on their own.
Traditional Lace-Ups
A pair of traditional black leather lace-ups is the perfect accessory for males who appreciate one of the most important fashion principles: that fashion frequently begins at the feet.
Trench Coats
A trench coat is ageless and may be worn in both informal and formal settings. Designed with comfort in mind, it is ideal for the typical wet British weather, making it a worthwhile purchase. Does it really need to be stated that Burberry is the finest of the finest?
Black Tops
In the big scheme of things, the likelihood is that you will wear your black T-shirts slightly less frequently than your white ones, allowing you to choose selections that are slightly less expensive. Luxury brands would be our first point of call, as their clothing washes well and retains its color longer than other brands. If you're looking for a hint of tactile luxury, go no further than a combination of lyocell and Pima cotton.
Oxford Shirts
The ideal method to add a touch of refinement to your ensemble? Simple: a light blue Oxford shirt. It is the ideal complement to a navy suit, but it can also be worn as a classy yet preppy accent under a slim merino wool sweater or worn open in the summer with a white t-shirt for a more relaxed look.