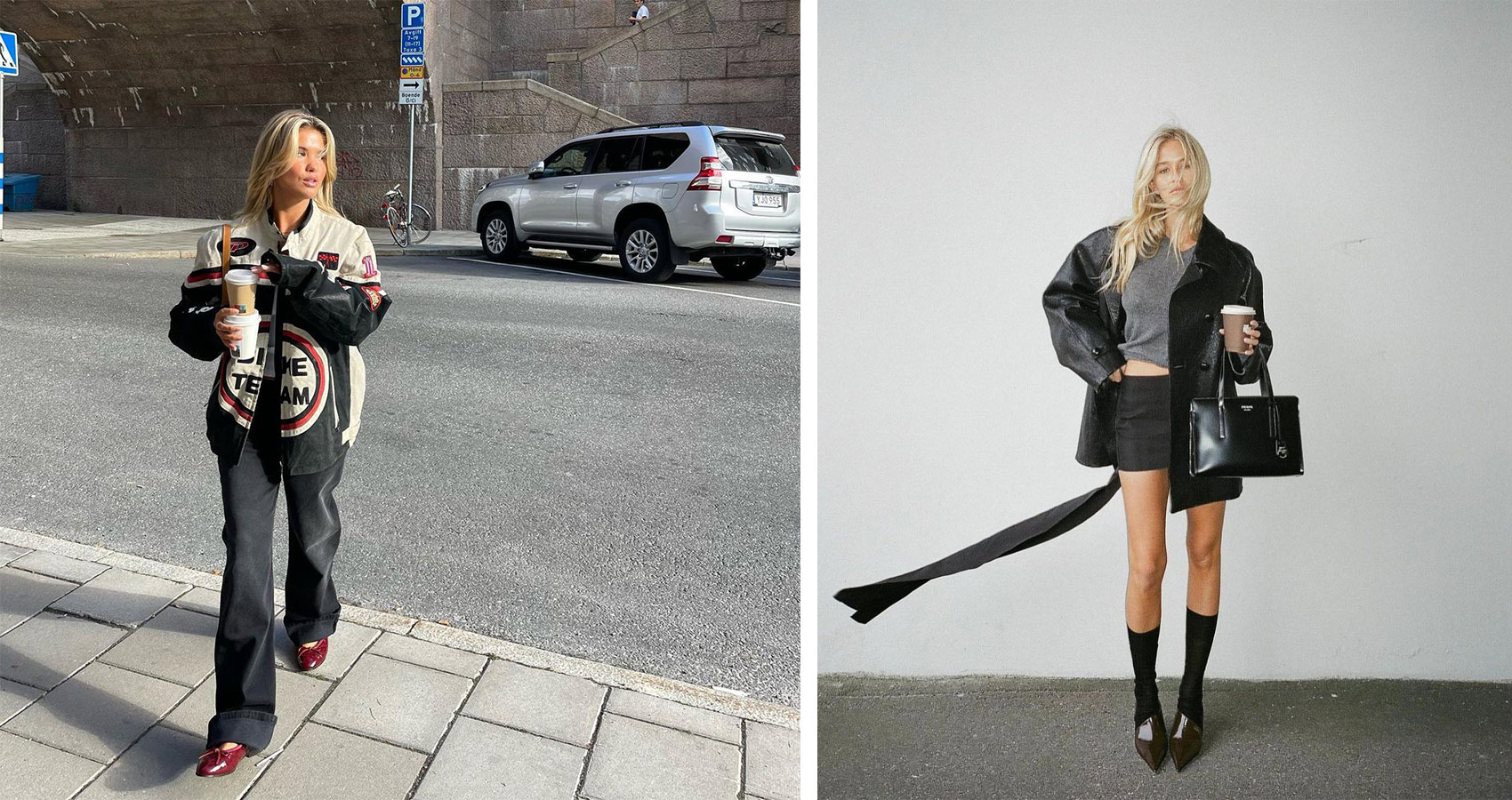 How To Wear Multiple Trends At Once While Still Serving Looks
A quick guide to what's trending and how to wear it all at once.
Ever considered wearing multiple trends at once? It is more than tempting with this season's AW 22 collection, but wearing more than one style at a time can backfire, with the wearer looking silly at best or outright ridiculous at worst.
Let's state the obvious: you need to be thoughtful with the look. Putting in time and effort is always the first step when dressing well, but when layering different looks, it's crucial to be conscientious.
This season had it all:
Flight jackets, oversized, maximalist clothing, glamour, sparkles, and party attire. Everything made an appearance this time around, giving everyone a wide range to choose from with their outfits and we are here to make sense of all of it for you.
Here are our tips on how to blend multiple trends at once:
Your outfit must have the right fit in order to be a good fit
Loose fit or tight fight? That is the question. Loose-fit is important for many of these outfits to thrive. Baggy 90s maximalism was all about the relaxed fit, whereas the more girlish sparkles, glamour, and barbiecore of the season required form-fitting cohesion. When piecing together different styles– say flight jacket with sparkly party skirt– make sure that everything is cinched in order to have the put-together look you want. One half of the outfit can't be baggy while the other half is curve-hugging, right?
Putting together your colors
Gothiness came back this time around, although for many of us, it never left. Barbiecore, however, is at the forefront of our summer styles, being the brand new, hot pink celebration of girliness. Put together an all pink ensemble with a black jacket thrown on top and you've got yourself a pretty stylish, of-the-moment look. Bonus points if the jacket is a biker or flight jacket.
As far as colors go, dopamine-dressing was a hit this season as well with everyone wearing head-to-toe, rainbow-clad ensembles, but if you want to tone down the colors, so that they don't leap out at anyone, try throwing in a splash of dark clothing on top of it to tie it all together. Once again, a black jacket (flight, biker, etc.) could work wonders here.
Cats at work
Lastly, incorporating animal prints into your wardrobe will keep you on trend while keeping you sexy every time you wear one. Animal prints look sexy by making people think of wild animals, so by all means, invite the comparison. Eye-catching patterns like leopard or cheetah print will bring a pop of style to any boring, old outfit, especially when wearing neutrals, so if you're ever in need of jazzing up a look, an animal print might just be the way to do it. Personally, I am a fan of adding a touch of animal print into work wear whenever a person can get away with it.
Work wear made a statement this season with everybody's focus being on our collective, post-pandemic return to work, while animal prints made a comeback as a staple of the 90s. Bringing the two together, either with a leopard print coat over your work clothes or a pair of animal print flats/heels is the sleek and winning combination. We've witnessed the evolution of corporate work wear time and time again and now it is time to throw in some tasteful animal prints where we can.
To review: clothing is all about the outfit that you pair it with. If you want to mix together two styles make sure that they are cut from the same cloth, so to speak.
Up Next, Bottega Veneta is designing a fabulous tote bag with New York City's hottest bookstore: The Strand