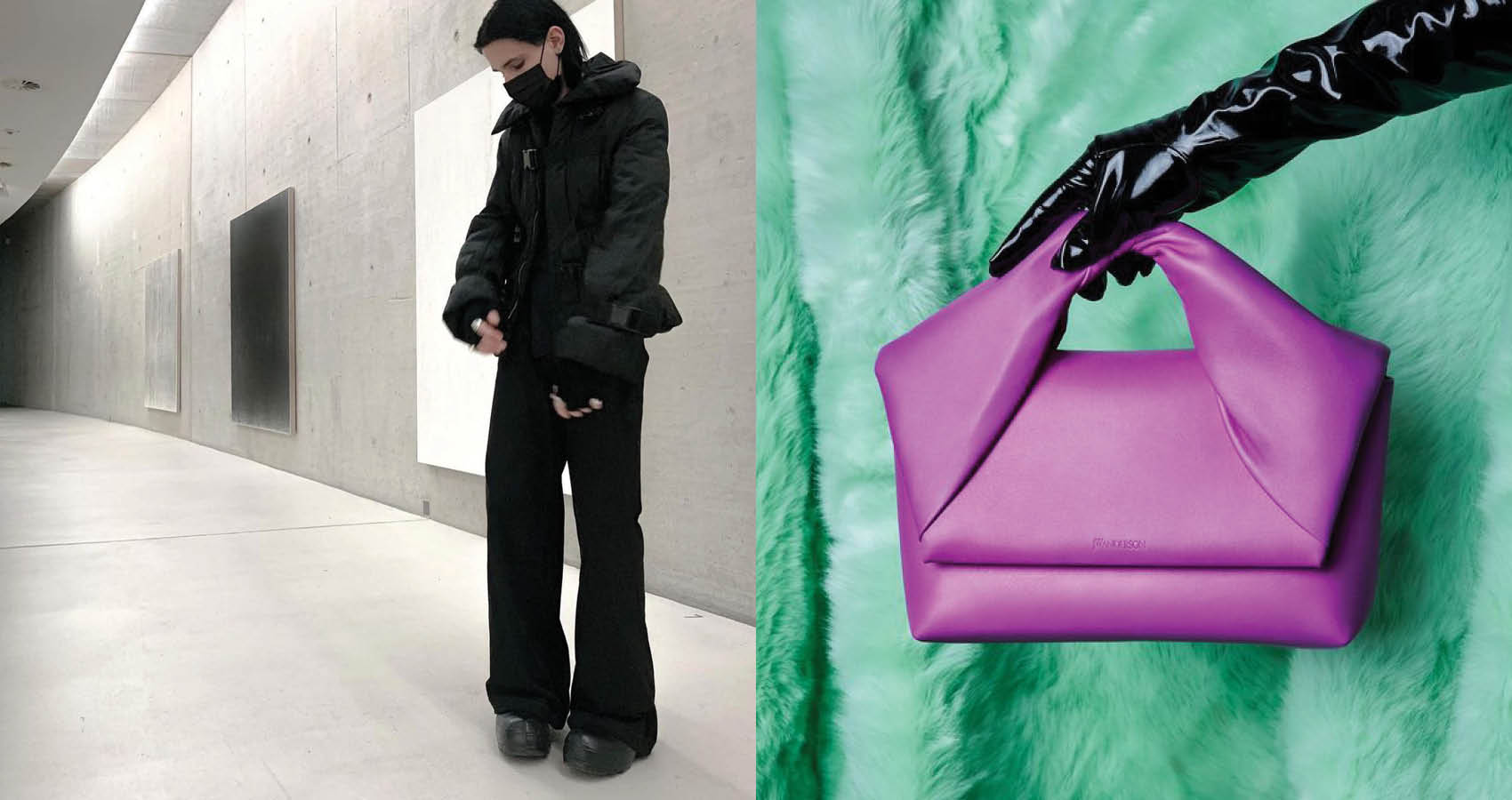 12 Fashion Trend Predictions For Autumn/Winter 2022
Be ready to welcome back the 90s.
They say that trends come back into style every thirty years (this is your sign to hold onto that hip jacket you love so much). This time, the 90s, which started, shockingly, over thirty years ago, is coming back into style, at least if the autumn/winter 2022 collection is any indication. The runways teased everything we could look forward to in terms of upcoming trends.
Here are our 12 fashion predictions for the autumn/winter 2022:
90s minimalism and maximalism
Styles from the 90s and early aughts are making a comeback in a big way with 90s minimalism making an exciting return to fashion. The 90s minimalist look is more toned down than what first appeared in the era, with plain skirts and vests, and not a stitch of makeup being the new version. On the flip side of this, are the baggy pants and huge jackets. What could be more 90s than that? Hammer pants anyone? Many labels featured chunky clothes, baggy pants, and oversized blazers, bringing the silhouettes to a jumbo size. Max Mara in particular kept it large this season with pants, coats, and layered jackets.
Catty Clothing
This look has animal prints, animal prints, animal prints. (Gorgeous, gorgeous girls are cat ladies. I'm sorry but we don't make the rules). Leopard print has always been exciting and fun, being a staple of many women's clothing for years now, but they have become increasingly popular in recent years. This look is perfect for the girl whose favorite color is cheetah print.
Rainbow drenched
"Dopamine dressing" has arrived as a trend intended to increase mental positivity and boost overall emotional states. Sunny, positive-oriented clothing is now being pushed with the creamy, rainbowy colors increasing happy chemicals in the brain. Barbie glam comes into play here with Valentino at the forefront with the unveiling of its new PP Pink hot pink hue.
Barbiecore
Speaking of which, Barbiecore is probably the look you'll hear about the most this season. Barbiecore is the standout fashion trend that we mere mortals can partake in. Not exactly confined to the runway, anyone can dress up in the hot pink hues in their day to day lives. It all started with Valentino's PP Pink, with other designers incorporating the look into their collections. Celebrities everywhere have jumped on the Barbiecore bandwagon with more Barbiecore to come with Greta Gerwig's, highly-anticipated, upcoming Barbie movie.
Biker Girls
Biker and bomber jackets are now back thanks to Depop, filling up our Instagram screens, but this leather-clad look extends past jackets with people everywhere donning leather skirts and motocross pants.
Party Girls
Once a derogatory term for a wild girl, today Party Girls is a glam look, implying extroversion, in a very night-on-the-town type of way. Think New Year's Eve but every night. The party look emphasizes being young and carefree, during a time in your life when your friends are your family and finding that family is crucial. Going out at night and spending time with your friends is what this look exudes, so who wouldn't want to get in on this look?
Getting Down to Business
Getting down to business offers a new spin on business casual by once again invoking the 90s with this post-pandemic return to workwear, featuring feminine skirts and suits. Every suit that came out of the autumn/winter 2022 collection looks sleek and polished, impressing all of us with the fine tailoring.
Sequins and sparkles
This look is the sequin-heavy, maximalist fashion look that you were probably waiting for on this list. It embraces sparkles and implores the wearer to dress down their best pieces for their day-to-day lives, rather than to save them only for festive occasions. With this style you'll be the main character.
Boho
Boho, which never left for some people, is now hitting the runway in the form of chill earth tones, strong patterns, and intricate textures. Between the elaborate stylings of the textures, patterns, and colors, these are ideal outfits for people who are laid back and relaxed.
Pretty-chic is a joyful look with soft lines that tells the world that you're a romantic. Cecilie Bahnsen creates these flowy outfits that have inspired other designers to assemble pieces with similar materials and to turn them into billowing shapes. Starting with Bottega. Nothing about this look is slouchy or effortless.
Goth Girlies
The goth aesthetic is back. Goth girlies never go out of style and are finally getting the love they deserve. The biggest shorthand for this look is the color black, but the goth look is more than just an aesthetic. For many, it's a lifestyle and it is finally getting the attention that it deserves, on and off the runway.
Flight Jackets
We're calling it: bomber jackets are about to come back in a big way. This season, Givenchy mastered the bomber jacket with a simple black flight jacket, while Miu Miu stuck with shrunked, suede ones, and cinched-at-the-waist, satin, oversized jackets became the domain of Sacai and Prada. Taking flight is a risky look that's all about travel and movement and the excitement that comes with it. This look can be worn with slouchy jeans and sneakers or elevated with high end pieces. To elevate or not to elevate? That is the question.
This season has fashion pieces for everyone. Whether you dress to party, feel girly, or feel gothy, the runways represented every look you could possibly join in on.
Up Next, Christian Fundamentalists Want Addison Rae To Repent For Her Recent Choice In Swimsuit