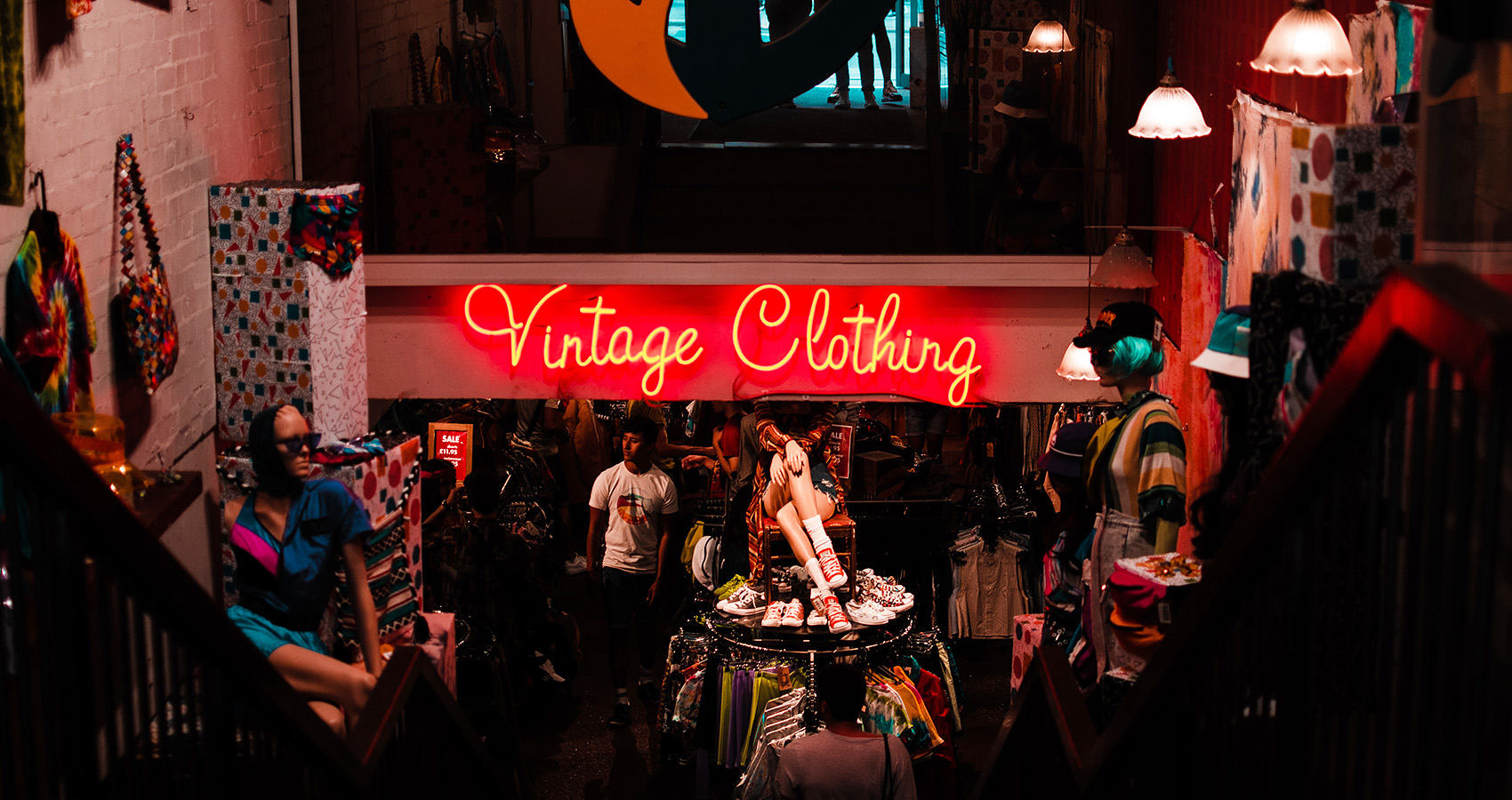 Sustainable Fashion: Can Re-Sale Really Reinvent Retail?
Everything you need to know about shopping sustainably.
"Sustainable Fashion" is a term that's becoming increasingly overused in the industry, with many people losing sight of what it actually means.

To sum up – sustainable fashion is all about creating and sourcing clothes in the most eco-friendly way possible. By increasing the lifespan of products that are both manufactured and consumed, biodiversity levels are supported, which reduces the strain put on the environment.

With the return of red-carpet events such as The Met Gala and The Emmys, fashion has become a key talking point amongst celebrities and consumers alike. However, given that the realm of fashion is the third most polluting industry in the world, which has only been exacerbated by the pandemic – is it prime time to change the way we shop?

Here is everything you need to know about sustainable fashion – from where to buy, what to wear, and how to build an enviable, green-friendly wardrobe.
Choose Your Brands Wisely
Let's look beyond buzzwords such as "circularity" and "responsible" and start homing in on the nitty gritty of a brand's website. Ensure that you read between the lines when it comes to what a brand really stands for with regards to sustainability.

A study conducted in May by the Royal Society for the Arts (RSA) reviewed over 10,000 items being sold by fast fashion brands such as: Boohoo, Pretty Little Thing, and Missguided. The stats showed that out of 2,500 recent items added to each website, over 49% were made from unsustainable materials such as polyester, acrylic, and nylon.

Clothing made from these types of throw-away materials are intended to be easily disposable. This, in turn, promotes a vicious cycle of frivolous spending habits and short-lived clothing for consumers. Rather opt for truly sustainable materials such as those used in vegan footwear made in Canada.

View Fashion As An Investment
The way to avoid fast-fashion trends is to view every item you purchase as an investment. By shopping from second-hand suppliers, vintage shops, or online re-sale services such as Depop or Vinted – you will start to appreciate the value of what you're buying.

The good news is that 60% of millennials say they want to shop more sustainably. Indeed, according to a report by Ethical Consumer Magazine, the value of the ethical clothing market increased by 19.9% in 2018.

We spoke with Antonia Timpany, CEO and owner of "Sign Of The Times" – a luxury re-sale business based in Chelsea. She shared her vision for pre-loved fashion and why quality over quantity should be at the heart of all our wardrobes:

"My vision for the business is to make it as simple and easy as possible to re-sell. I'm massively passionate about producing things sustainably. But first and foremost – fashion is an investment for me. I think that so many pieces can transcend the test of time - it's super important to invest in quality items and understand the craftsmanship that's gone into something, so that you can really value the things that you buy".

Look To A Greener Future
Thinking about what we buy, and the longevity of our purchases will not only prove cost-effective in the long run but will aid solutions to offset the impact that the pandemic has had on retail as a whole.

While there is a long way to go – raising awareness and highlighting the benefits of shopping sustainably is paramount. Rather than having to "face up" to the ecological reality of fashion – let's embrace it.

So, next time you're scrolling on PLT looking for a new dress, that you'll probably wear once – why not consider your local second-hand supplier? You'll be surprised what you might find!
In case you missed it, ASOS and Primark New Green Initiatives