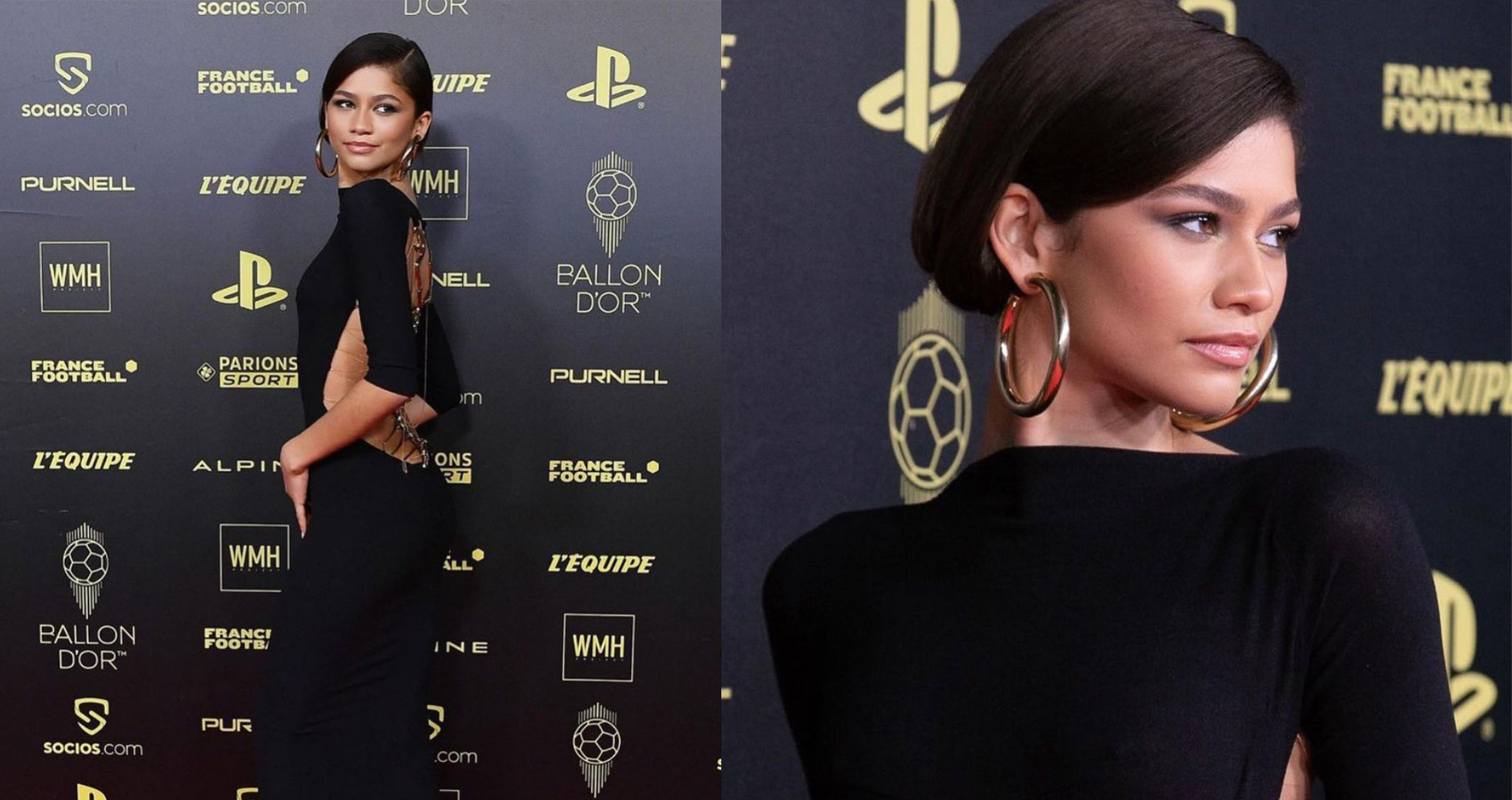 Zendaya Stuns Us Again In Roberto Cavalli At Ballon D'Or Ceremony
We're bending over backwards for this look.
There isn't a day where Zendaya doesn't rock the internet with her latest red carpet look. On Nov. 29, the actress and recently anointed CFDA Fashion Icon had fans running to Instagram and Twitter after she attended the prestigious 2021 Ballon D'Or football awards ceremony at the Theatre du Chatelet in Paris, France.
Zendaya, who stars in the upcoming Spider-Man: No Way Home movie, collaborated with stylist Law Roach to stun the crowd in an archived Roberto Cavalli backless dress. In a nod to Marvel villain Doctor Octopus, the black gown was accented with a detailed gold spine. Confirming the comparison, Zendaya posted an Instagram story of side-by-side photos of "Doc Ock" and herself, commenting "We love a reference."

But, Zendaya wasn't the only star present at the red carpet. Shocking #Tomdaya fans everywhere, her co-star and no-so rumored boyfriend, Tom Holland, also made an appearance with the star — posing with his arms the fashion icon. Holland wore a black suit and tie with some Timothée Chalamet-esque curls, leaving fans living for his new look. We love Zendaya's influence.
Up Next, These New Customizable Fendi Baguettes Are A Christmas Must Have