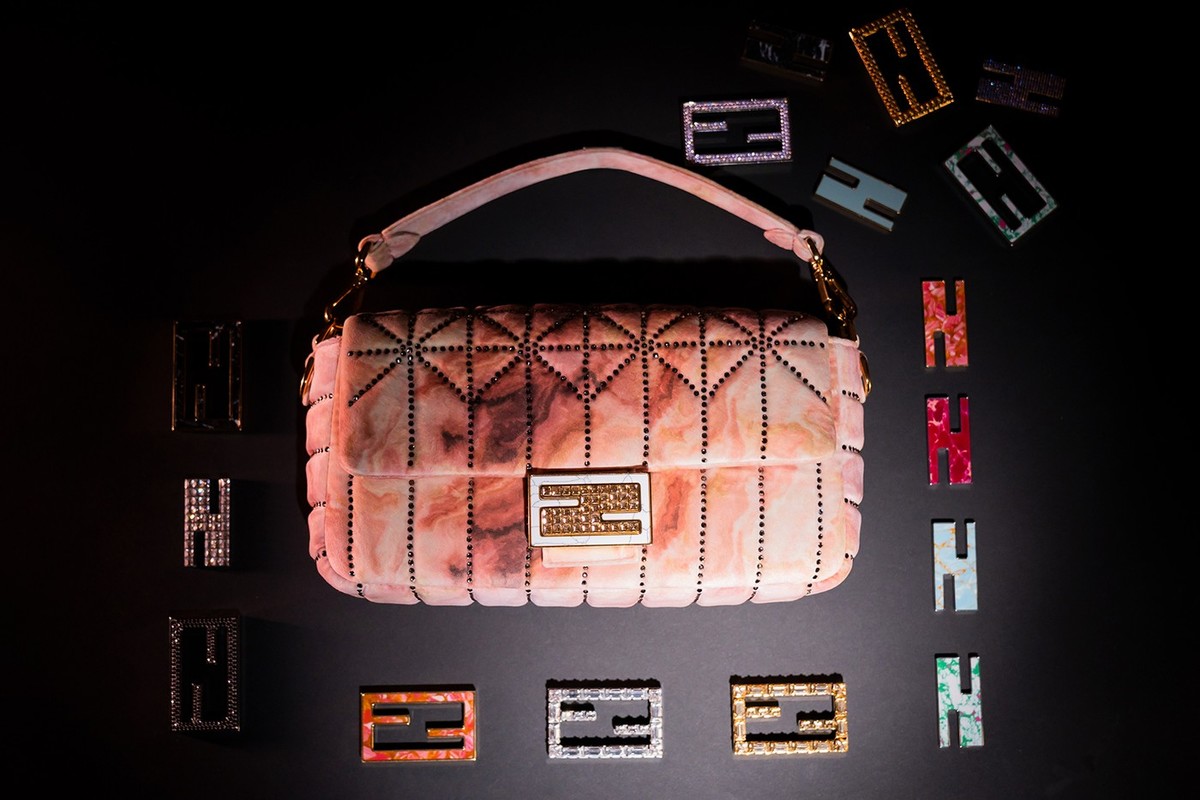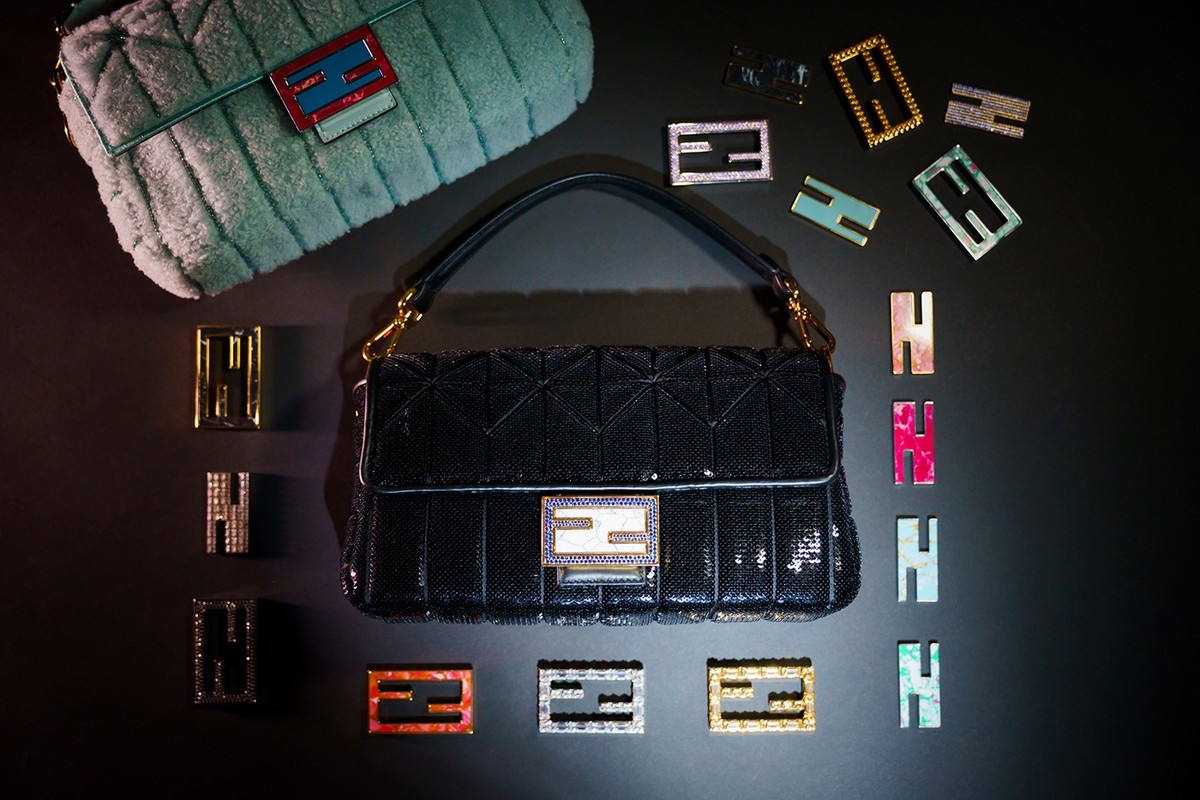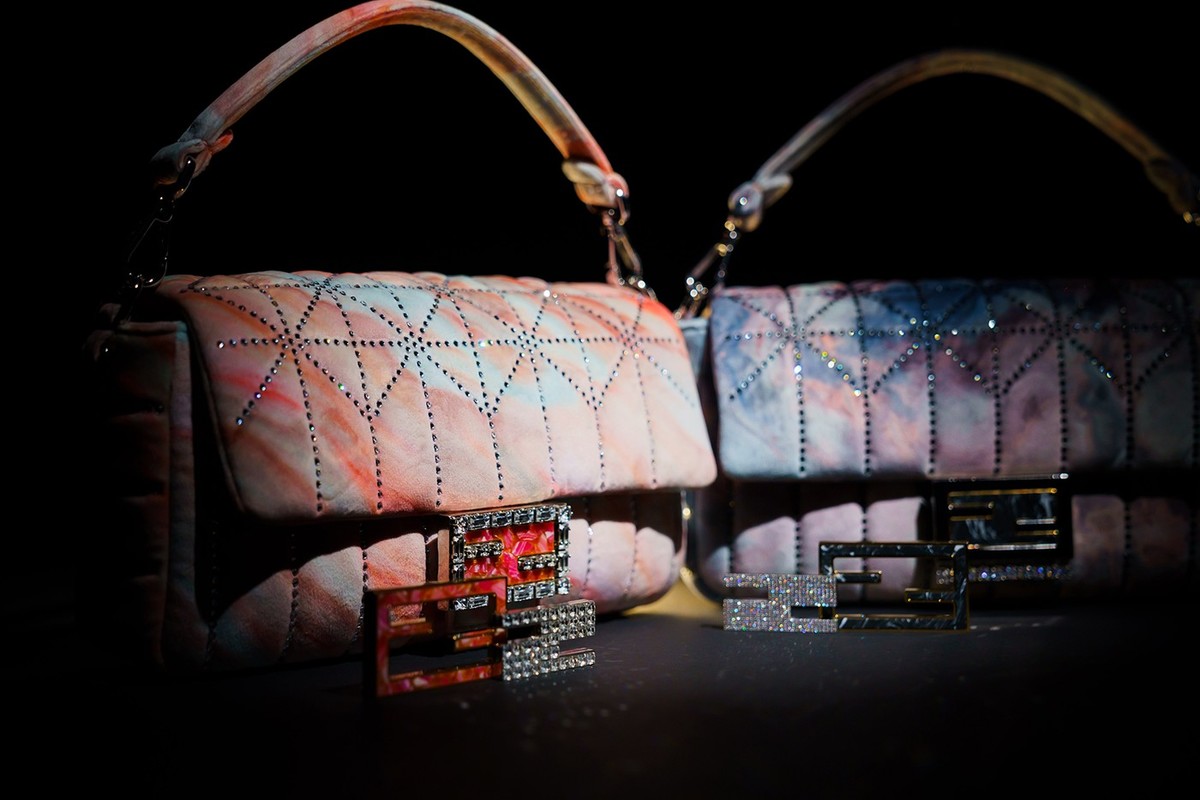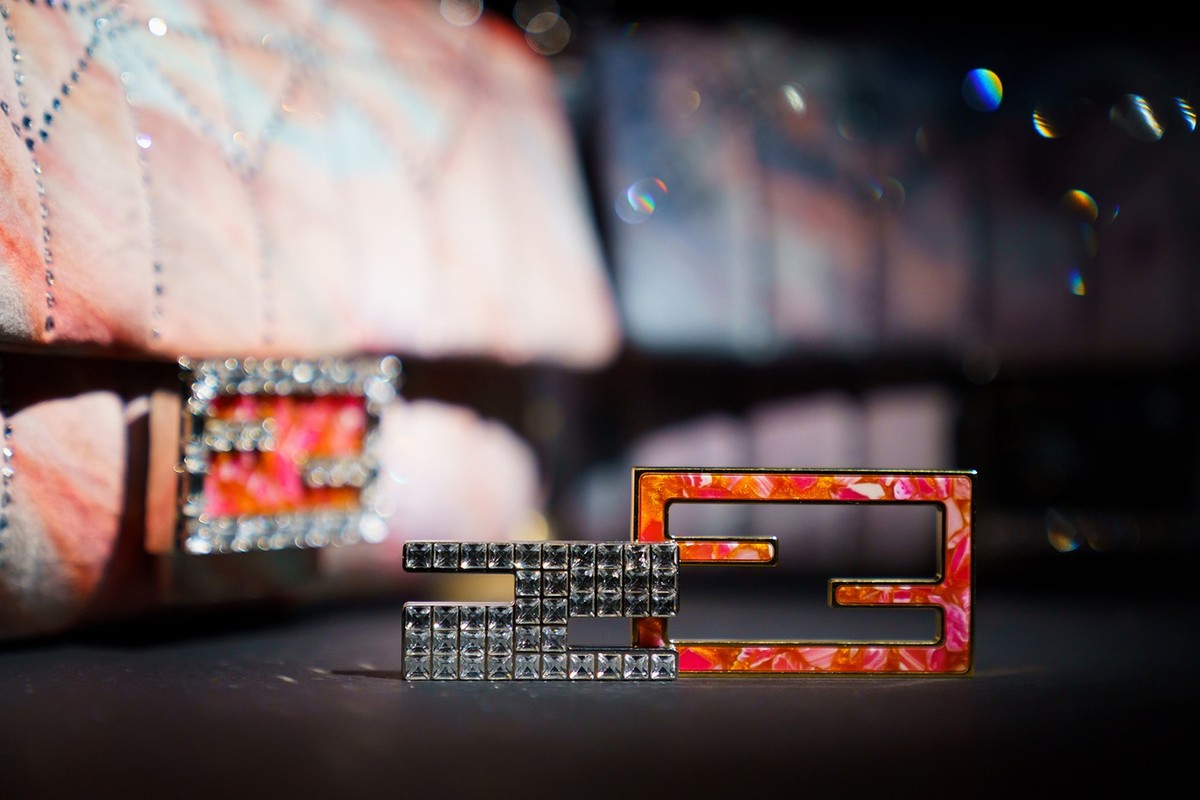 These New Customizable Fendi Baguettes Are A Christmas Must Have
Walking in a baguette wonderland.
As of December 2, Fendi has officially launched their new Baguette Special Project. This project allows Fendi's customers to customize their very own Baguette. With this new special project, this personalized Baguette will for sure be on everyone's holiday wishlist.
Customers are welcome to choose their very own Baguette buckle, which is both magnetic and interchangeable. Some of the options offered are micro and macro plain and colored crystals, as well as enameled and stone reminiscent of marble prints.
As for the actual design of the bag, there will be three different styles to choose from. The first style is made up of shearling material that includes embroidery in small, ton-sur-ton beads that create a symmetrical geometric matelassé pattern. Moving onto the second style, it features an all-over paillettes embroidery. Lastly, the third design is designed from quilted velvet fabric with a tiny crystal detailing.
The Baguette Special Project will be available for only a limited time, starting from December 2 until December 31st. It will be exclusively found at 12 different Fendi boutiques worldwide.
Up Next, Fendi Releases New Colorways of Their Iconic Peekaboo Handbag