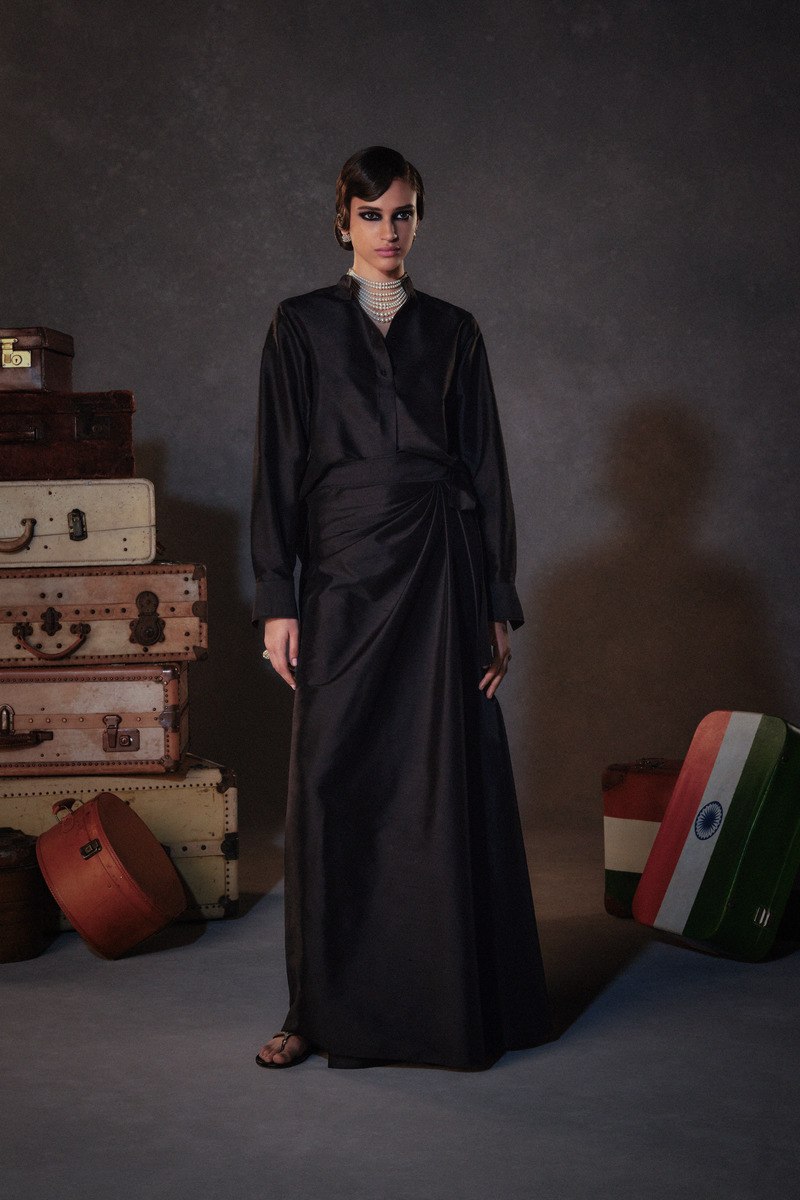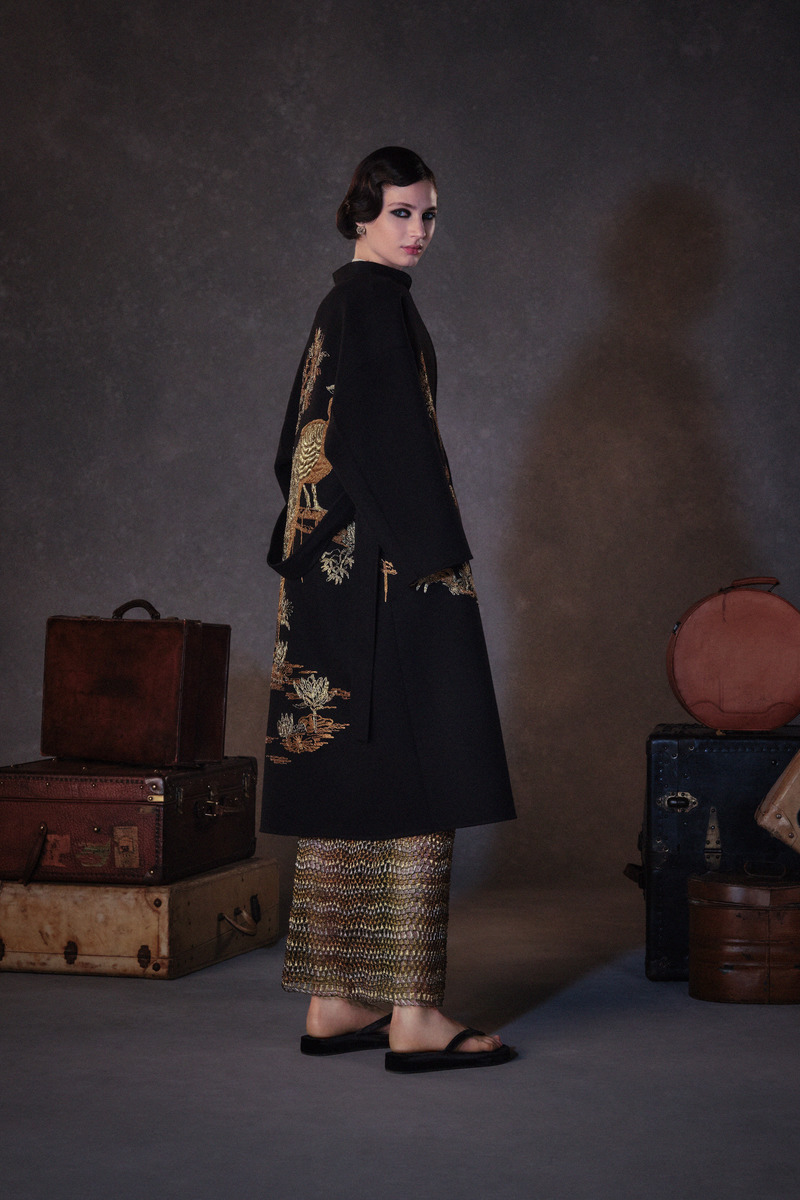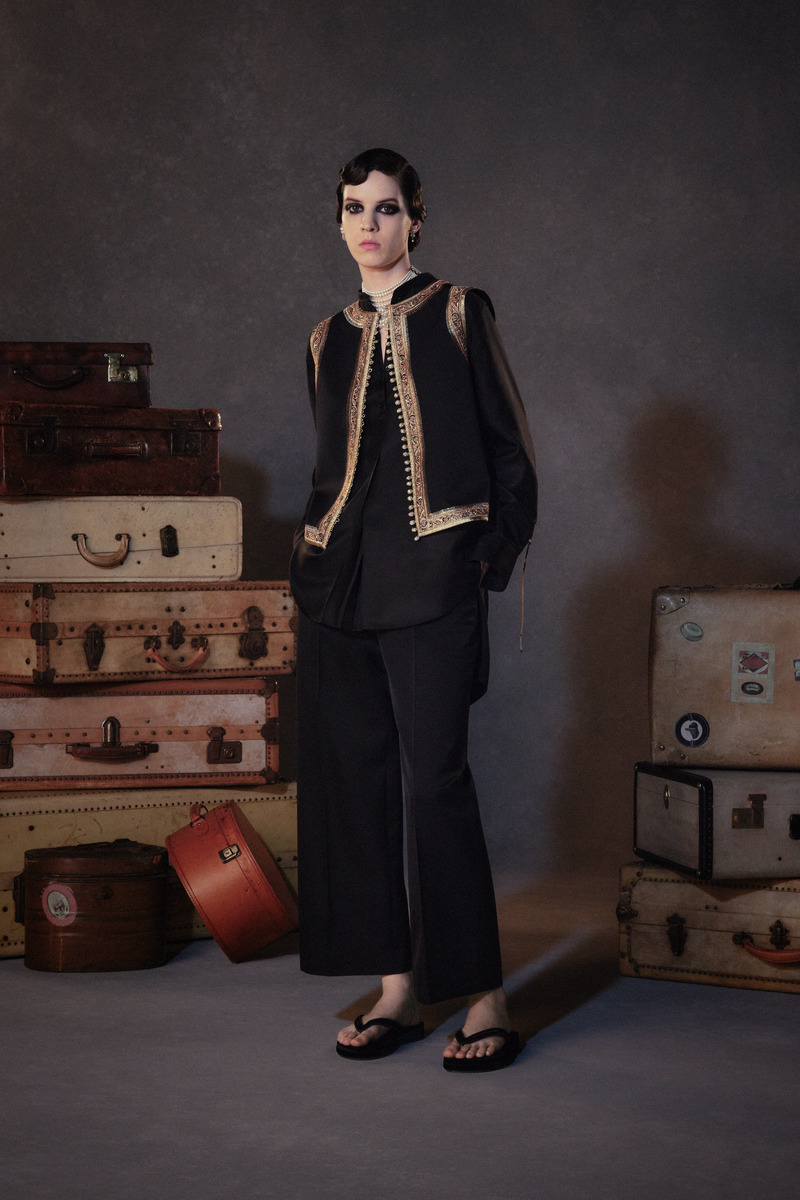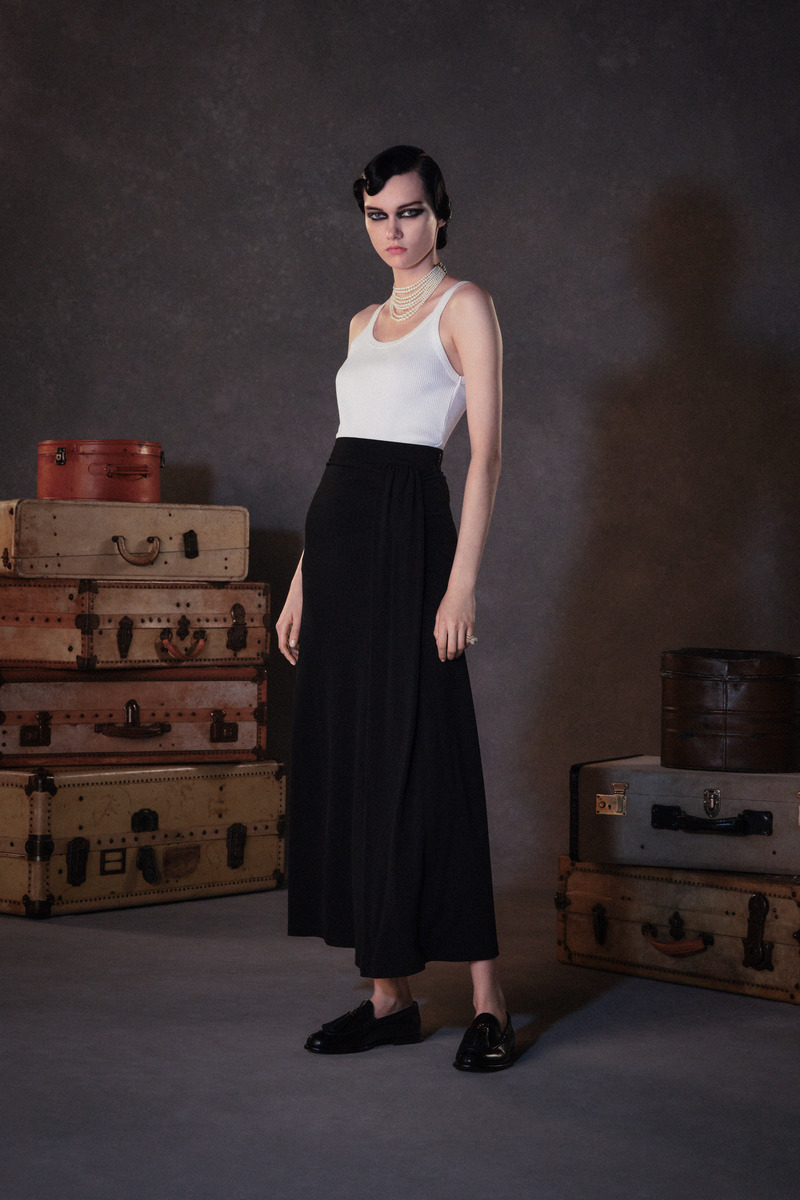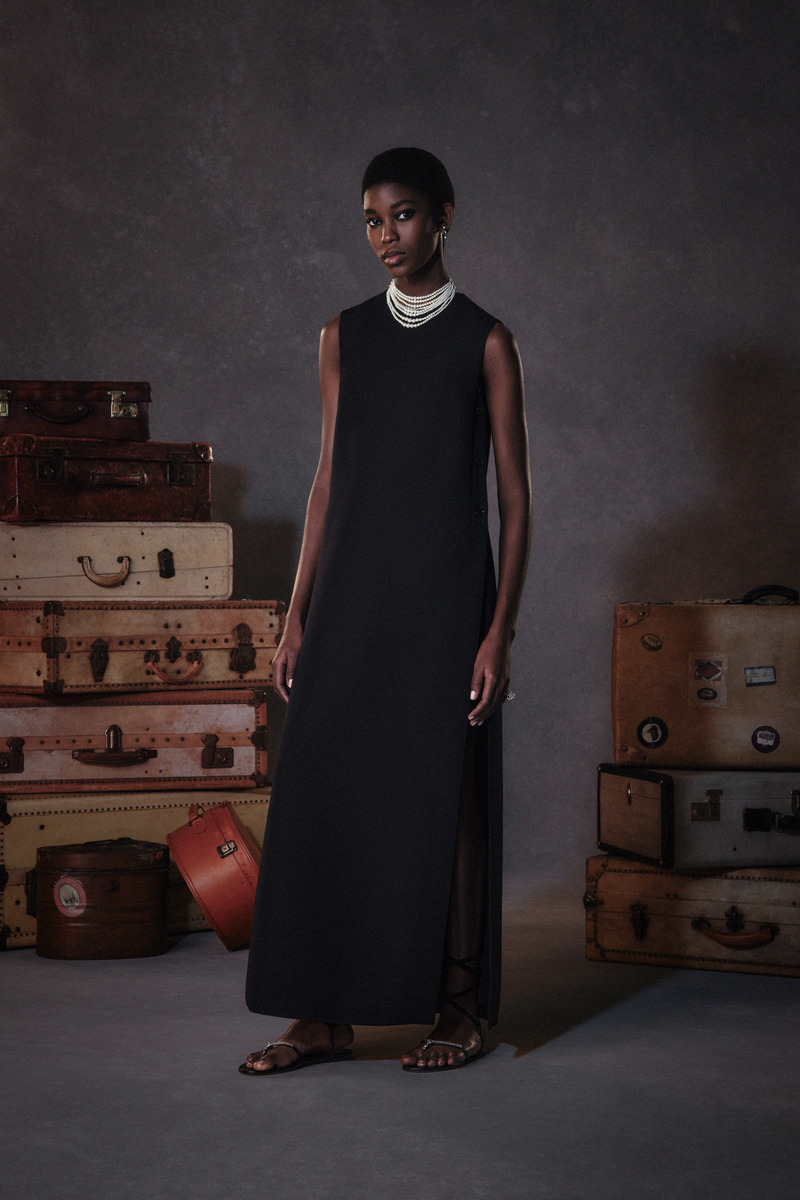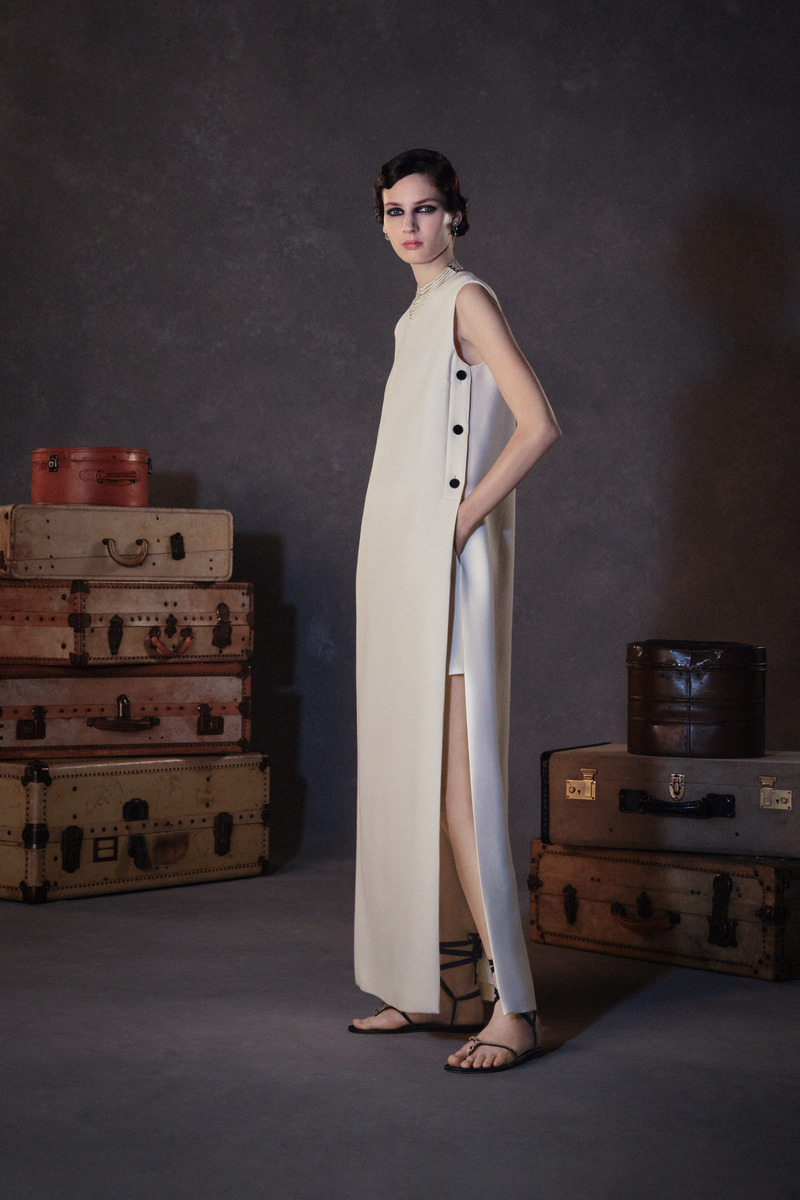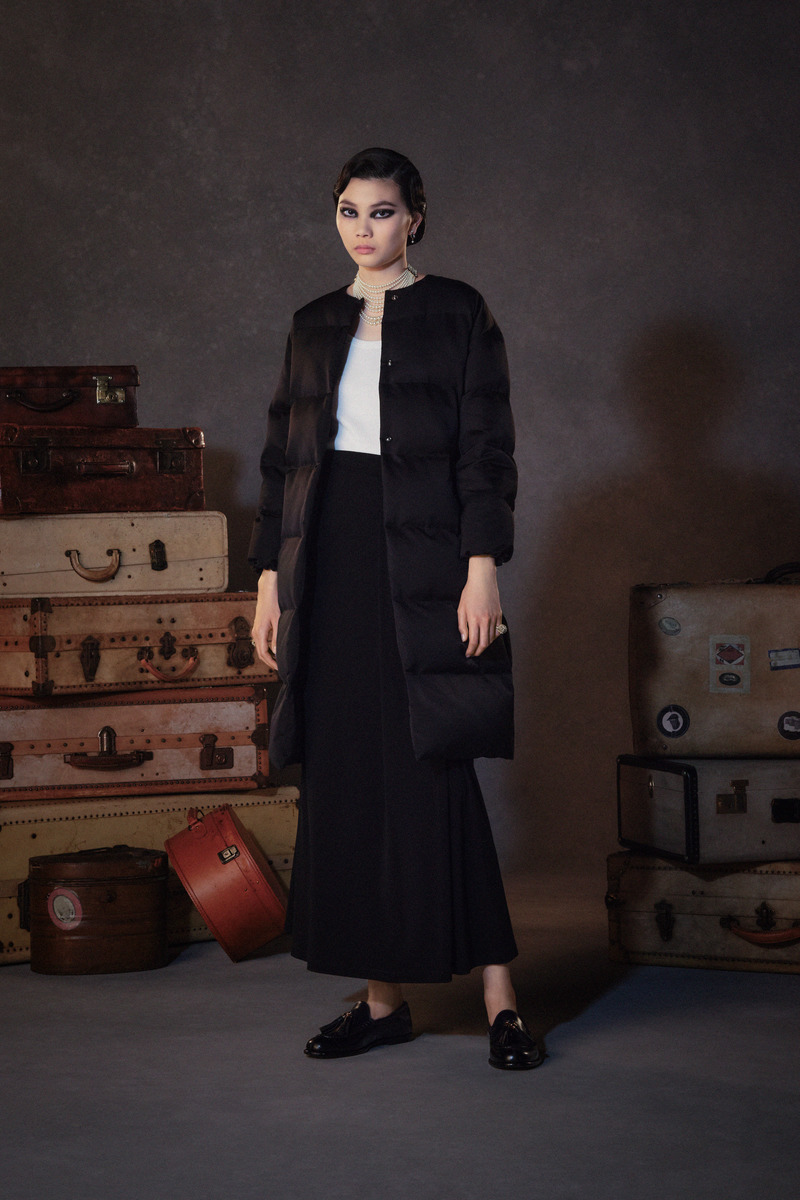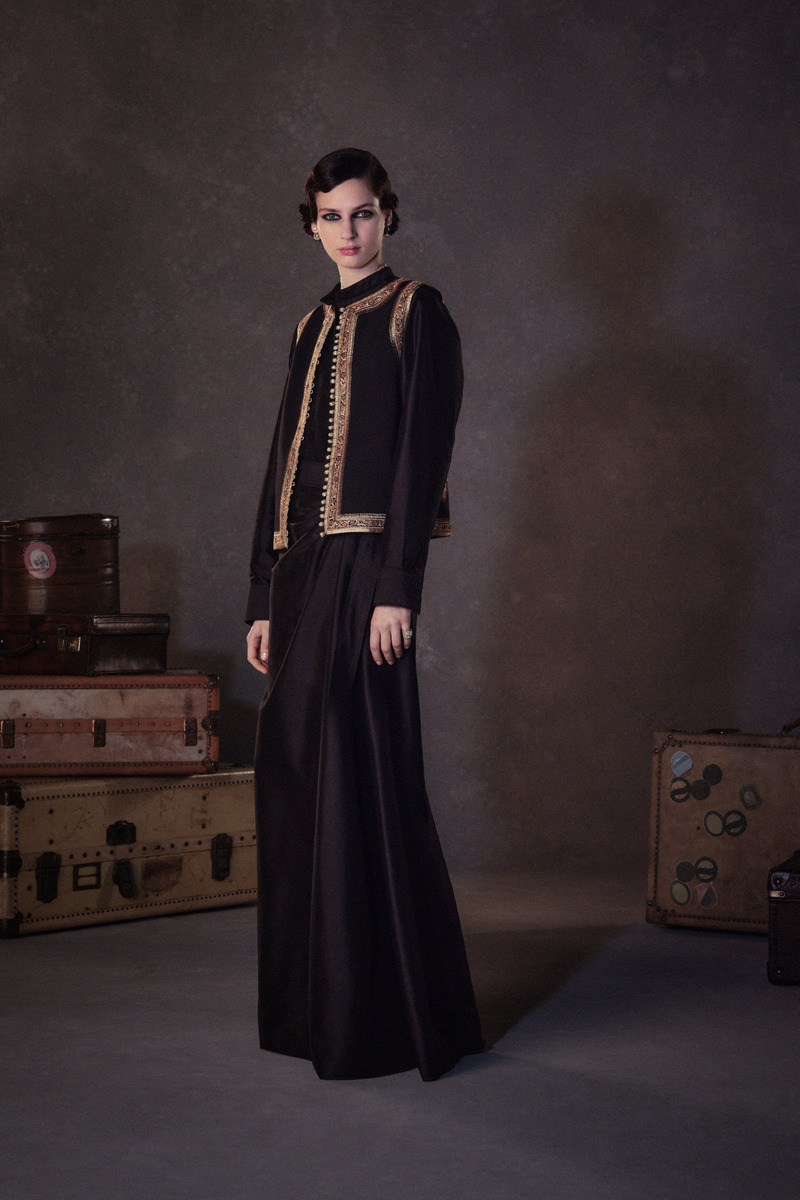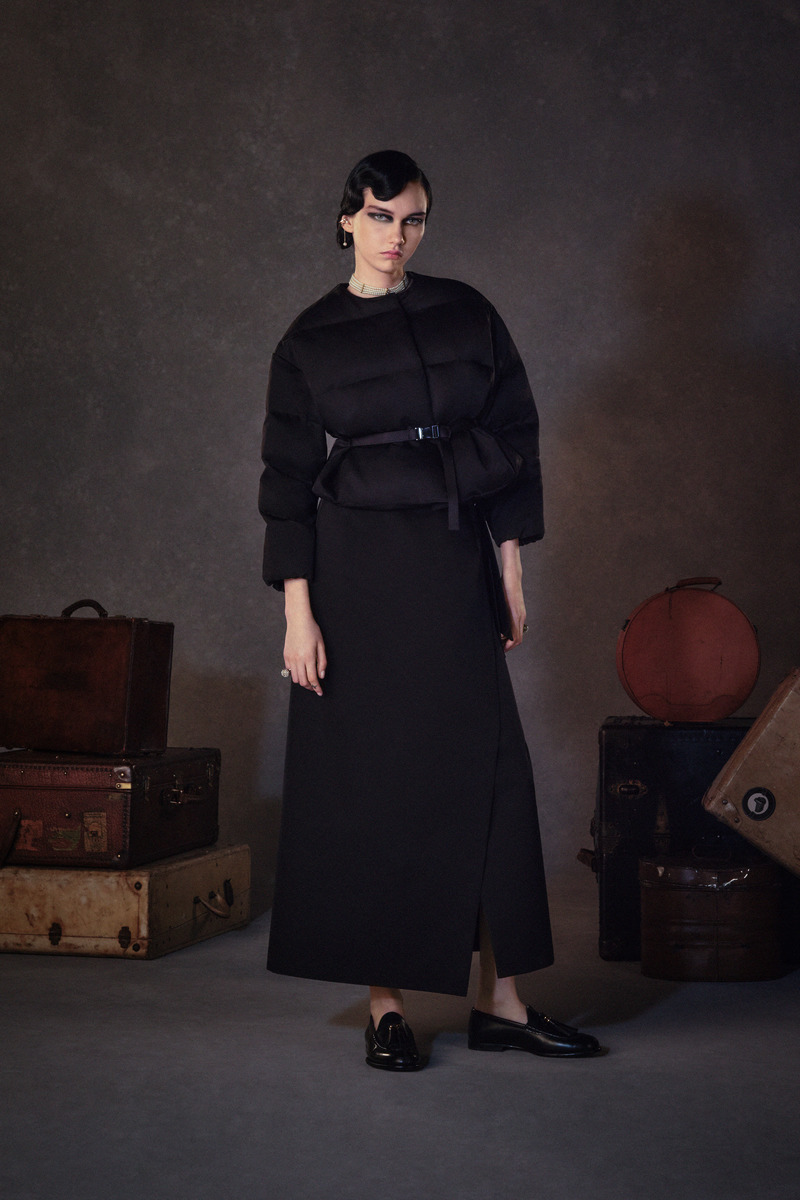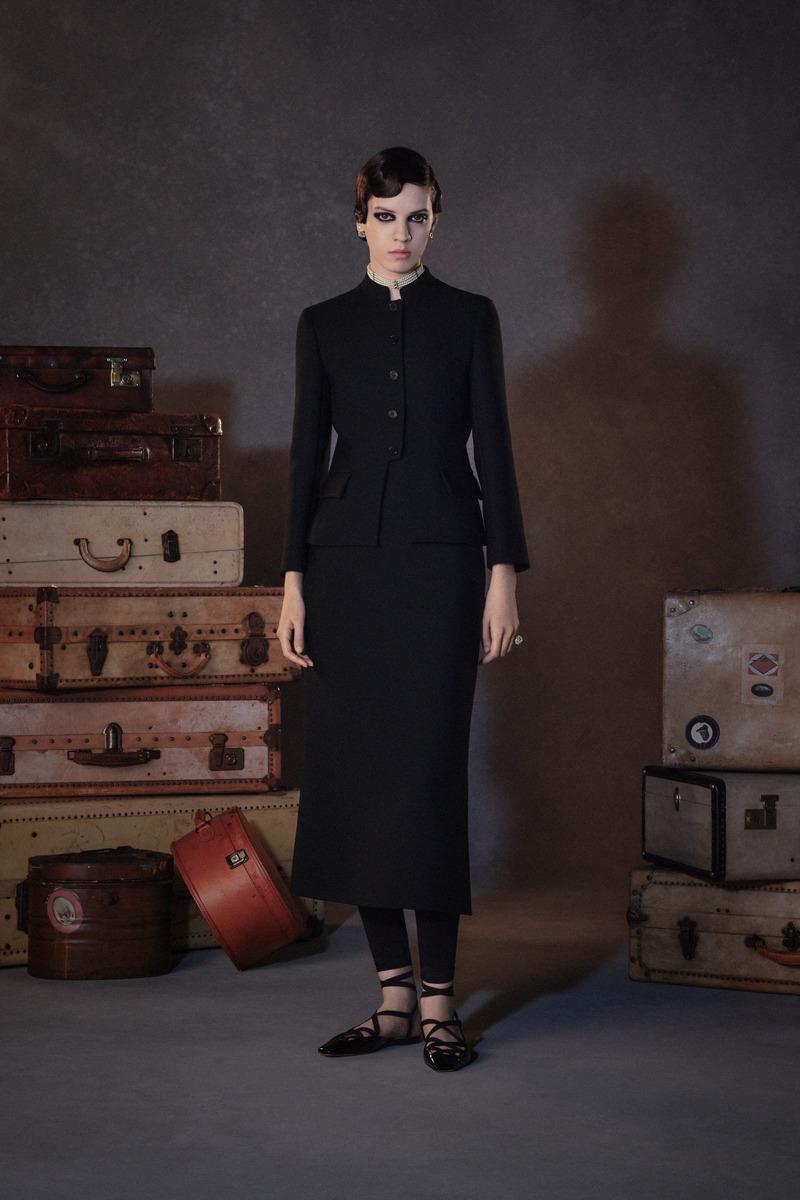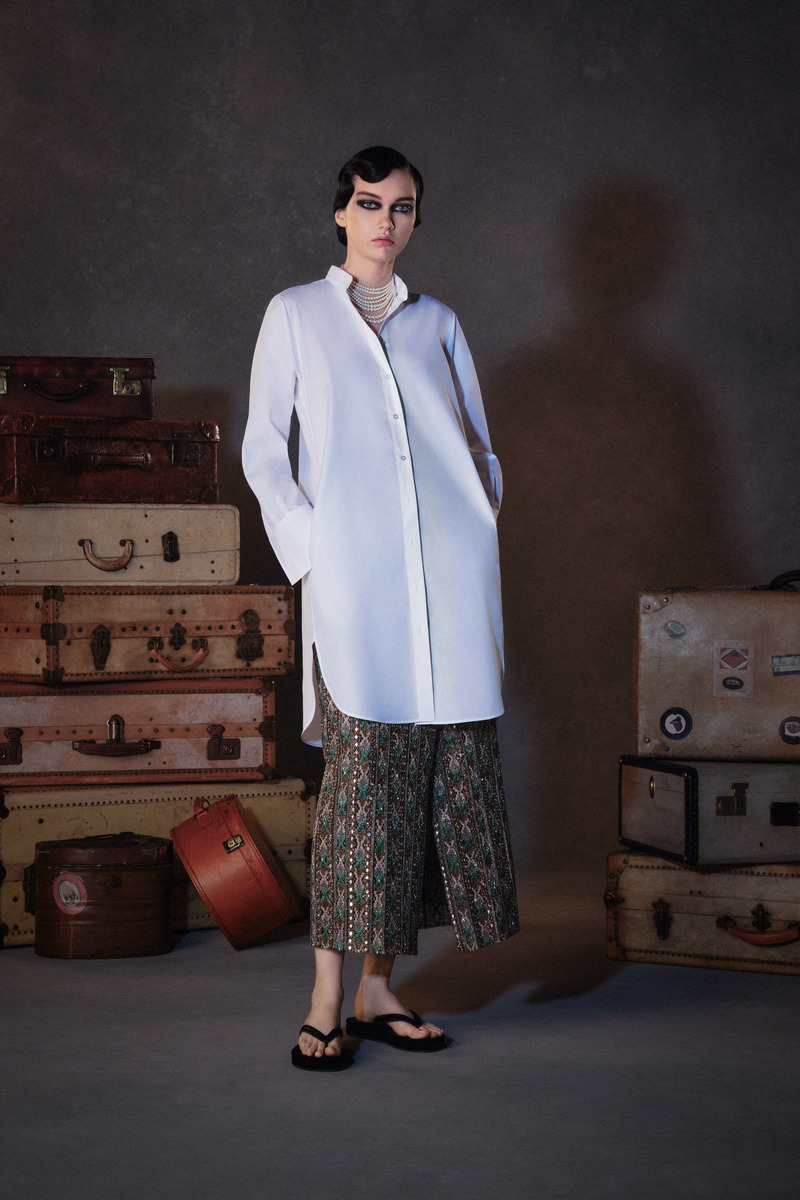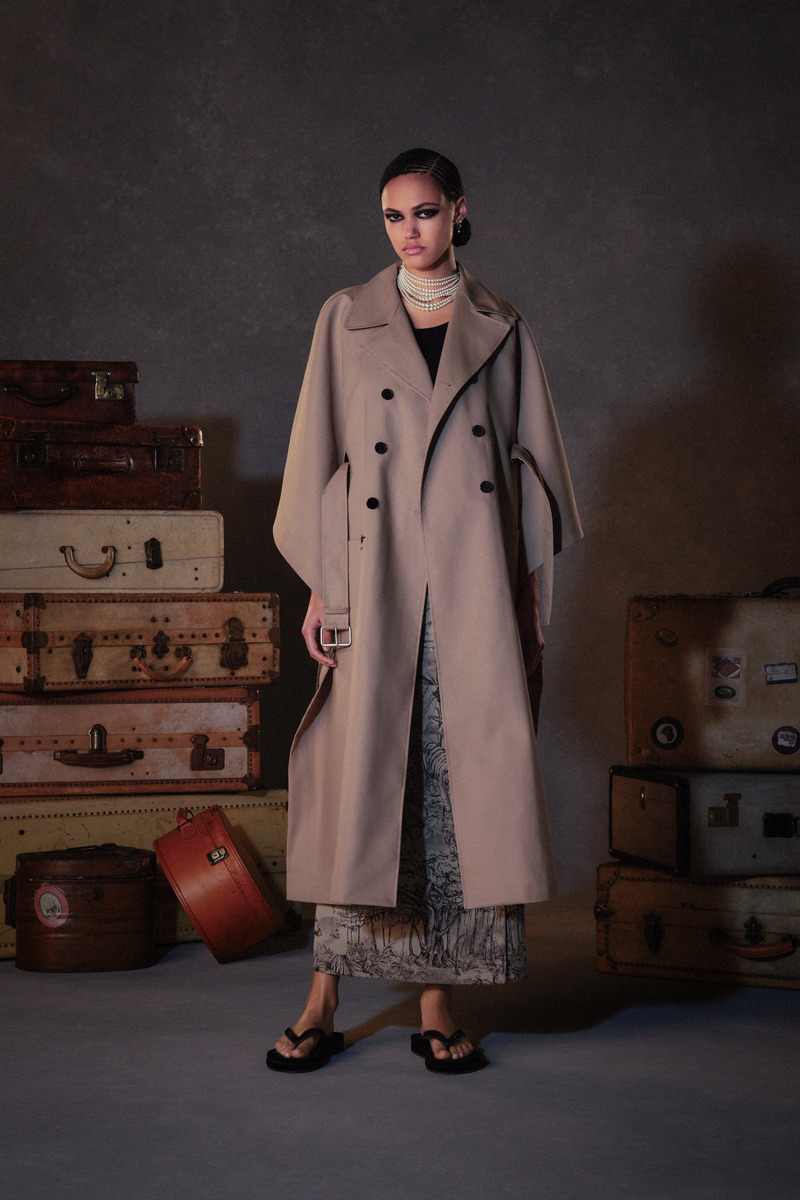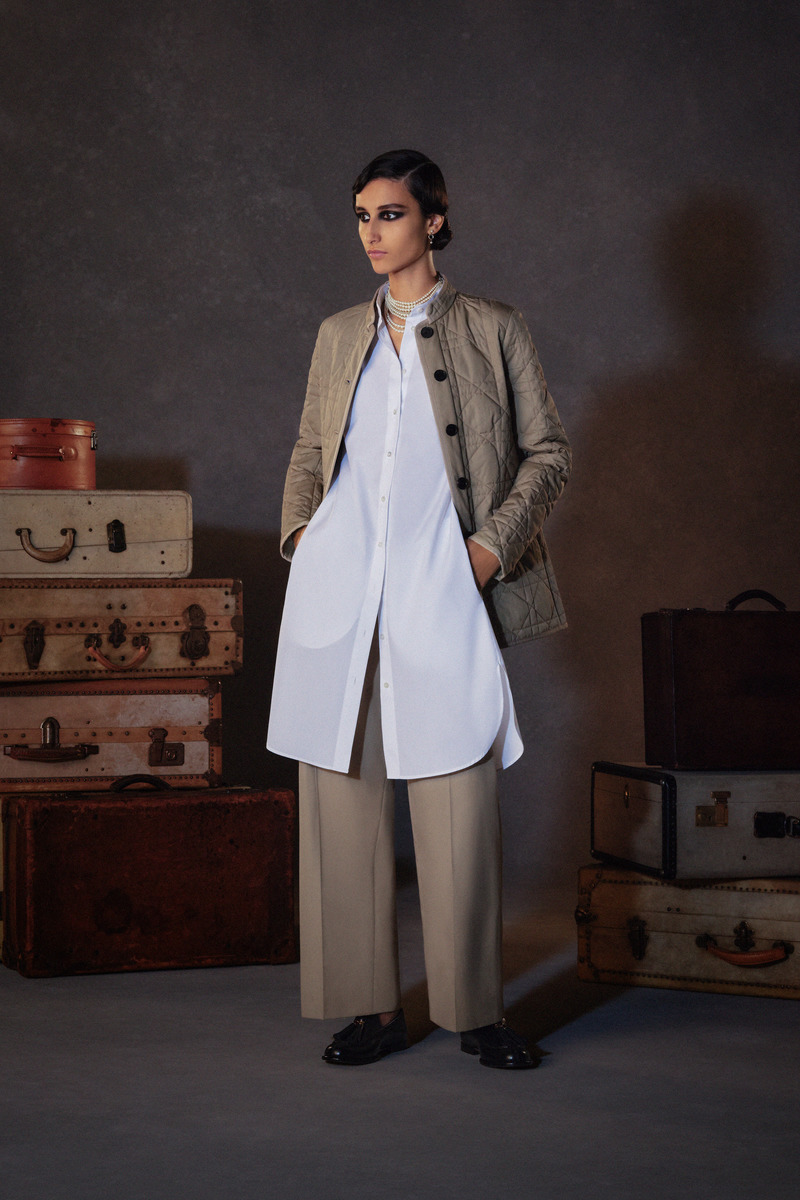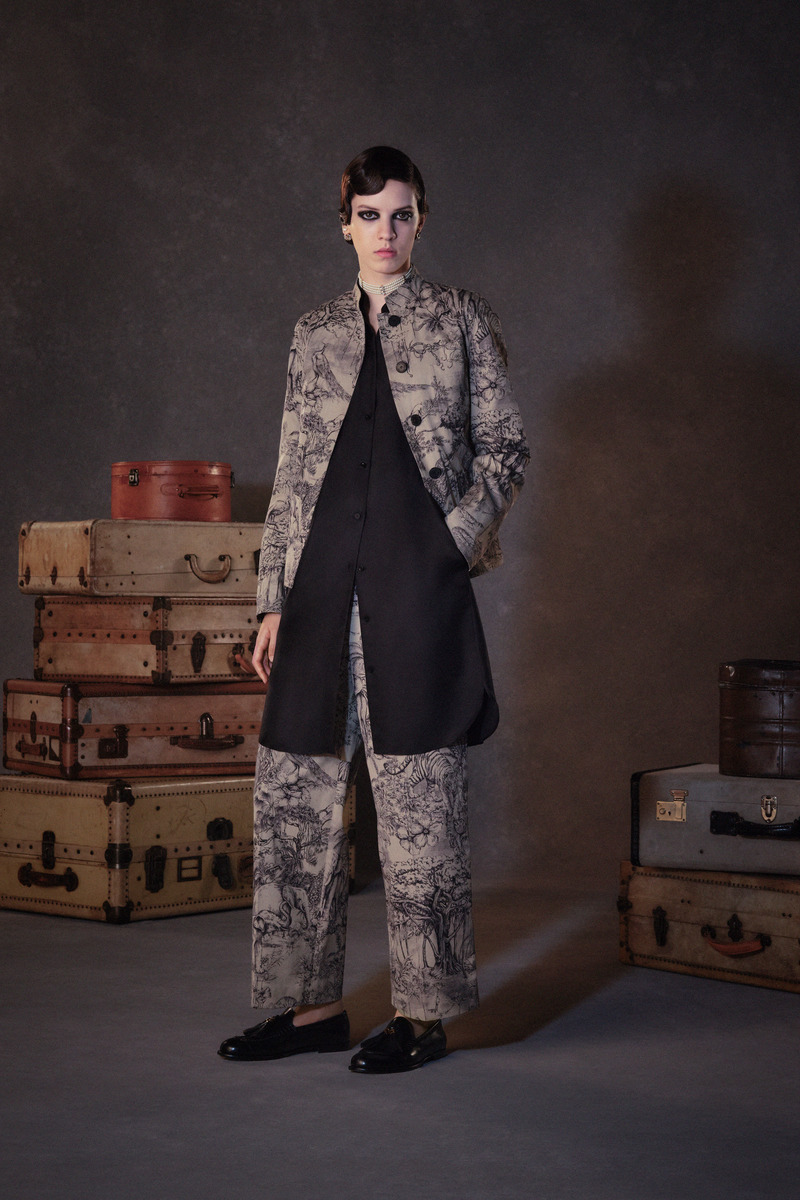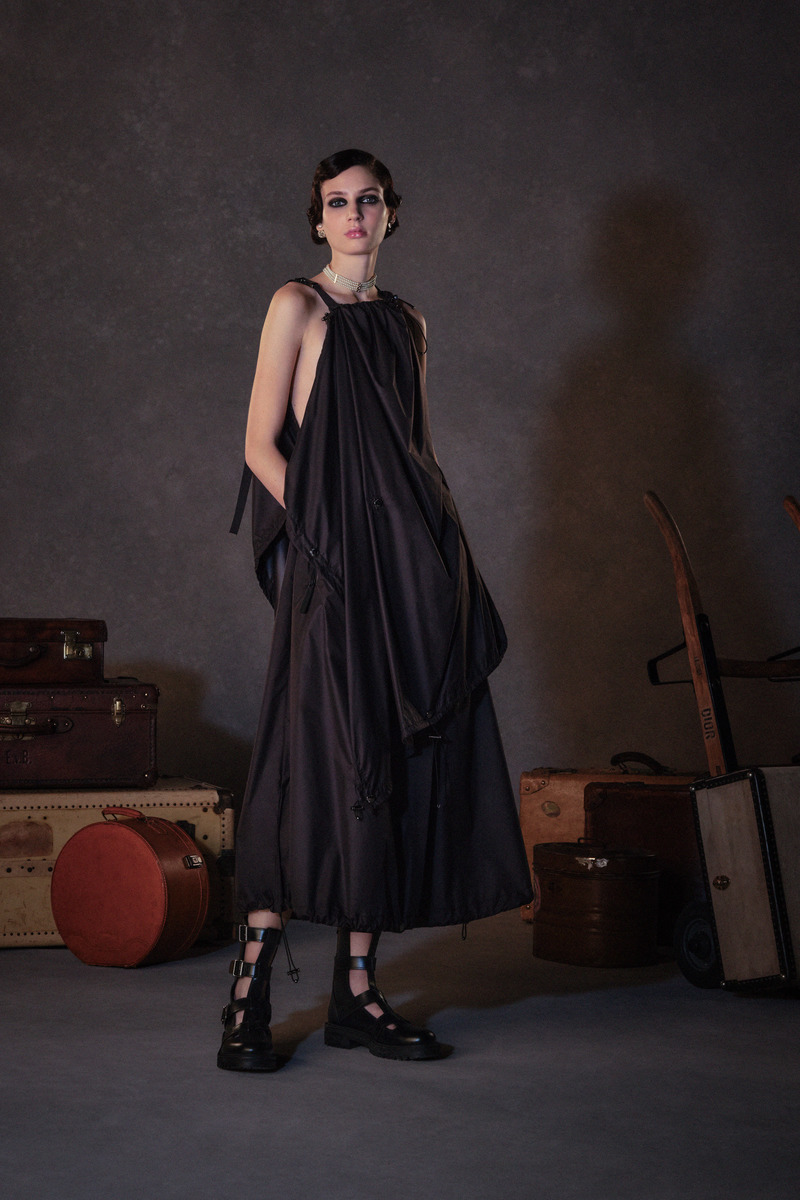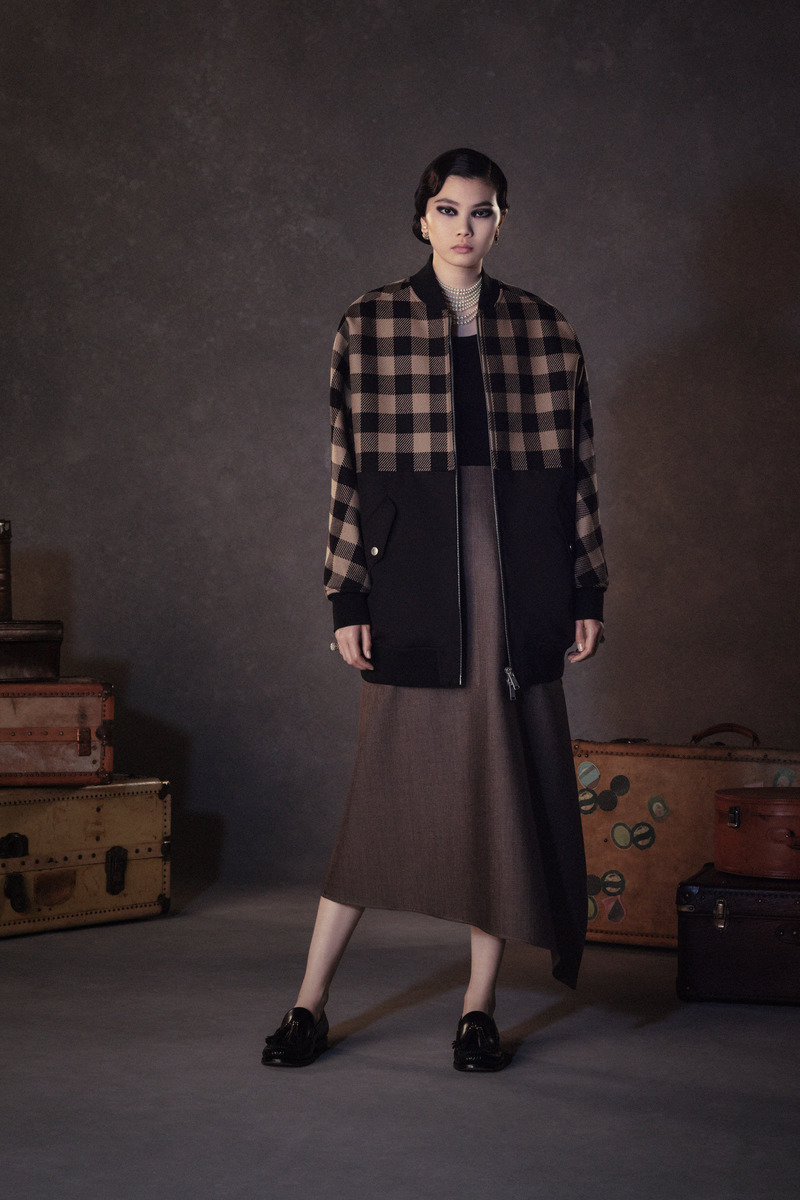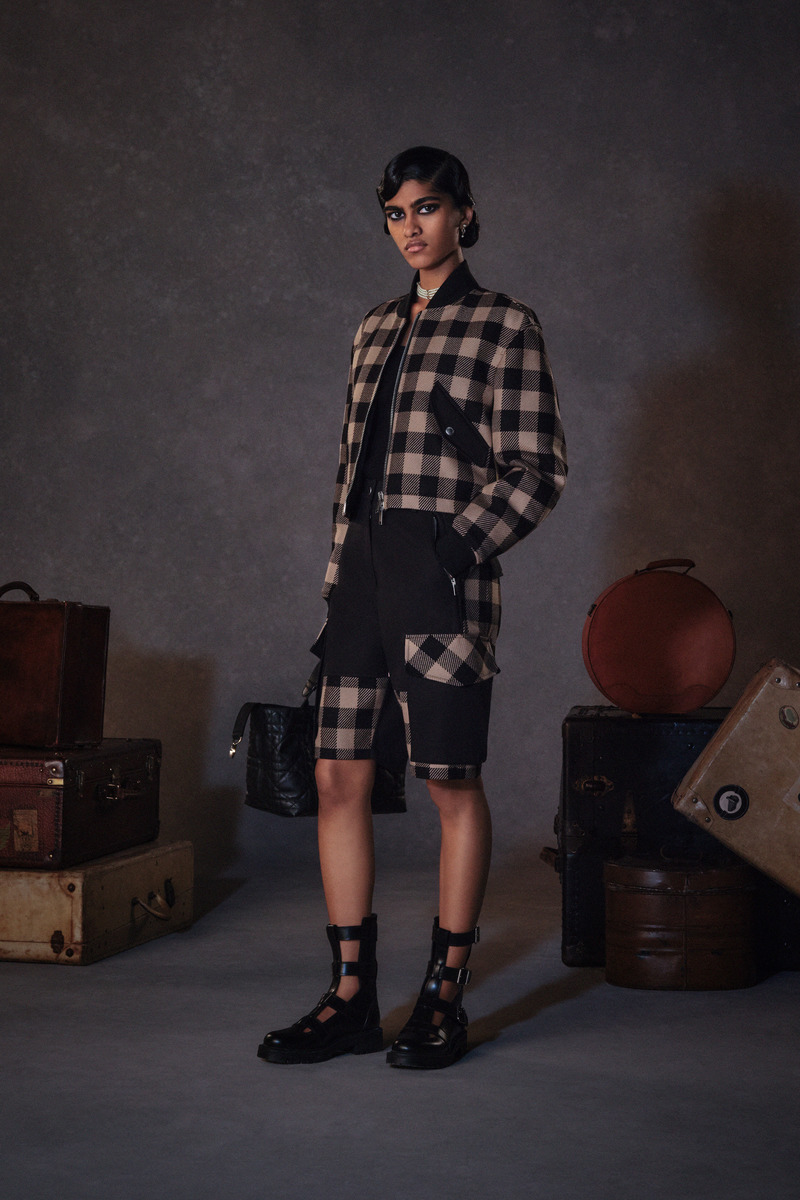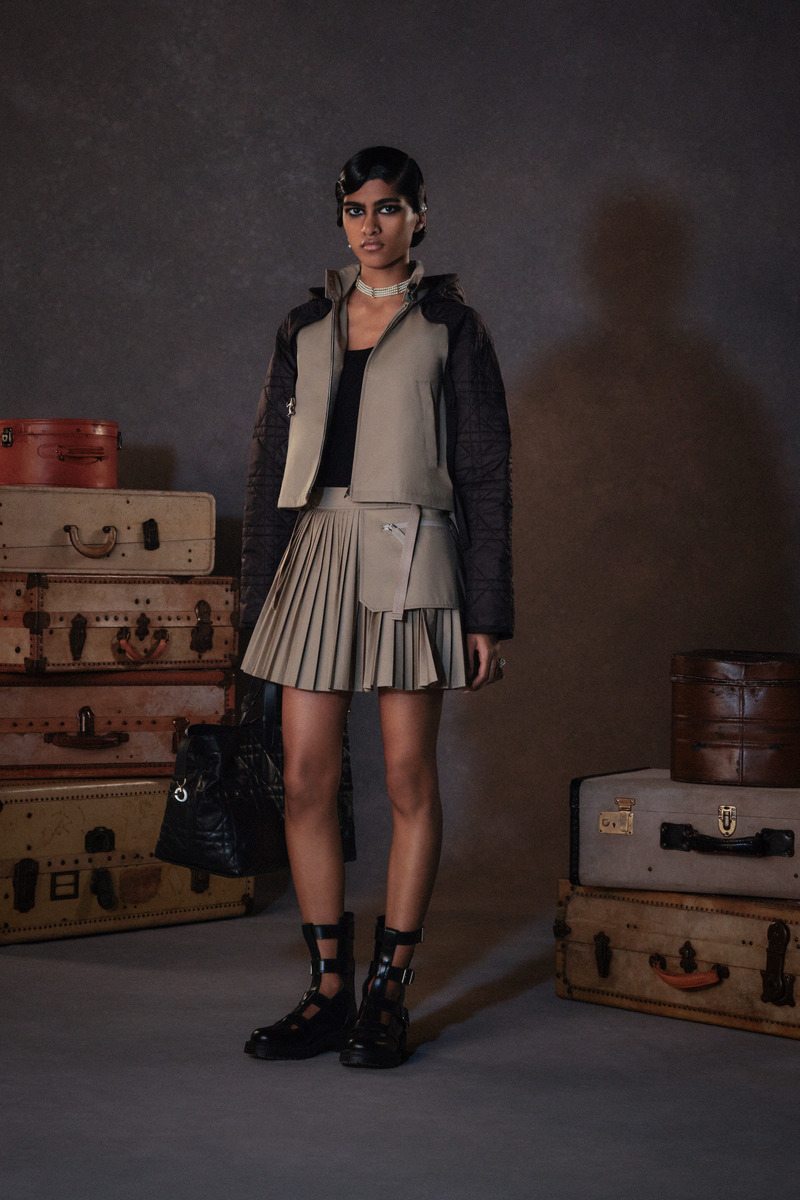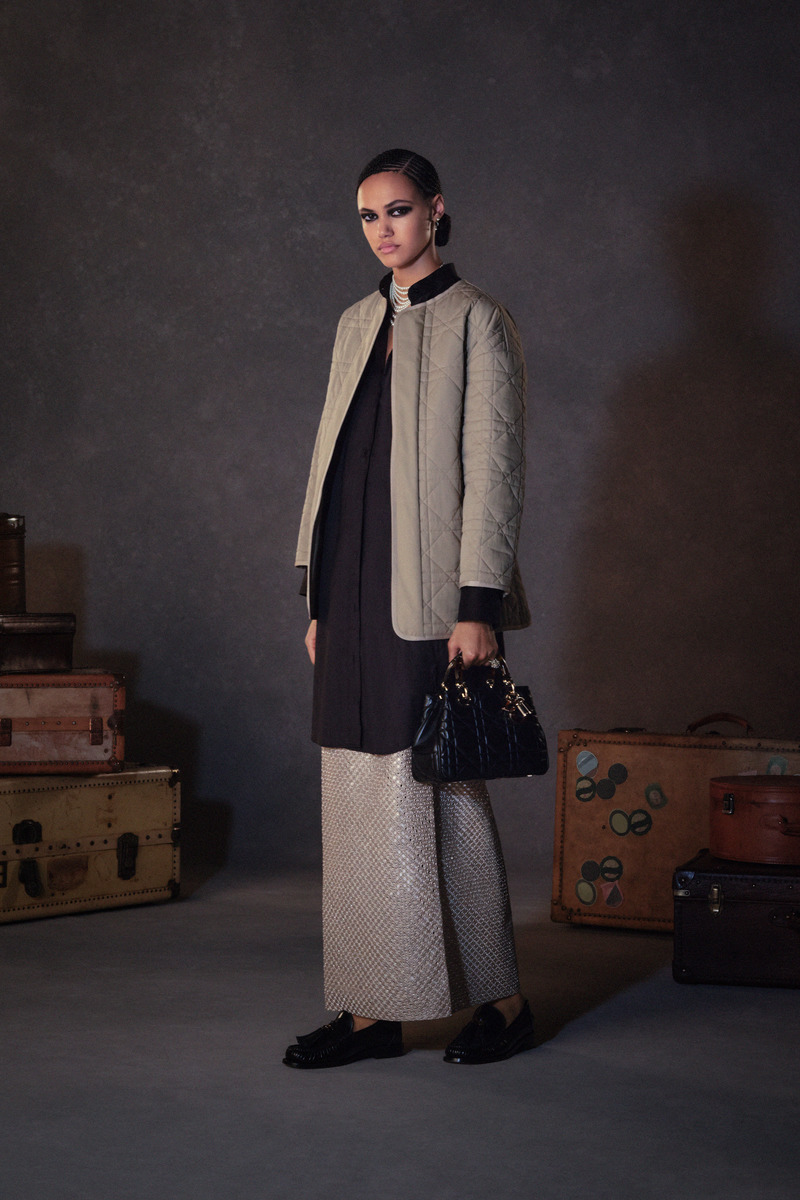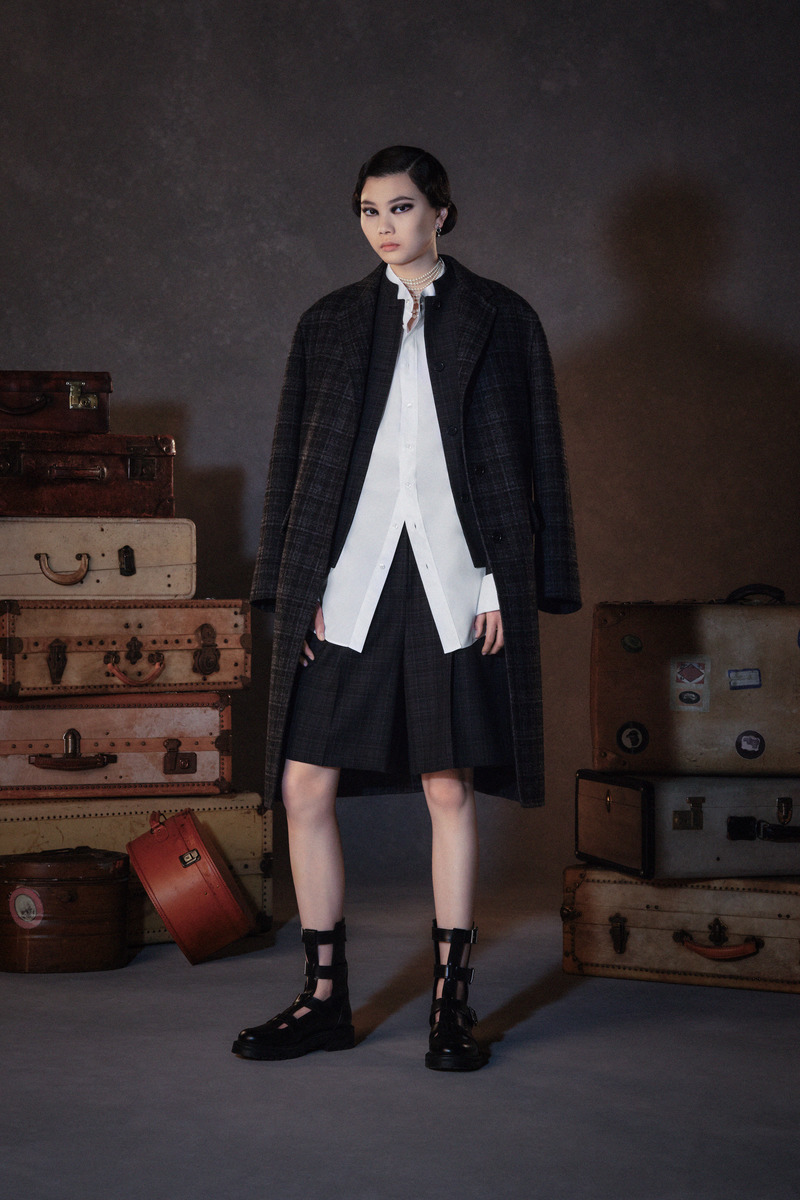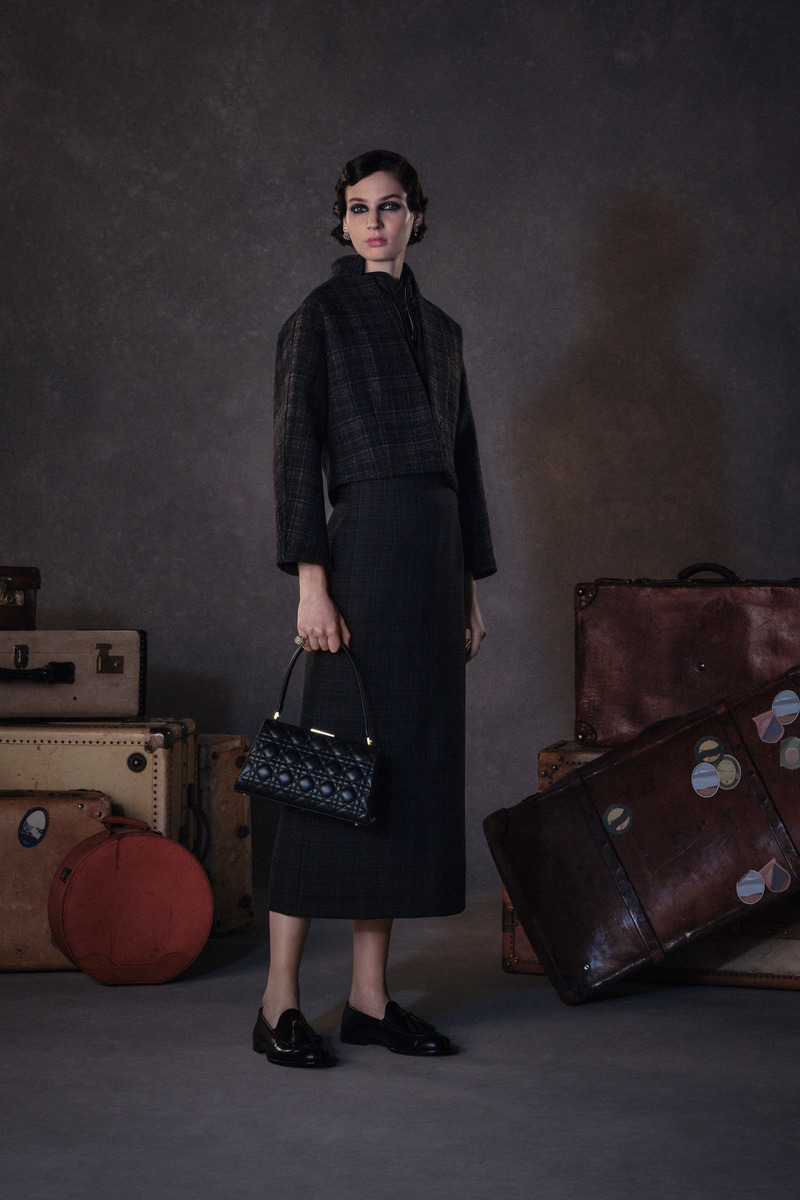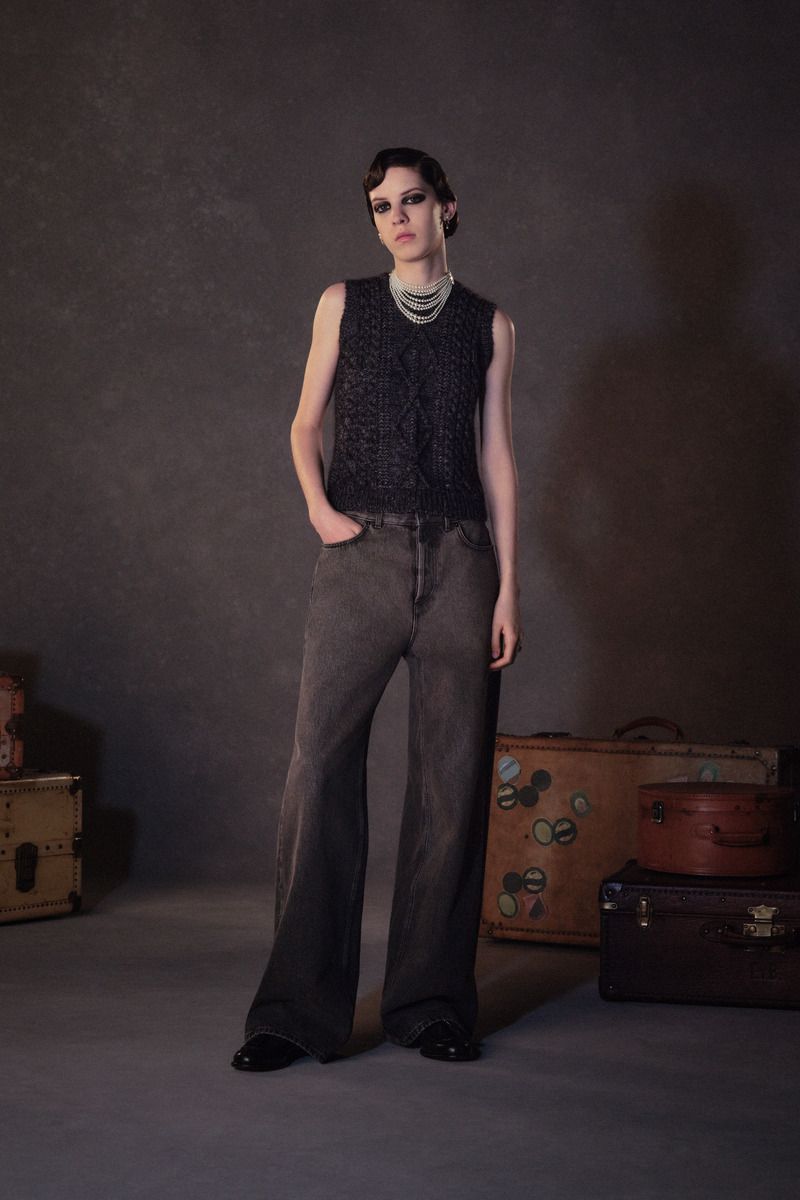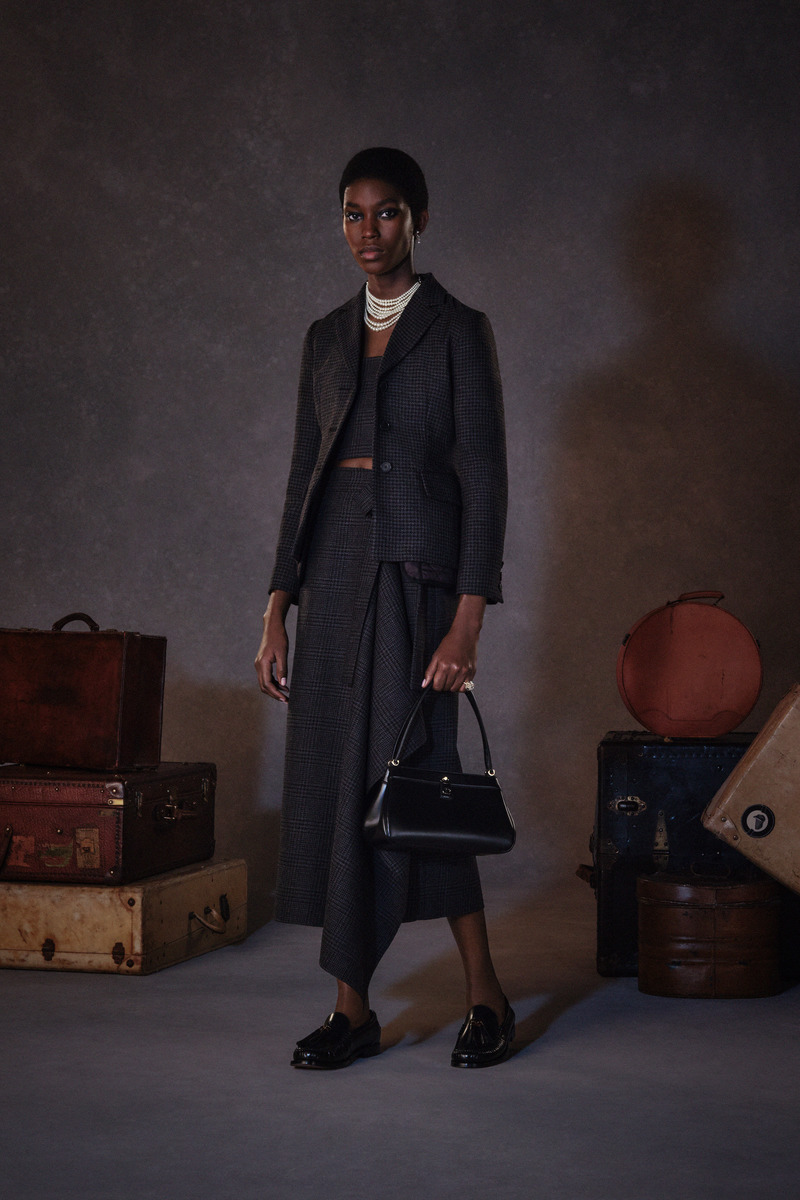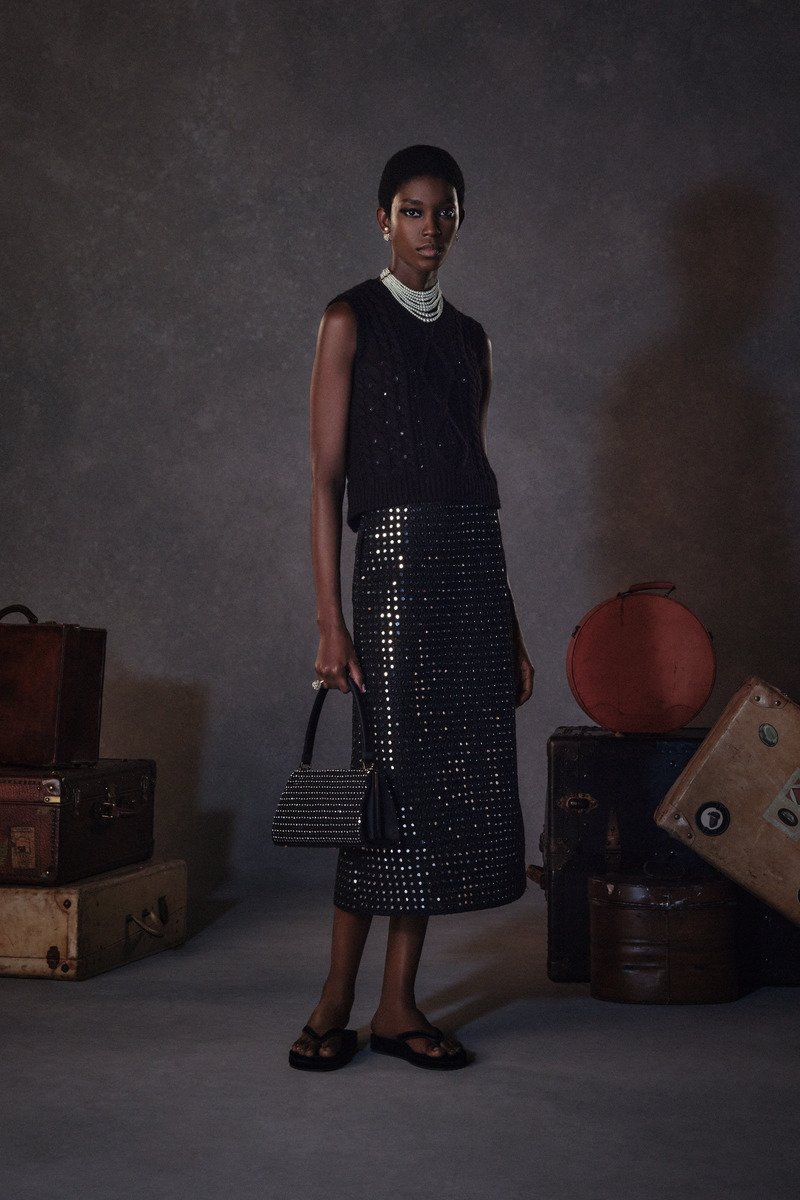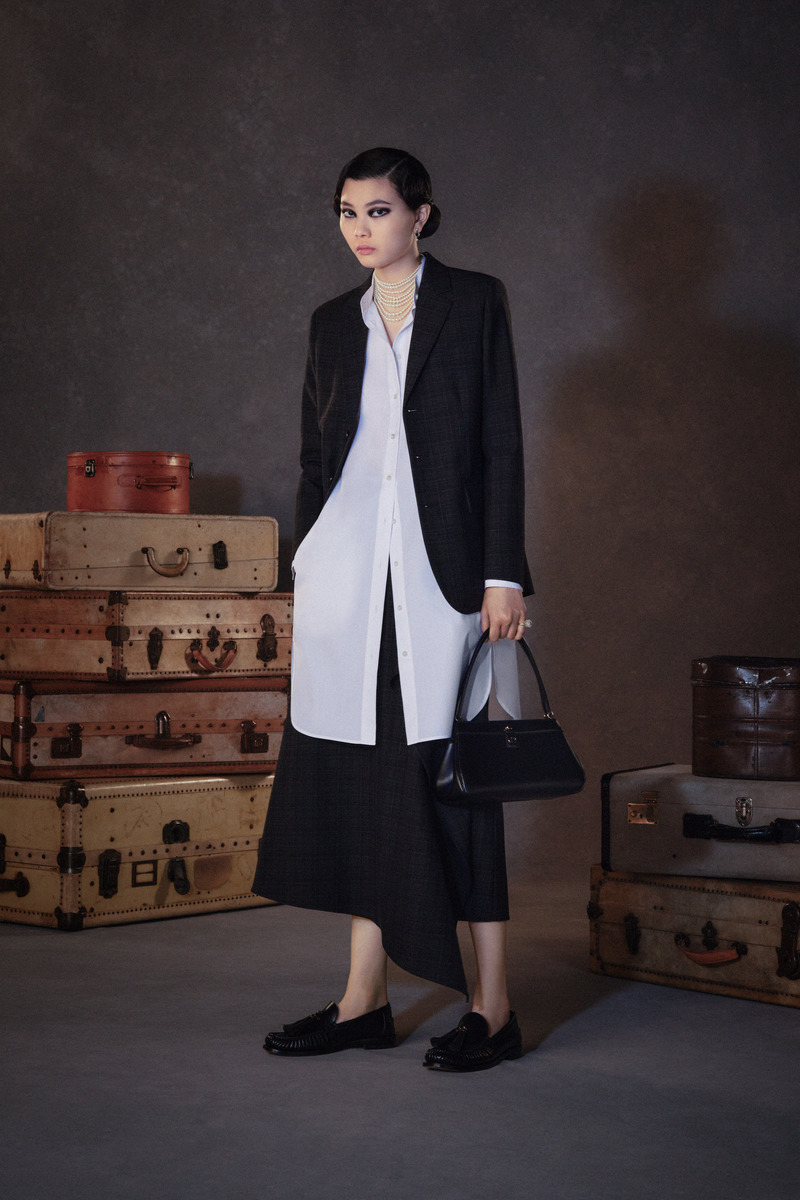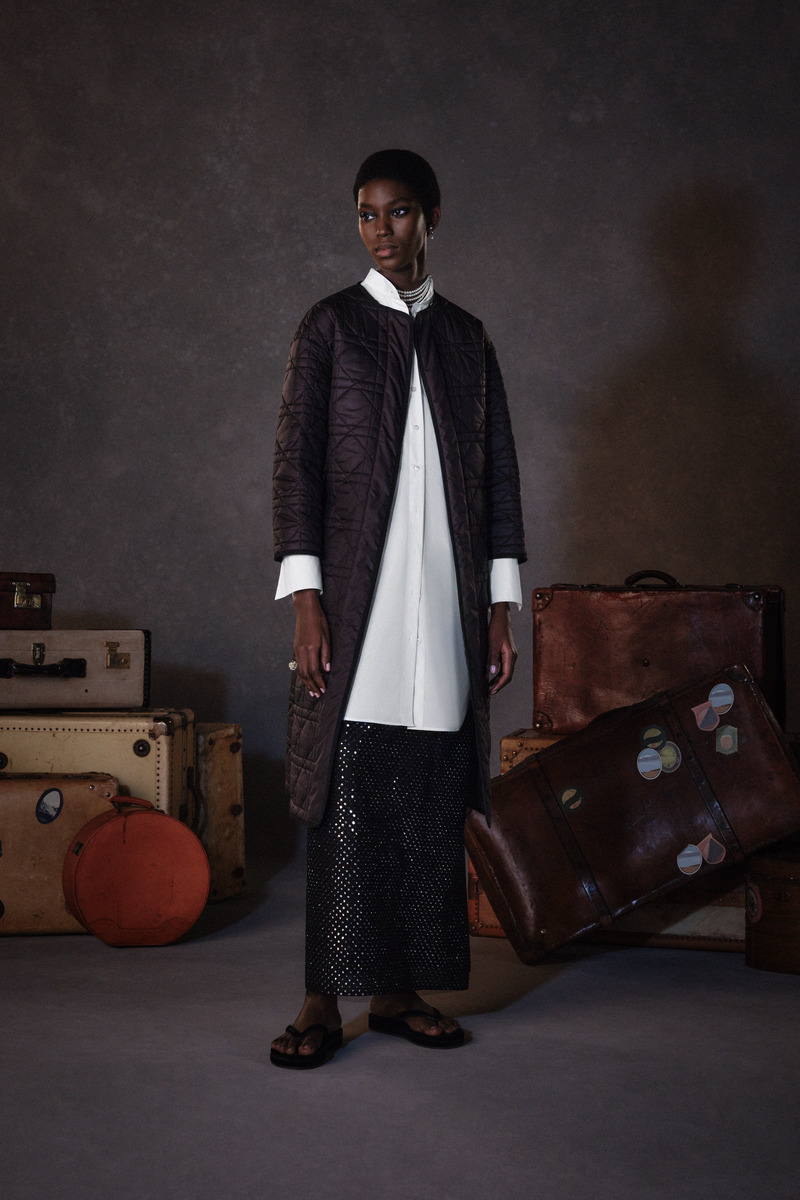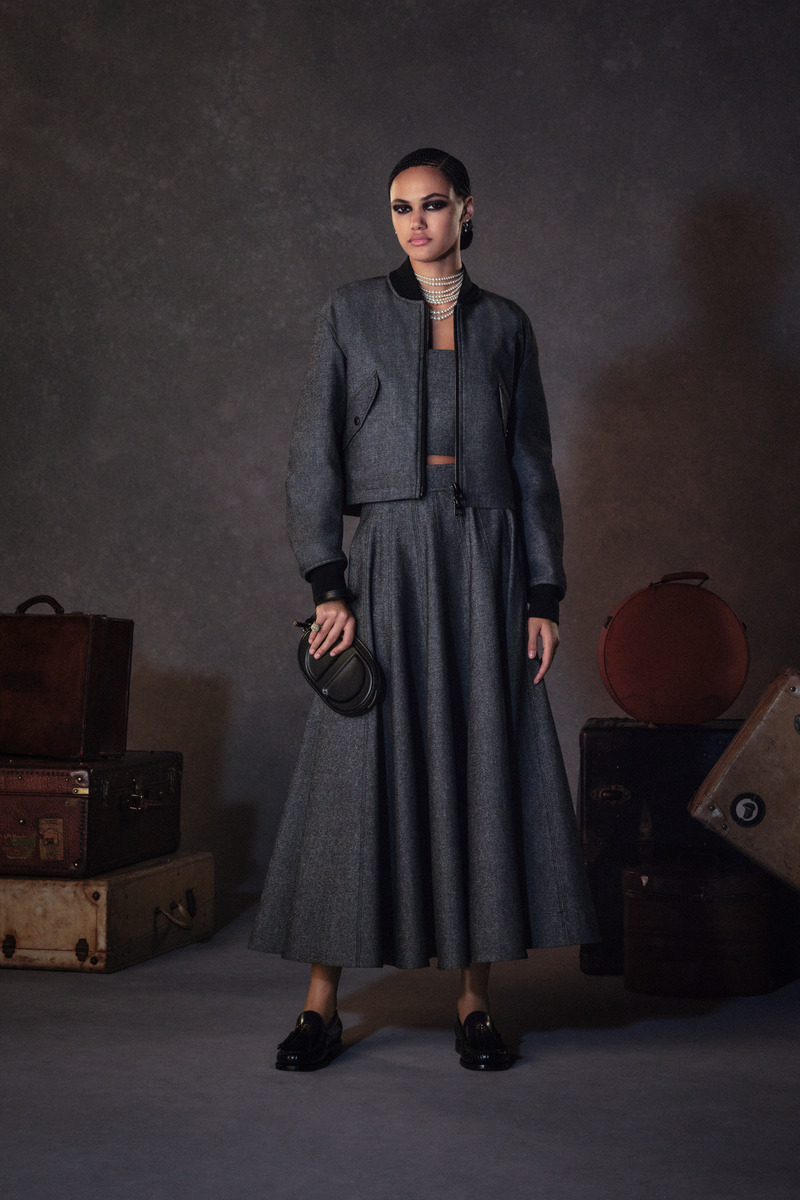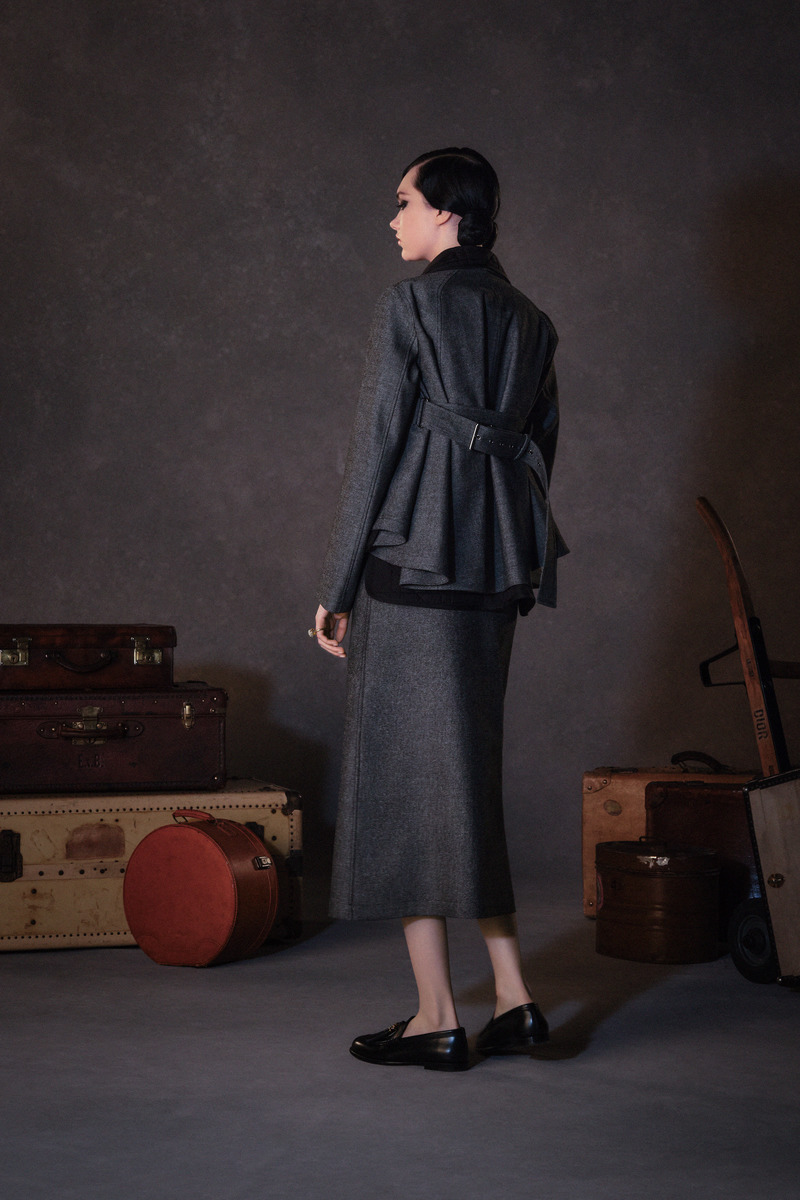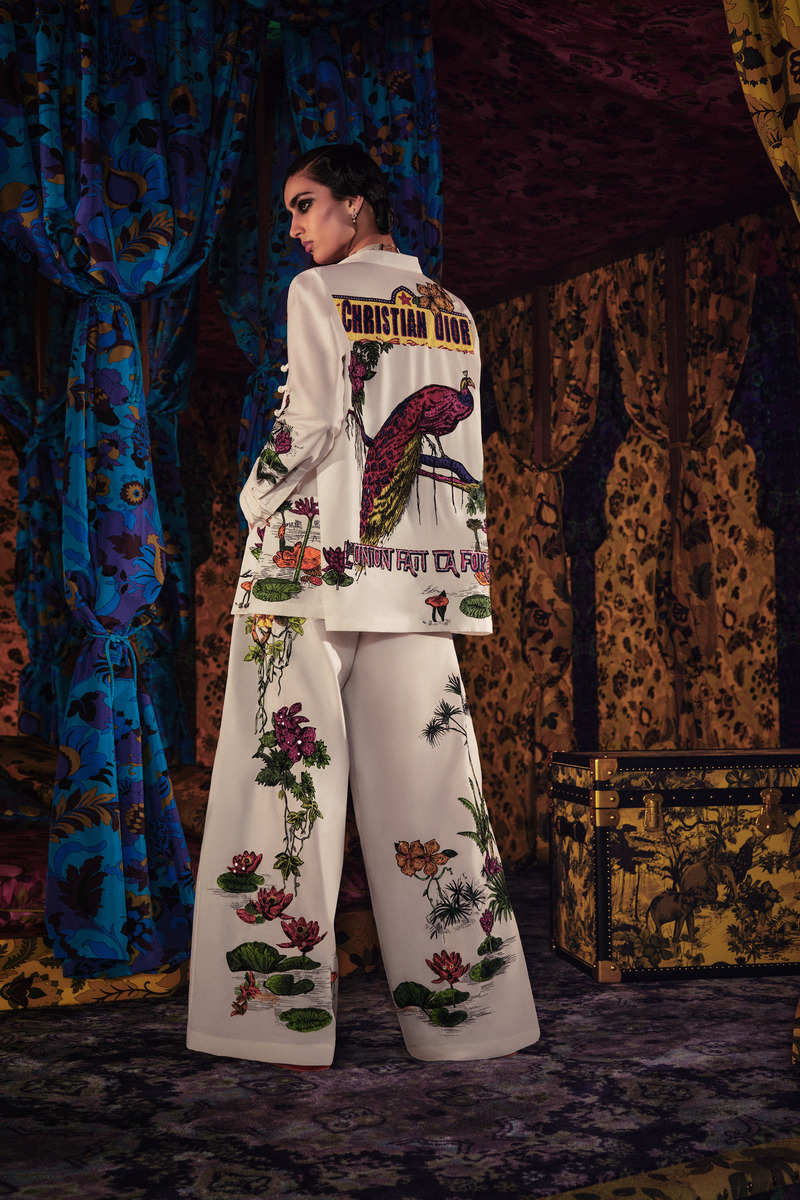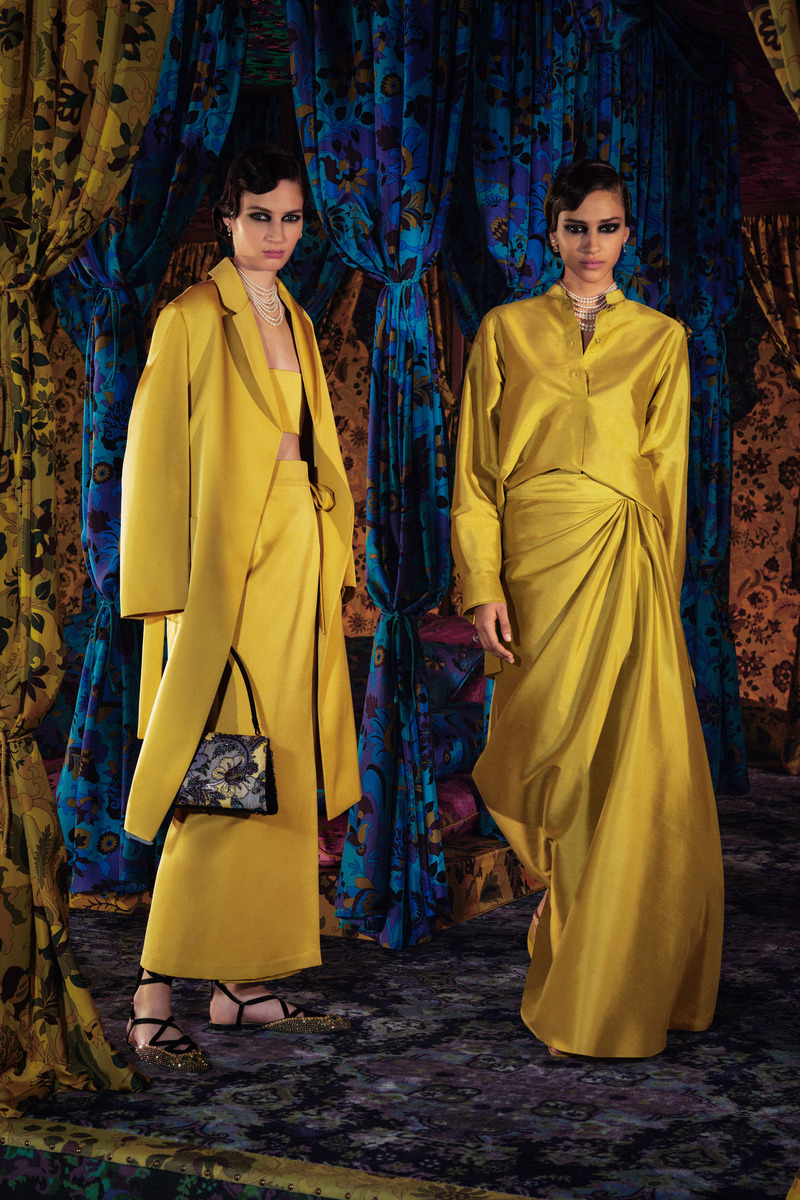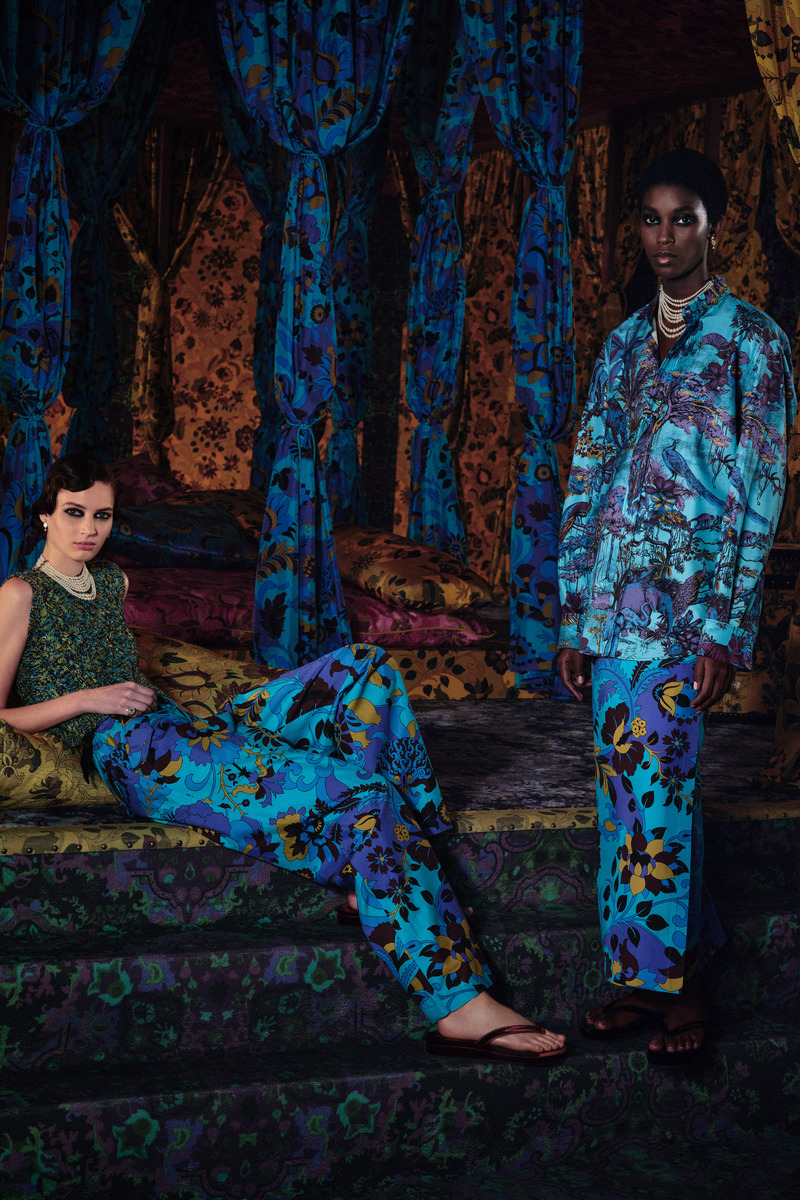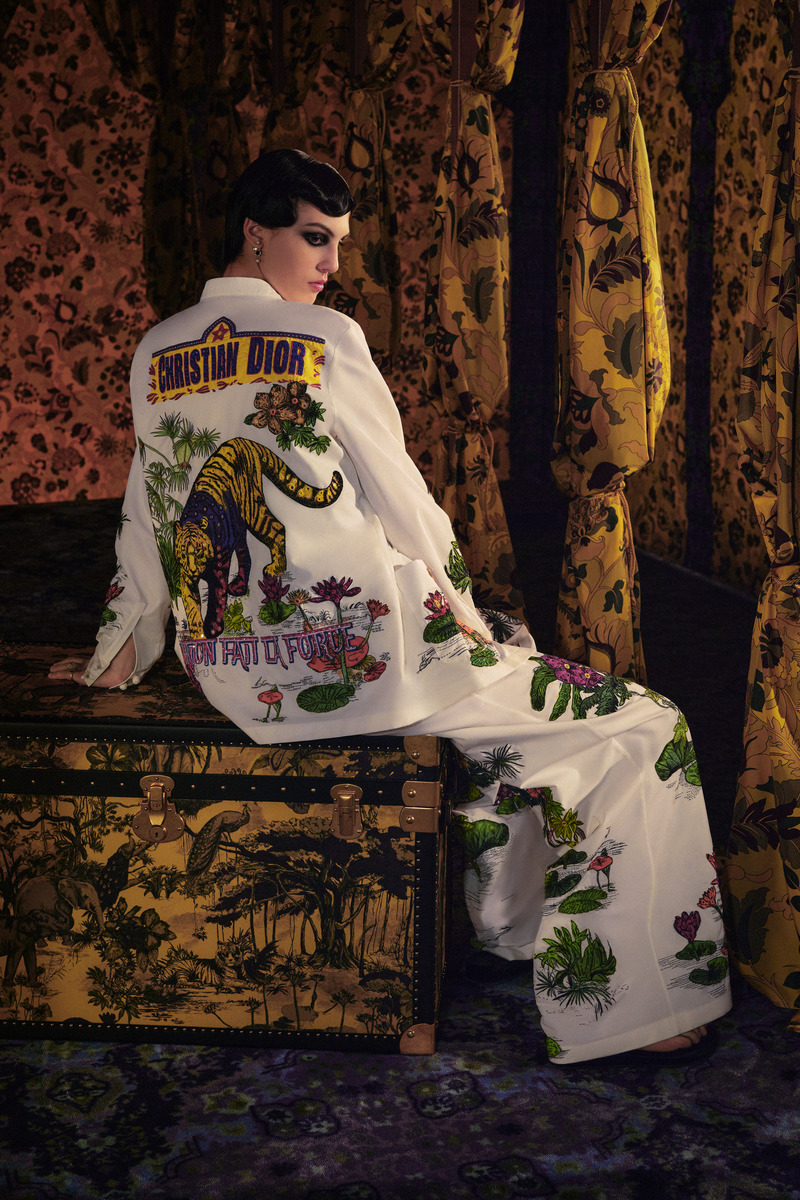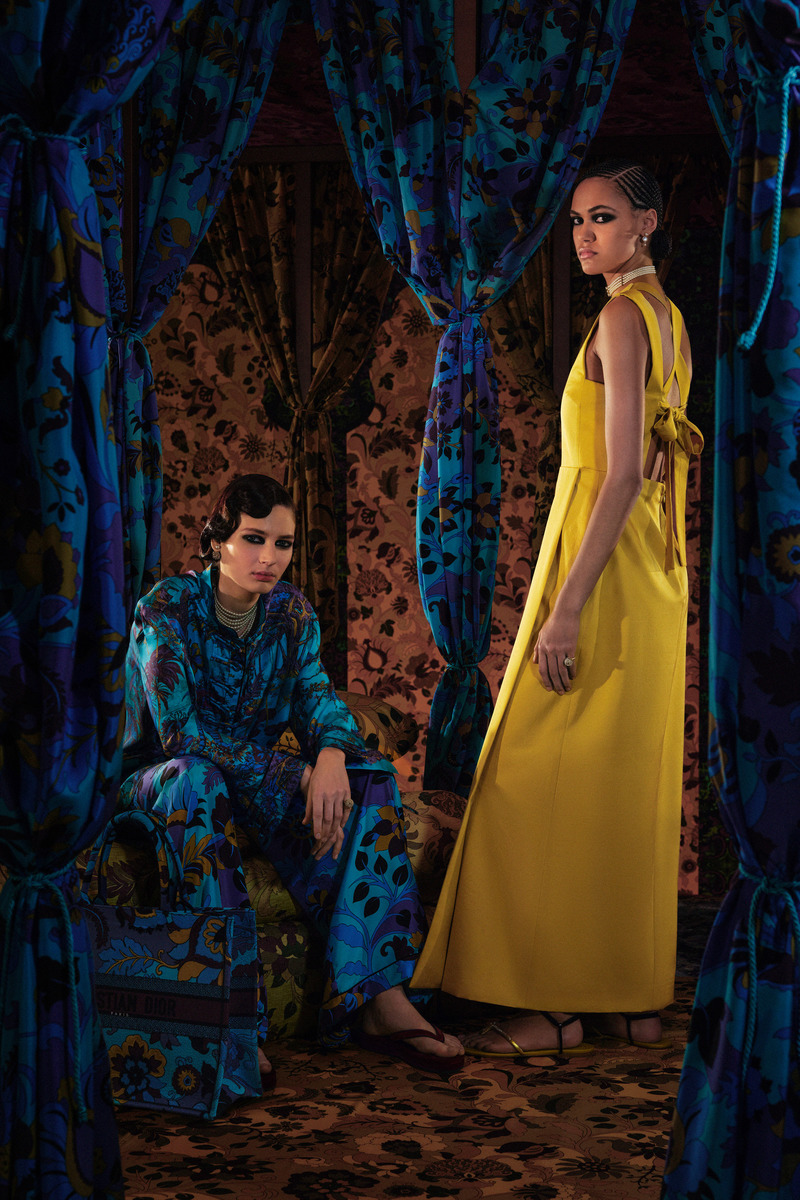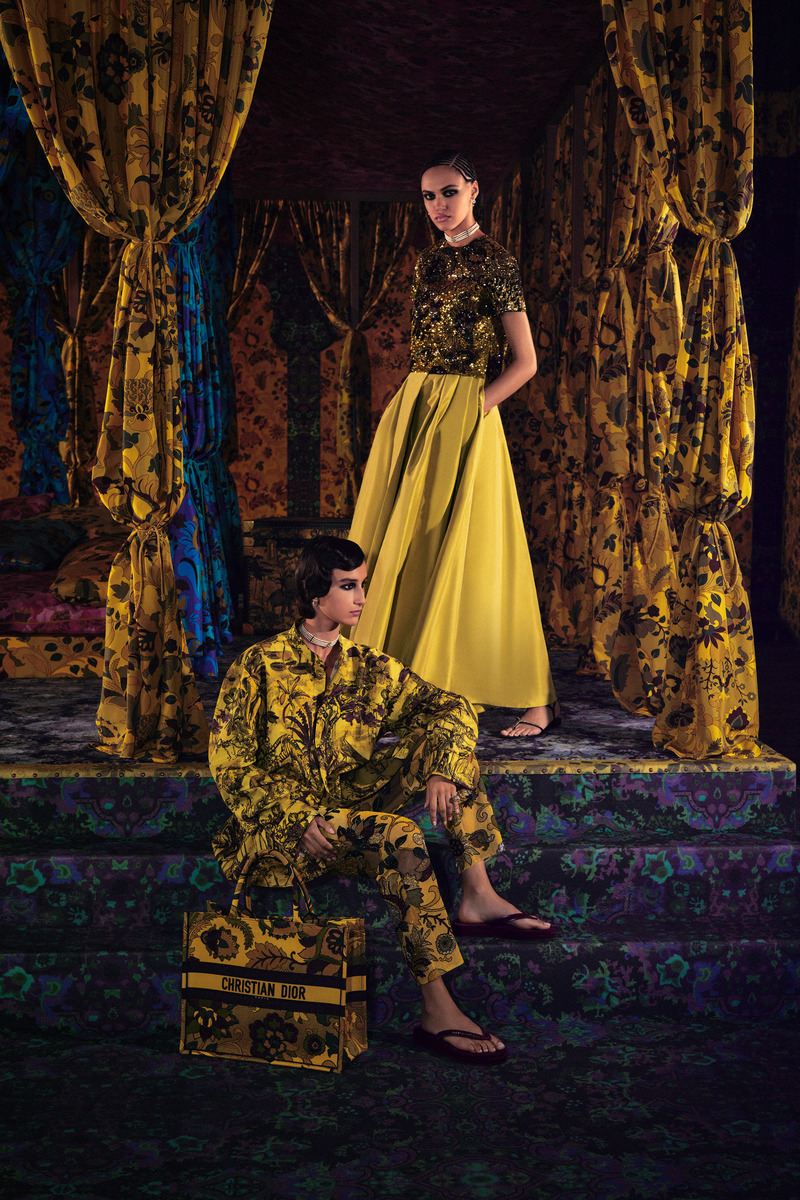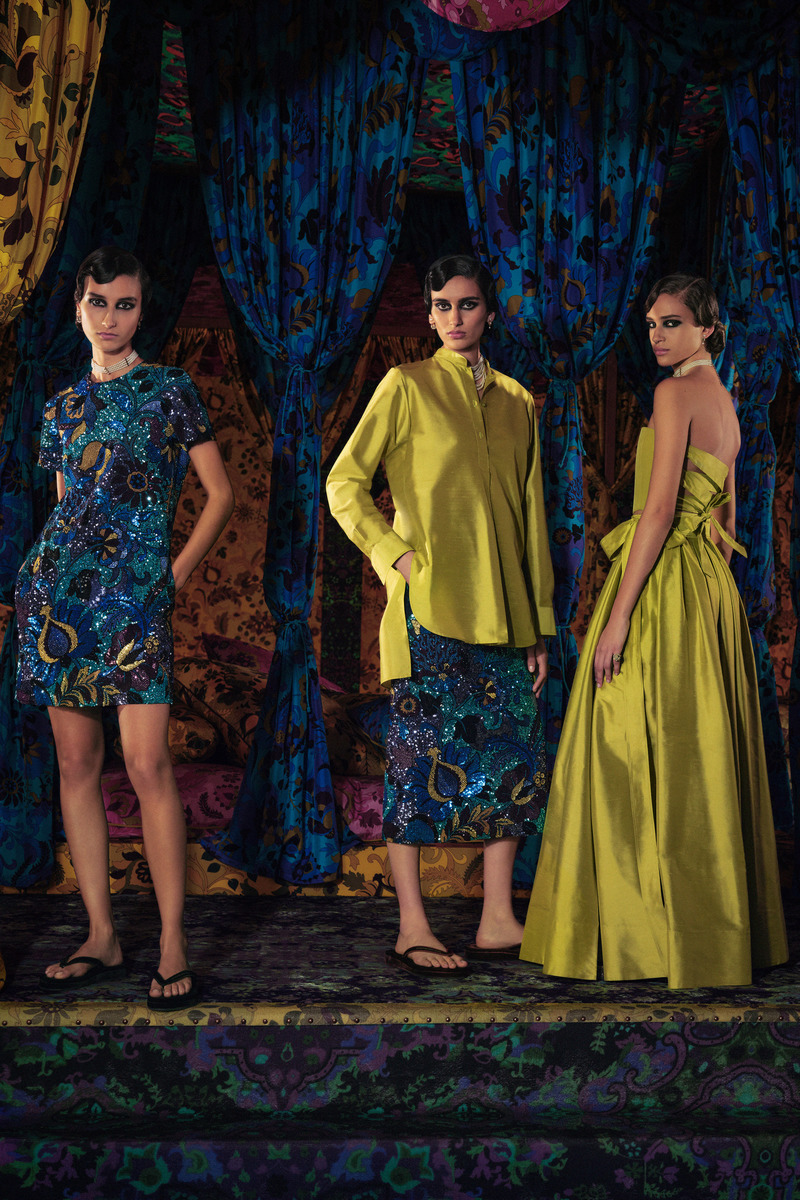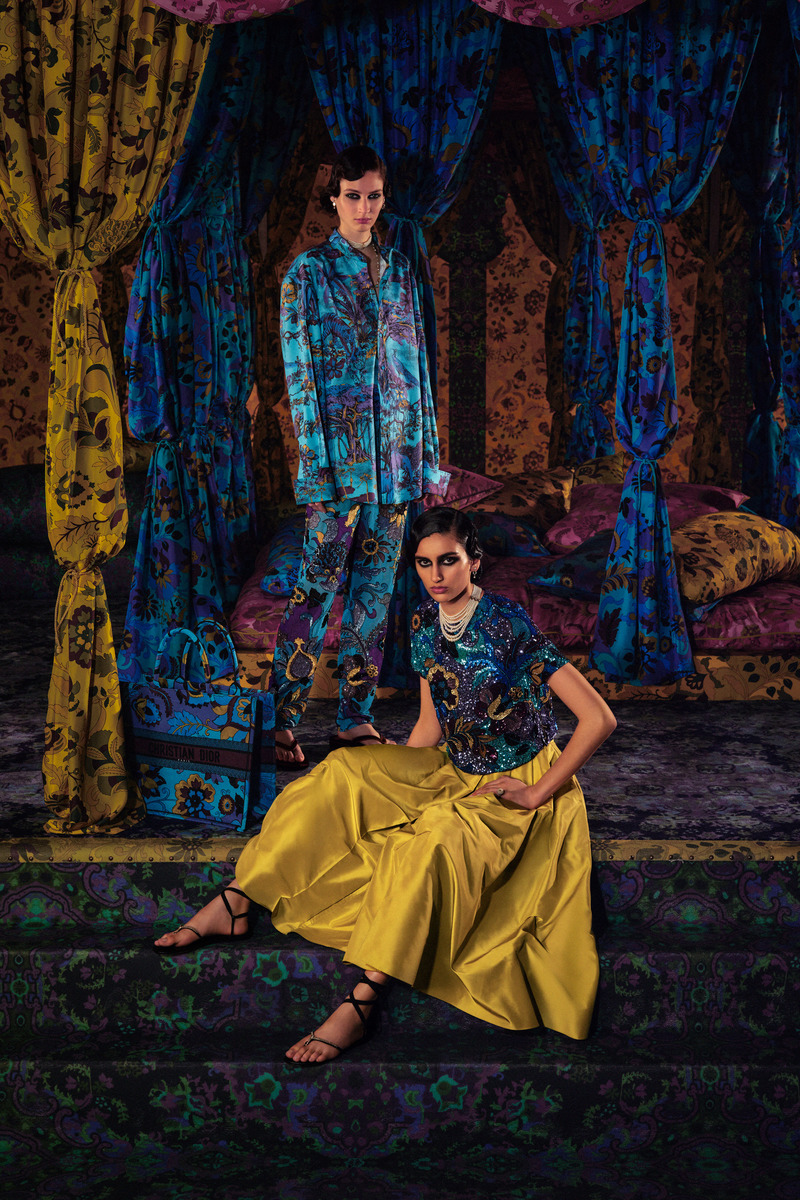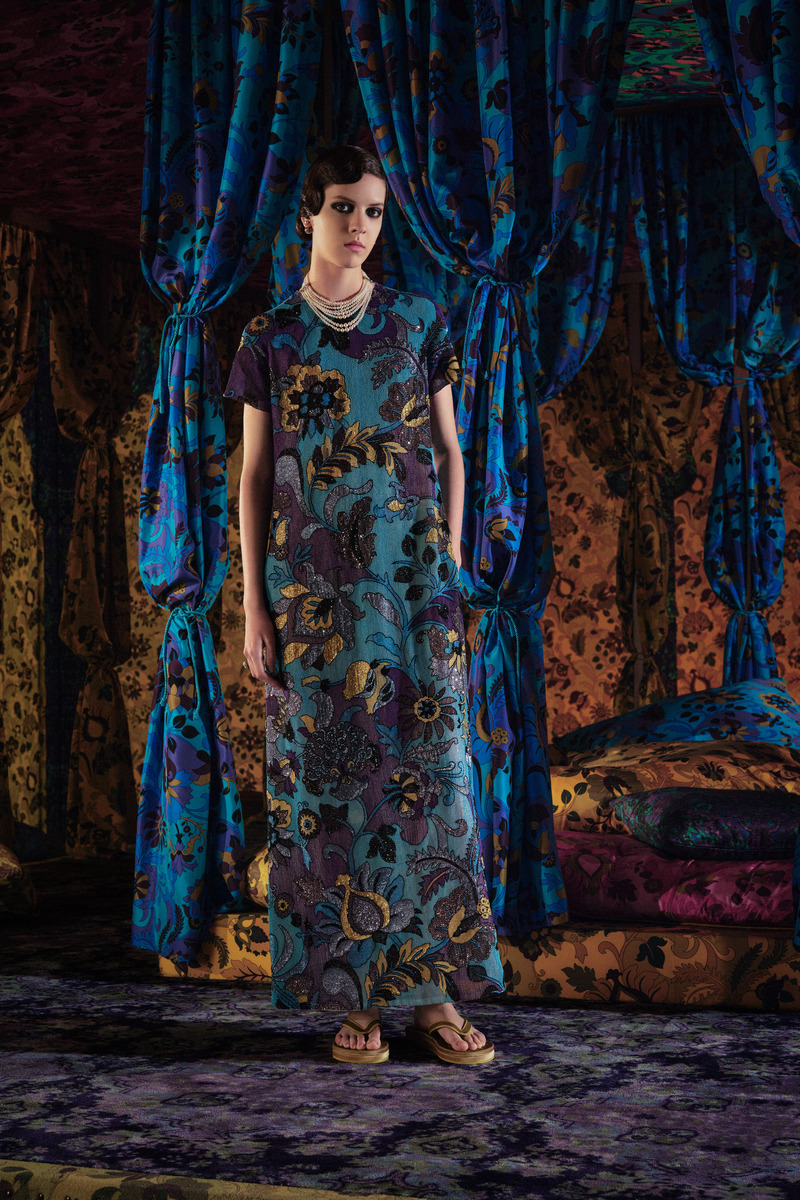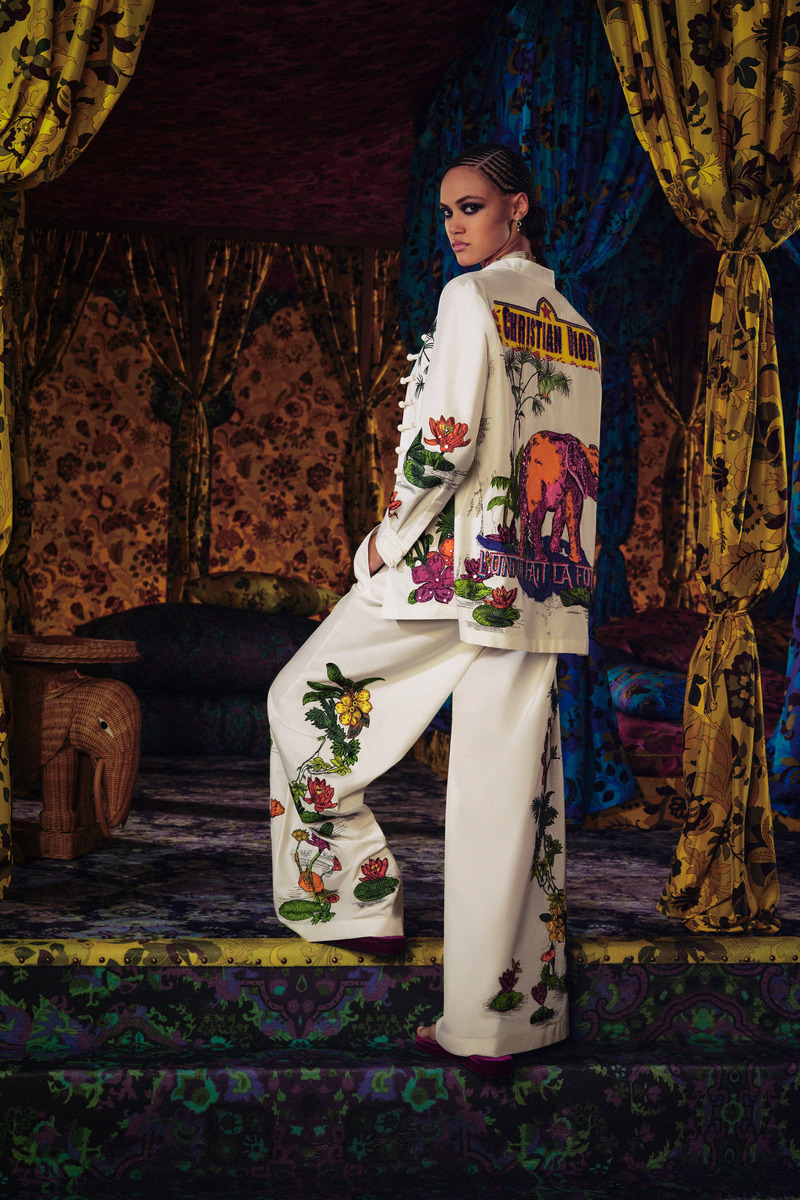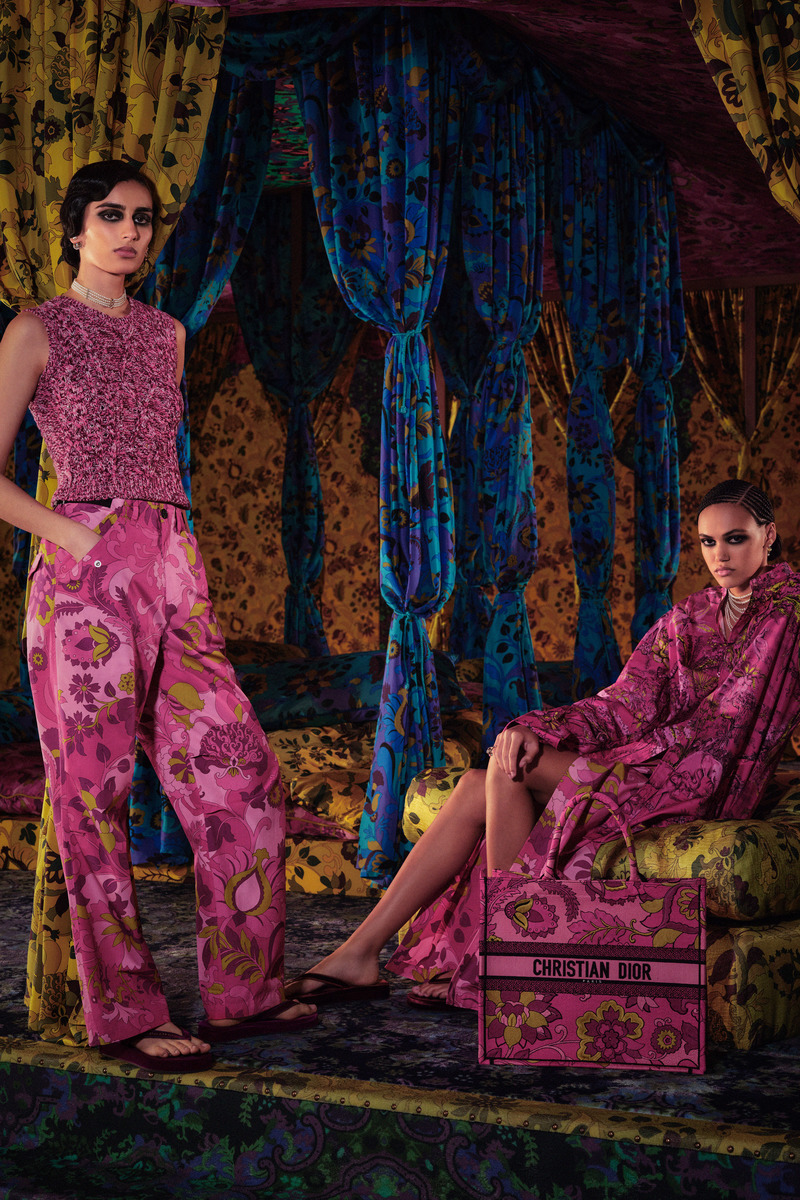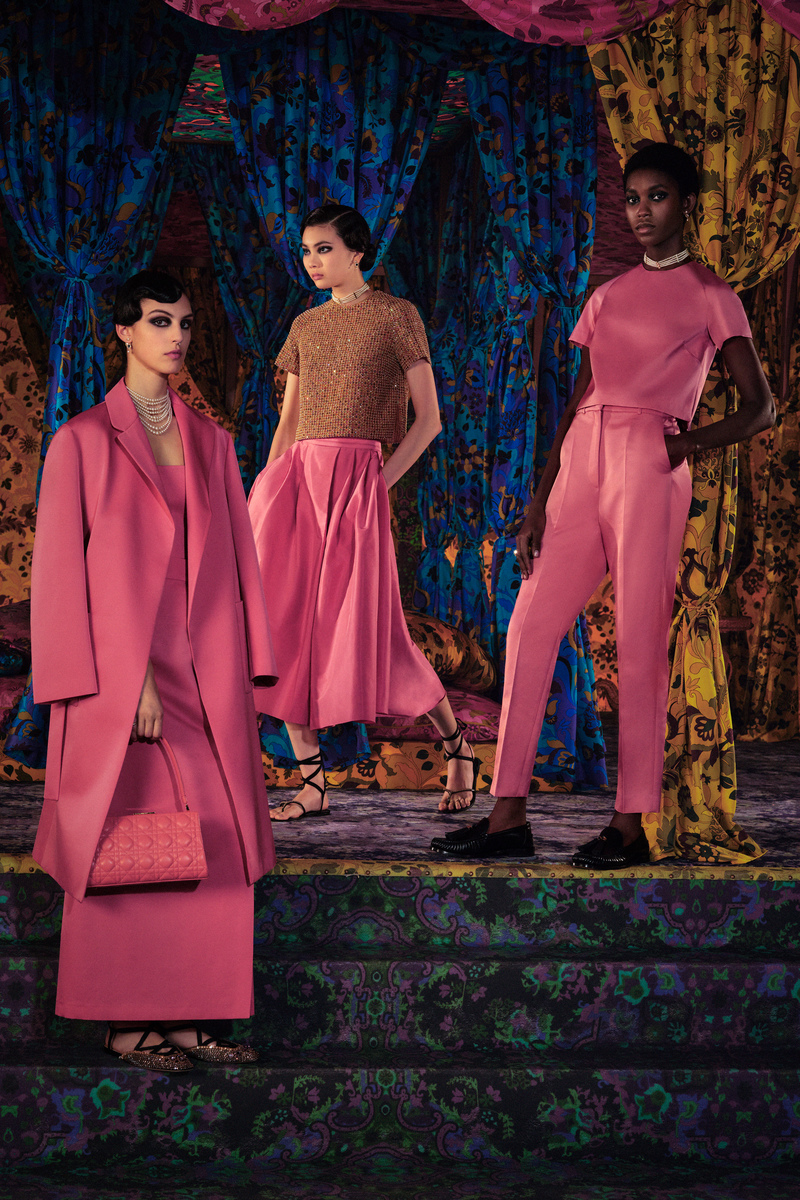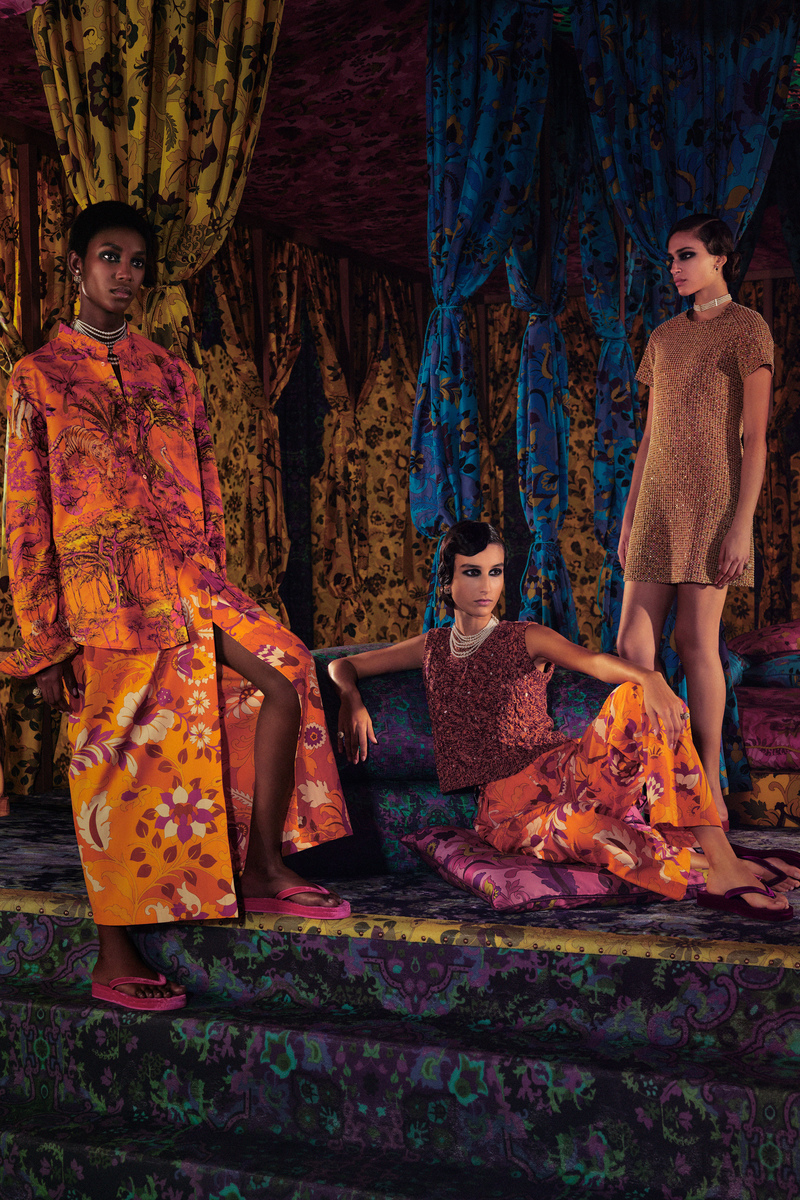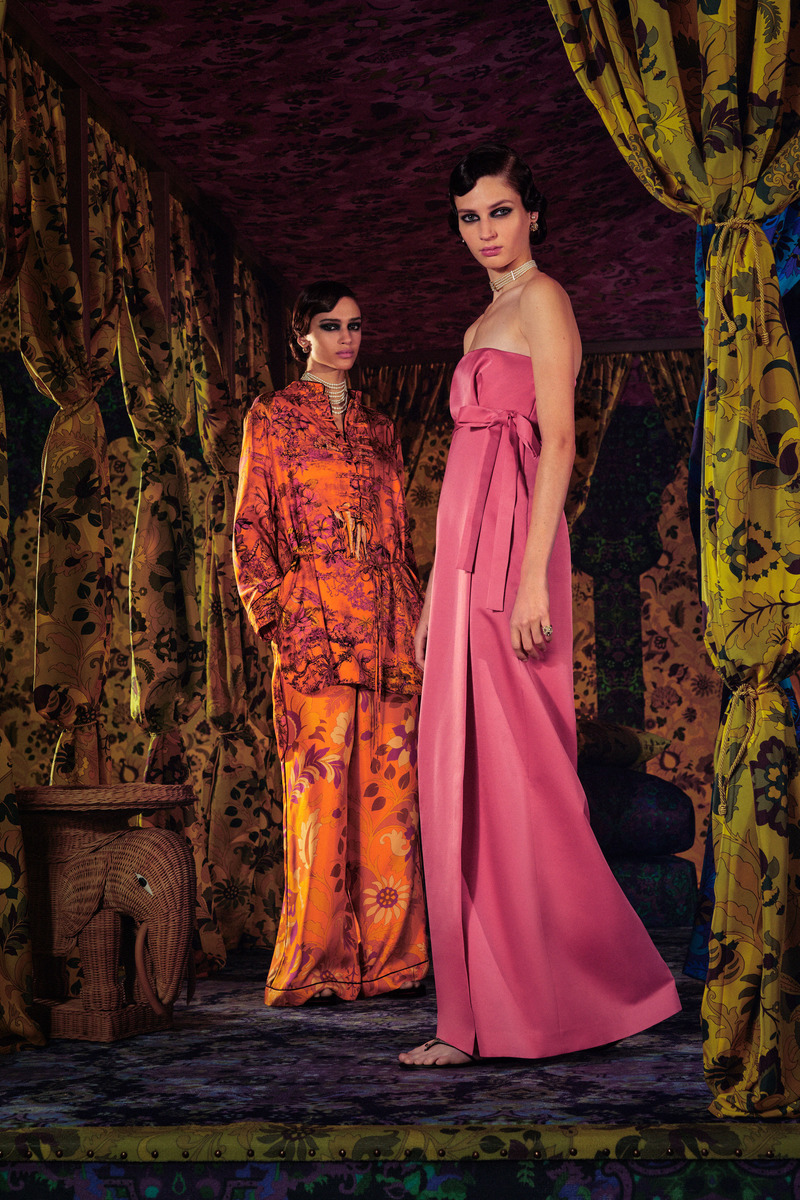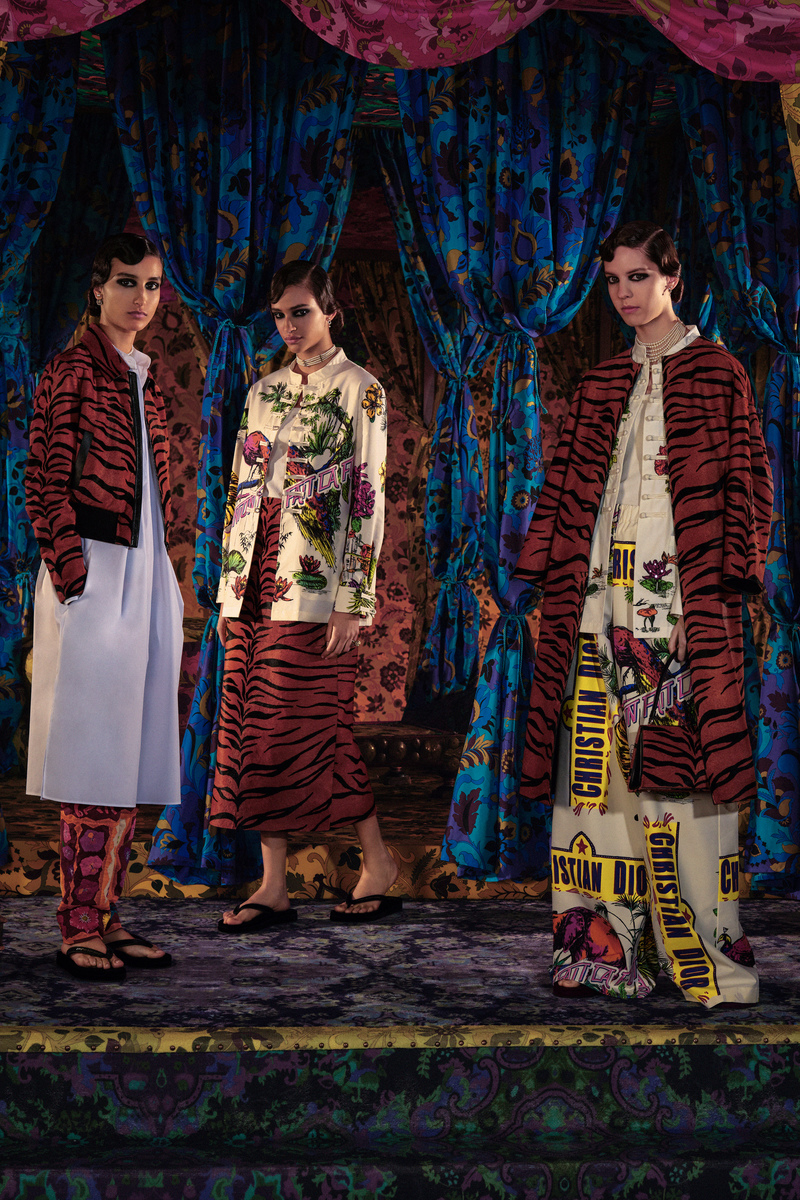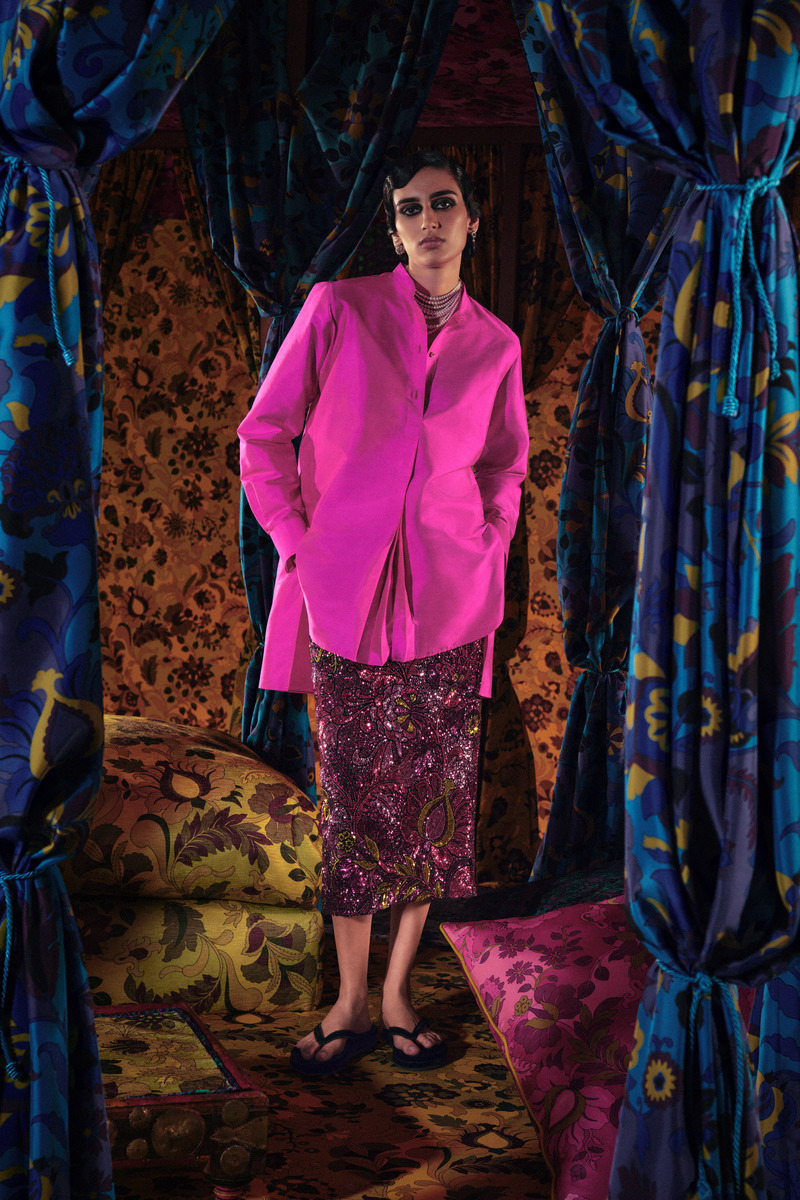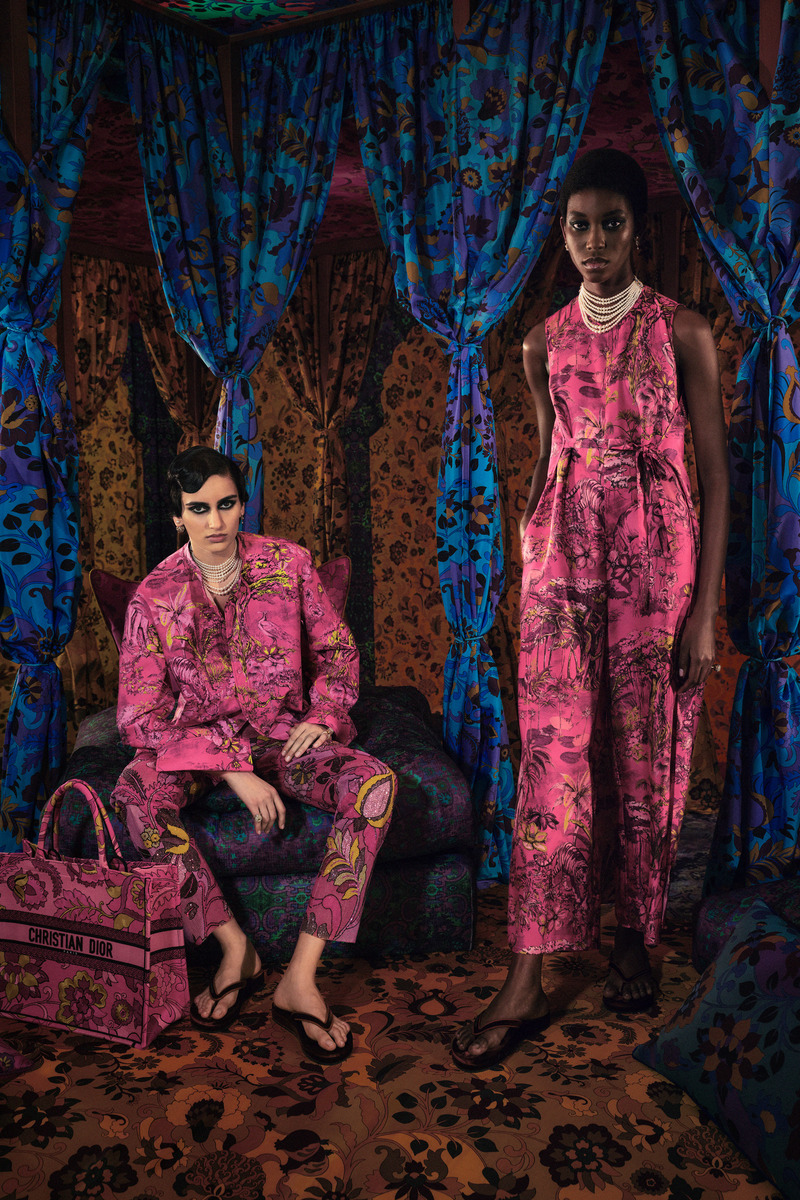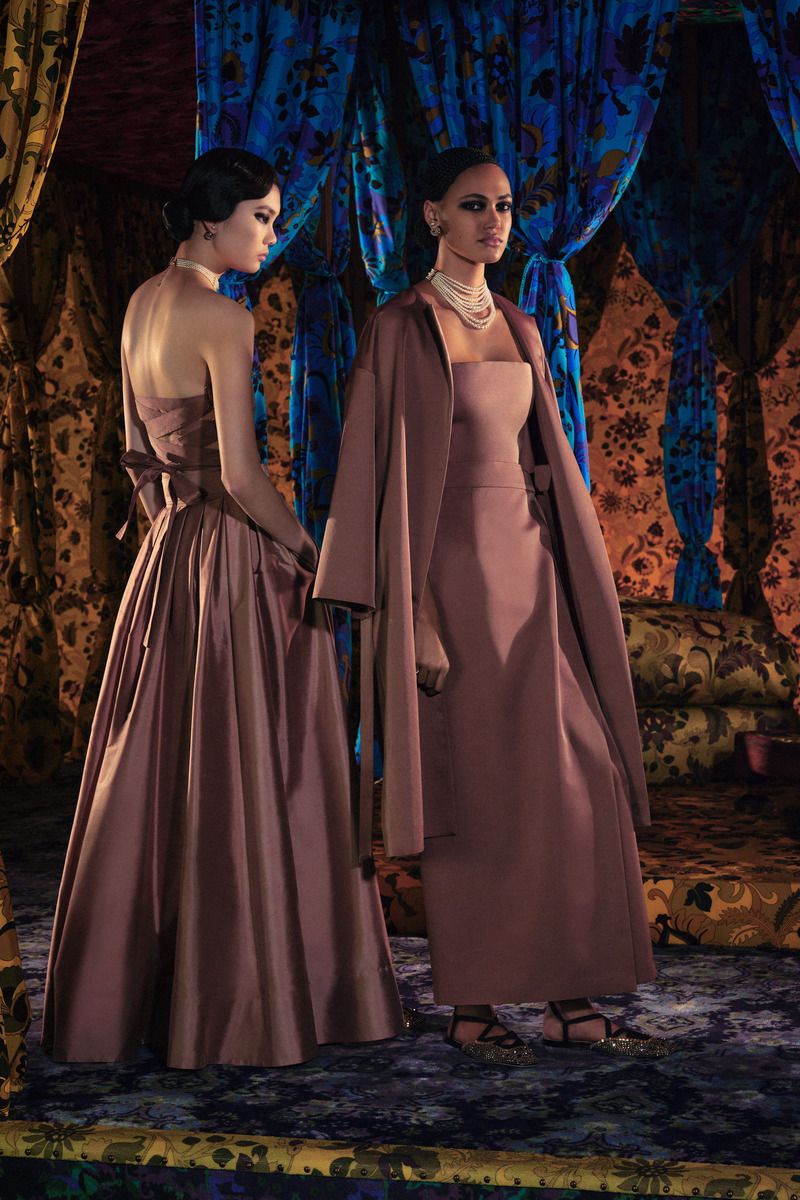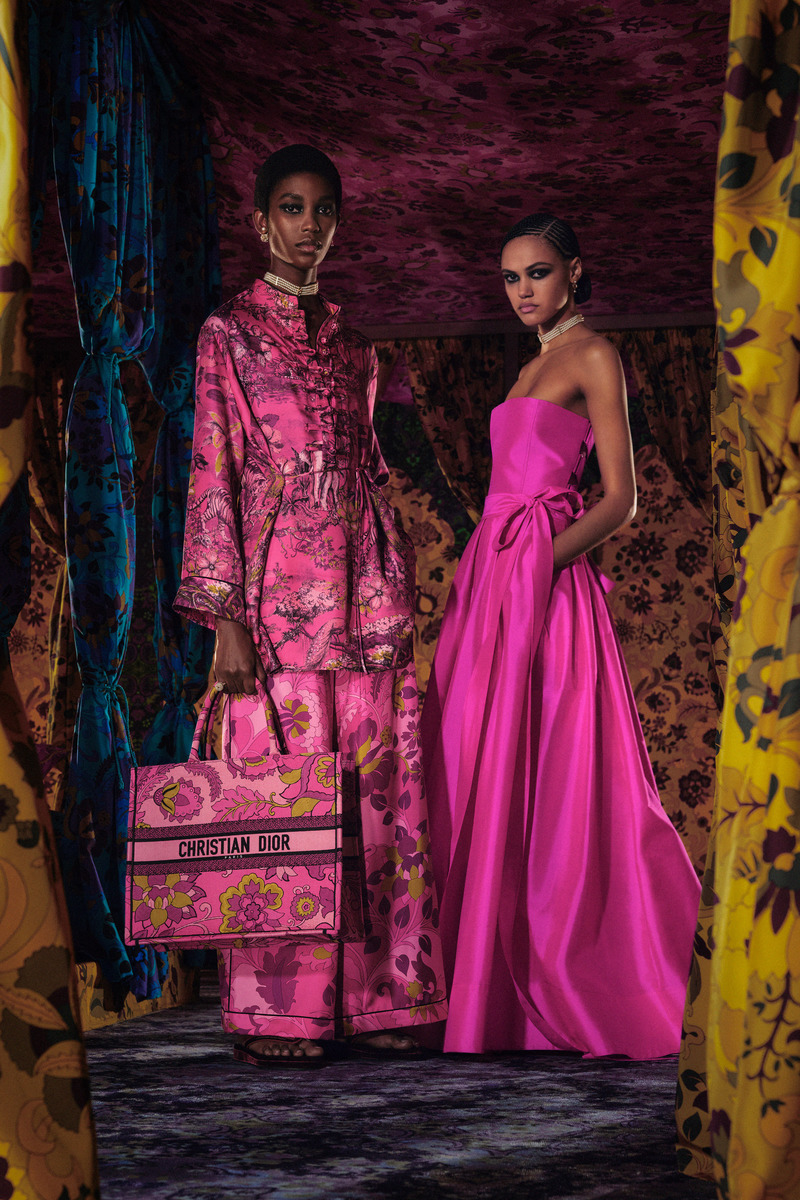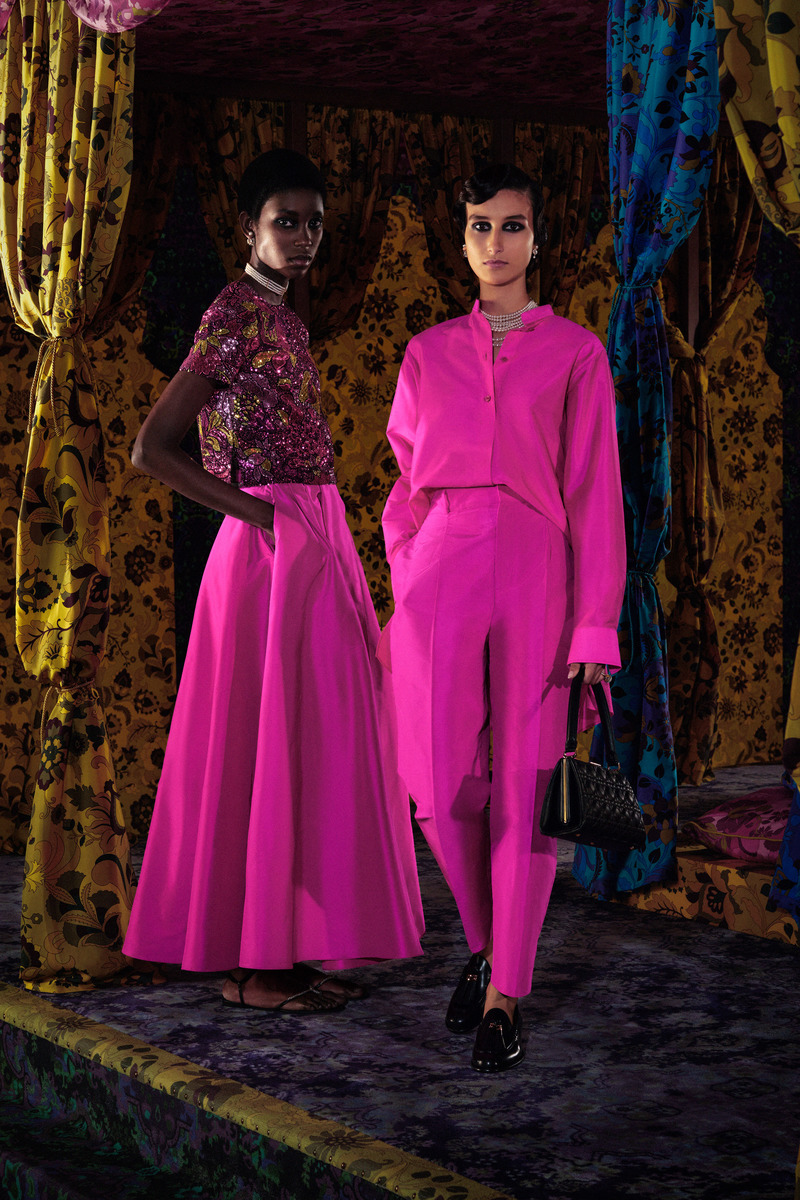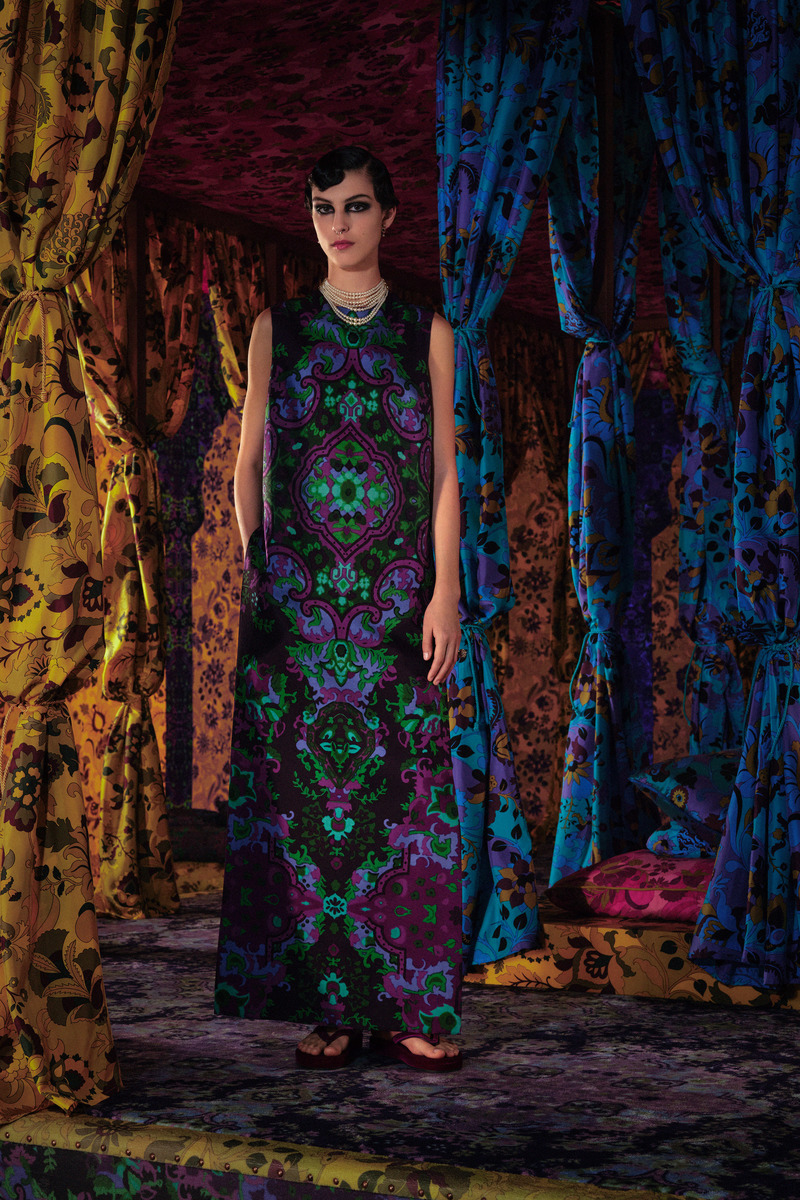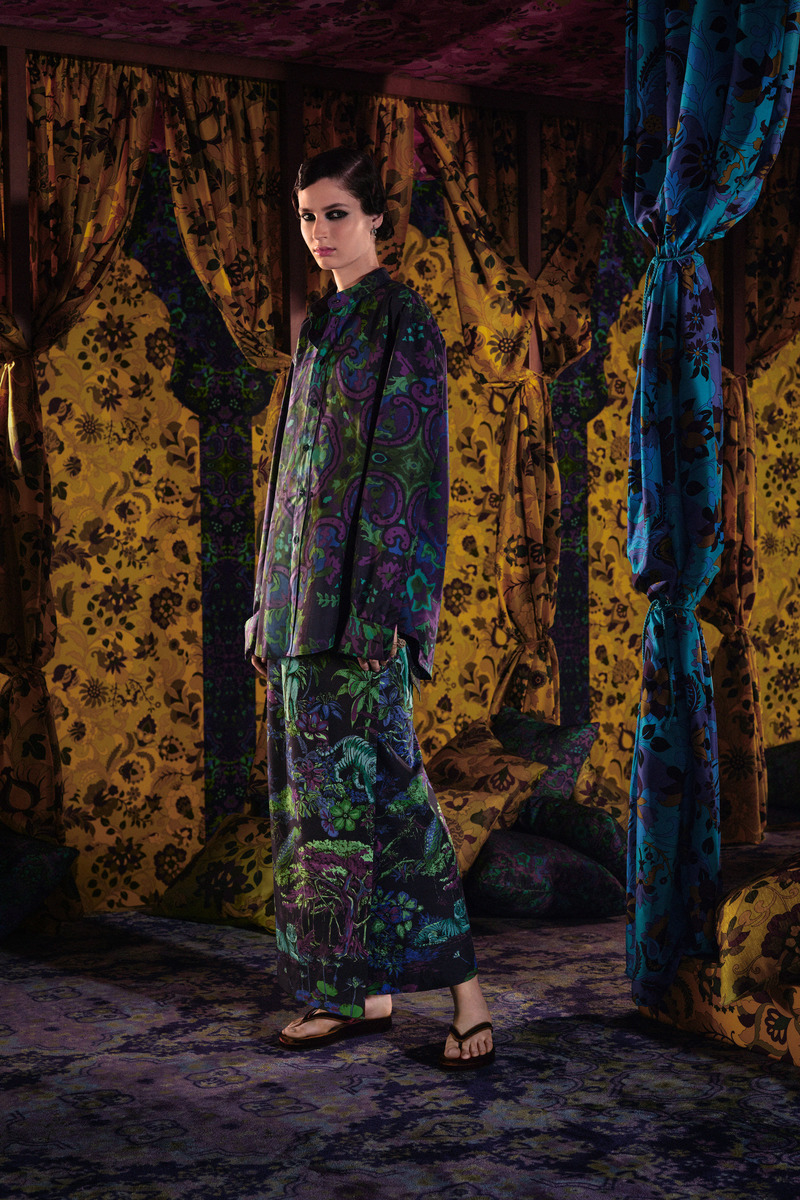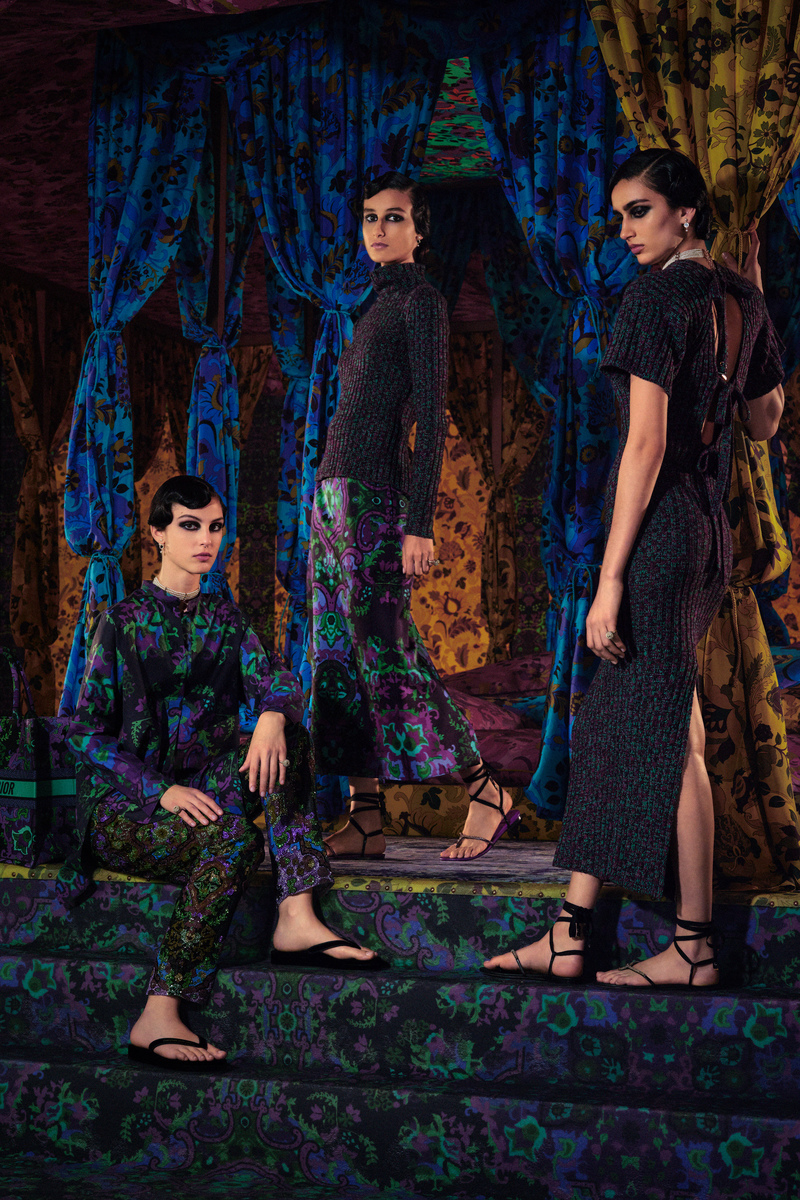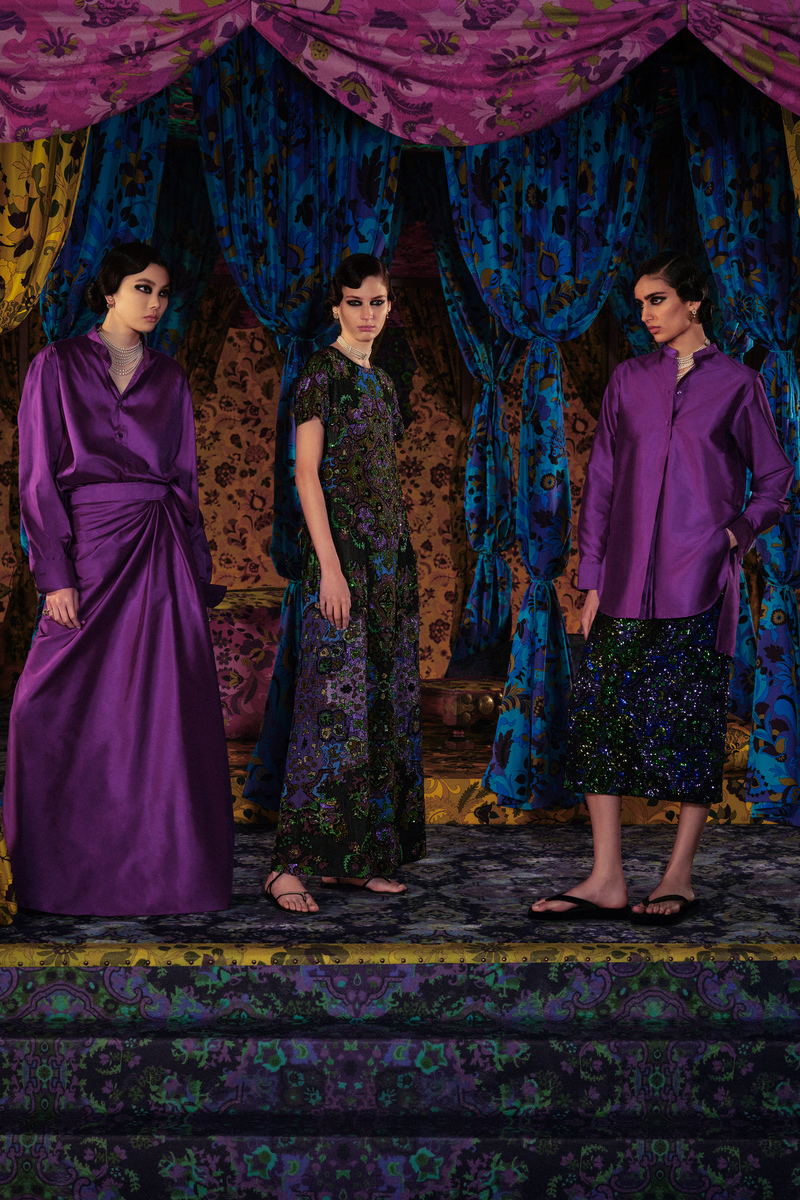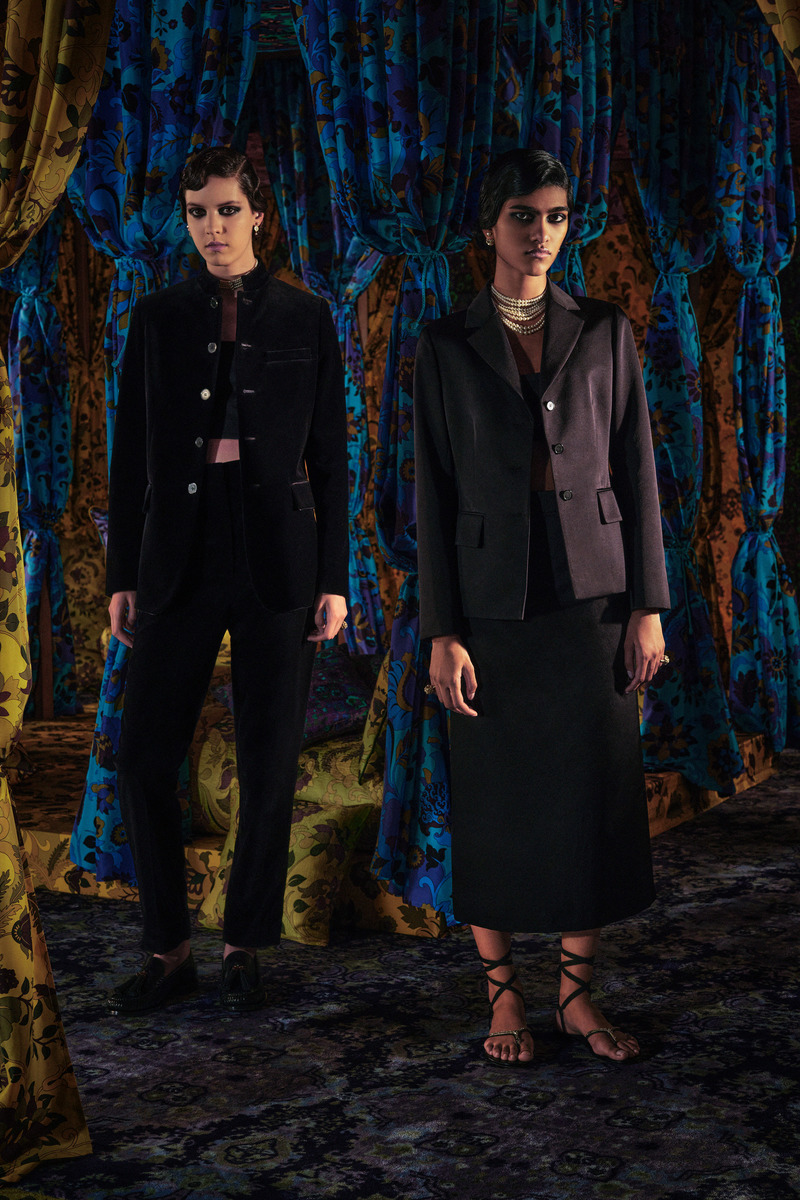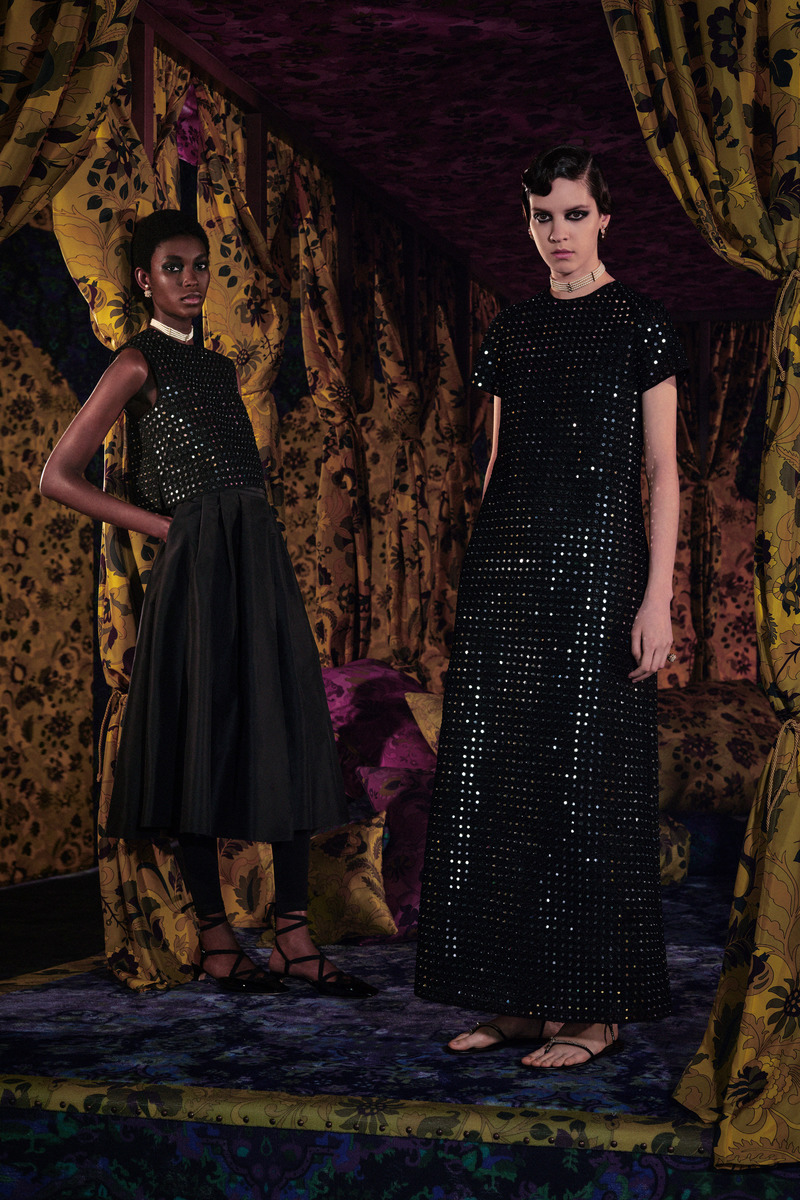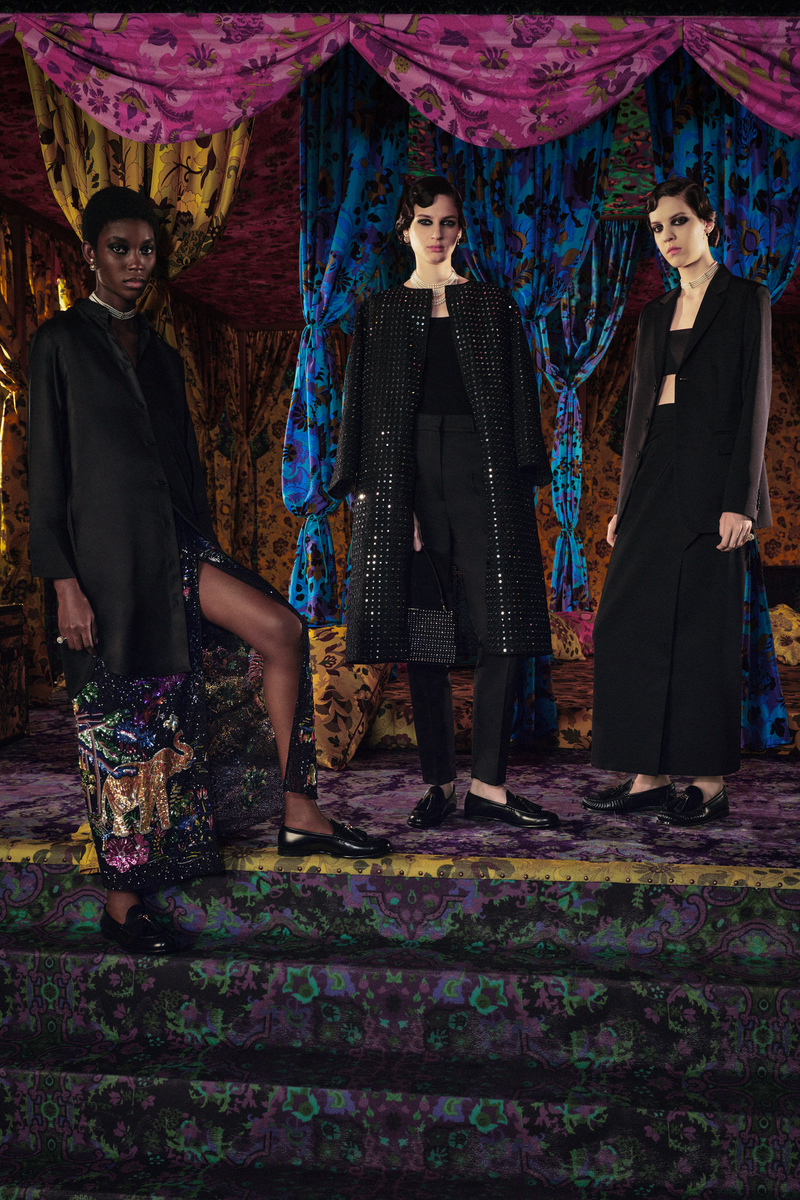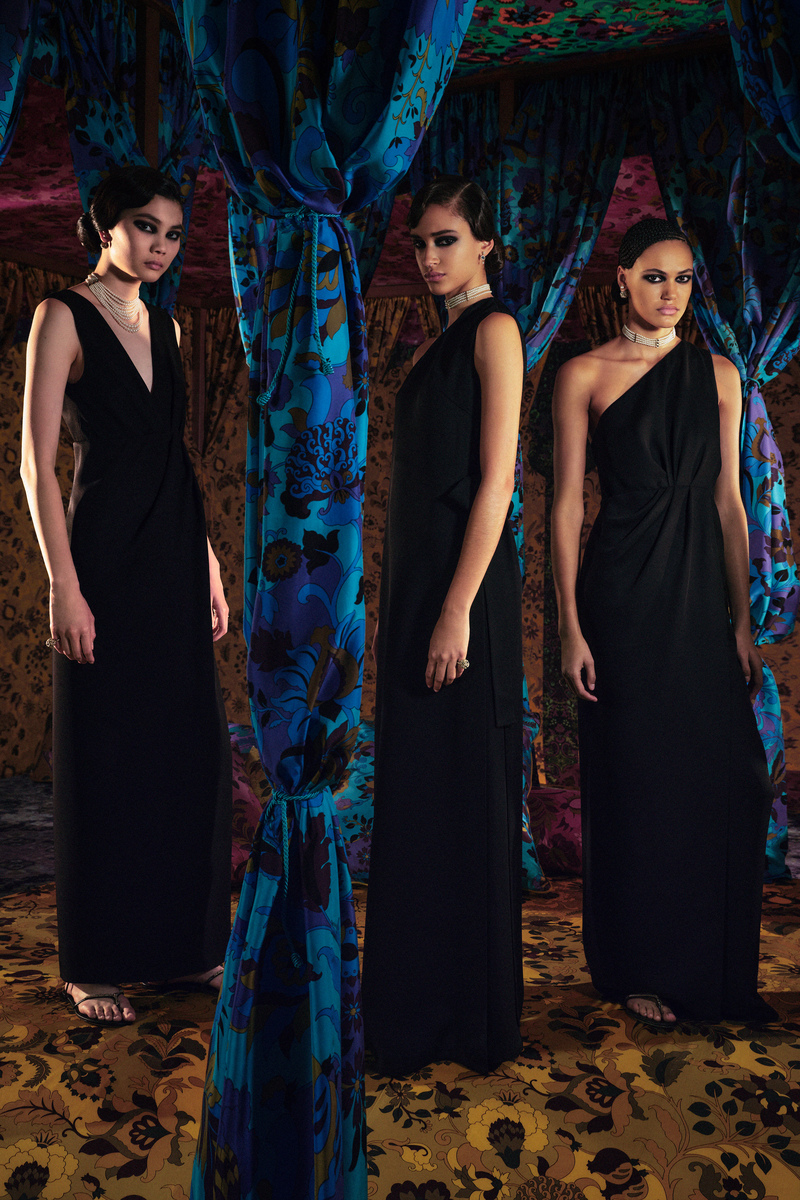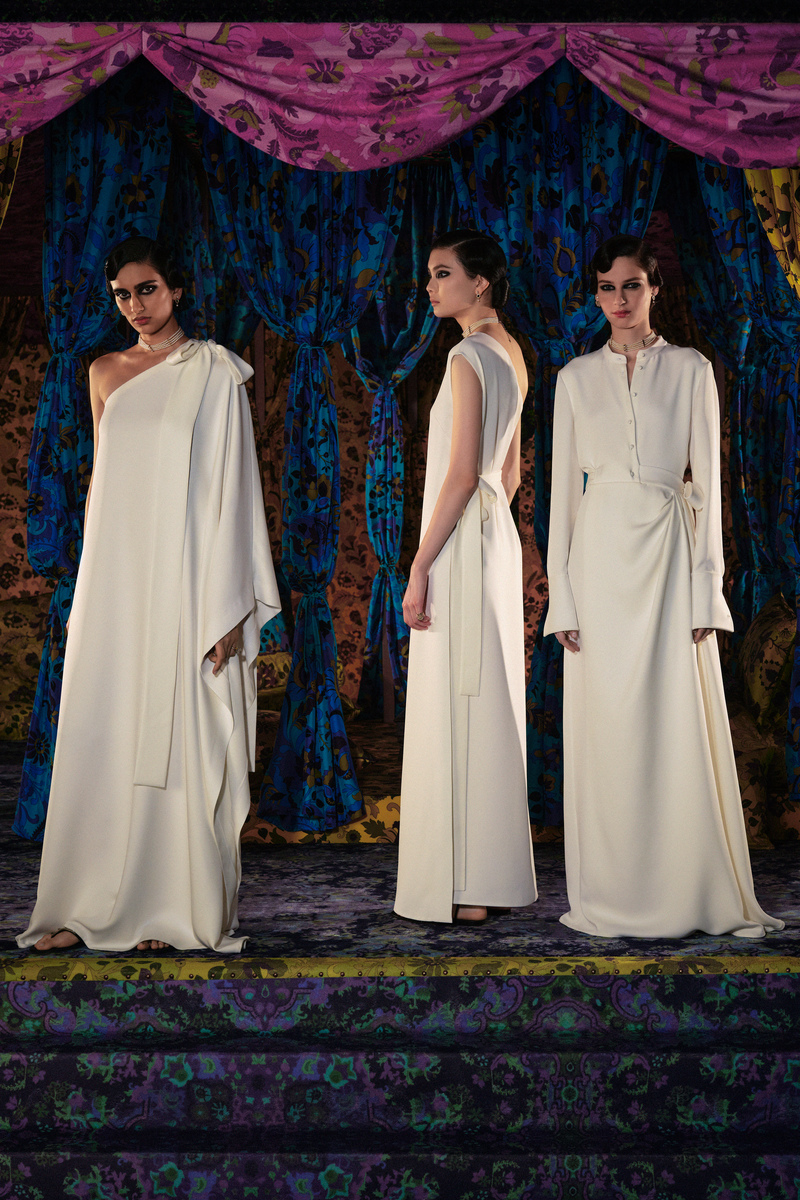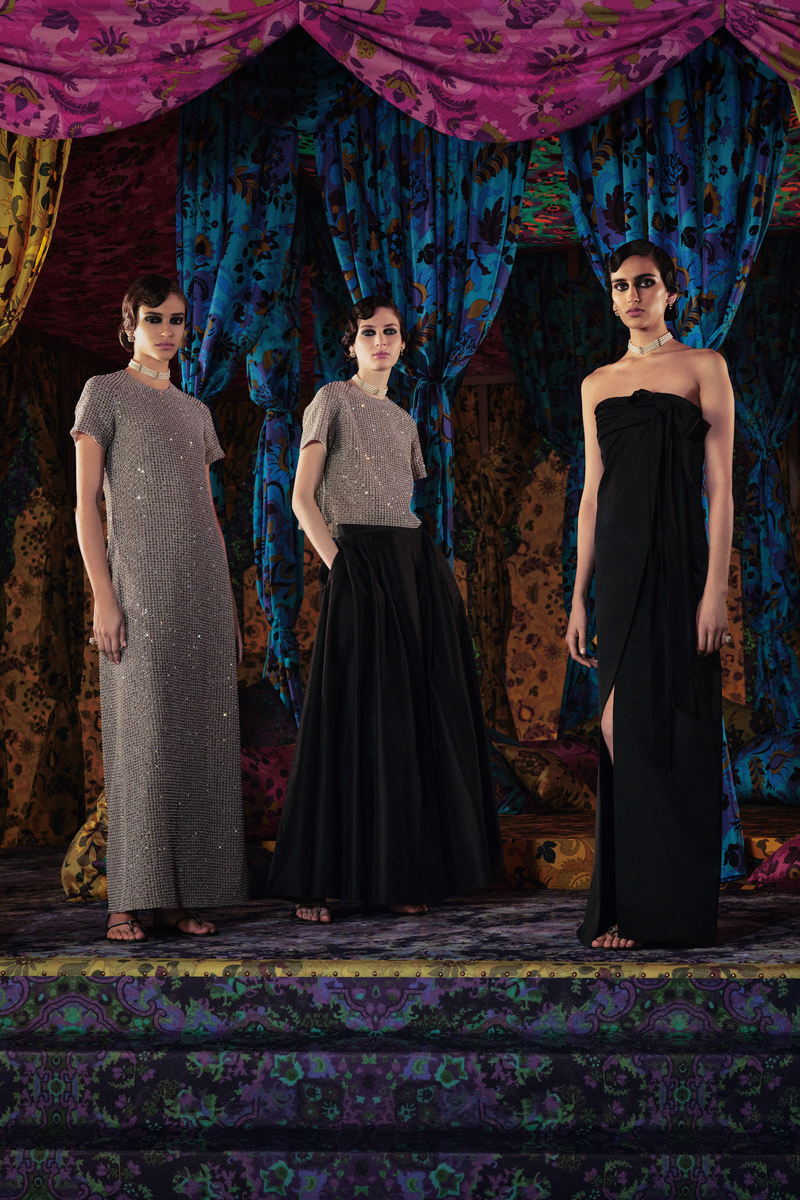 Dior Fall 23 Is A Love Letter To India's Culture
India through Dior's eyes.
Maria Grazia Chiuri communicates the visceral experience that bridges us with the wonders of another country's culture in the Dior Fall 23 collection.
Dior Fall 23 is an appreciation of the relationships that Maria has built with India and Karishma Swali, who runs operations in the Chanakya ateliers and directs the Chanakya School of Craft in Mumbai.
This collection not only serves to pay tribute to the beauty of Indian culture but still stands to stay true to the DNA of Christian Dior and Marc Bohan.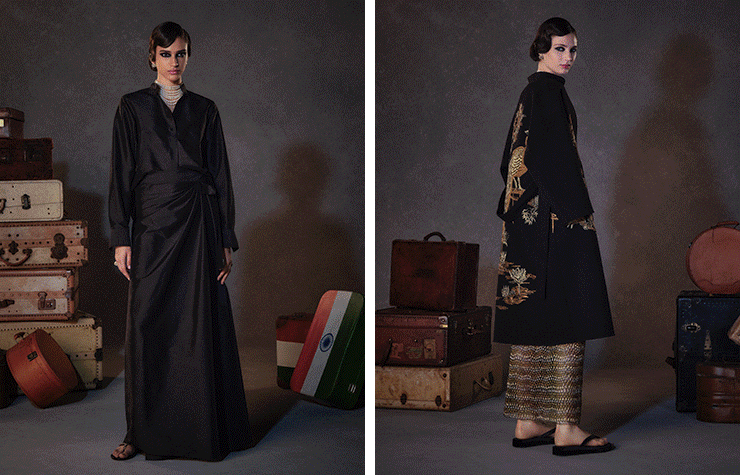 It takes us through a peregrination of classic silhouettes and flawless draping that keeps the presence of Christian Dior and the rest of his legacy's influences intact.
It starts with a whisper of silent black, white and nude RTW pieces that are minimal but still encapsulate the influence of Indian heritage with traditional cuts and straight skirts inspired by the sari.
If you scan this collection, you'll also notice this story told through evening coats, pants, jackets, boleros, and brassieres. All gradually translated into more vibrant hues of yellow, green, pink, and purple somewhere in the middle and introduced in crisp and luxurious silks as a tribute to Marc Bohan himself.
To bring more life into Dior Fall 23, India is represented beautifully in Dior's toile de Jouy, with elements of its scenery naturally re-illustrating the print to fit the purpose perfectly in the form of effortless pajamas, shirts, dresses, and bags. The illustration pieces are also styled with some matching theme jungle-striped casual wear.
On a final note, no celebration is complete without some sparkle, and that's where the inclusion of sequins comes in—turning on the electricity with colorway floral patterns to bring more energy to minimal shapes.
Up Next, AMBUSH x Levi's Part 2 Is Coming