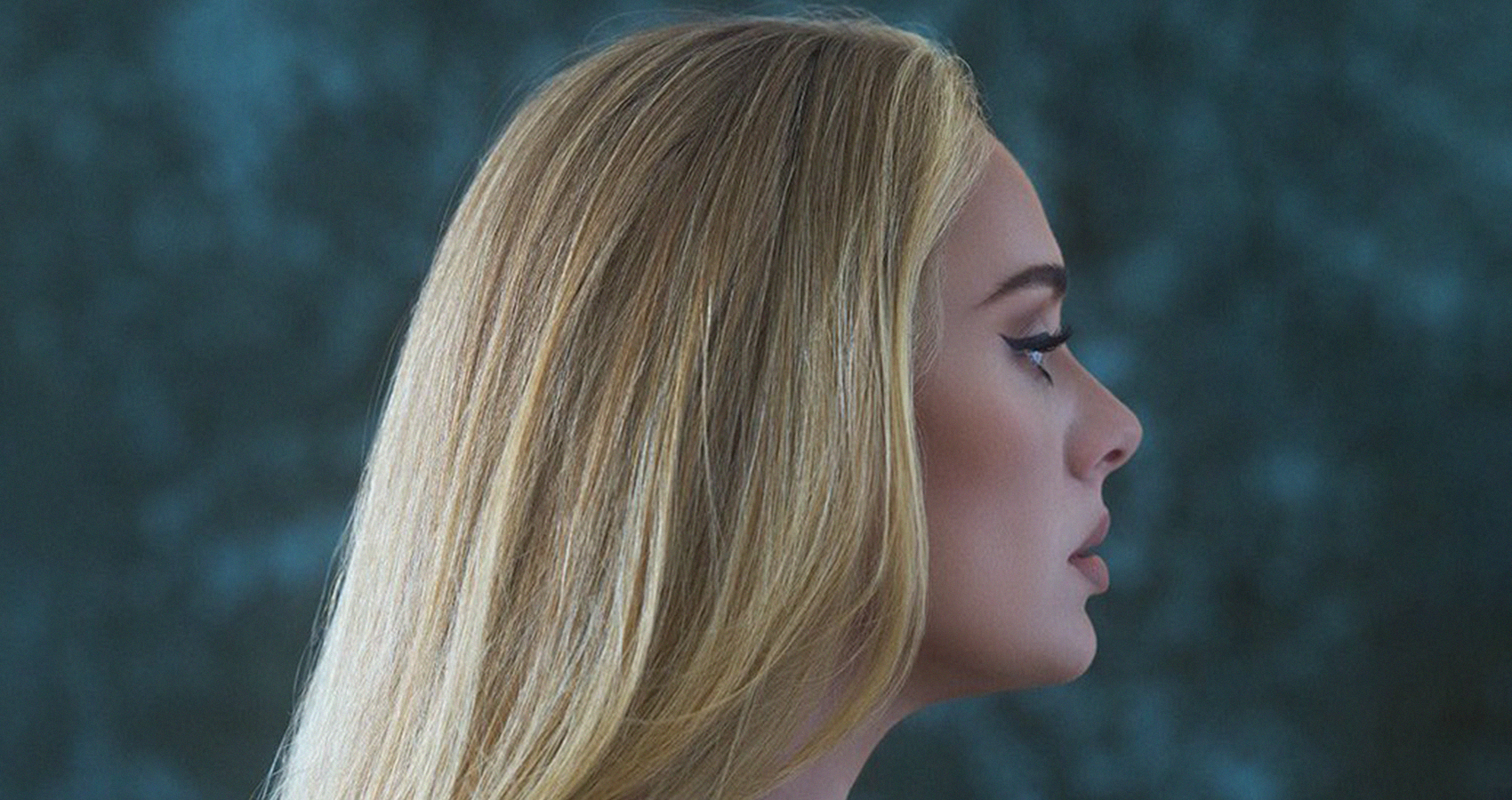 Adele Requests That Spotify Removes Default "Shuffle" Option For Albums
The singer has emphasized the significance of "track listing" – claiming that it's intended to "tell a story".
Over the weekend, many of us tuned into the premiere of Adele's special, one-off concert, titled "An Audience With Adele" – airing on ITV. Filmed earlier this month, at the London Palladium, the highly anticipated event united fans and A-listers alike, as they bore witness to Adele's outstanding comeback.

Six years after the release of her last album, "25" – Adele has once again taken the music industry by storm, with the first single of her latest album, "Easy on Me", becoming the most streamed song in one day on Spotify – following its release on the 15th of October.

The singer is known for her soulful tone and heart-wrenching lyrics, which resonate with listeners worldwide. So, it's no surprise that following the debut of her latest album, "30" – Adele has stressed the importance of musical artistry. In a tweet posted on Saturday, the 33-year-old claimed that music is an "art" and "should be listened to as the artist intended".
This was the only request I had in our ever changing industry! We don't create albums with so much care and thought into our track listing for no reason. Our art tells a story and our stories should be listened to as we intended. Thank you Spotify for listening 🍷♥️ https://t.co/XWlykhqxAy

— Adele (@Adele) November 21, 2021
Tackling the issue directly with Spotify, the Grammy-award-winner requested that the "shuffle" button be removed from album pages on the streaming service. While the option to listen to songs in a random order will still be available to users – it will no longer act as the default.

A representative for the app spoke out on Sunday, stating that: "as always, we will continue to iterate our products and features to create the best experiences for both artists and their fans". Following Adele's request, the "play" option will now serve as the new default button for all albums. This new, premium feature will honor the artist's intentions, while deepening the listening experience for users.

It's safe to say that Adele is delighted with the response from app bosses – exclaiming that, "this was the only request I had in our ever-changing industry – Thank you Spotify for listening".

Indeed, since online platforms such as Spotify and Apple Music have become mainstream services for music lovers – the need for physical albums has rapidly decreased amongst consumers. The immediate, online release of "30", marked a distinct change from the preceding one, "25", which could only be physically bought or downloaded. It was only made available on music streaming sites a year later after its initial release.
As the industry continues to evolve into more and more digitized formats, Adele's recent request has sparked a shift in the way that we think about music. She reminds us of the emotional impact behind the art form, and the individual craft that goes into creating it.
In case you missed it, Britney Spears Is Finally Free!