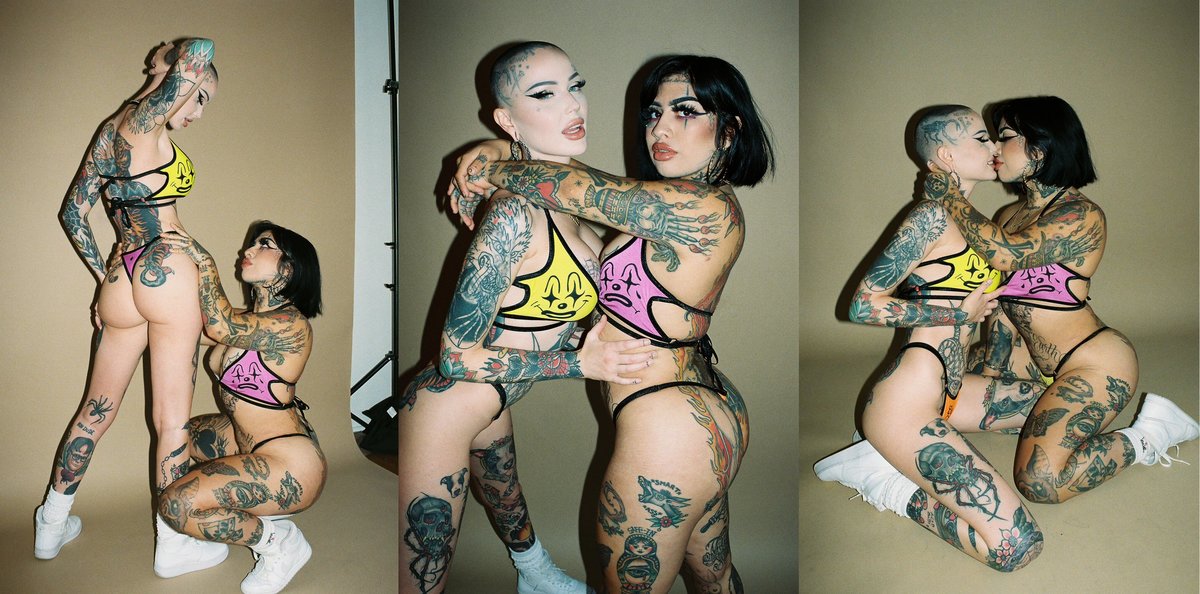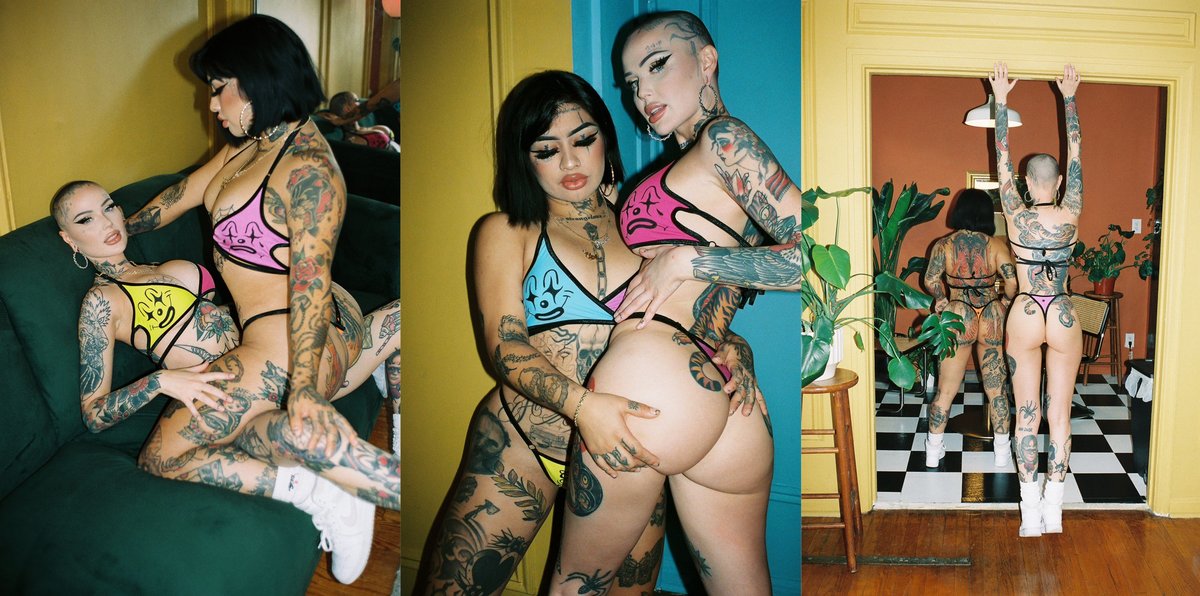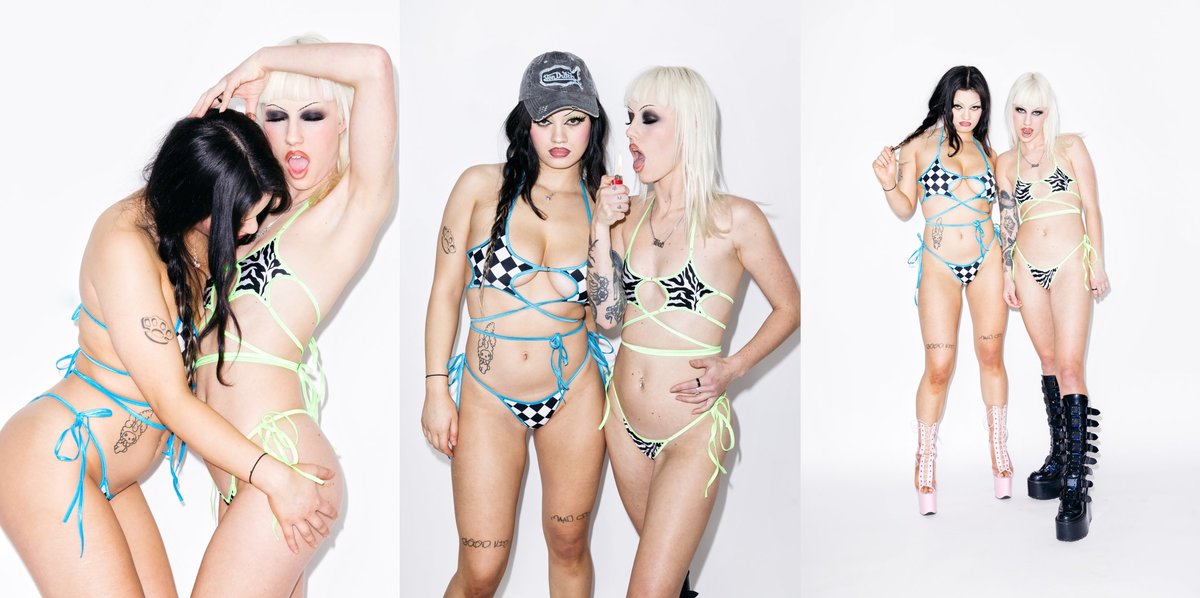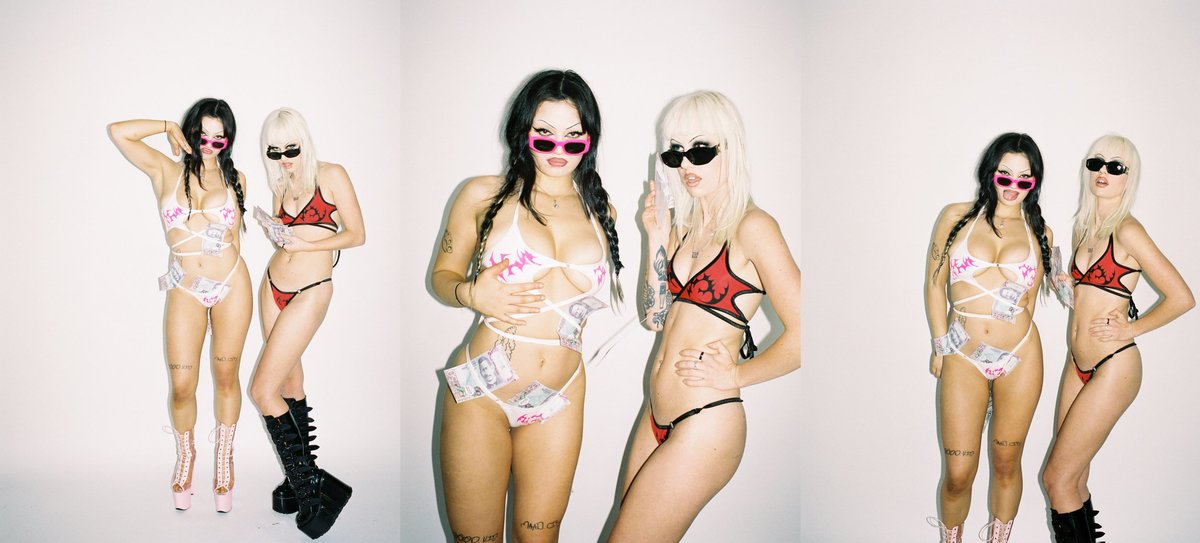 This Size Inclusive New Zealand Bikini Label Is Giving Sexy Circus Freak Realness
Circus meets sexy swimwear!
Kristen Meaclem, an emerging designer in the New Zealand fashion scene, has always found trouble finding the perfect bikinis that suit her wild and eccentric individuality.
While the fashion market has certainly evolved by being more size-inclusive, it's still failing to consider introducing styles that cater to an array of personalities. But that empty space has been filled thanks to her bikini label, Astroprincess.
When Kristen noticed that there was a lack of diversity in bikini styles, and that minimalist styles were the only things a plus-size girl could get her hands on, she sought to take the initiative to design some bold and freaky swimwear for herself.
With a twist of fate, those designs slowly started to gain a lot of demand and attention thanks to the power of a confident, sexy pose and social media. After so many women began to discover and show interest in having those fun and colorful bikinis for themselves, a light bulb hit, and that was the beginning of Astroprincess!
Kristen decided to start her own size-inclusive and ethical label of bikinis, a crazy fun mix of bold circus colorways, clown-faced tattoo prints, body-hugging straps, and very modern shapes with a pop-like sensibility. All with the purpose of making every woman feel their most sexy and confident self.
If these humorous and sexy pieces sound like they'd be perfect for you, then you can shop them right now at Astroprincess's online store.
Up Next, Art Basel Miami Exhibit Showcases Iconic Louis Vuitton Collabs