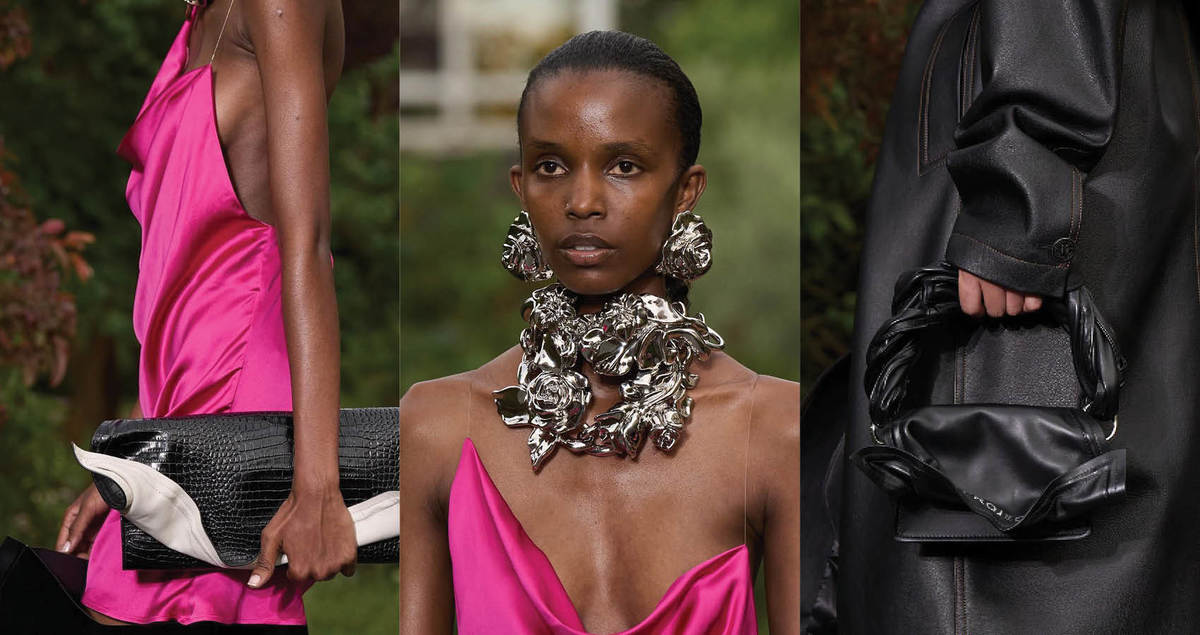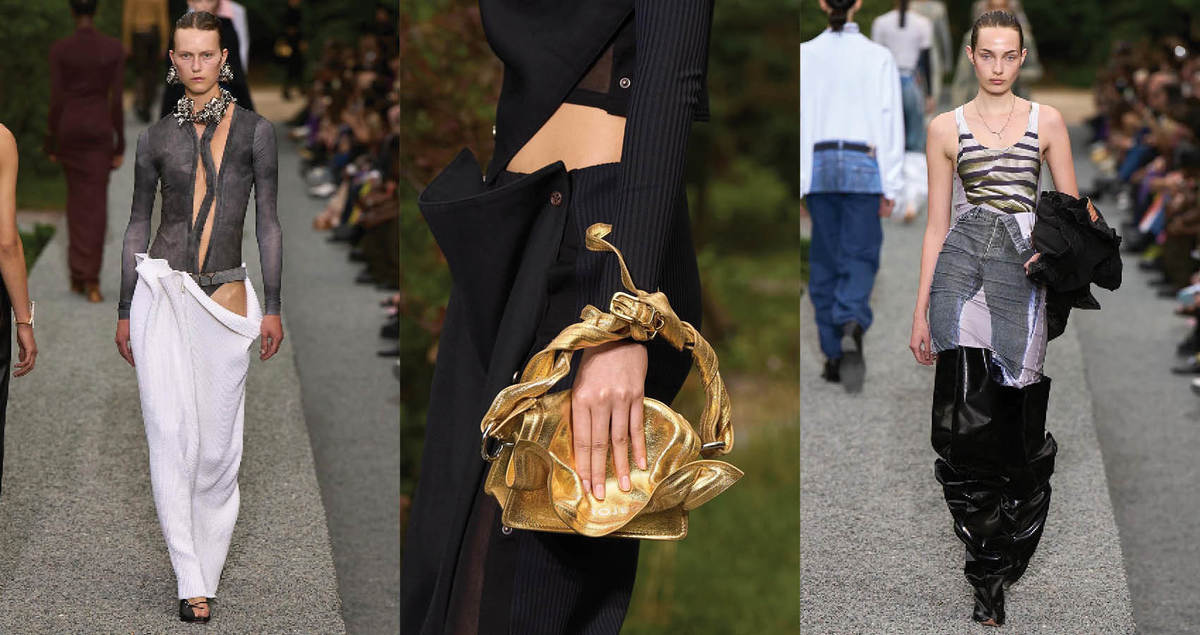 Y/Project's Graphic SS23 Runway
You'll never believe the earrings in their new collection!
A menswear brand that is popular for its womenswear may sound strange, but Y/Project pulls it off. The brand was founded in 2010 and has been known for its structure and lines. Since Glenn Martens became creative director in 2013, he has been focused on honoring the elegance of the brand and its previous work while also opening the brand up more (as he did with the womenswear), making it more fluid, and still paying homage to its Parisian roots. Just last week, Y/Project debuted their SS23 Menswear collection in a beautiful garden. The collection was functional yet playful, and even included a collaboration with Jean Paul Gaultier.
This collection contained over 60 looks. They were big, graphic, structured, tailored, and utilitarian, but Martens also added details that made the pieces more fun and light. For example, the first three looks had denim tops with a trimmed Eiffel Tower logo stitched in. These tops are all paired with jean pants to create chic, cool, and humorous intersex outfit. The denim in this look is one of the main links between all of the outfits in this collection. Denim is used in big, slouchy pants as well as huge and drooping boots. Big coats are also seen frequently in the collection: they're made of denim and leather, among other materials, and they're belted, twisted, tied, folded, tailored, and may even have the Eiffel Tower Logo stitched on. As well, the collection tends to follow a denim color scheme, using mostly gray, blue and black, although there are pops of pink and orange, especially paired with denim. Jewelry and purse straps with the Y logo on them keep the collection tied together.
The Eiffel Tower logo isn't the only way Y/Project added some punch to the collection. Martens also included four "evil baby" tops, which had drawn-on bodies at the neckline, inspired by an awful, drunken tattoo on a stranger whom Martens met while designing this collection. Y/Project couldn't even resist a twist on a classic tank top, they used invisible wire in the straps, giving the illusion of a floating top. Jewelry also added some excitement to the looks. Many models sported large, chunky necklaces of metal roses that were so large that they almost appeared to continue into the earrings. Earrings made quite the statement, between sticks that went right through the ear, rose stencil earrings, large, skinny hoops shaped like hearts, and, what many consider to be the statement piece of the collection, giant, golden middle finger earrings. These earrings are hard to miss, and the perfect accessory for this season. They give watchers a bit of shock and a laugh and remind us all not to take fashion too seriously.
This collection is one of the freshest of the season. It combines functionality with fun and is likely to be a hit among consumers next year. Y/Project reminds us that fashion is for everyone.
While this show's looks and accessories aren't available yet, they do have new arrivals on their site now.