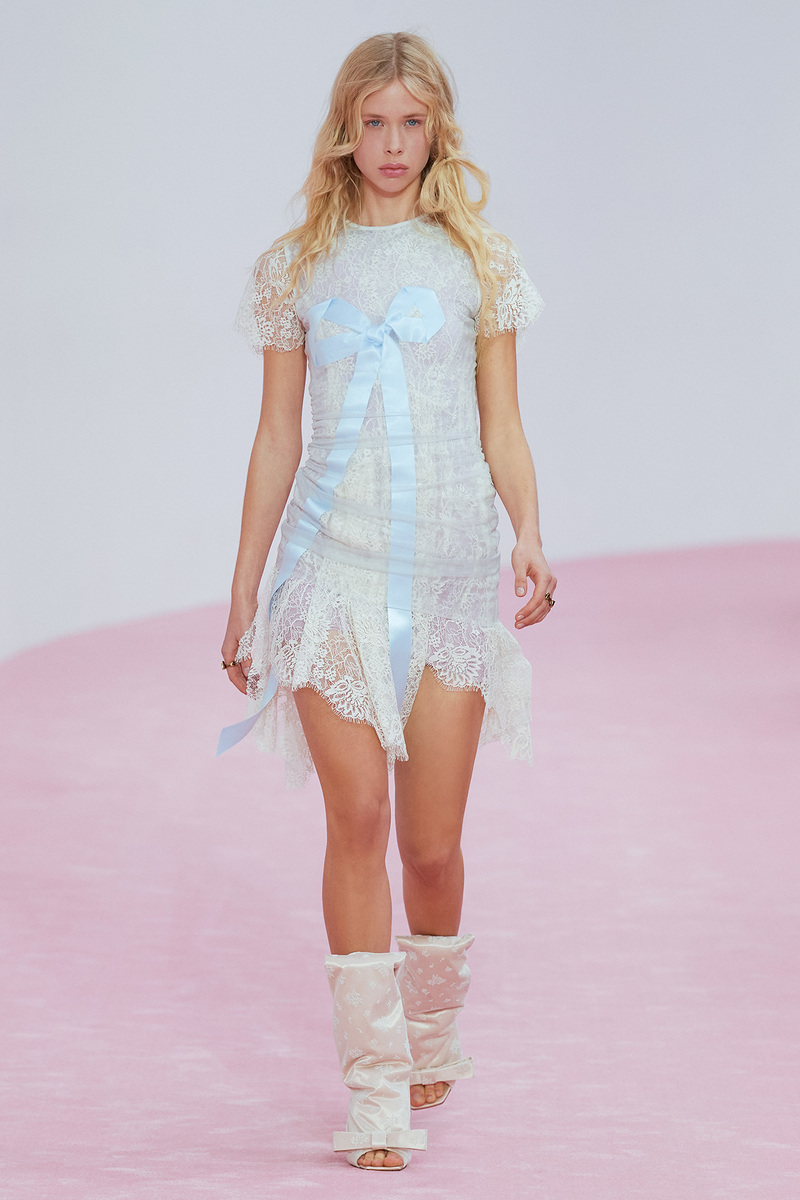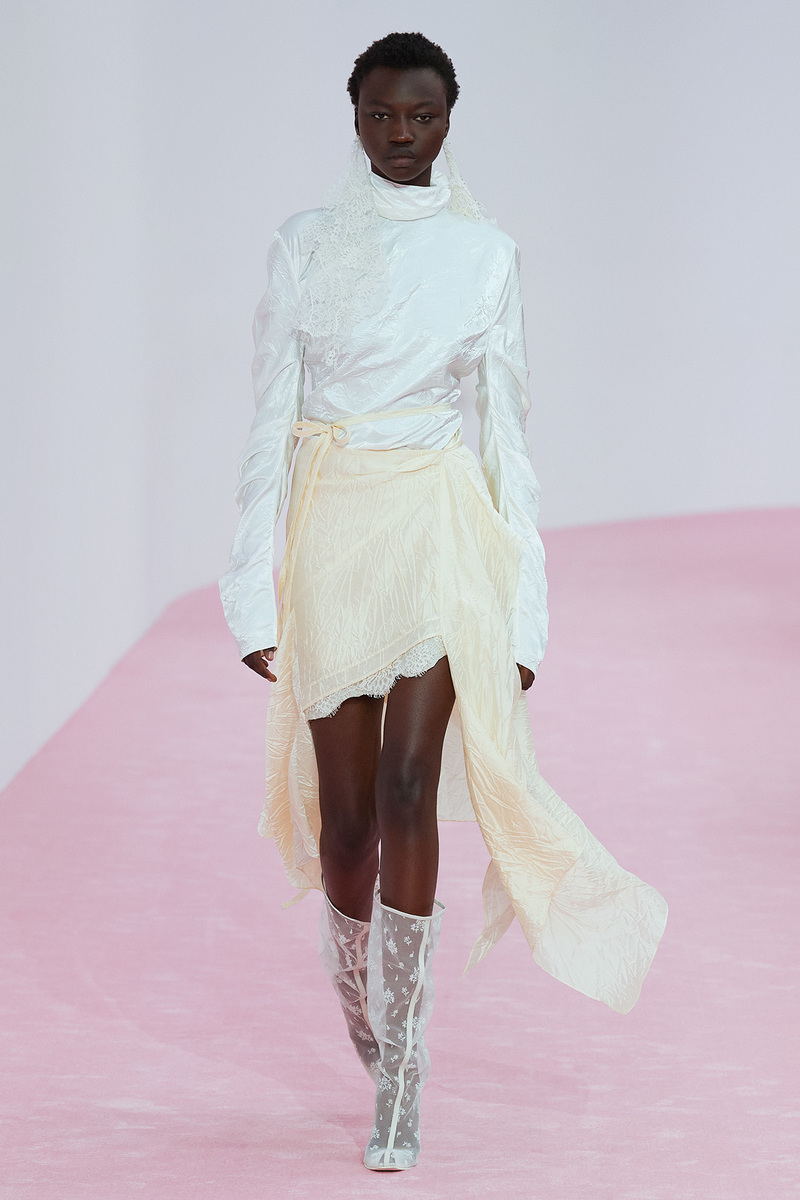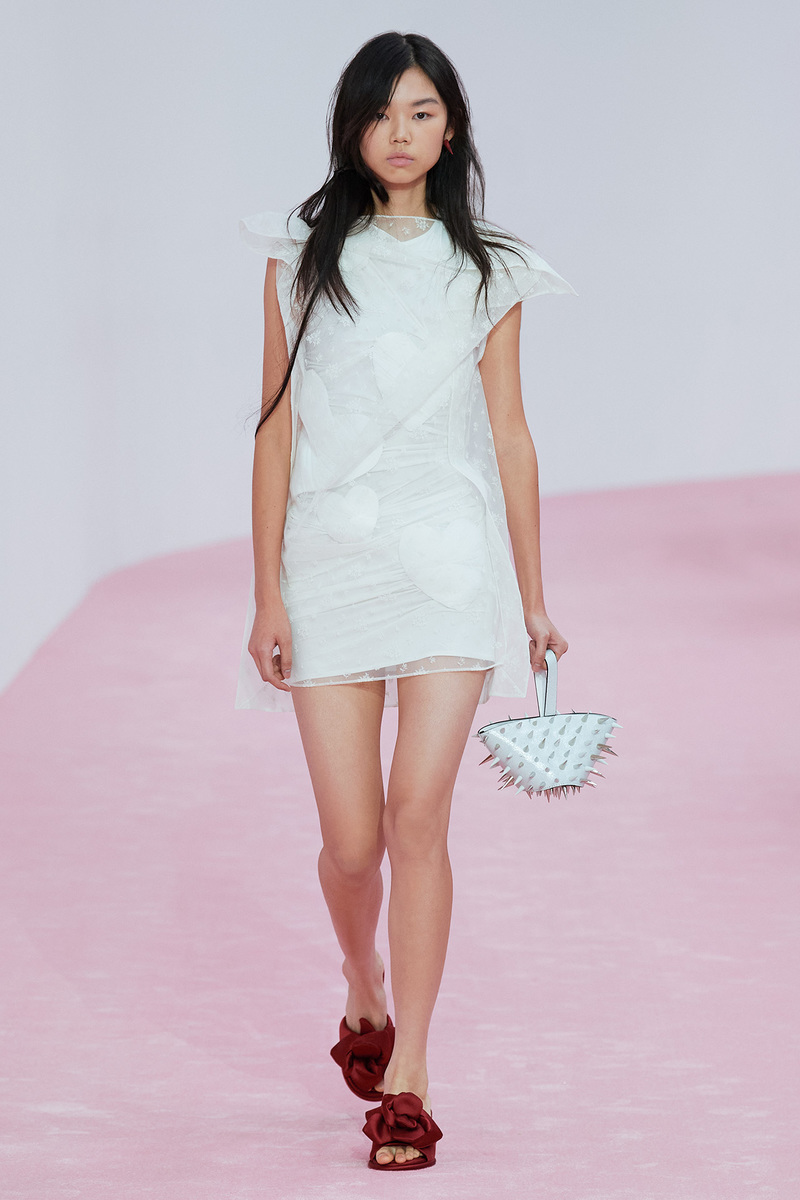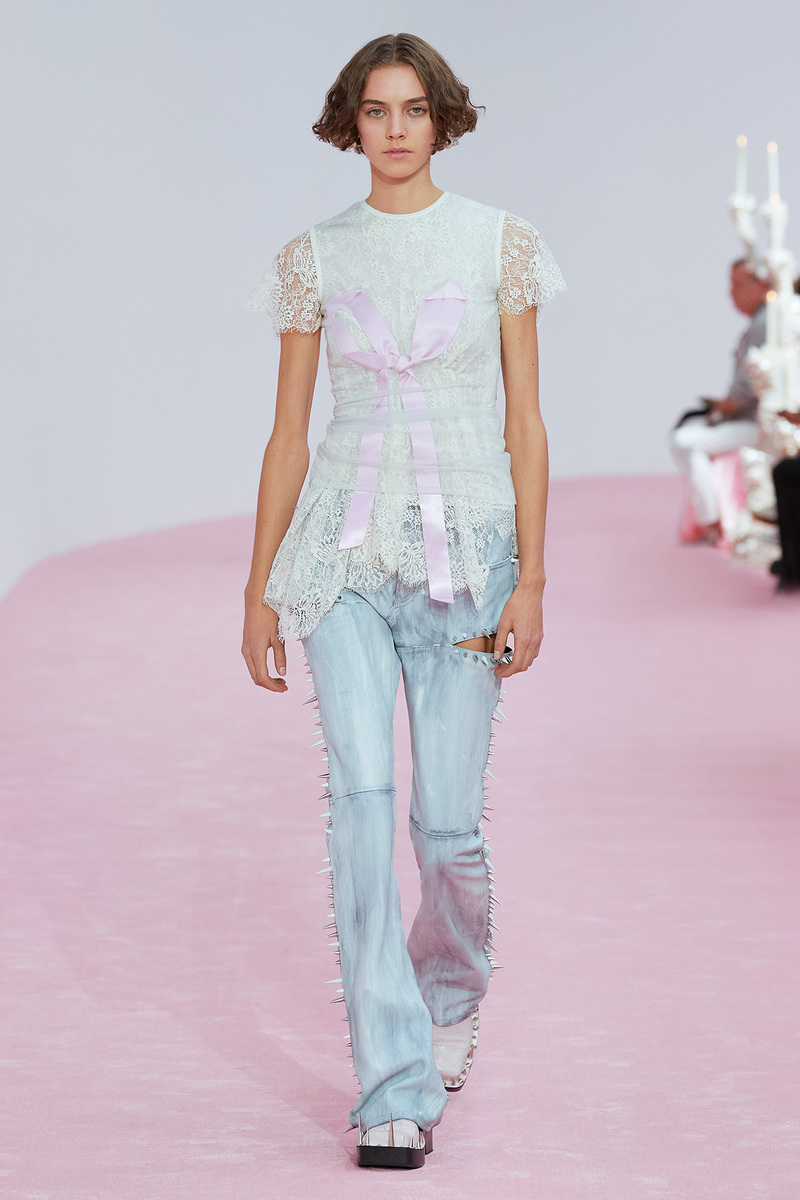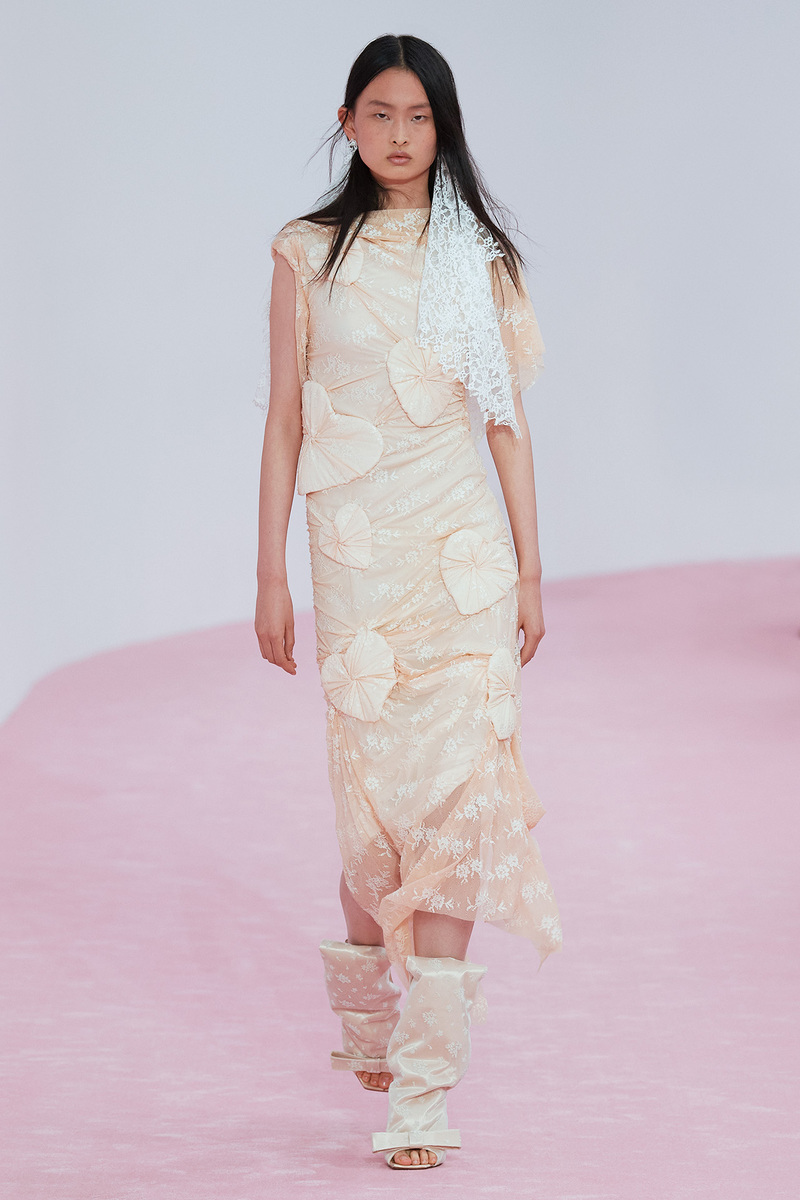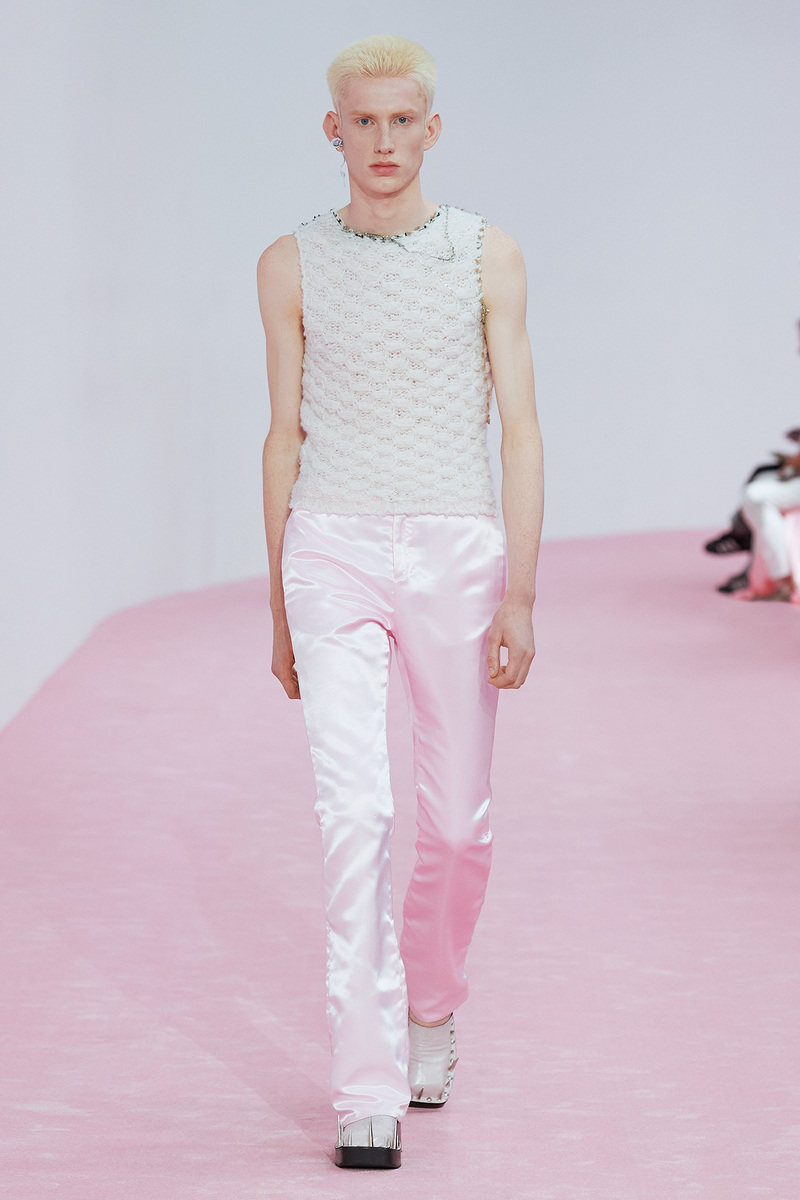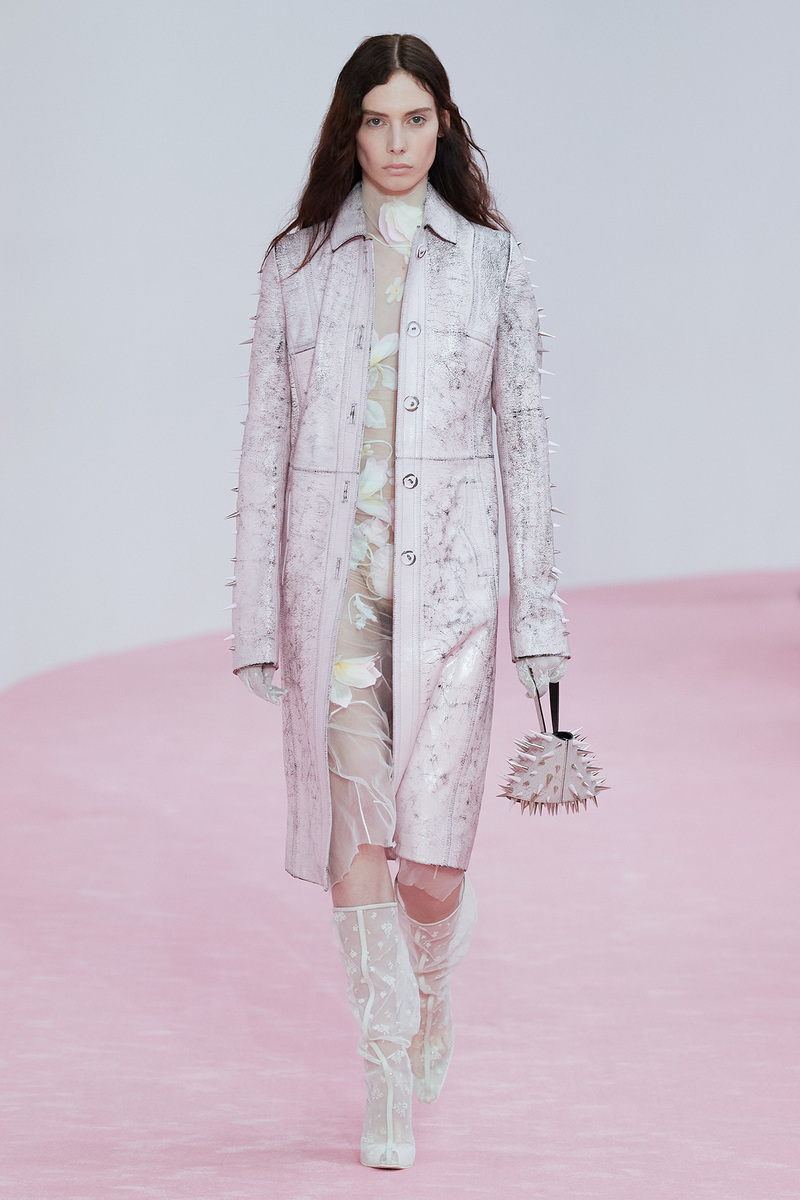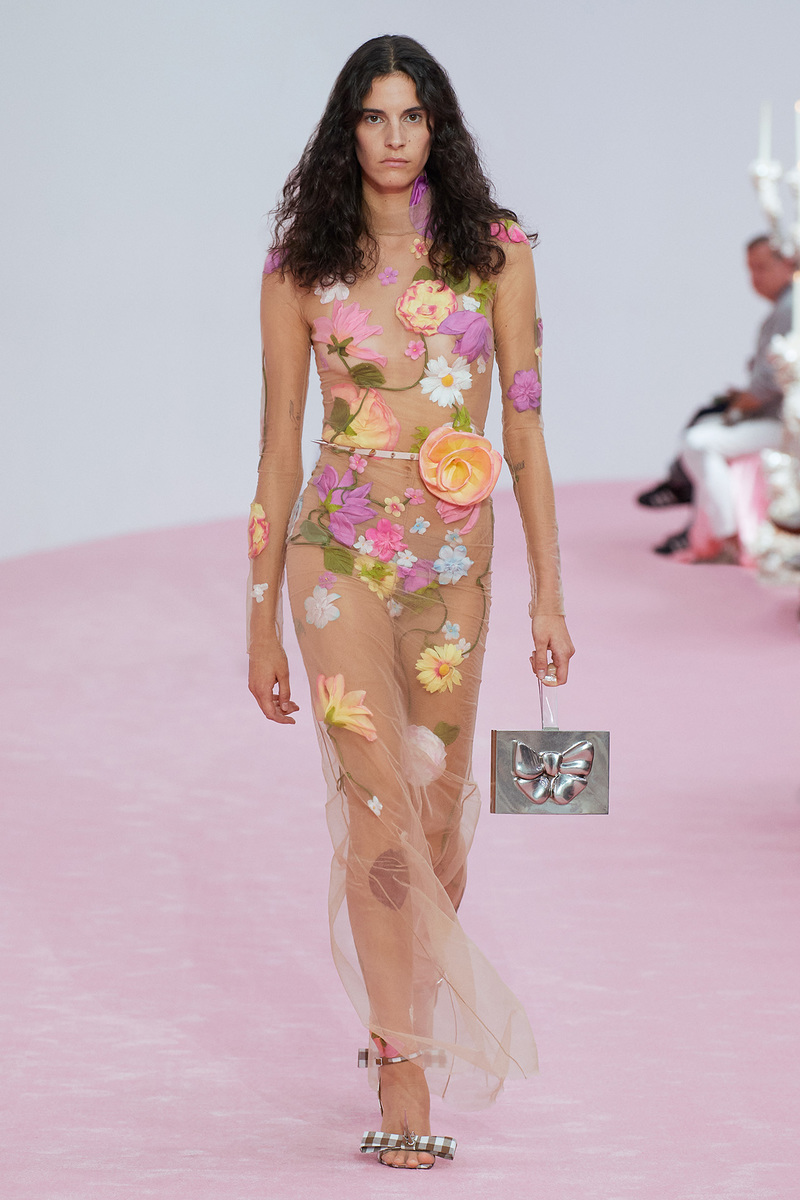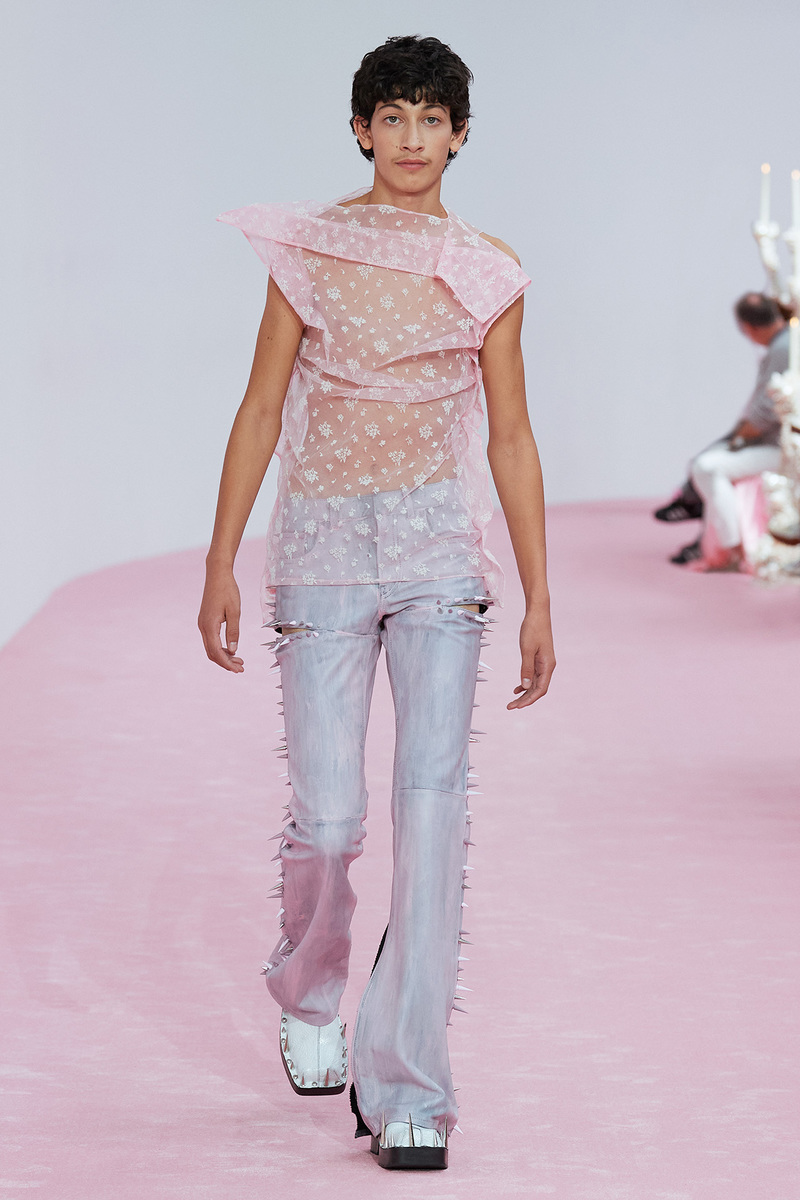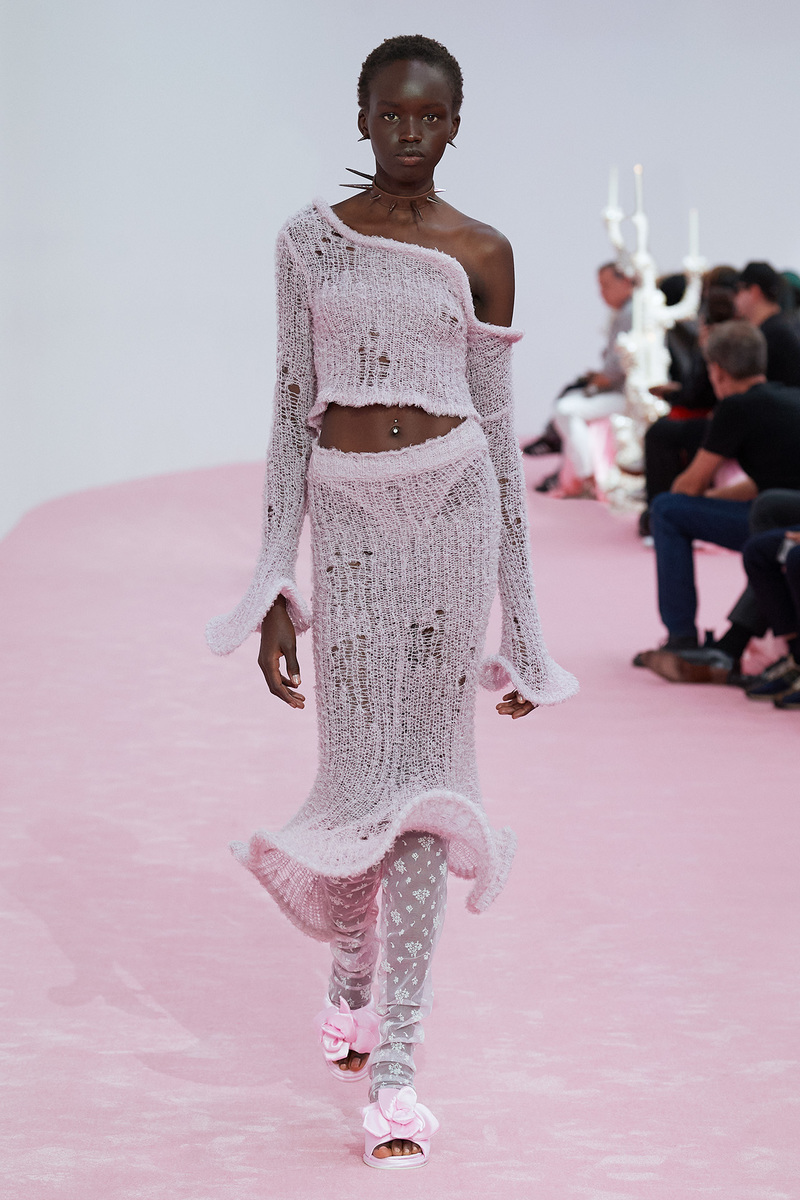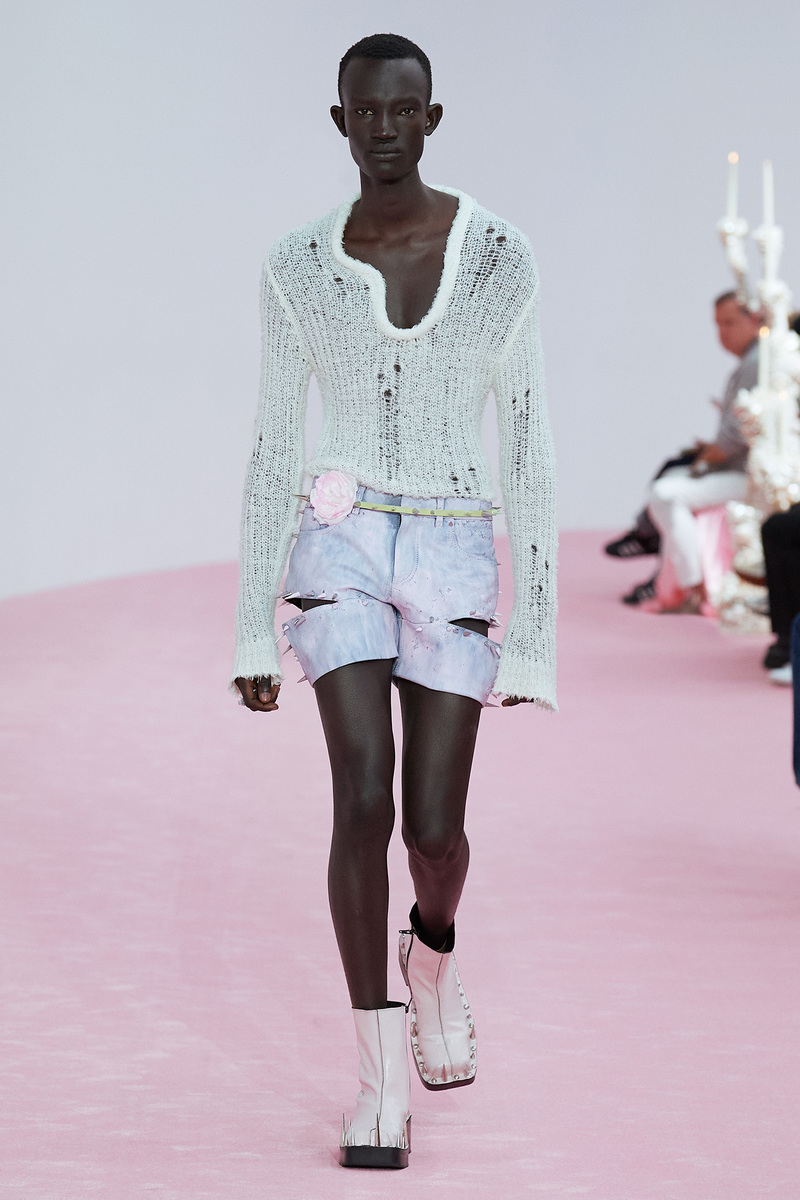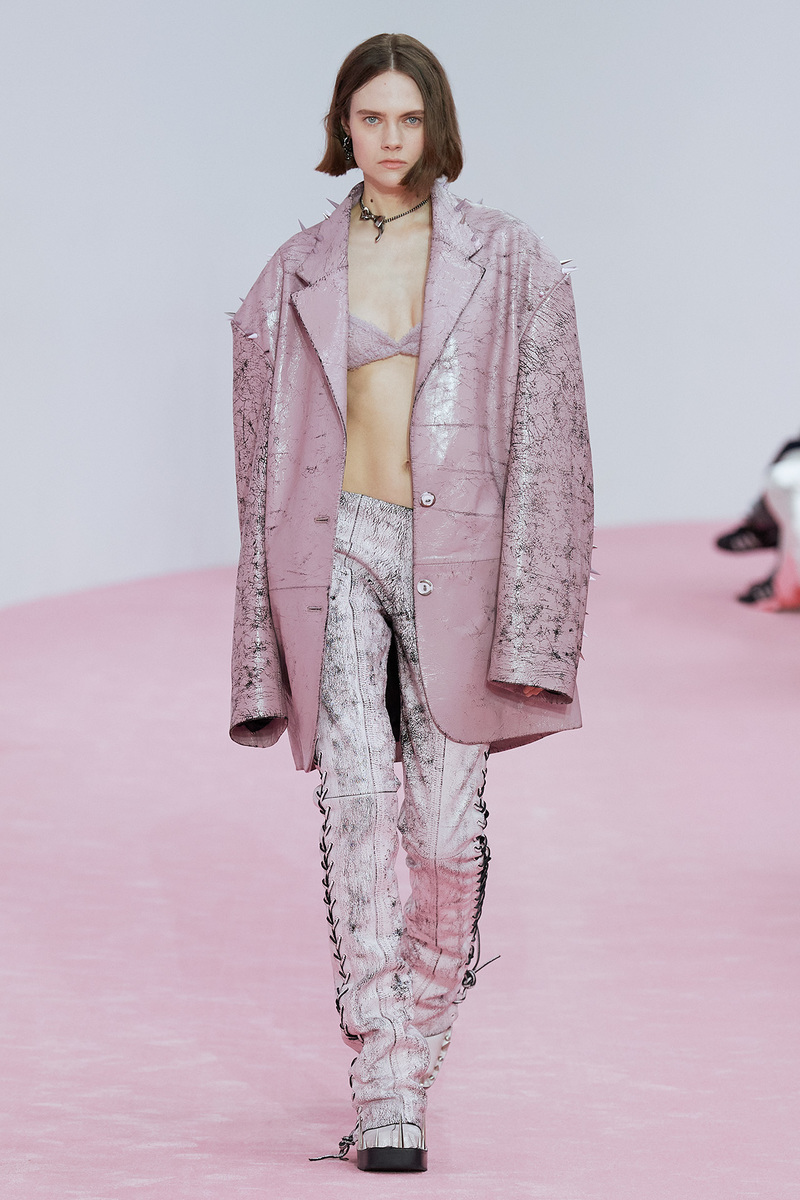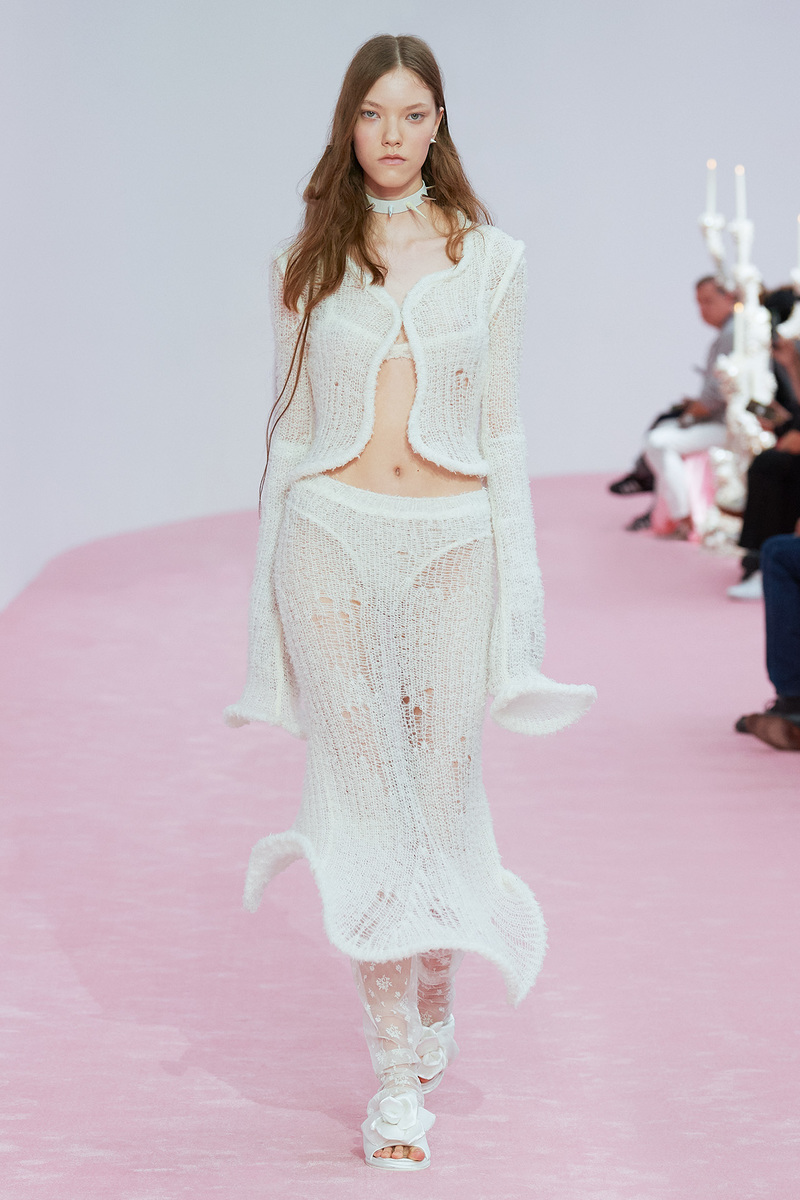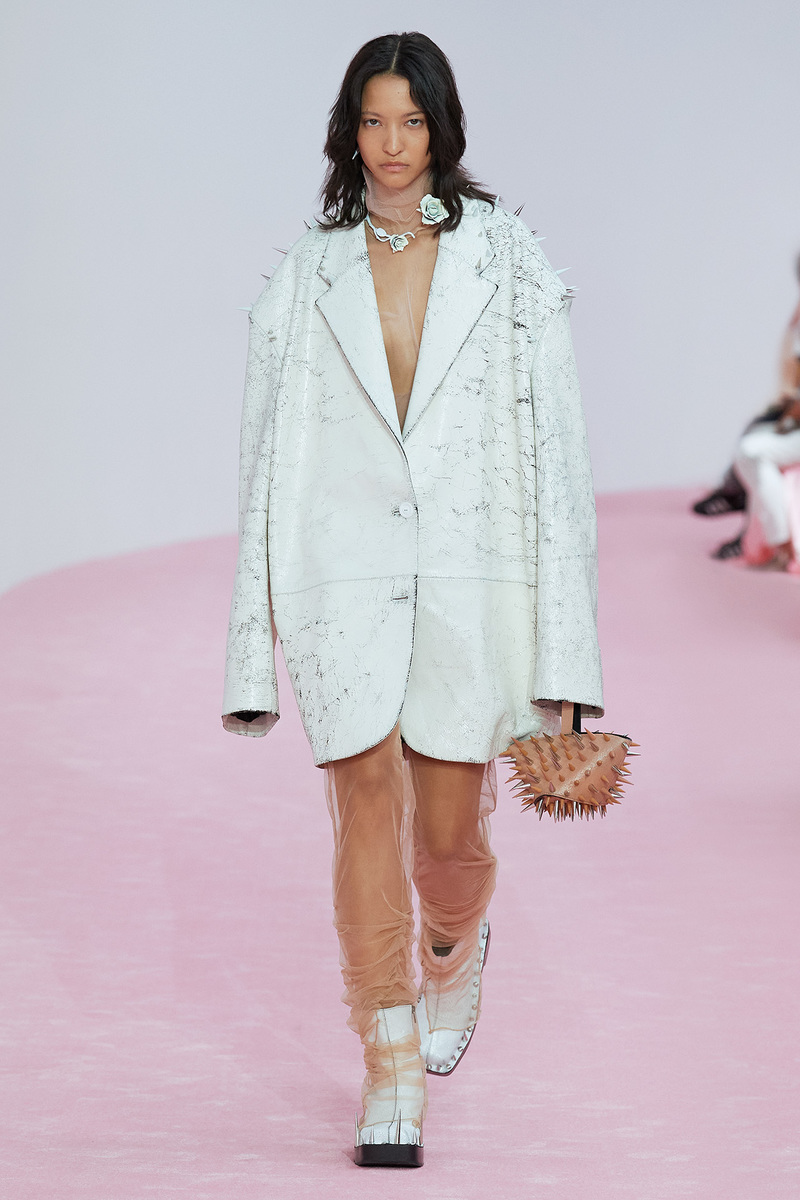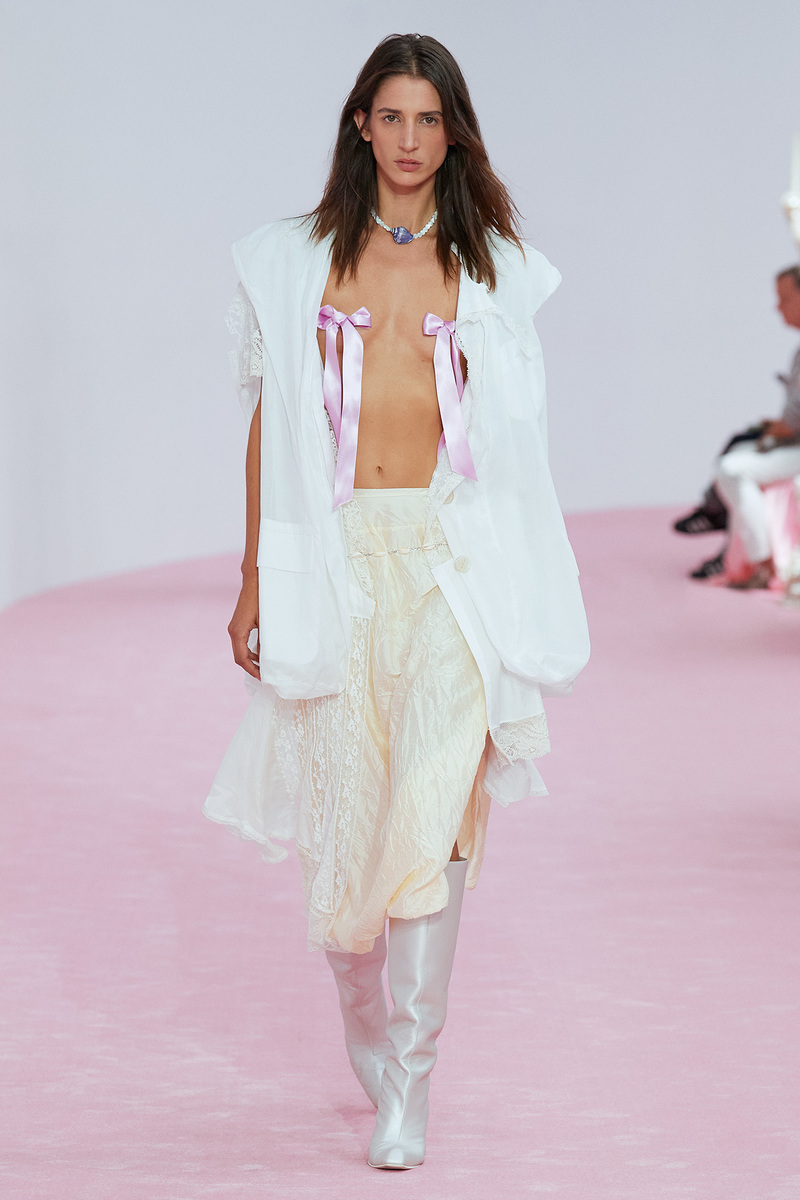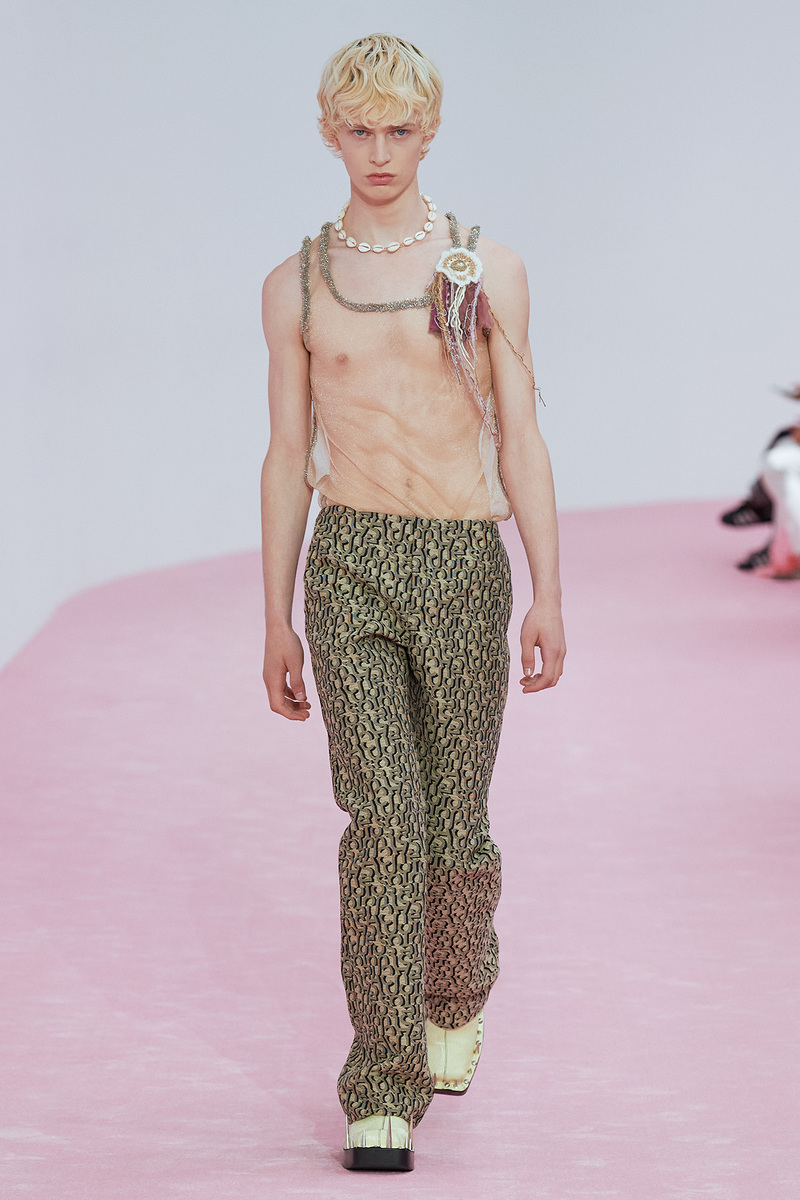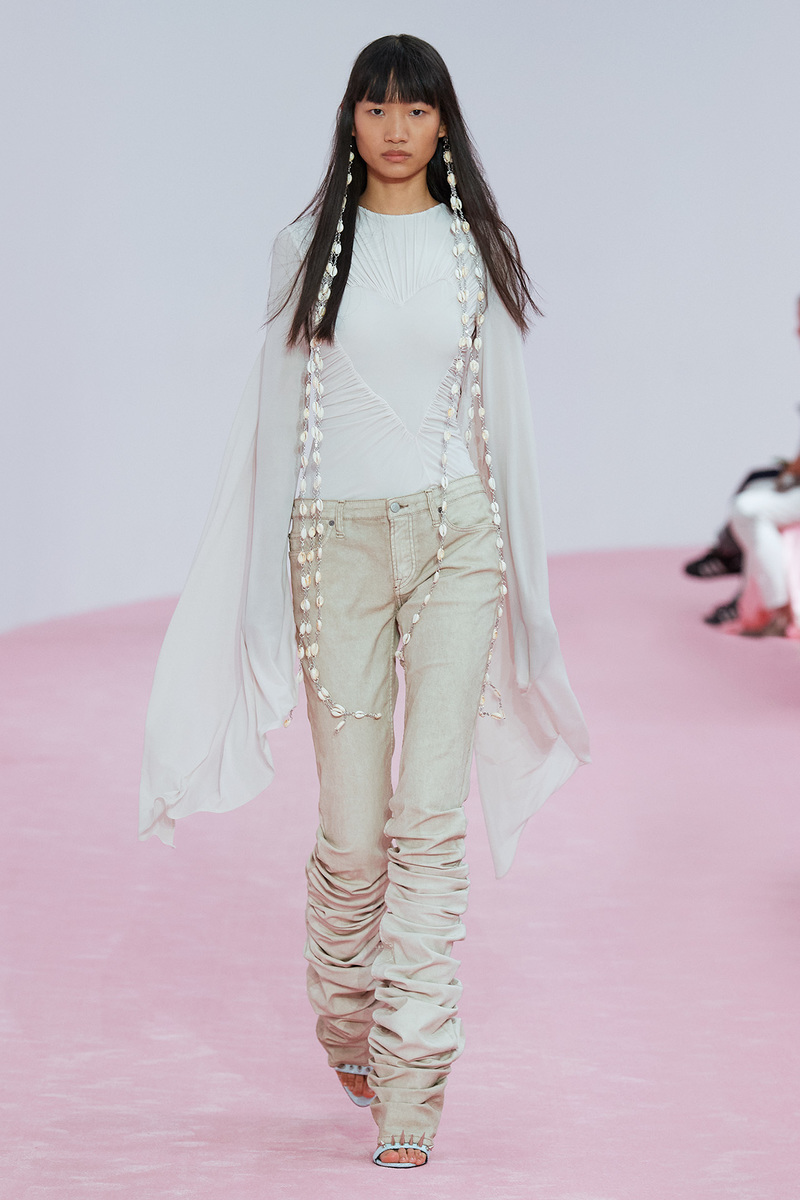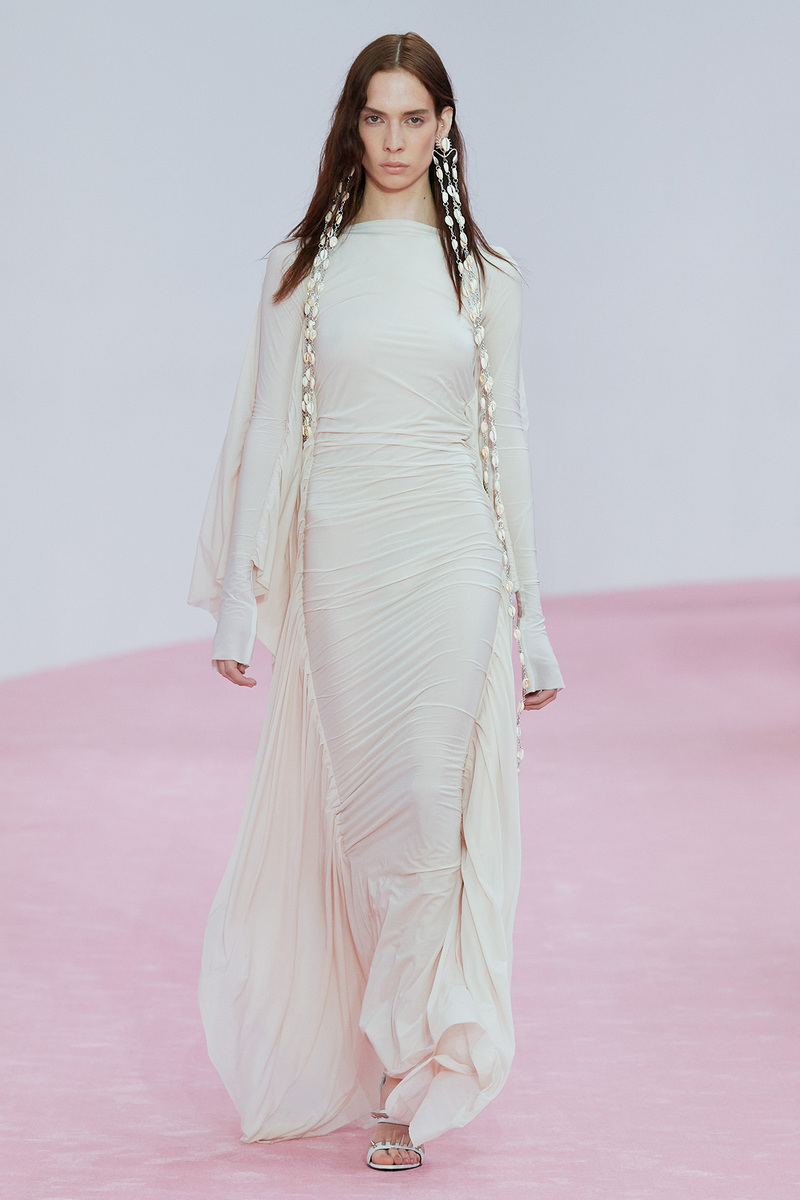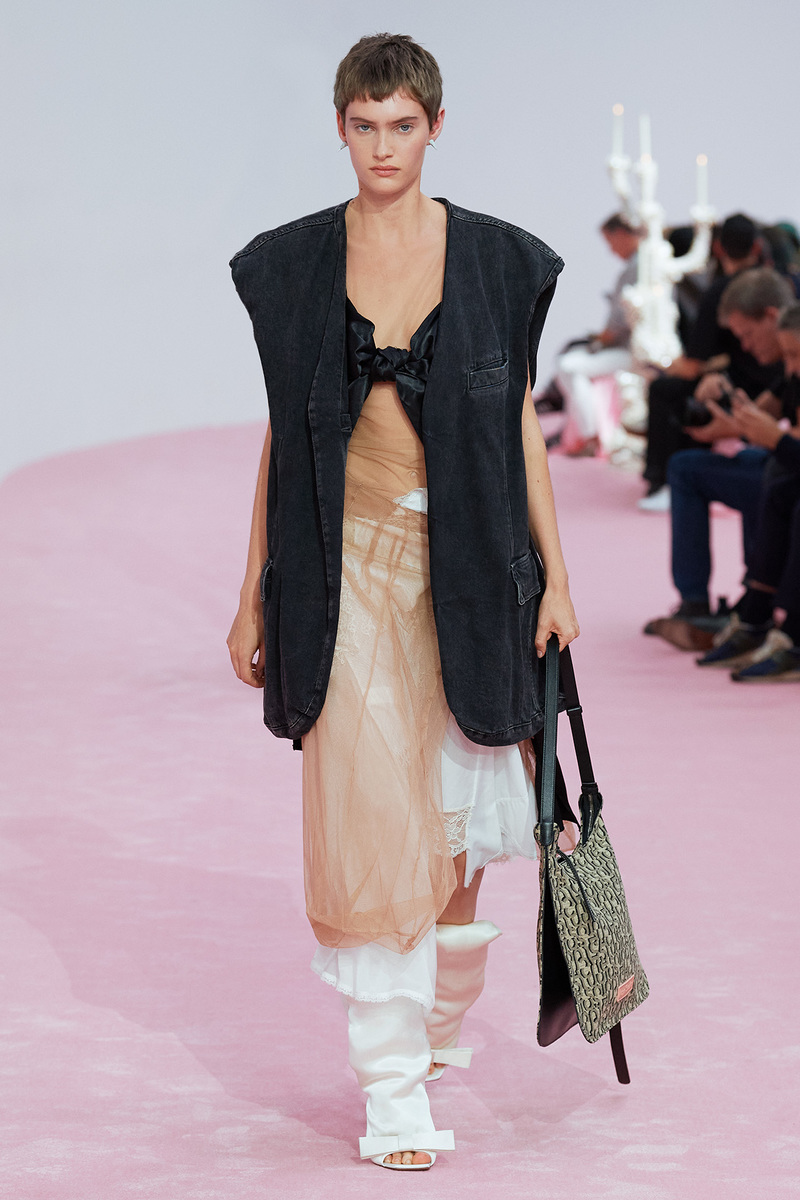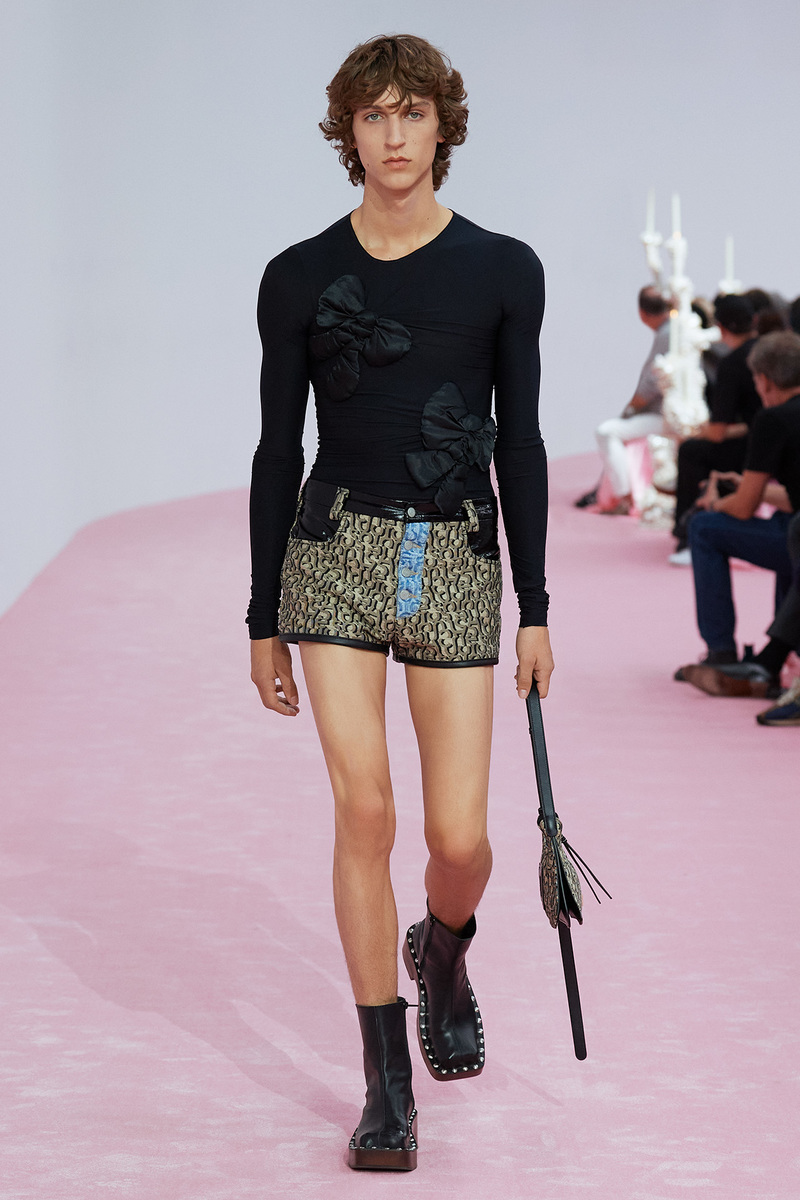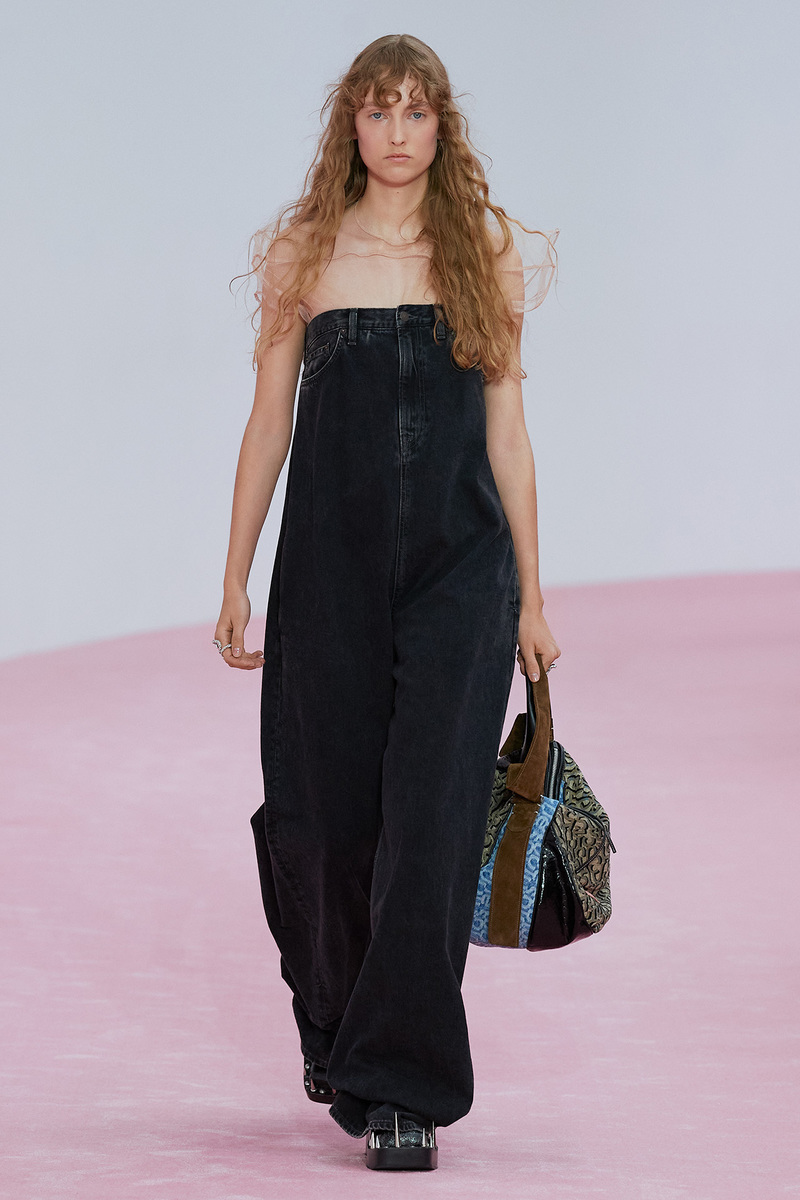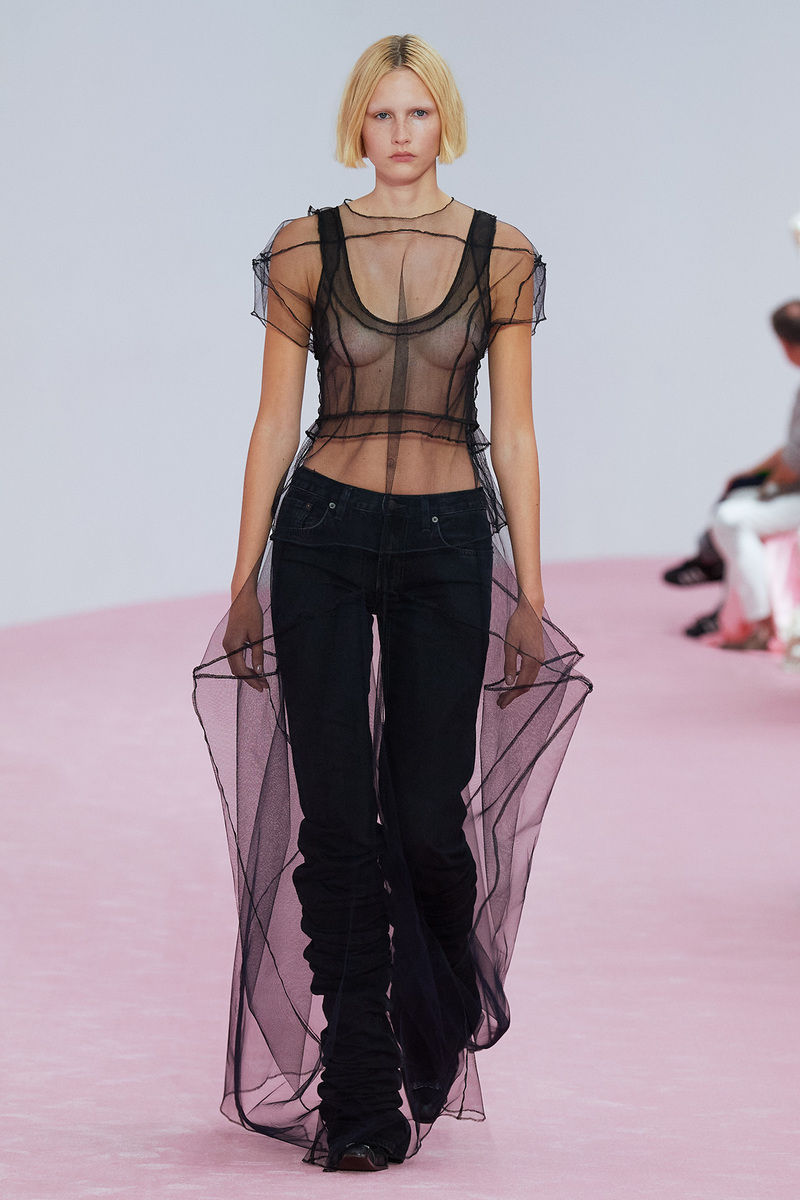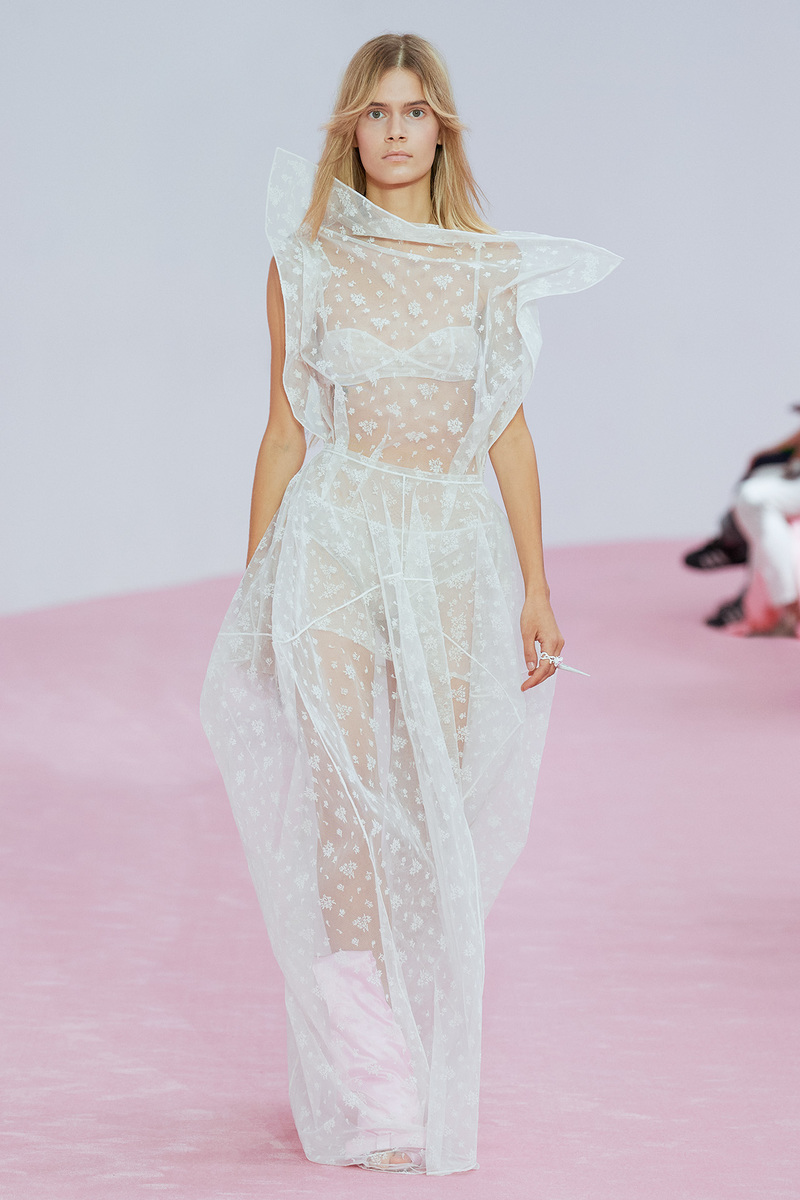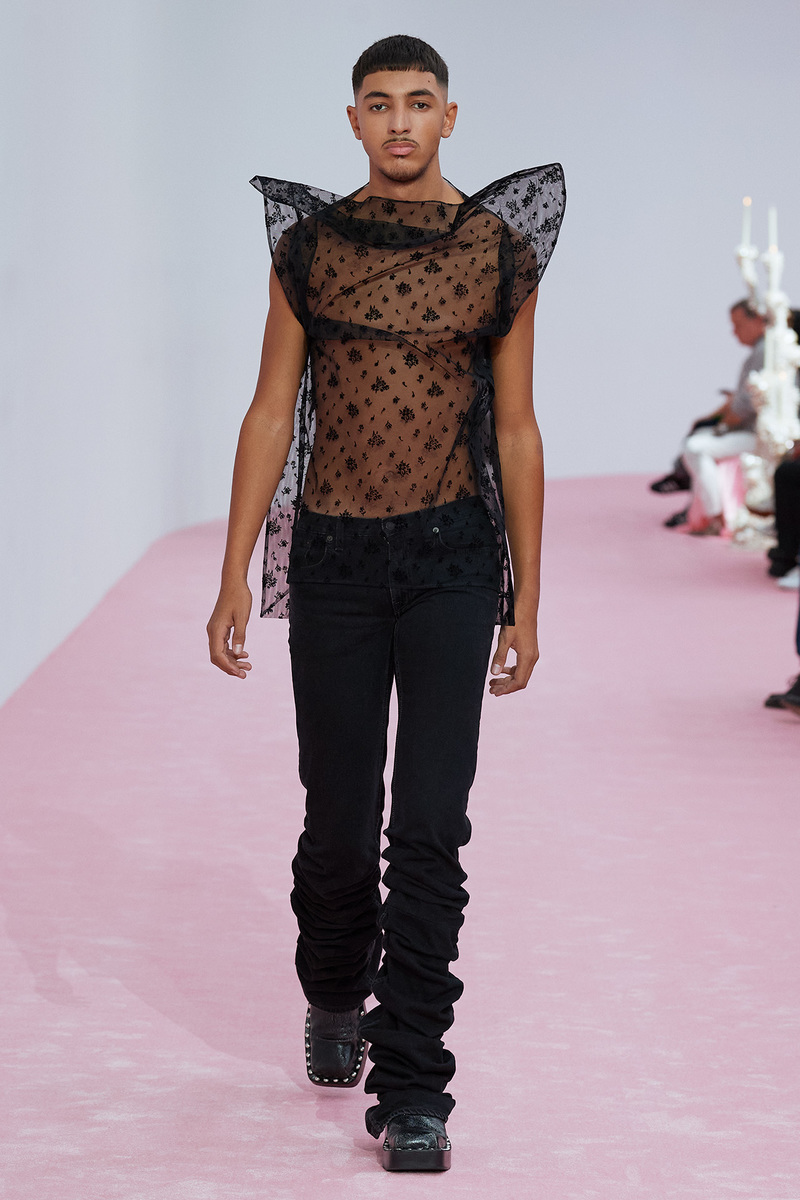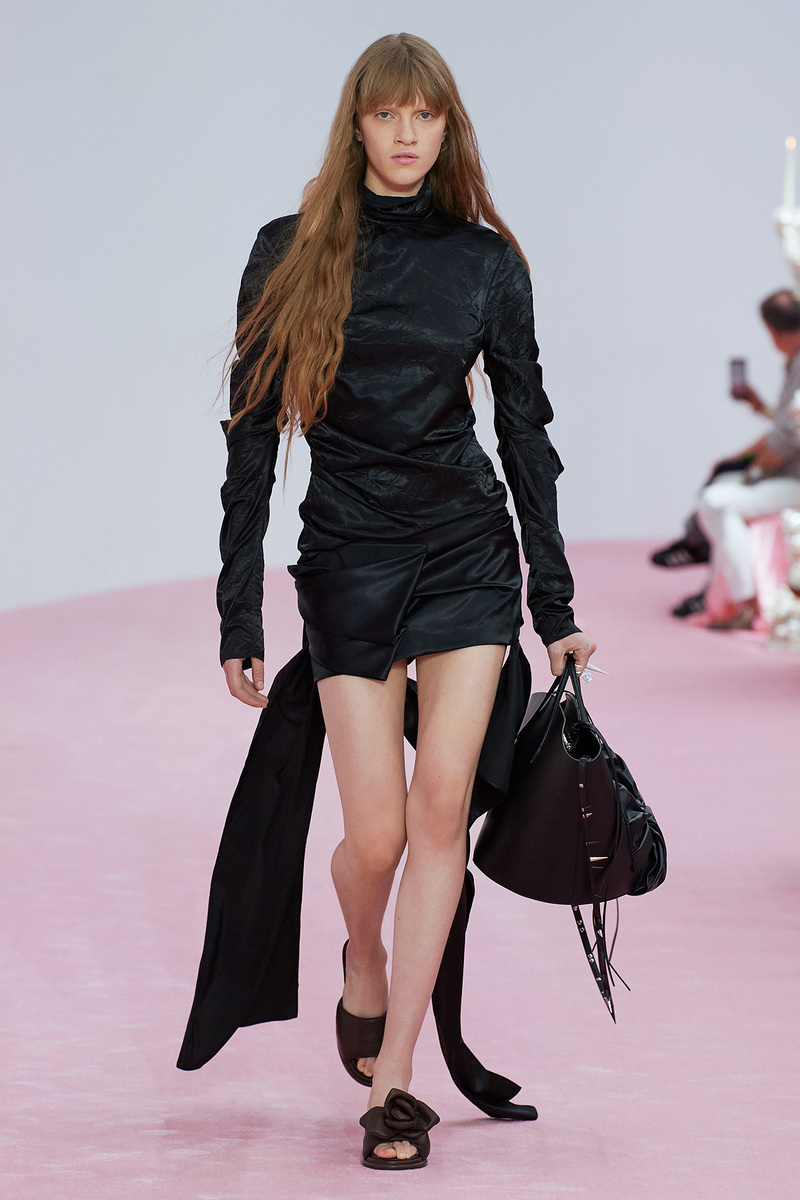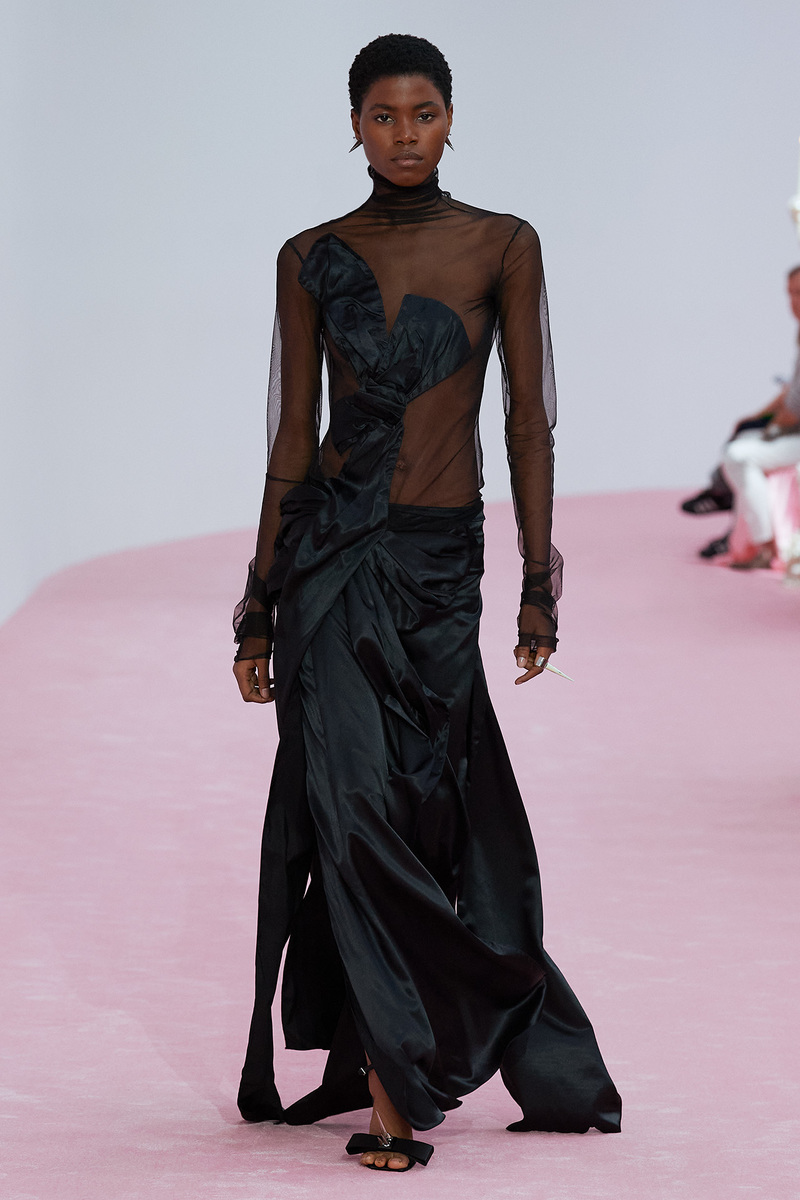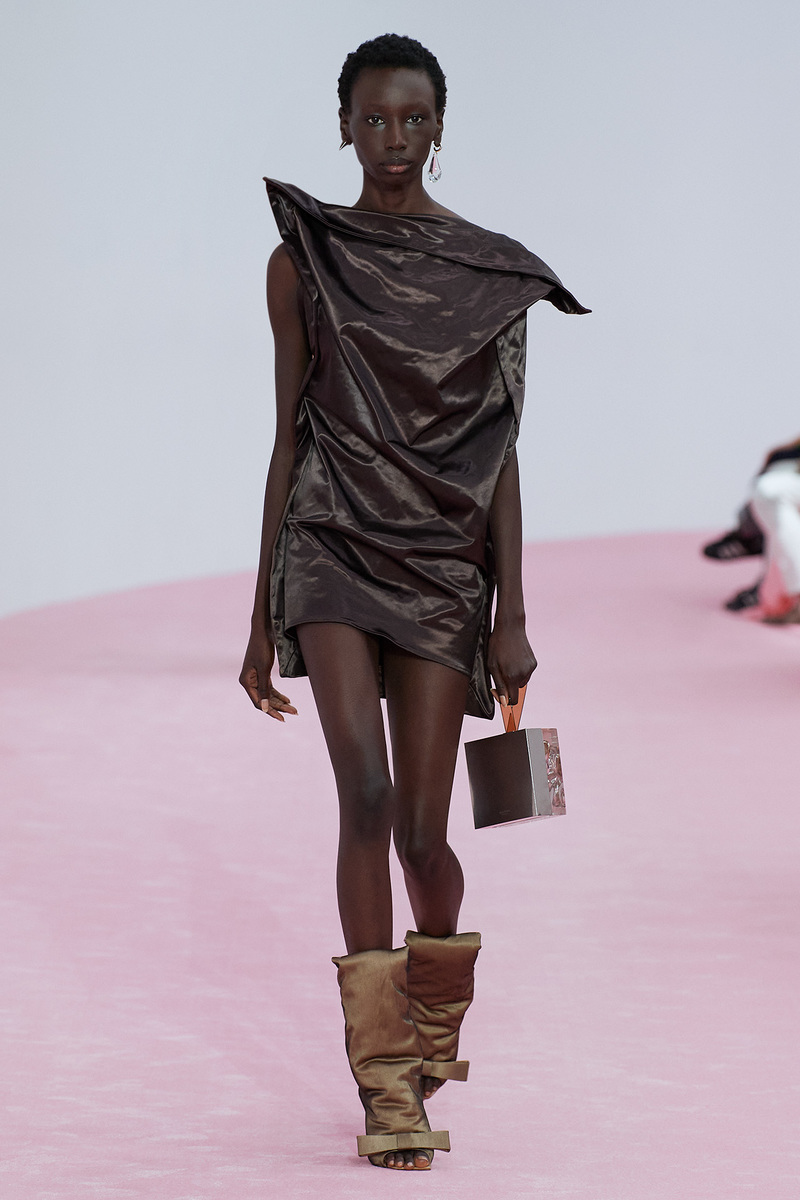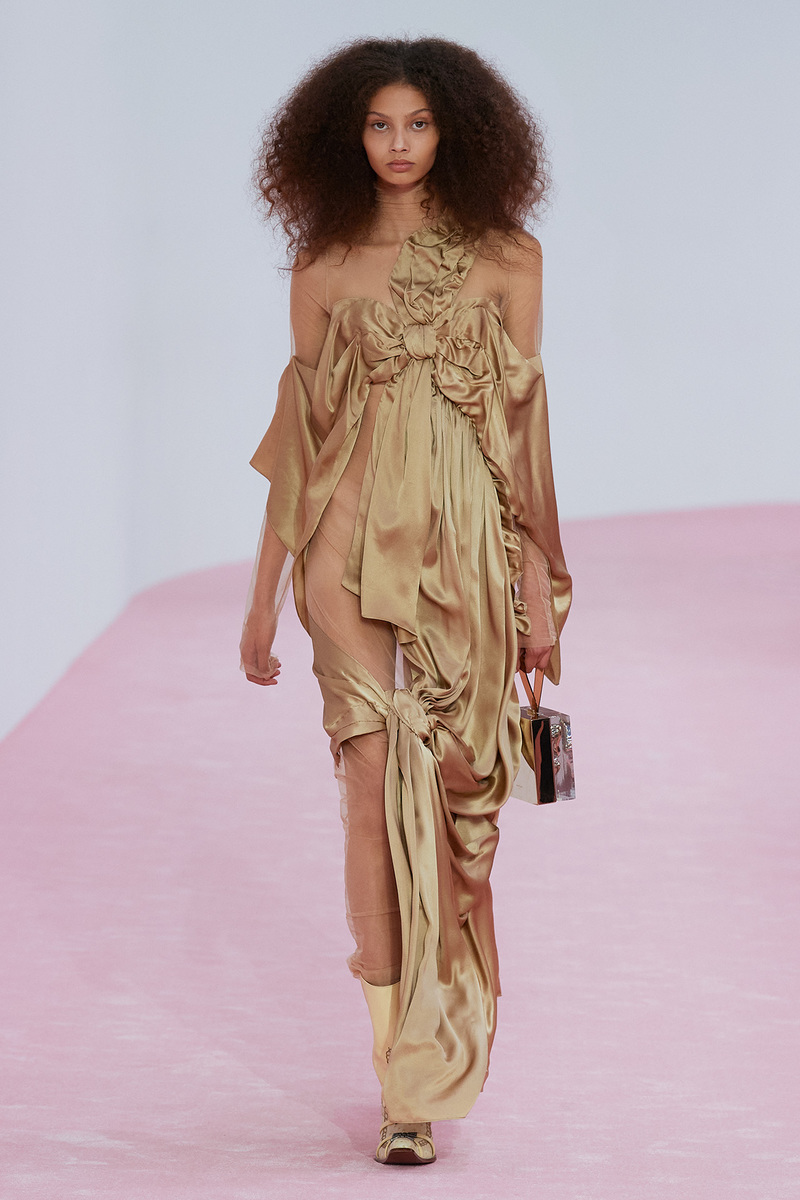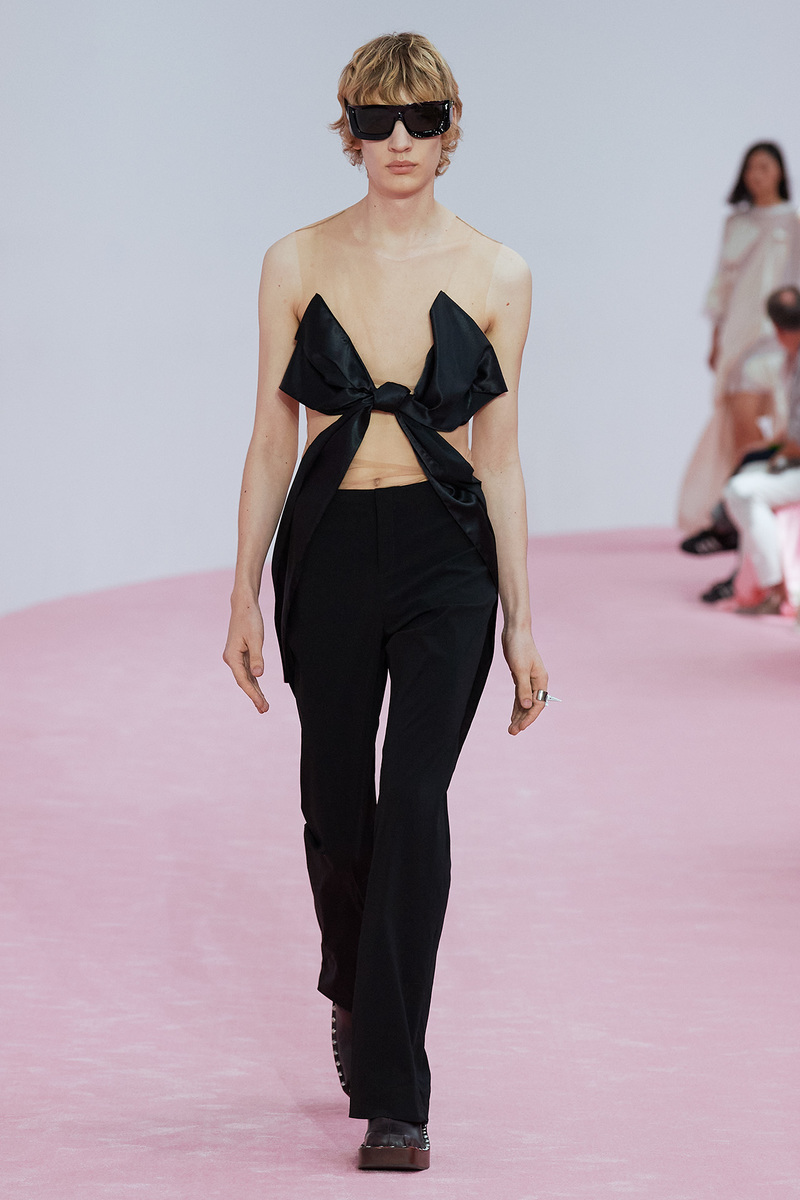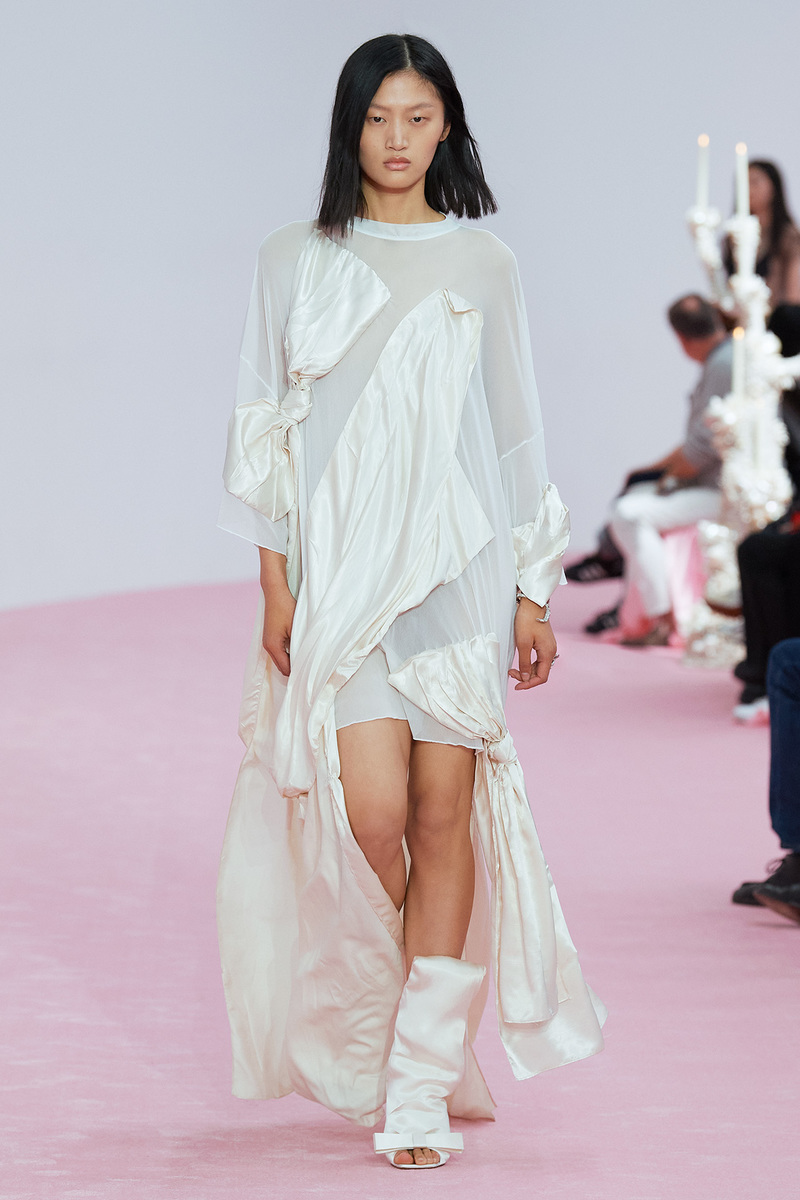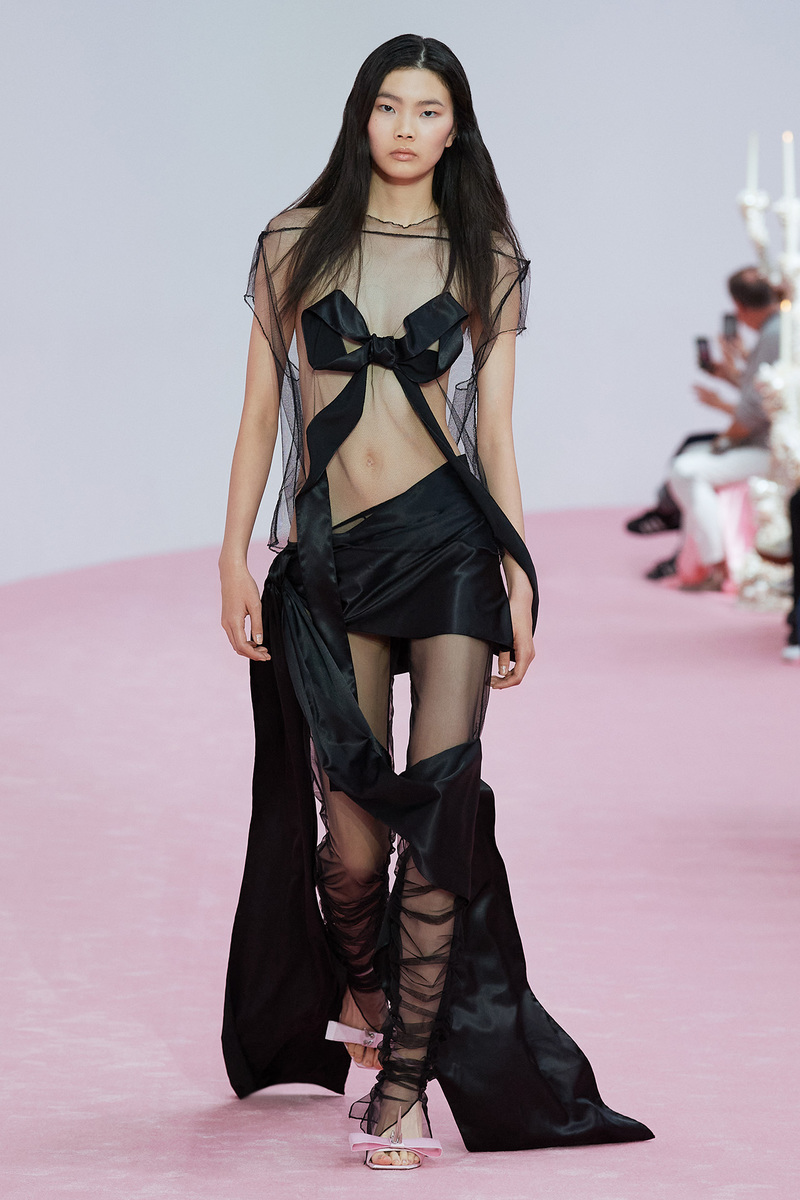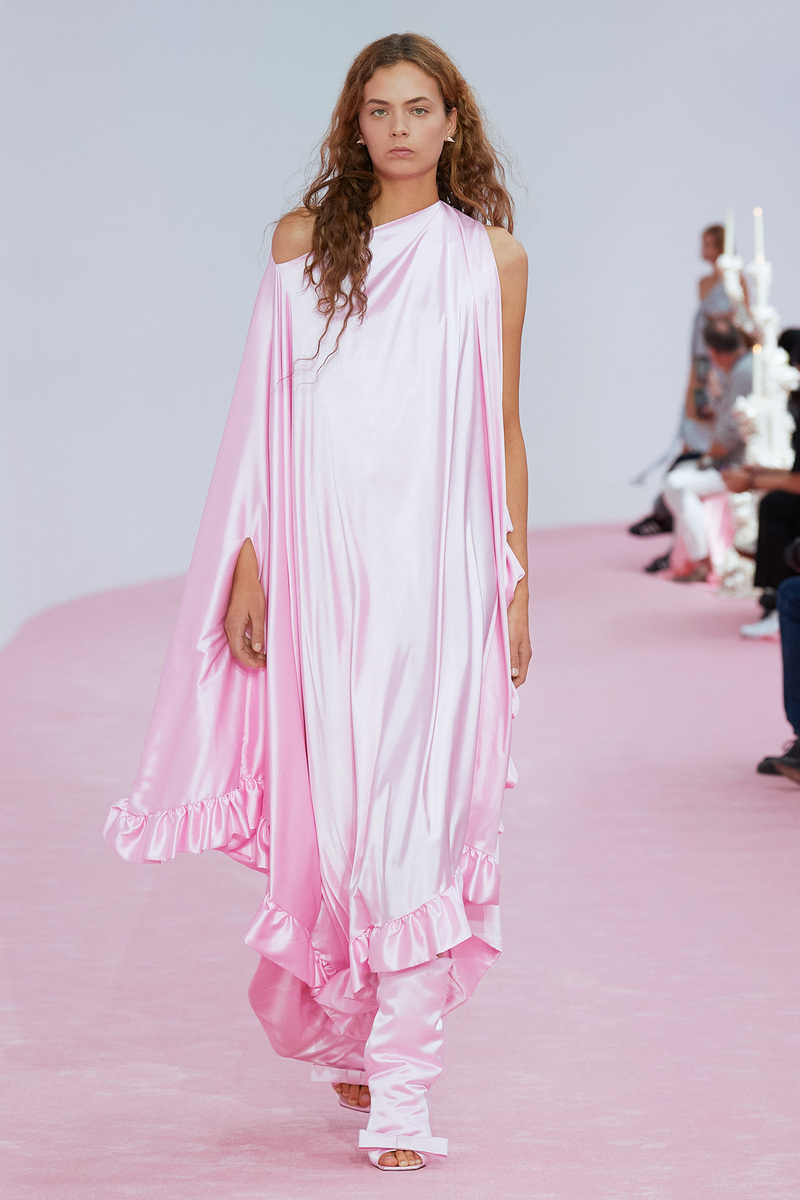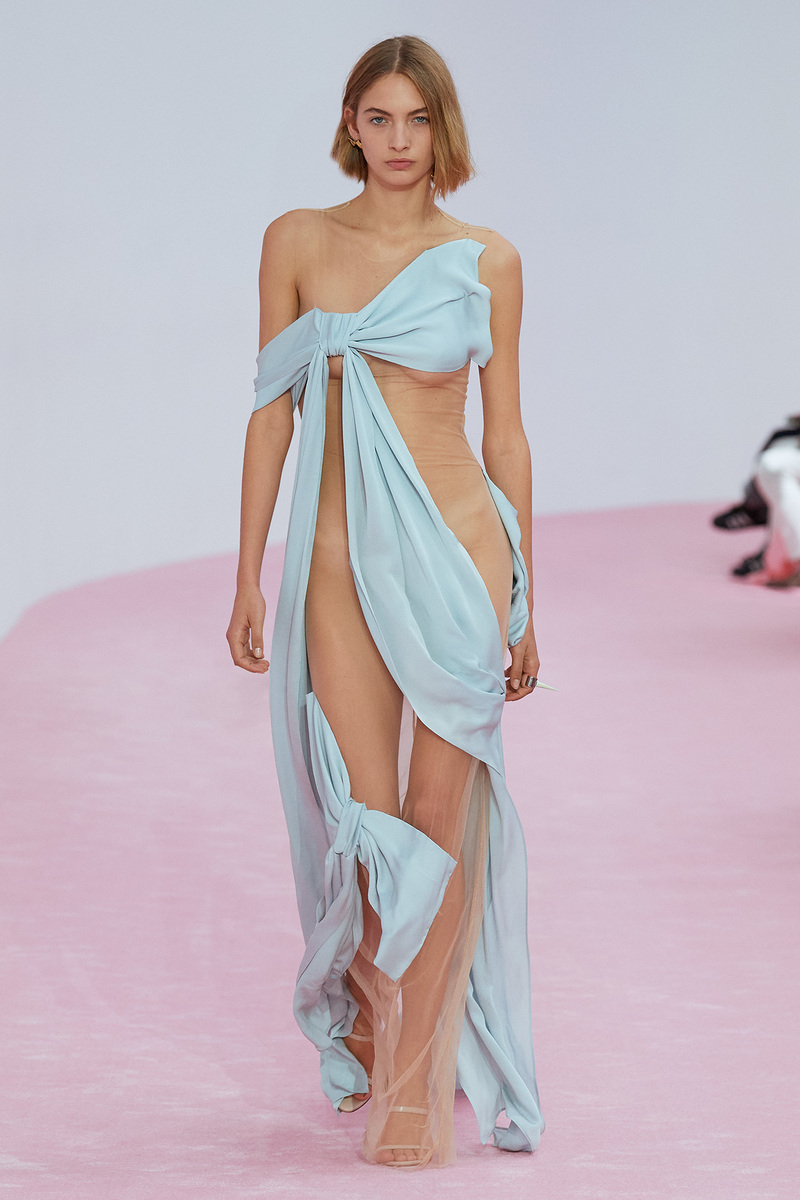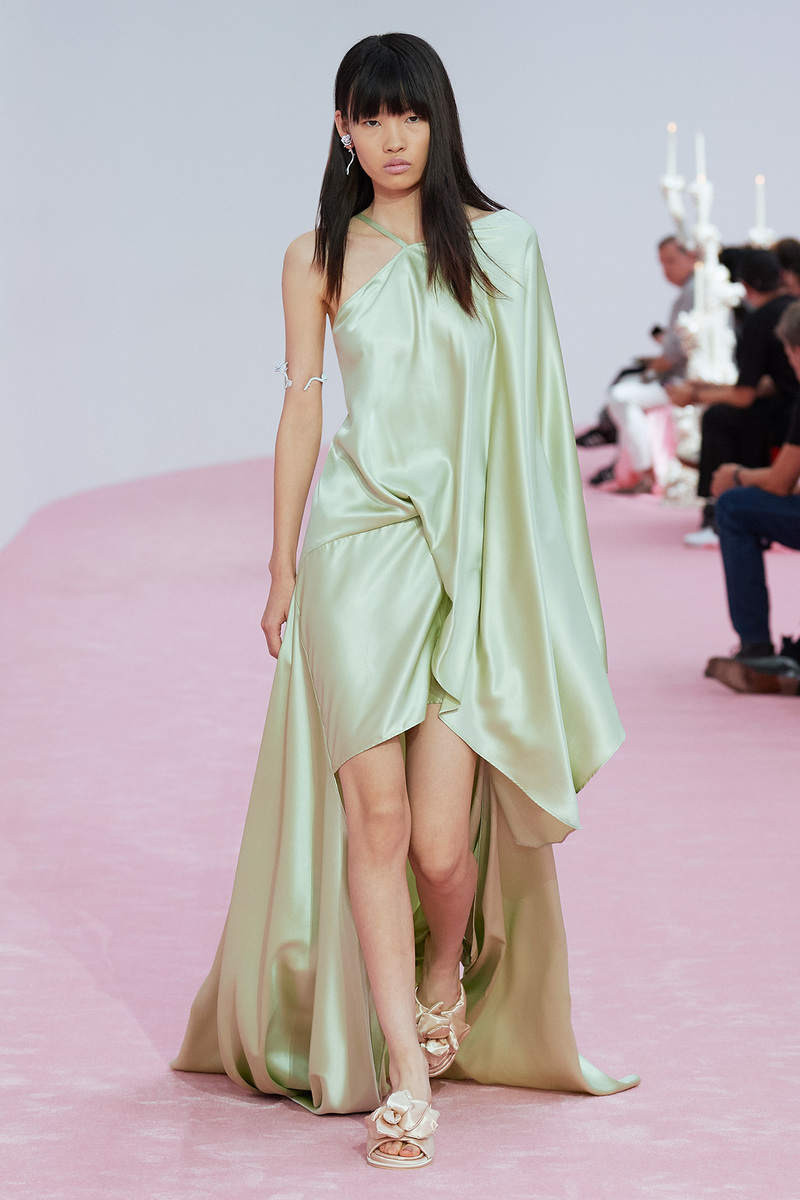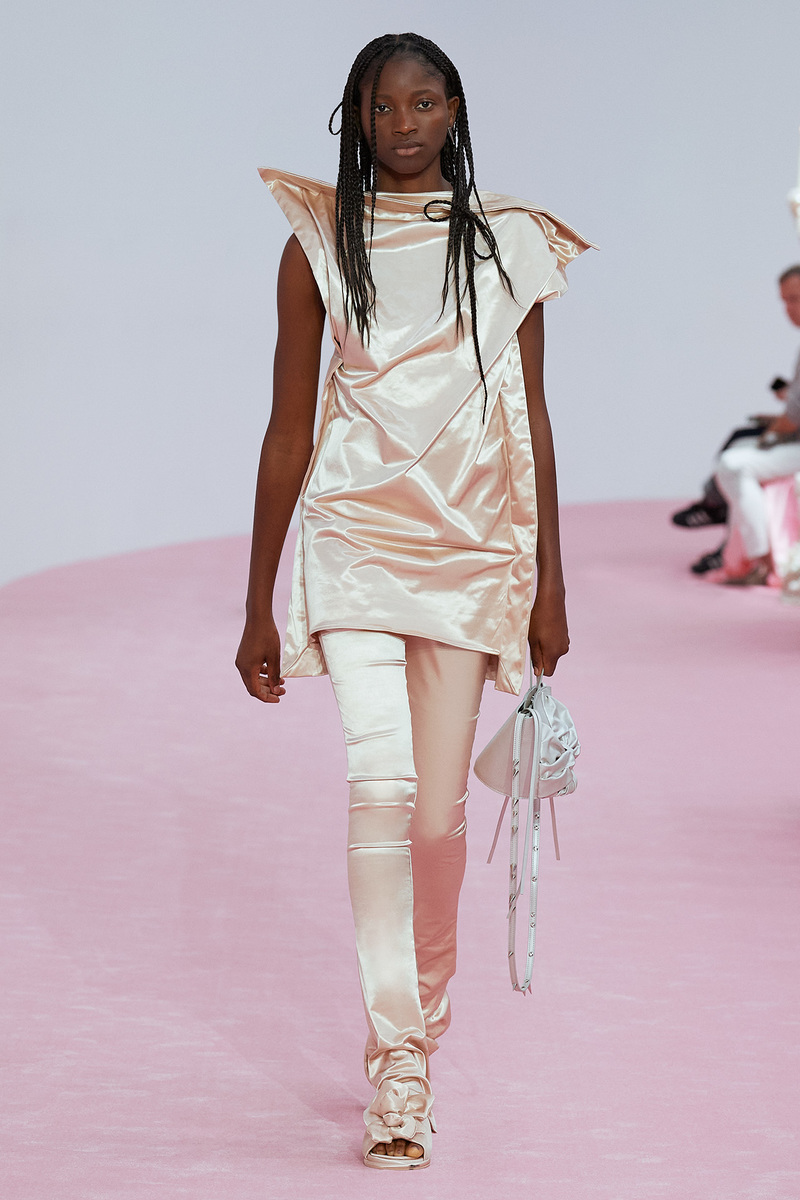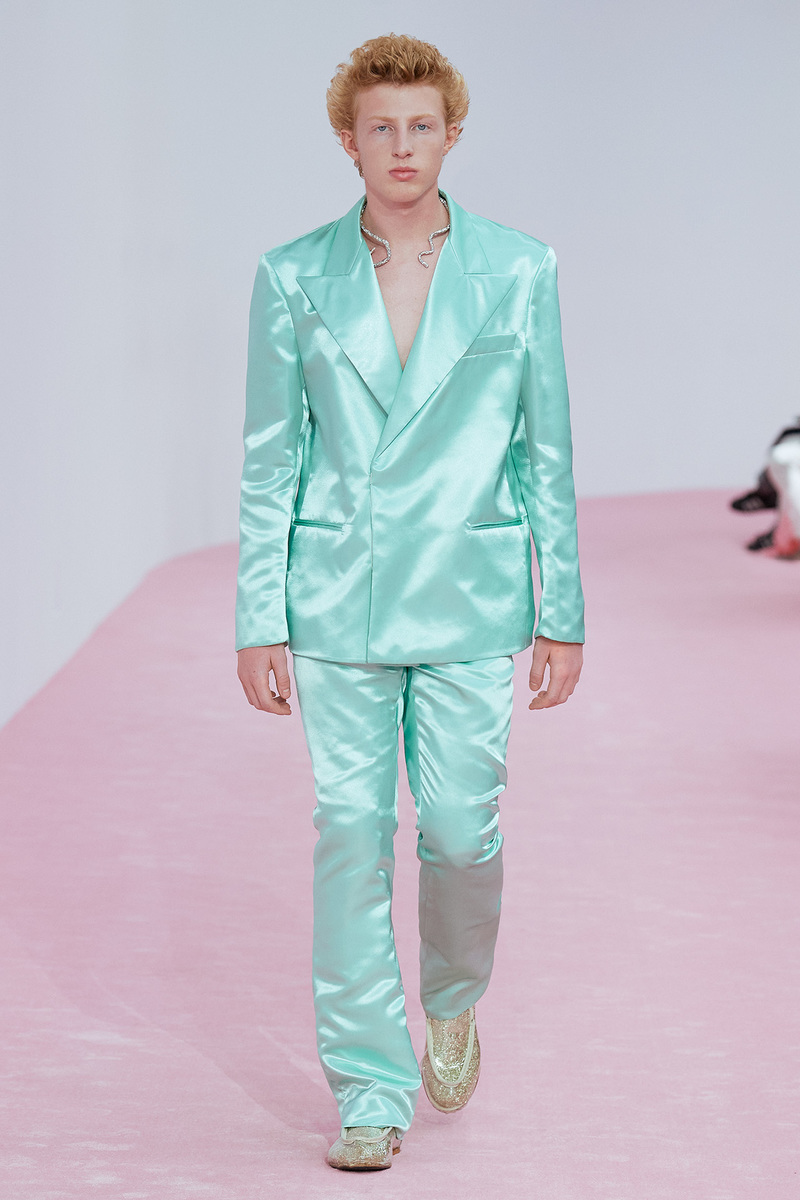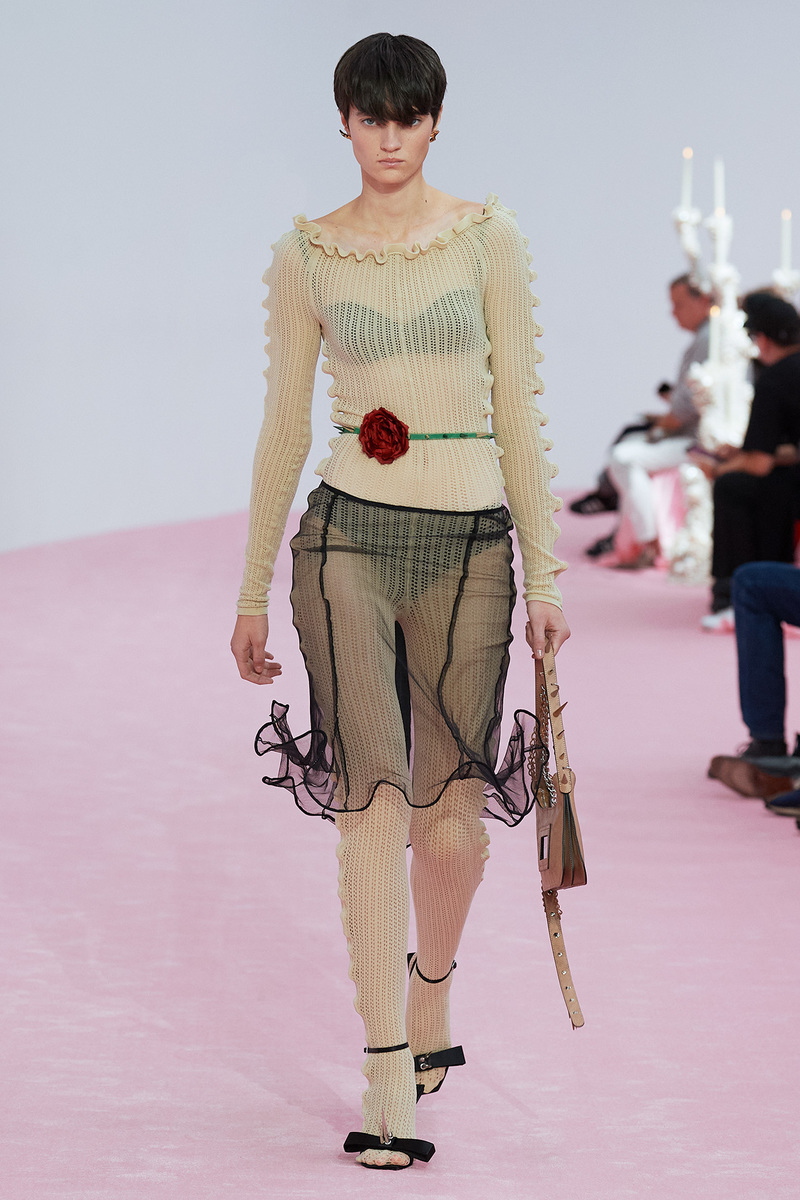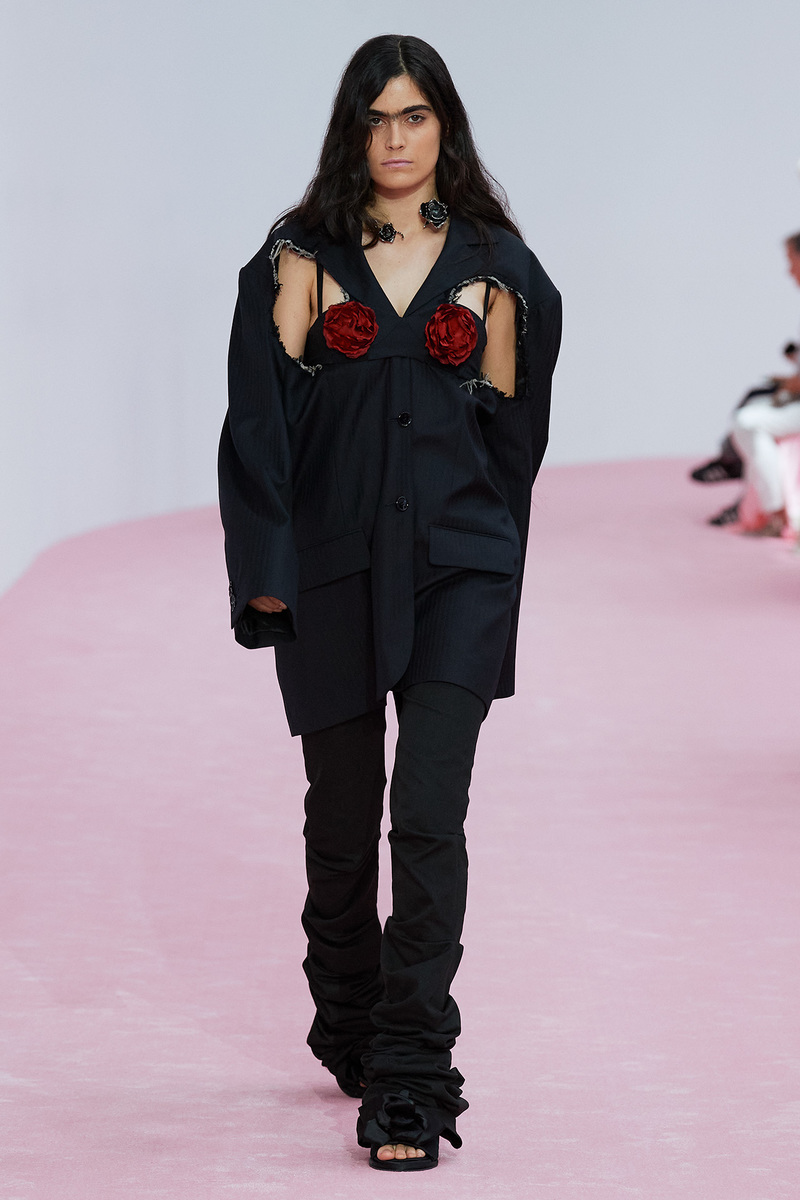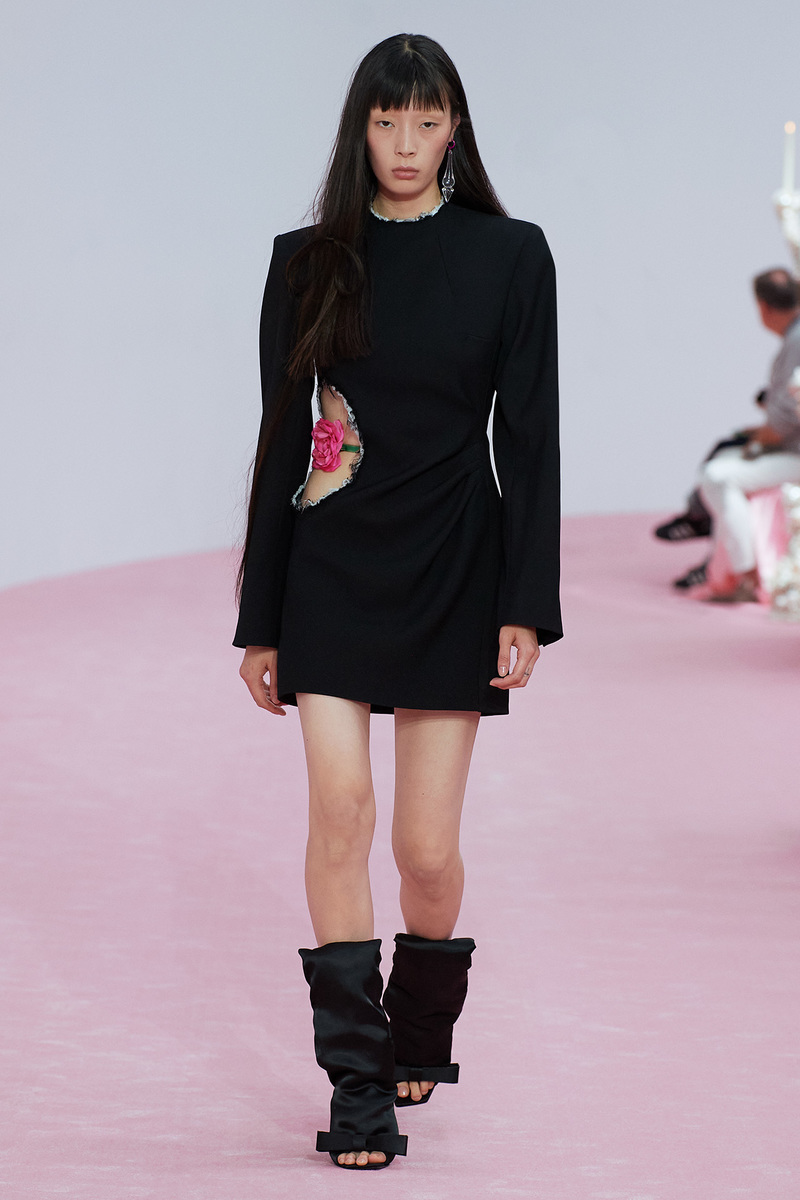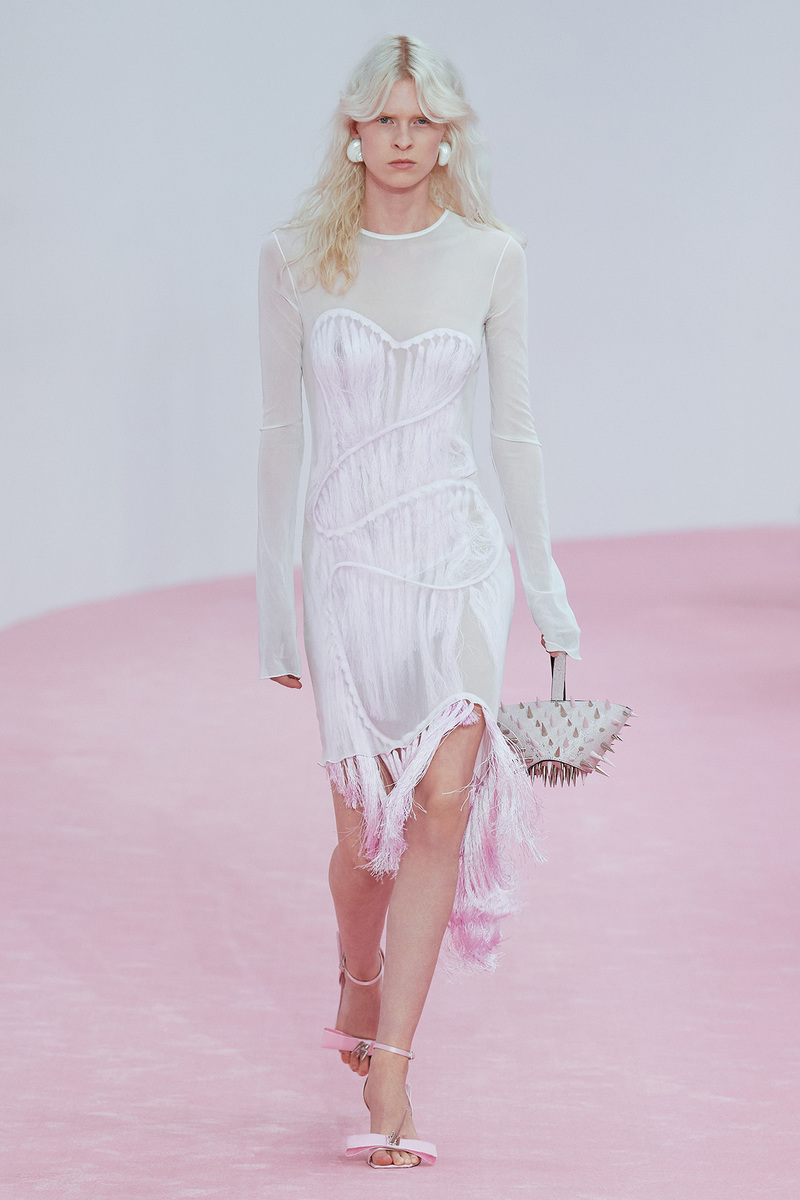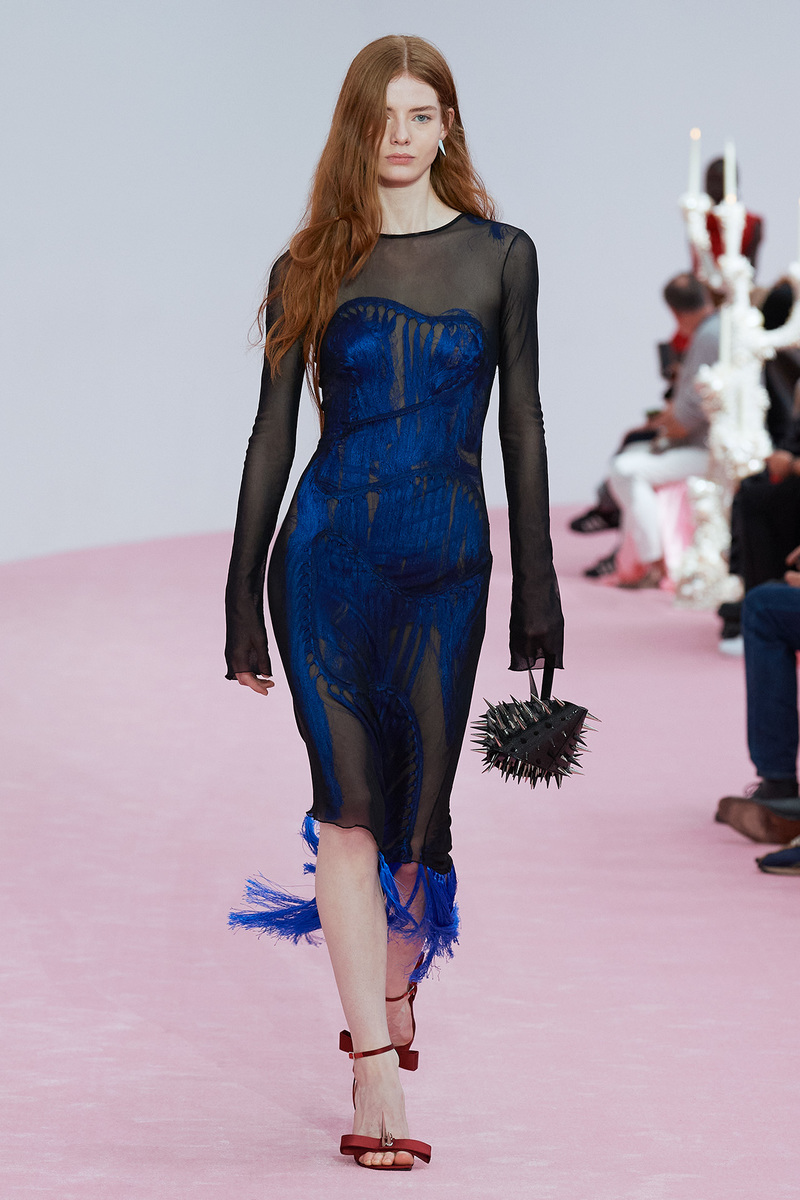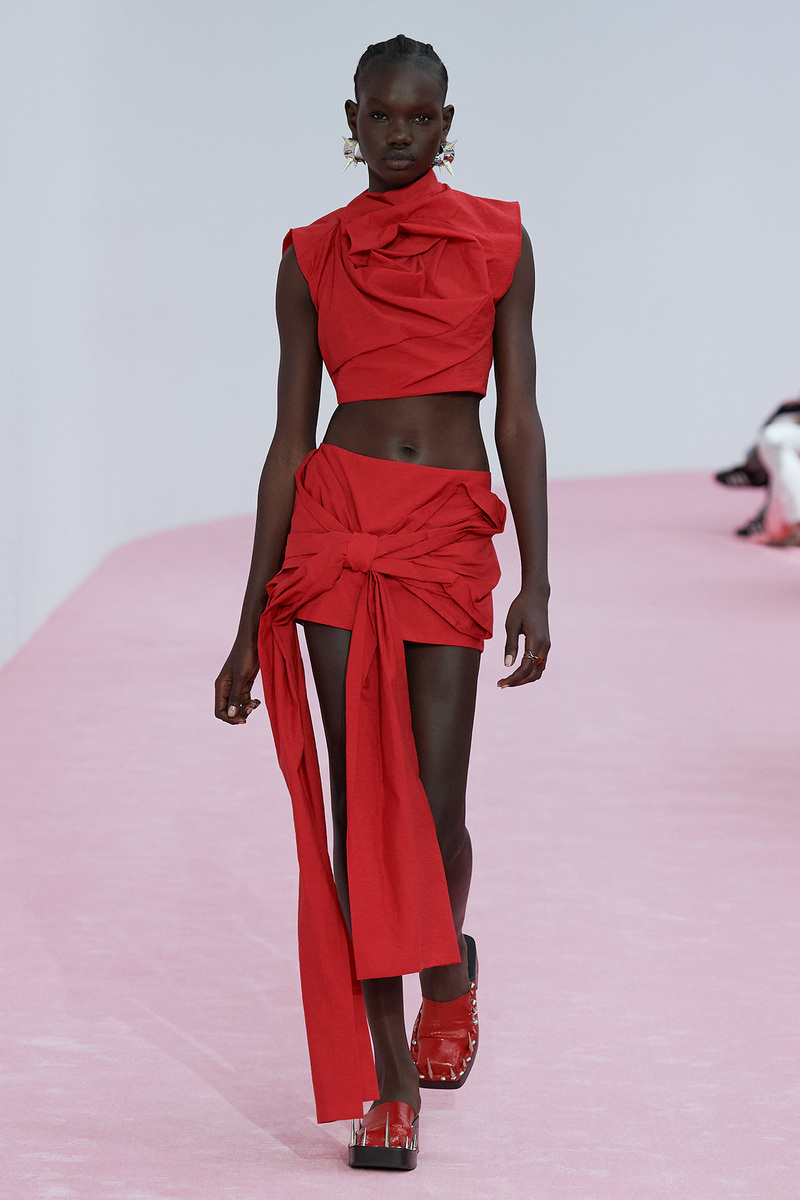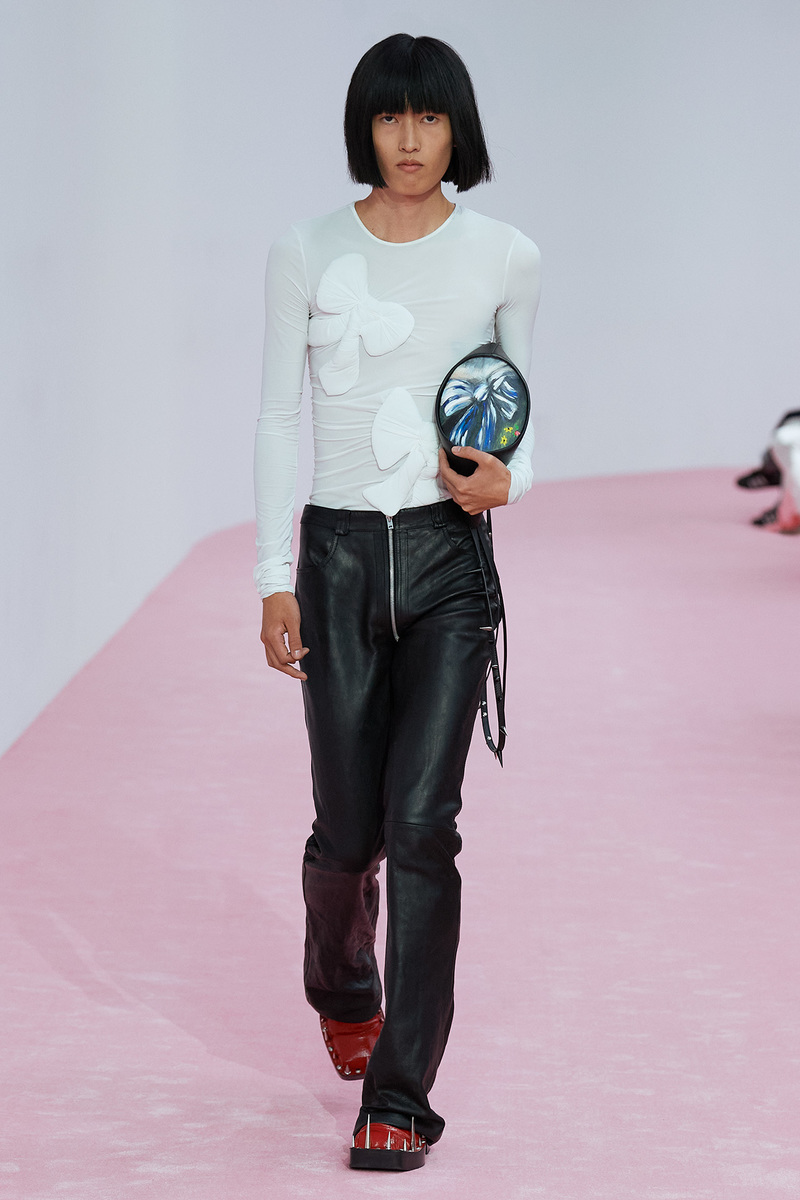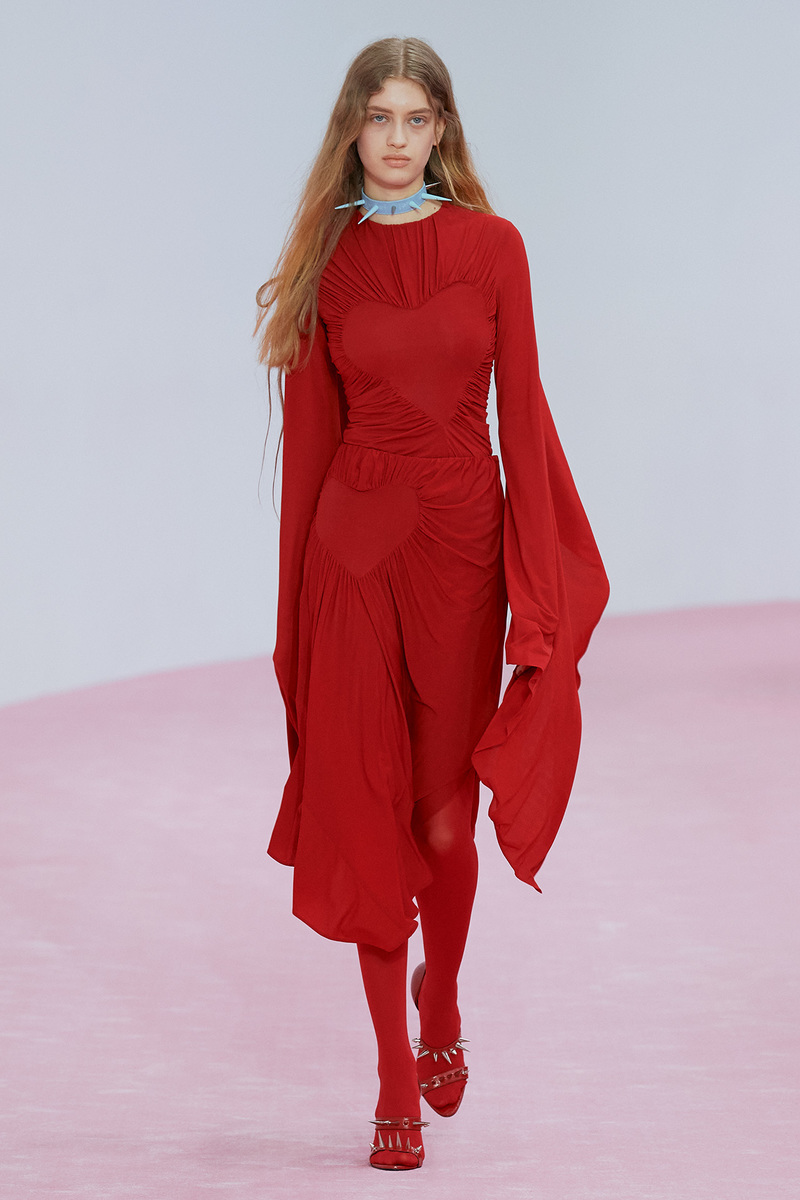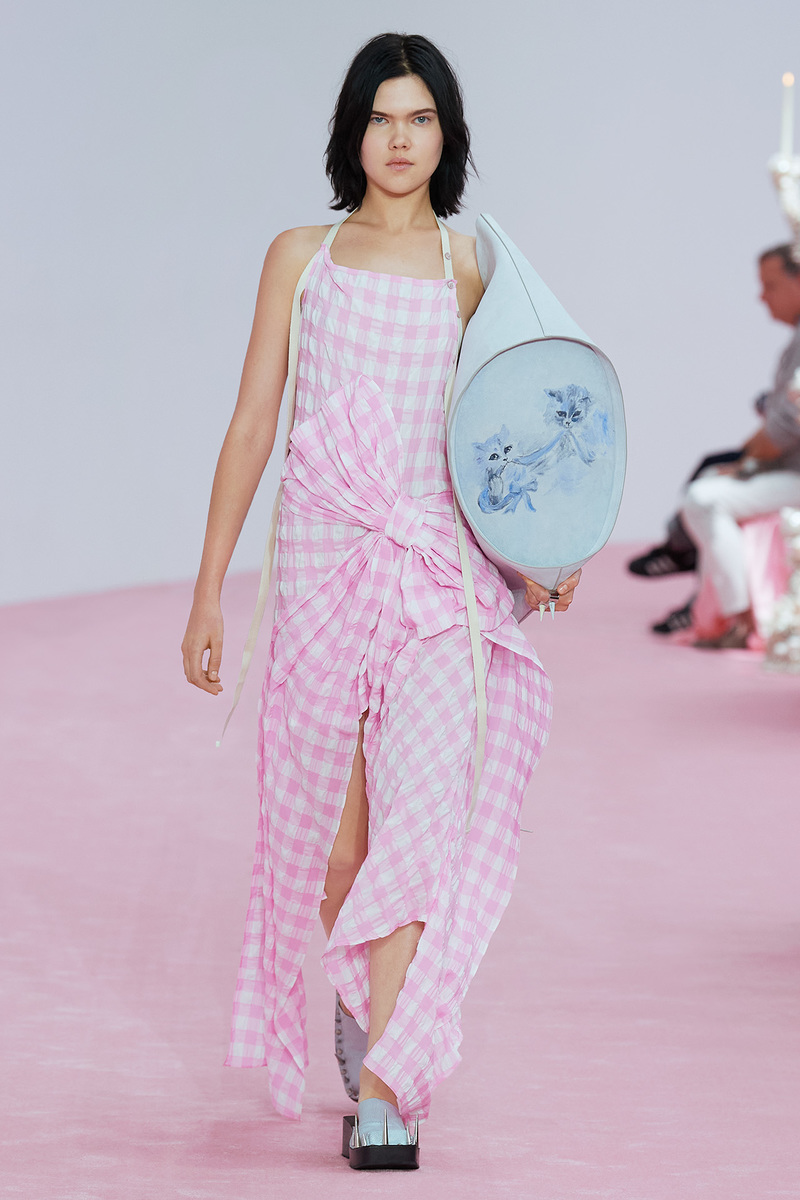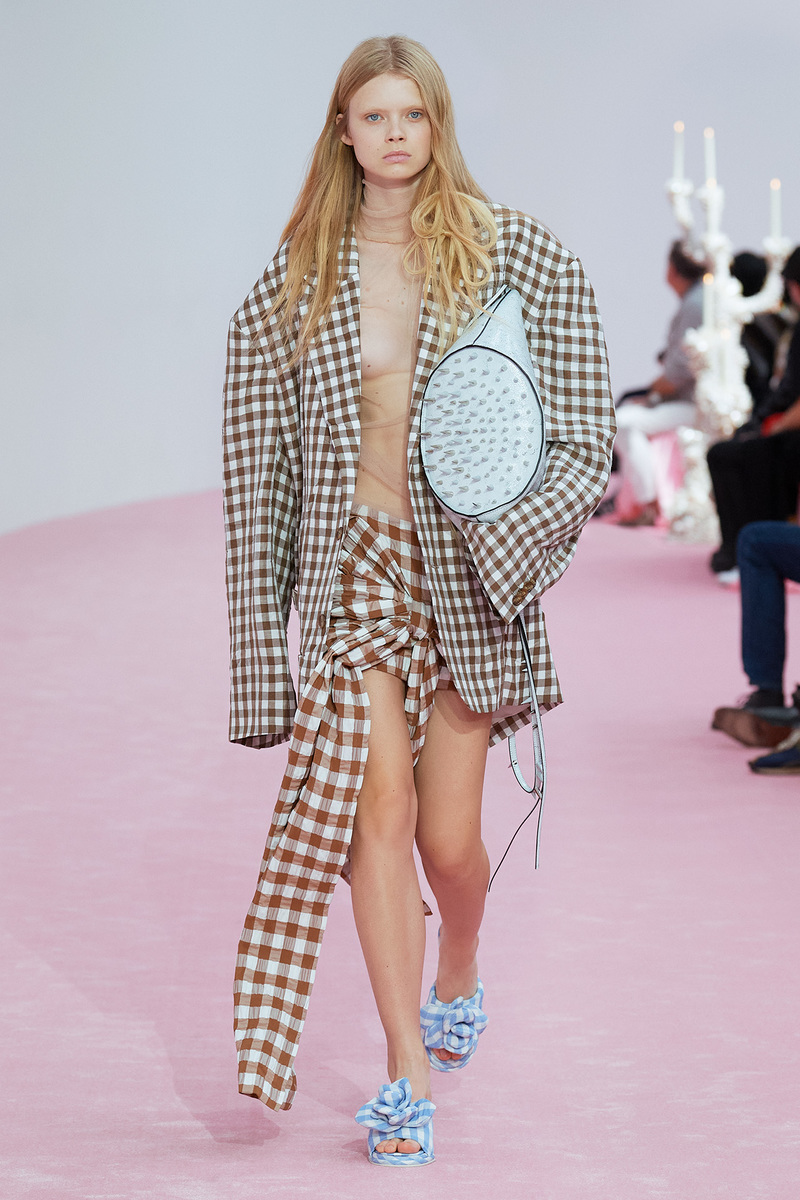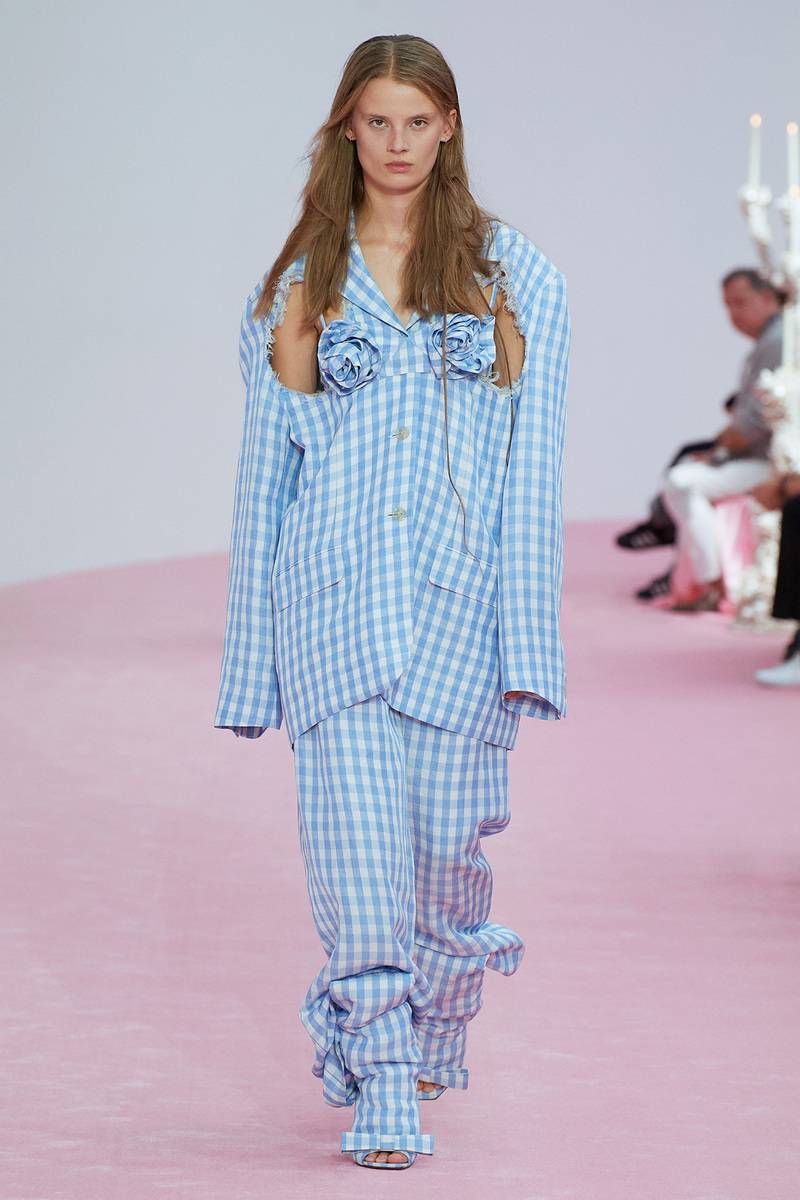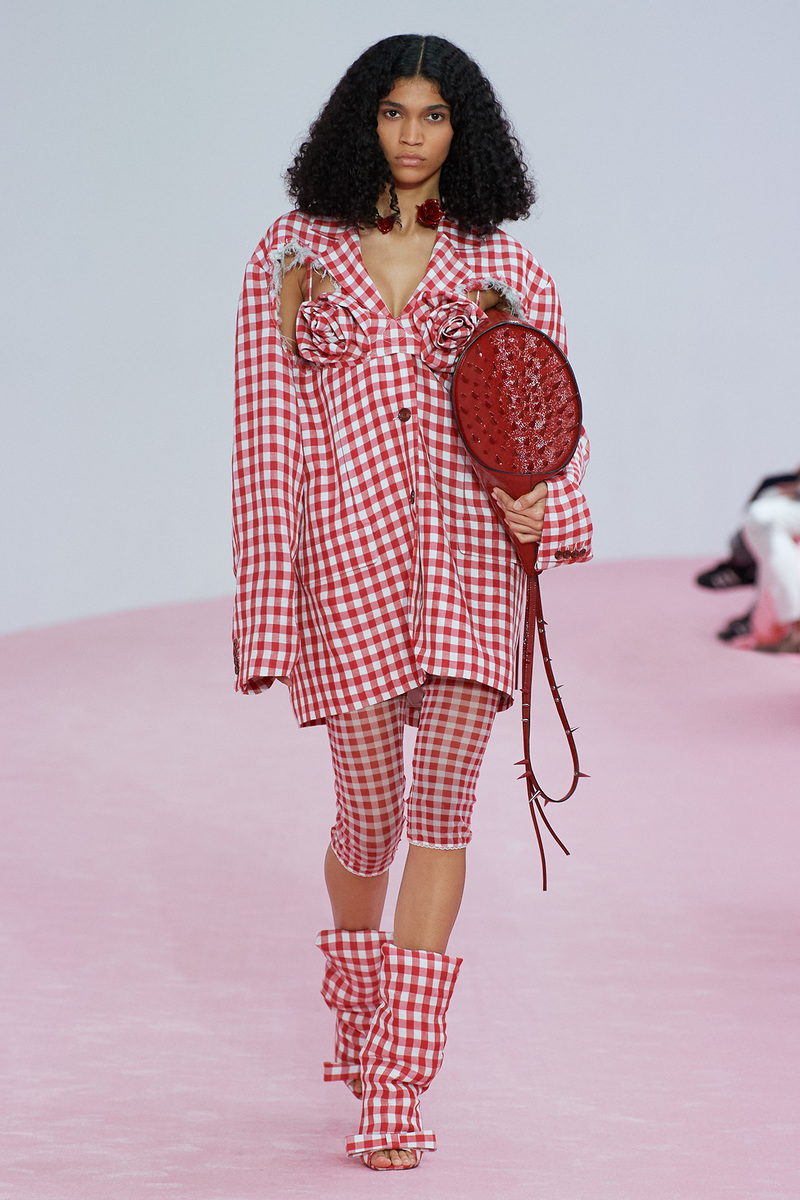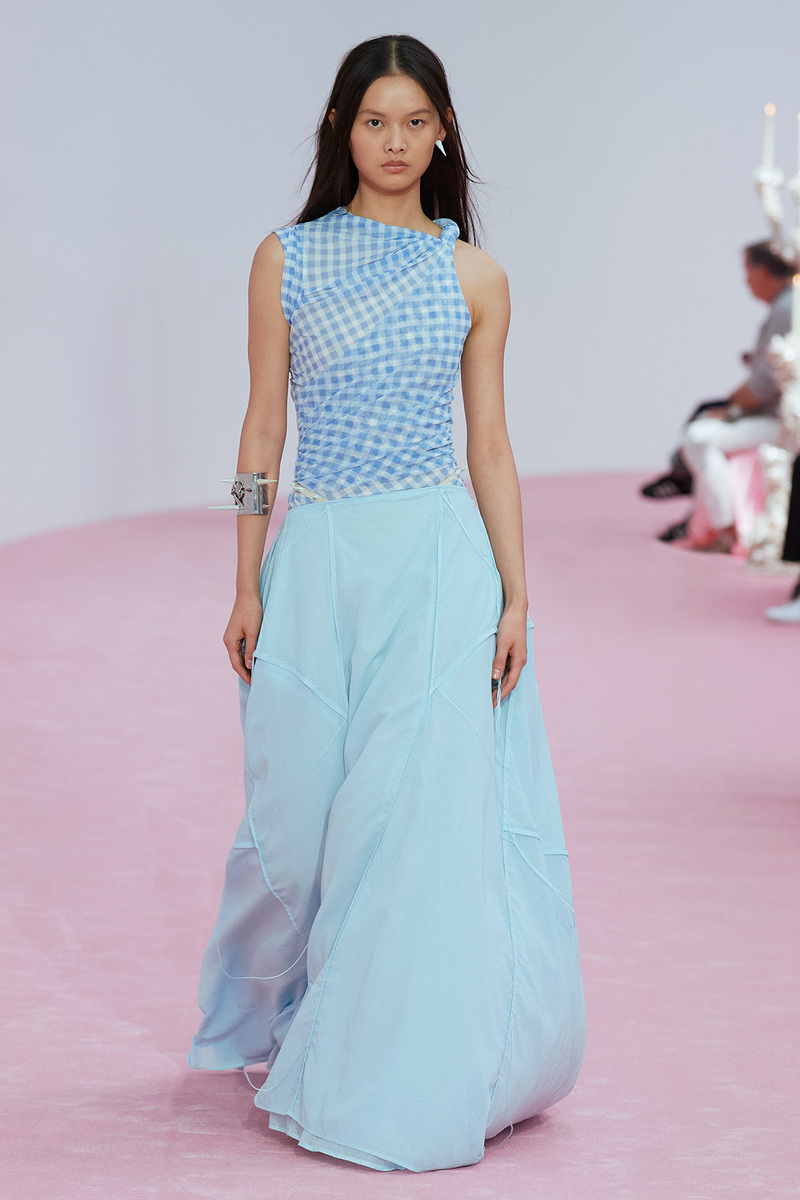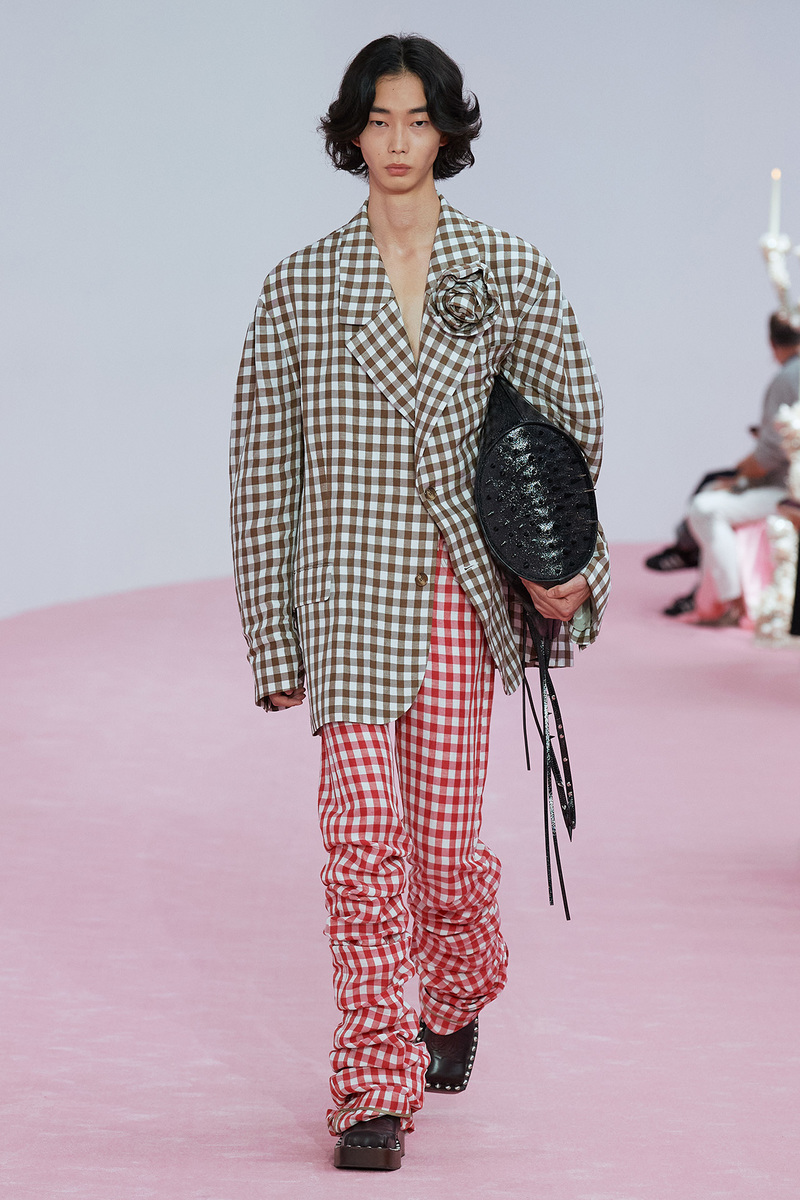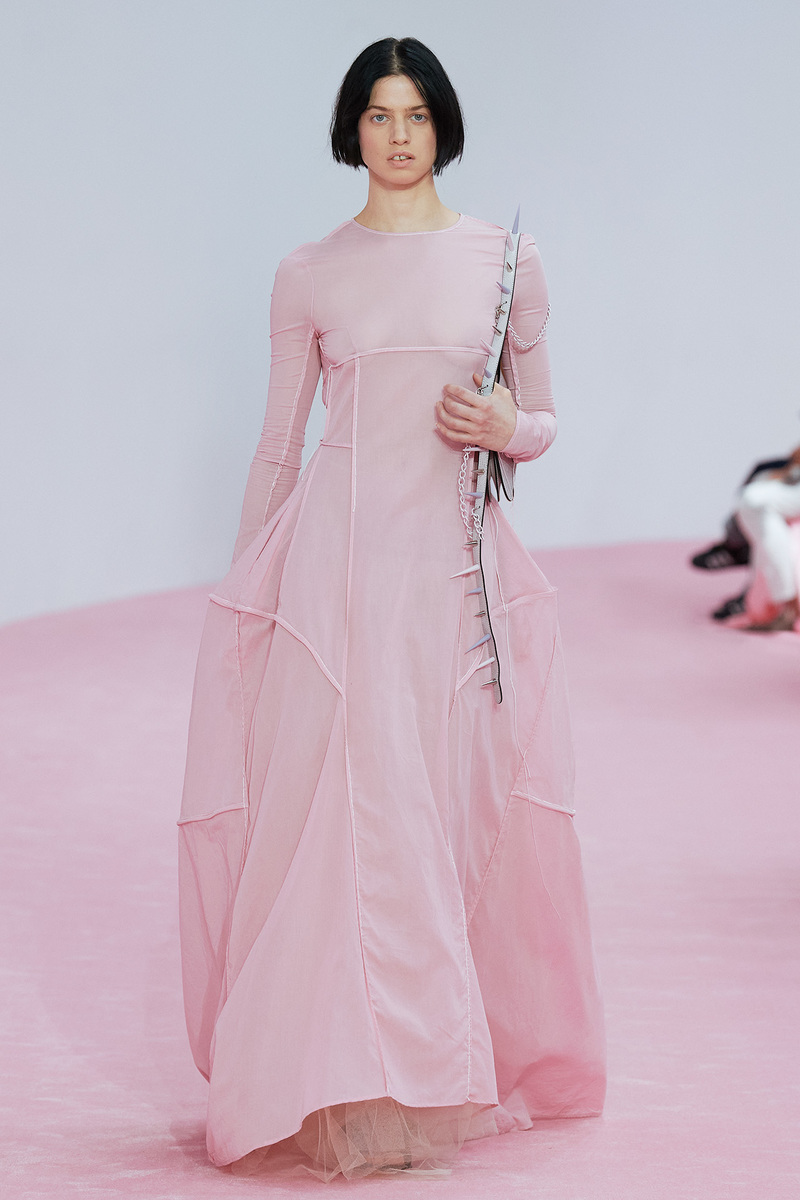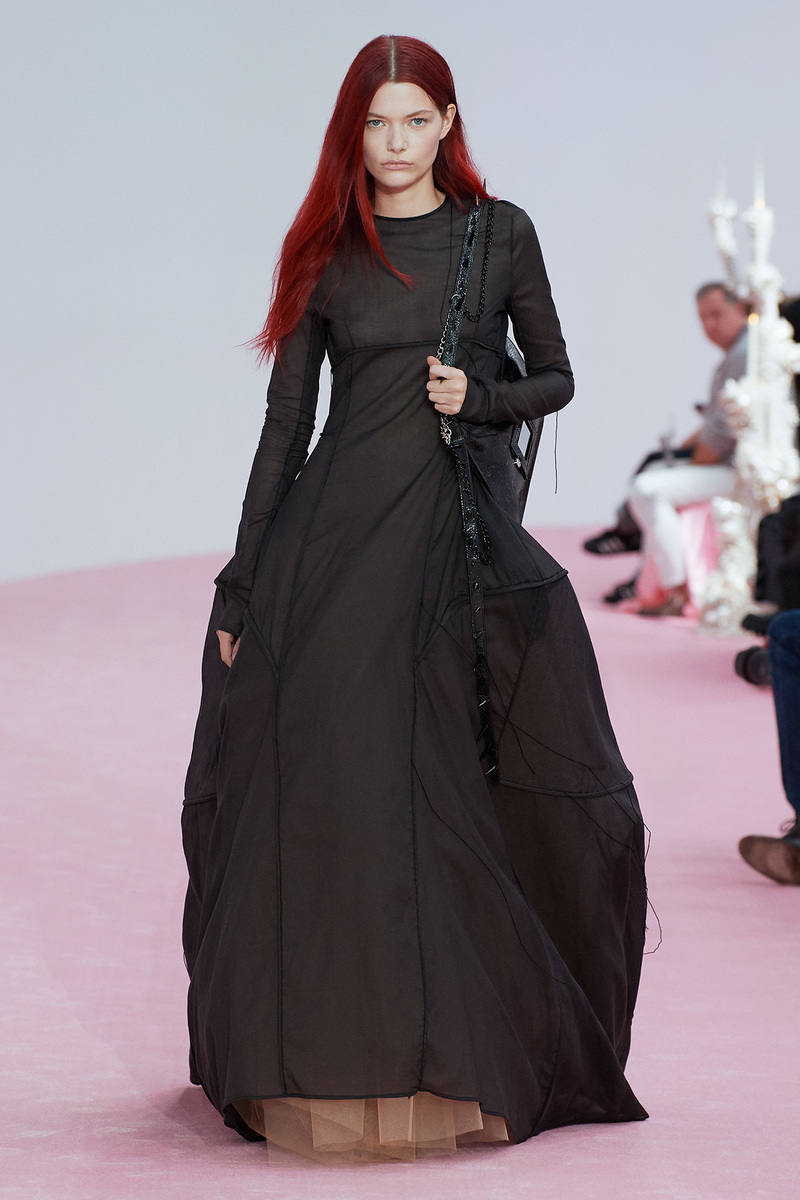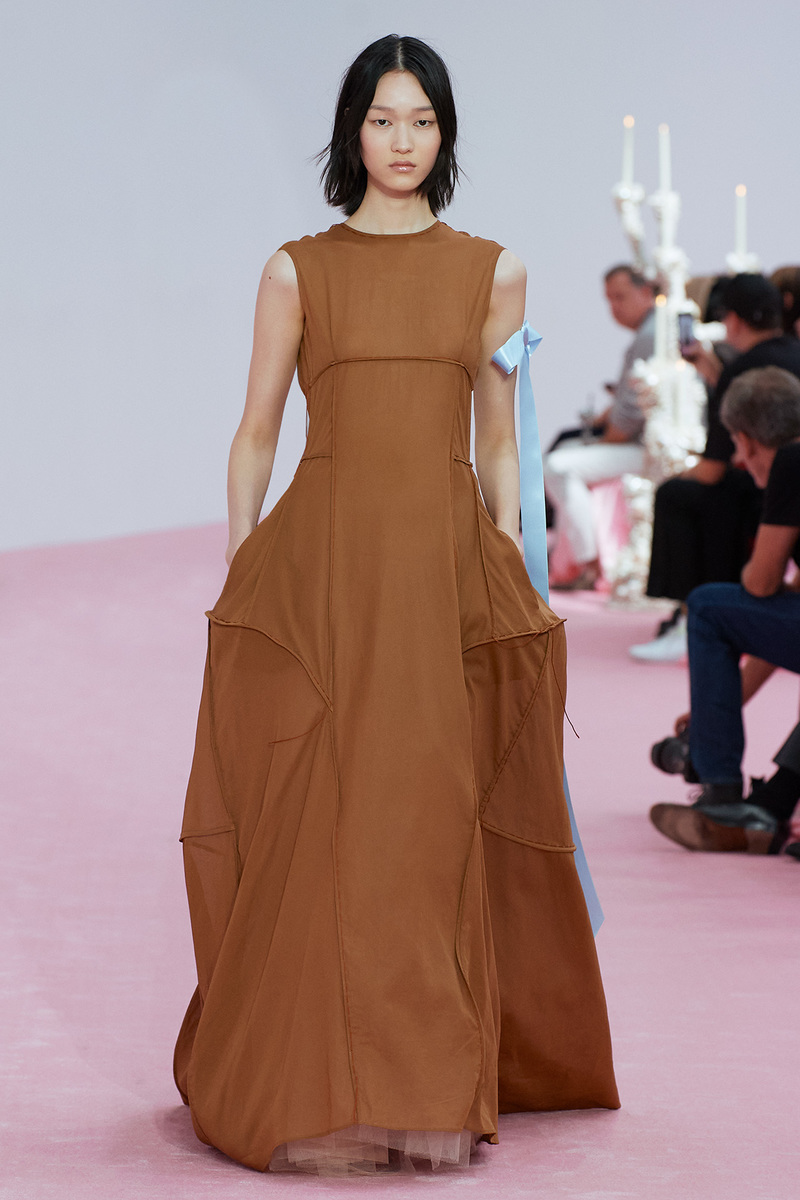 Acne Studios Hosts A Twisted Wedding Party For SS23
To celebrate its 10th year of showing at Paris Fashion Week, the Swedish brand presented its most kitsch collection to date.
Jonny Johansson took to the Palais de Tokyo to rectify a regret: when he married some 20 years ago, his outfit had been too safe. The Acne Studios spring/summer 23 show was the antithesis of its creative director's initial modesty. Riffing on nuptial nostalgia, Johansson staged a love affair between uber-feminine silhouettes and grungy accents. It was a twisted wedding party set in the obligatory all-pink backdrop. Talk about being kitschy.
"I wanted to do a show that celebrated the 10-year anniversary of Acne Studios in Paris, and the most iconic event I could come up with was a wedding," said Johansson. "I find weddings fascinating because they are always a melting pot, and they kickstart a lot of aesthetic choices."
The runway was abound with lace-infused silhouettes, tulle confections, and fine crochet knits. Embroidered dresses were reimagined as pillowcases, the corners dramatically pulled towards the shoulders. Valentine bows were inescapable, adorning anything from nipples to pink gingham dresses. And of course, what would a wedding be without flowers? Pant suits were worn with bra tops featuring a blooming rosette on either cup, while a gossamer-thin dress was garishly emblazoned with flowers and vines.
A satin heel here, a studded leather clog there, the show was as subversive as it was saccharine. Softer fabrics were punctuated by their utilitarian counterparts: hand-painted leather, hard round bucket bags, and waxed denim. Johannson's coquettish vision was juxtaposed by thrashed leather blazers, chokers, and bag straps trimmed with metallic spikes.
"There's something cute, kitschy, sweet about weddings – but also something serious, tense, and vulnerable," Johansson pointed out. "I wanted to put a spin on the classic, kitschy wedding, referencing everything from the tablecloth to the chandelier, the wedding-night bedsheets, the bride's shoe, the bows, and the cute flowers."
Find out more about the collection at Acnestudios.com.
Up Next, Acne Teams Up With Artist Jessi Reaves For A Capsule Collection.