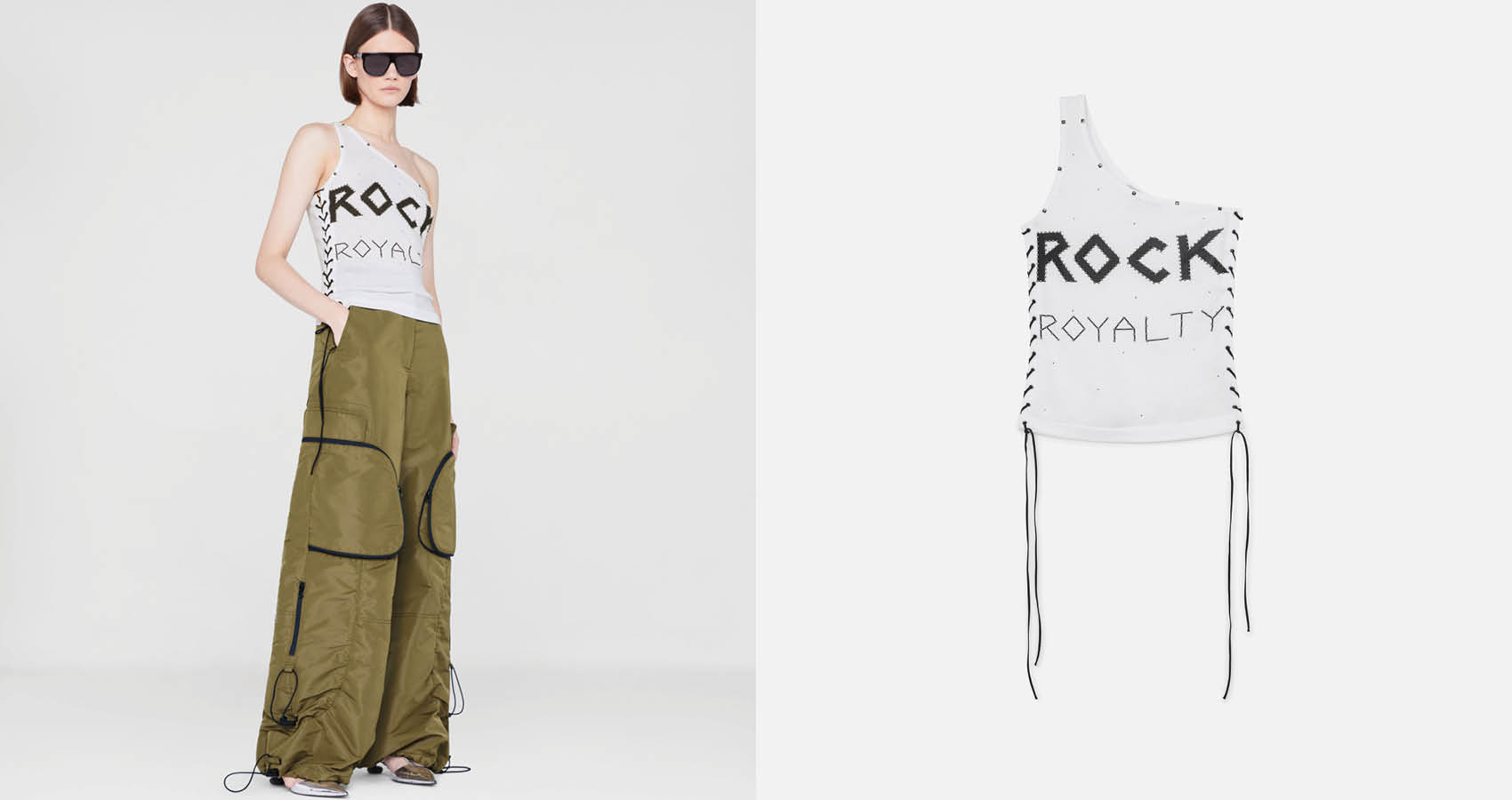 Stella McCartney Brings Back Her Iconic "Rock Royalty" Tee For Pride Campaign
The designer gives the piece of fashion history a sustainable update.
When Stella McCartney and Liv Tyler stepped onto the 1999 Met Gala red carpet in cut-up white t-shirts reading "Rock Royalty," a legendary moment of so-bad-it's-good fashion was born. Homemade, asymmetrical, and studded, the t-shirts brought a true rock-and-roll spirit to a rigid fashion institution, setting future Y2K trends of tackiness and ironic pieces that are seeing a revival today. Over 20 years later, McCartney has established herself separate from her rock royalty father but is paying tribute to her past rebellious look in her Pride 2022 Campaign.
Titled "The Faces of Pride," McCartney's latest campaign celebrates the ability to express queerness through fashion. The brand aimed to create an authentic environment, including only members of the LGBTQ+ community in the shoot. Stylist Mina Galán had complete control of directing and styling Stella McCartney Spring and Summer 2022 pieces, photographer Jaqueline Landvik took the shots, and models Coumba Samba and Mikey Mendoza posed in the famous tees.
The campaign places the models and clothing in East London's Hampstead Heath. "They reconnect with nature in East London to capture a sense of infinite strength – reclaiming a space not normally associated with the urbanity of the queer community, creating a radical dichotomy of visuals and tones," said a statement on McCartney's website.
The "Rock Royalty" tee also sees a sustainable update, produced with Refibra™ Jersey, which upcycles unused garment fibres. Environmentally conscious materials make up the other pieces featured in the campaign, like the cut-out jumpsuits and knit bodysuits made of sustainable viscose.
Check out "The Faces of Pride" campaign and shop the "Rock Royalty" tee on the Stella McCartney website.