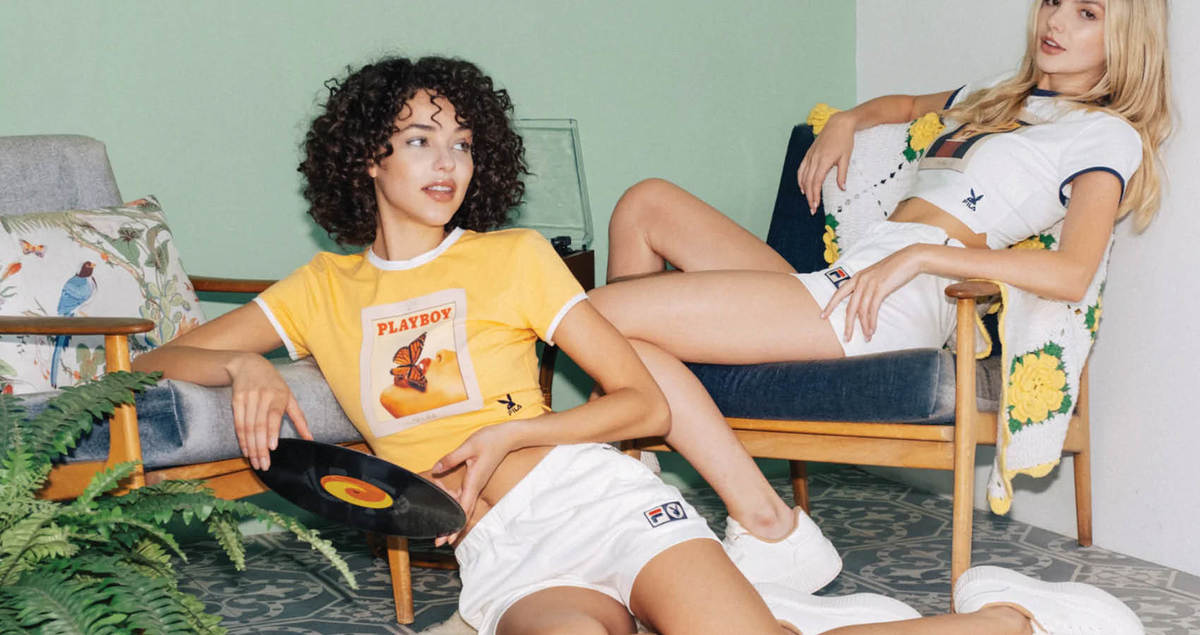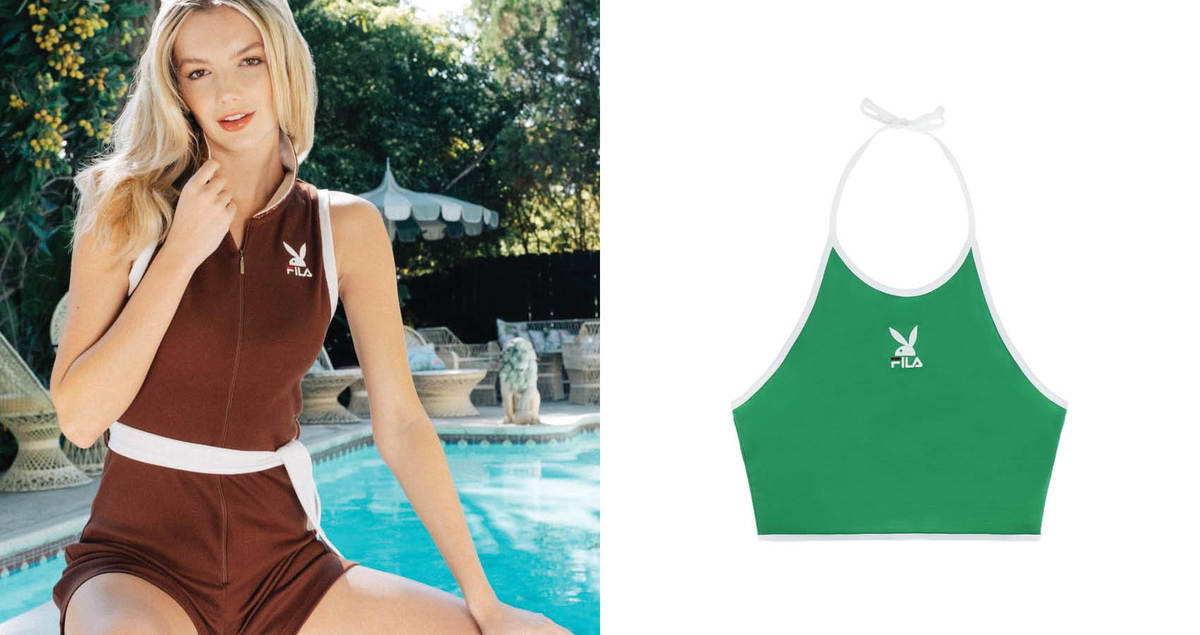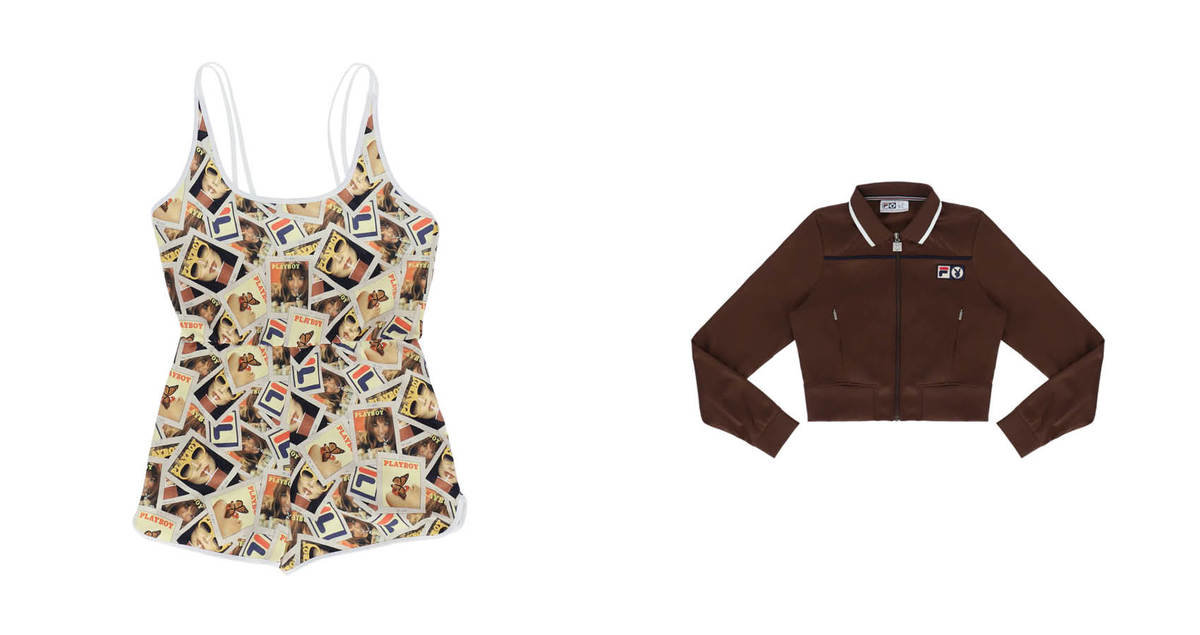 Playboy and Fila Collaborate for Women's Capsule
For all of the women who have wanted to dress like a bunny.
Fila has partnered with Playboy in order to make a summer-centric look for women, dubbed Women's Capsule. Taking archival images from the infamous Playboy Magazine, the collaboration creates a breezy aesthetic of crop tops, t-shirts, rompers, shorts, and zip-up track suits. The graphic t-shirts get by with a clean look, while maintaining a degree of the brand's sensual imagery presented on polaroids. The brand's halter tops sport polaroid pictures of a butterfly on a woman's lips or a woman in sunglasses drinking through a straw.
The campaign was shot on a Super 8 camera by Susan Berry in order to give the collection a vintage 1970s feel. The campaign features young people lounging poolside, enjoying their youth and soaking up sun. The classic aesthetic of the collection and its corresponding campaign taps into that desire to take advantage of a young, carefree life while you can.
The Women's Capsule collection perfectly encapsulates the summer spirit, taking the cavalier attitude of Playboy and combining it with Fila's streetwear element. The hyper-feminine styles of this collection offer women a chance to reclaim the Playboy look as a source of empowerment.
The 13-piece collection is now available on urbanoutfitters.com and playboy.com with the prices ranging from $29–$89.
Up Next, Christian Dior Takes Us to Spain for the Cruise 2023 Show