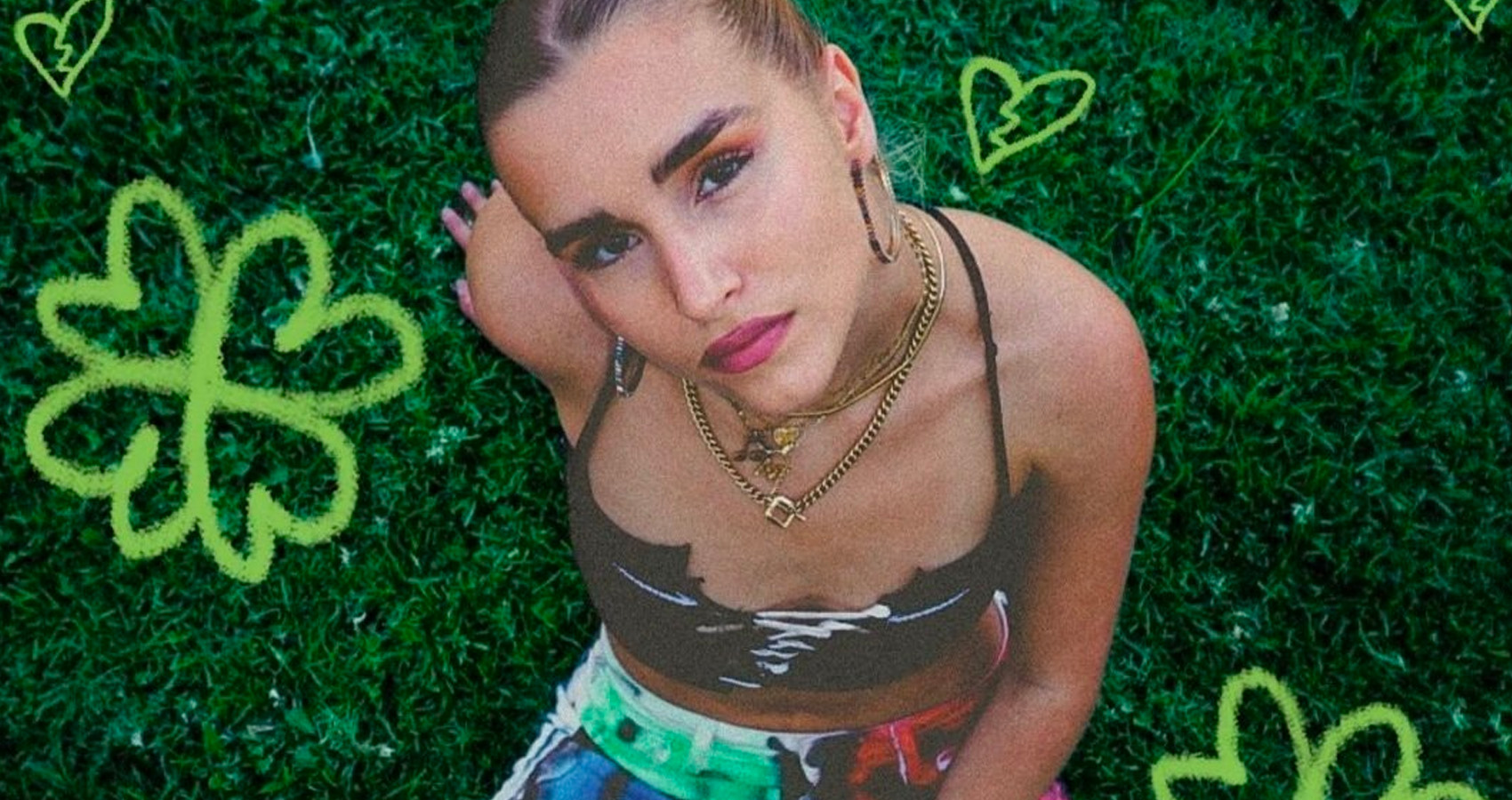 Nat Slater Is Unlucky In Love
The London-based artist's new track is an anthem for all your relationship woes.
Nat Slater is self-aware, to a startling degree. In the new track "4 Leaf Clover," the artist, born and raised in London, weaves a tale of the ever-relatable struggle to find romance, and somehow makes it sound even cooler than a relationship.
"I wrote '4 Leaf Clover' about my failed love life lol. It's basically saying that I could find a perfect person for me, ticks every box, but somehow everything would still end up going wrong. And all my friends would always be chatting to me about their happy relationships, I was just like damn can't relate," Nat says on her inspiration for the track. "I wrote the song in my bedroom, it made me laugh."
Combining contemporary R&B, hazy vocals, and classic pop production, the track sounds like what a creative collaboration between Ariana Grande and Grimes might result in. This unique musical signature is drawn from Nat's experience playing open mic nights across London, thus introducing her to music producers and studio sessions that helped carve out her individual sound.
"4 Leaf Clover" in particular is the result of the artist's collaboration with producer Mark Hill (of Artful Dodger notability). The duo formerly partnered during the production process of Nat's previous single "Been A Minute." Is an Olivia Rodrigo/Dan Nigro or Taylor Swift/Jack Antonoff-level creative dream team in the works? These two tracks certainly make a compelling argument.
Though, this is not to discredit the artist's other forthcoming releases, which have seen her work with the likes of Monro (Jhene Aiko), and Oscar Schellar (PinkPantheress) as well. With such a diversified roster and an already distinguished sound, Nat is setting her sights high (and has more than enough expertise to justify it).
4 Leaf Clover is out now.