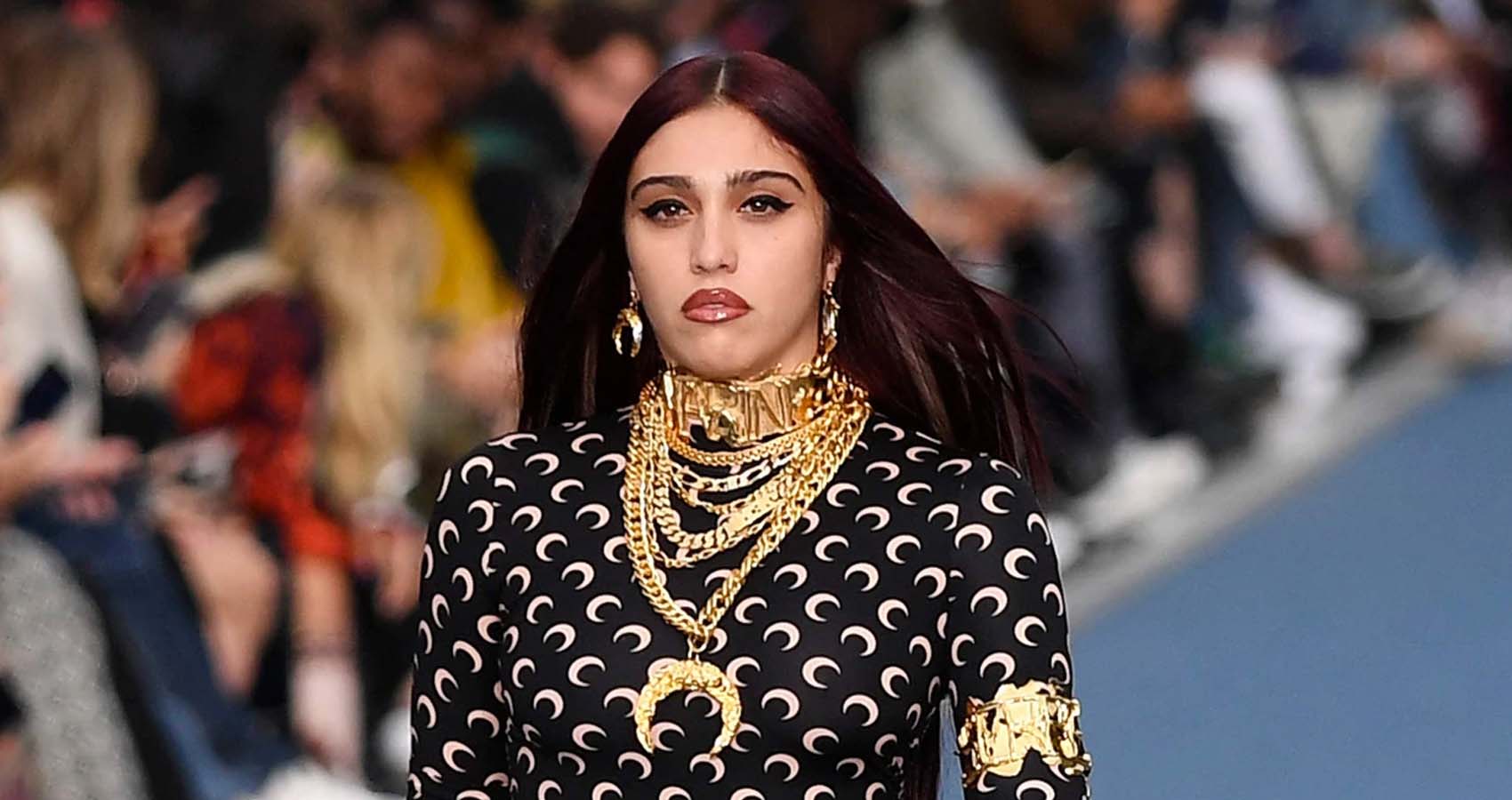 Lourdes Leon Stuns In Marine Serre Catsuit
It's giving Queen of Pop energy.
Model Lourdes Leon recently walked the runway wearing a full catsuit. According to Allure, Madonna's 25-year-old daughter had her latest modeling gig at Paris Fashion Week, specifically the Marine Serre Menswear Spring 2023 show on June 25.
Sporting Marine Serre's classic crescent-moon design from head to toe, the model also wore thick, gold layered chains around her waist and wrists. Winged eyeliner and a gold choker and pendant completed the look.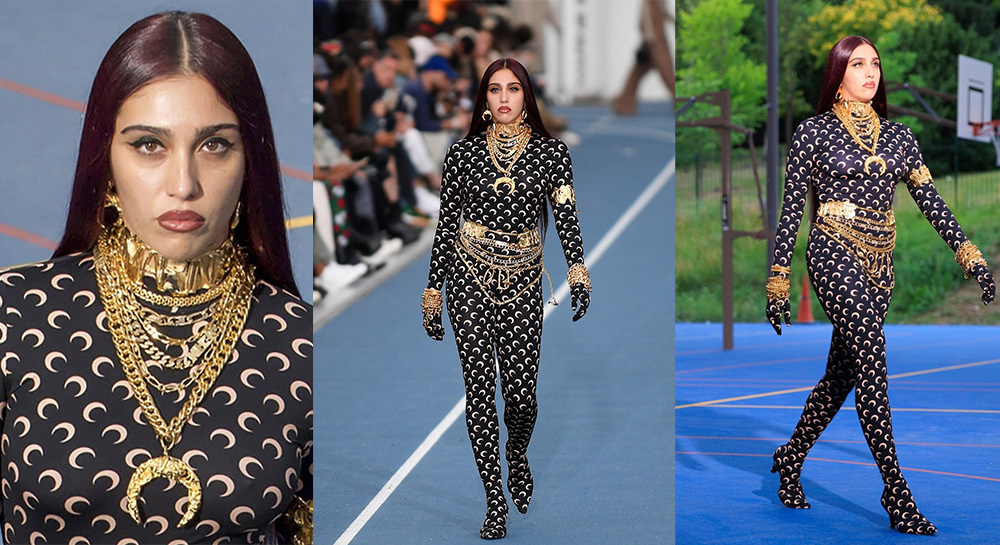 Coincidentally, Leon's pop-icon mother also favored the brand in an Instagram post from late May, posing with pink roses in a fitted Marine Serre top. Some fans are even saying the two could be twins!
A post from the Marine Serre Instagram account (@marineserre_official) shared other looks from the "STATE OF SOUL" event such as "athletic swimwear made from recycled fibers." Instead of the traditional runway platform, however, the Marine Serre models walked down a track lane.
Up next, "Instagram And Facebook Are Removing Abortion Pill Posts"