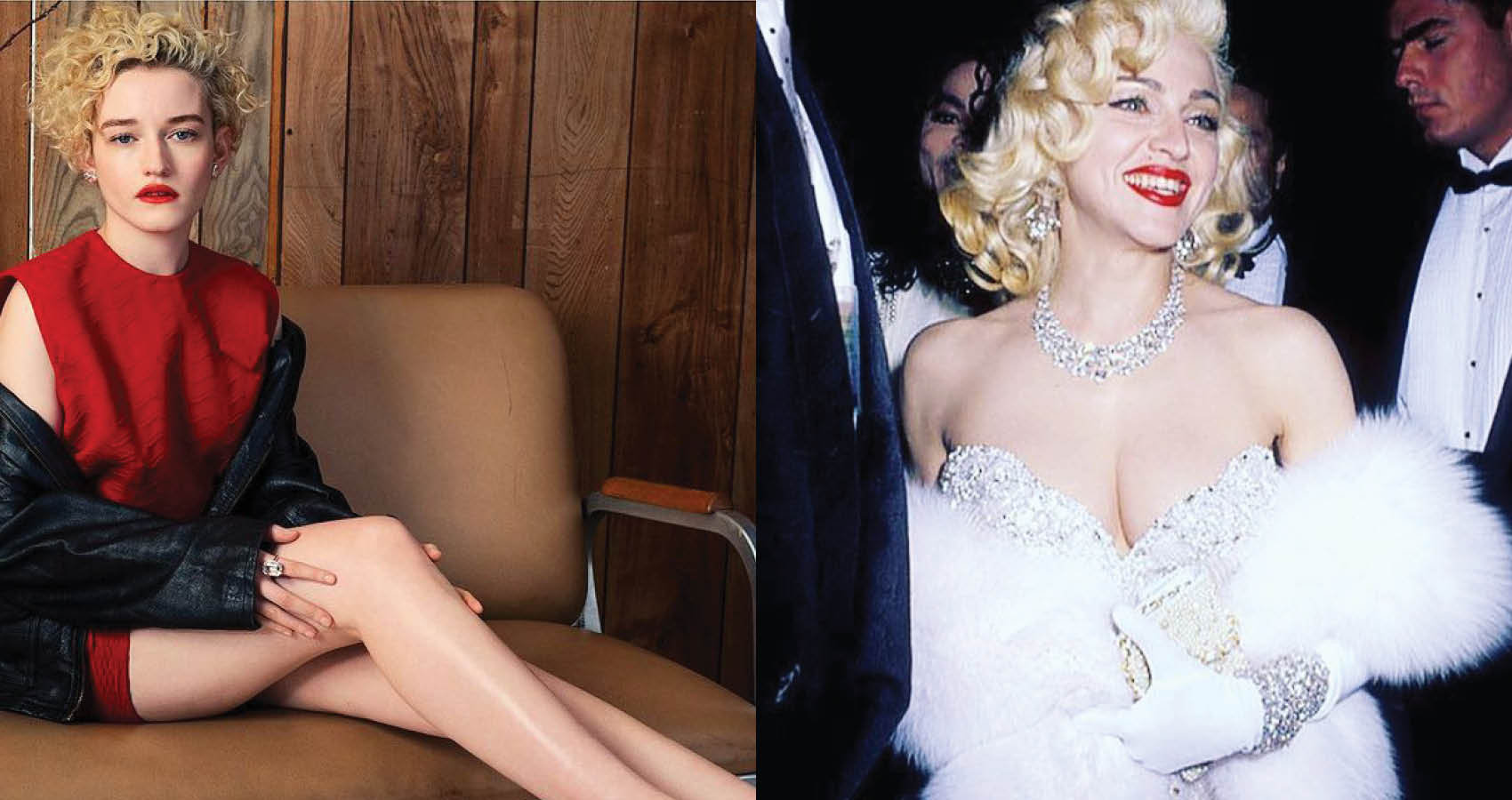 Madonna Has Found Her "Lucky Star" In Julia Garner
Ozark's Julia Garner came out on top in the competition to portray Madonna in an upcoming film.
The internet has been buzzing over the last few months as people debated which actress would be the right choice for the Madonna biopic. Finally, Universal Pictures and the "Like a Prayer" singer have found their star; Inventing Anna actress, Julia Garner, beat out the other contenders for the coveted role.
In addition to sharing a strong resemblance with Madonna, Garner has proven that she has the acting chops to pull off such a significant role. She's starred in two hit Netflix shows and has shared the screen with iconic actors such as Lily Tomlin and Emma Stone. The Ozark star was up against Euphoria's Alexa Demie and Little Women's Florence Pugh.
Following multiple biopics in recent years, Madonna's announcement about her film shows that she's following a similar path to the others. The 80s pop icon claimed that she wanted to "convey the incredible journey that life has taken me on as an artist, a musician, a dancer — a human being, trying to make her way in this world." Her announcement gives fans hope for a Bohemian Rhapsody or Rocketman-style biopic. Since the movie is in pre-production, there hasn't been a release date announced, but I'm sure we will get updates from the "Hung Up" singer throughout filming.