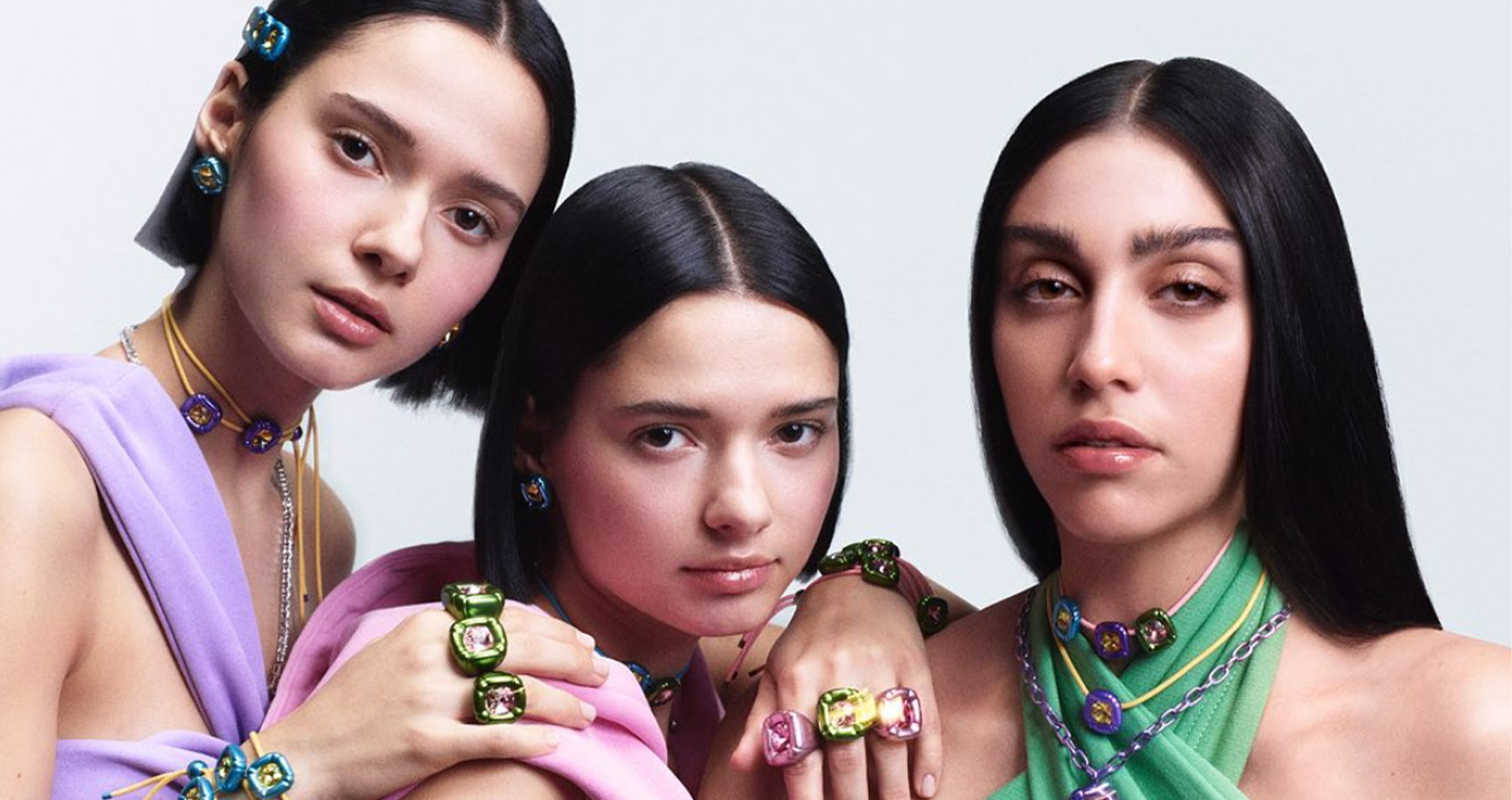 Lourdes Leon Is The New Face Of Swarovski
Madonna's daughter is forging her own path.
Lourdes Leon, daughter of pop icon Madonna, is the new face of Swarovski's Collection II campaign. The brand says that the model, actress and activist will "serve as a platform for representation of people from all cultures and orientations."
"Model, Actress, Linguist, Academic, Activist, Lourdes personifies the spirit of Swarovski," said a representative for the brand during the press release. The new collection is set to "ignite dreams around the world." The first released image shows Lourdes in a Y2K-inspired green scarf top and low-rise denim jeans, accessorized with glistening belts, necklaces, rings and a belly chain.
Having worked with Stella McCartney, Marc Jacobs, Juicy Couture and Gypsy Sport, Lourdes Leon continues to be at the forefront of fashion. She also featured on the cover of Vogue's 2021 September issue titled "Generation America: The Models Changing an Industry" alongside several other models including Bella Hadid and Kaia Gerber.
The pop-megastars daughter is passionate about forging her own path in the industry, despite her family connections. In a recent Vogue interview, Lourdes spoke about how she paid for college herself and now lives in Brooklyn with like-minded creatives that she can collaborate with. "People think I'm this talentless rich kid who's had everything given to her, but I'm not," she told Vogue.
Collection II is available to shop online now.