OFF White's Fall 2021 Runway Show Is Kicked Off By Bella Hadid
Opening the show with a strut on the runway, the model captivates viewers.
Bella Hadid appeared in an ultra-short, electric blue velour tube dress and knee-high boots, showing the brand's change in direction. And musical artist M.I.A. returned to the stage after being absent for several years and performed her hits, including the song "Paper Planes," backed by Tamil dancers.
After returning following the unpredictable year of 2020, the founder of the brand Virgil Abloh introduced a platform called ImaginaryTV which is a coed see now, buy now model.
According to Off-White, "It's a mixed platform channel that brings together fashion, art and culture, not just for marketing or just to bring energy, but authentically representing artists."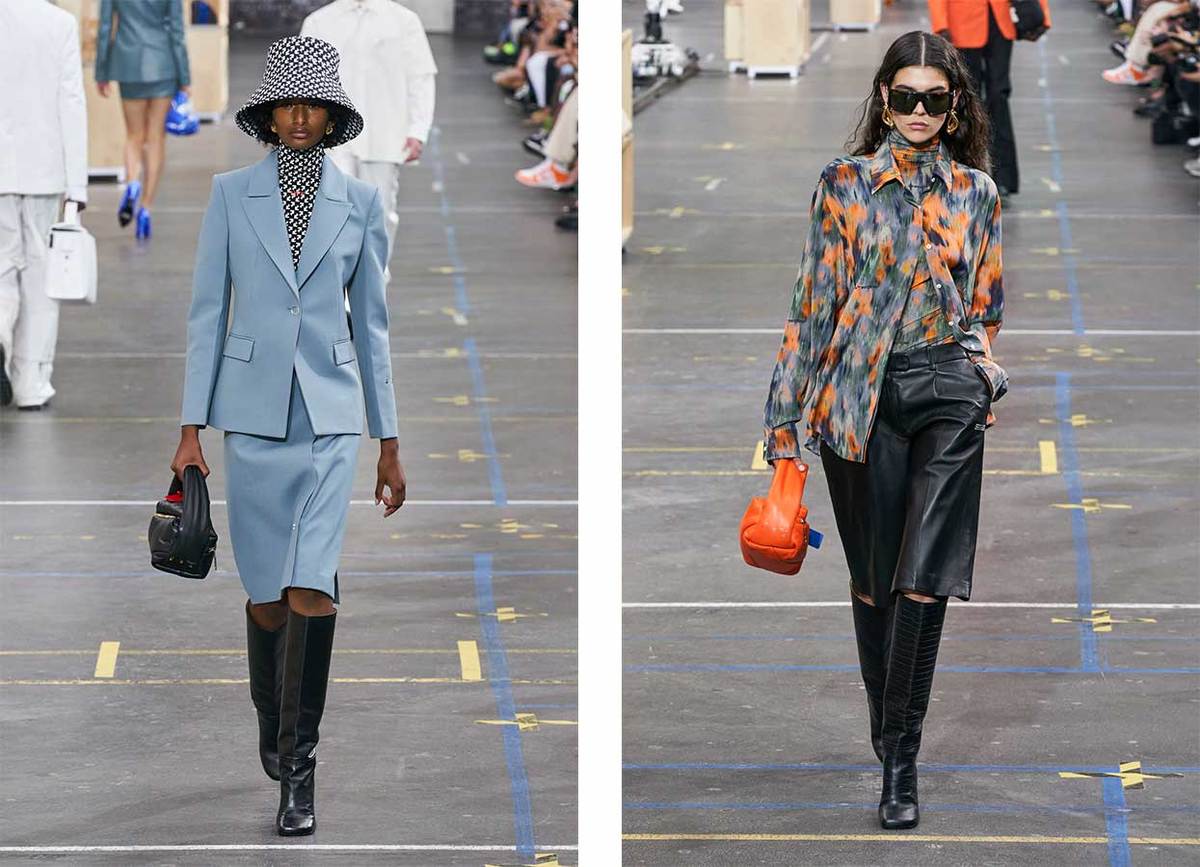 The performance of the night came from MIA, who wore a white pantsuit and blonde hair. Honey Dijon, Alton Mason, Joan Smalls, Amber Valletta, and Georgina Grenville were also among the familiar faces that walked the show.
The label has periodically taken on a more mature direction under Abloh, in a bid to shed its streetwear associations and anchor itself within the luxury segment. He drew inspiration for this project from his background in architecture as well as his recent work with Braun, a German electronics manufacturer.
Artists and collaborators alike have always surrounded Virgil Abloh. He has maintained Off-White's cultural currency by positioning it as a platform for thinking, even as it transforms into an outlet for selling in-season items.