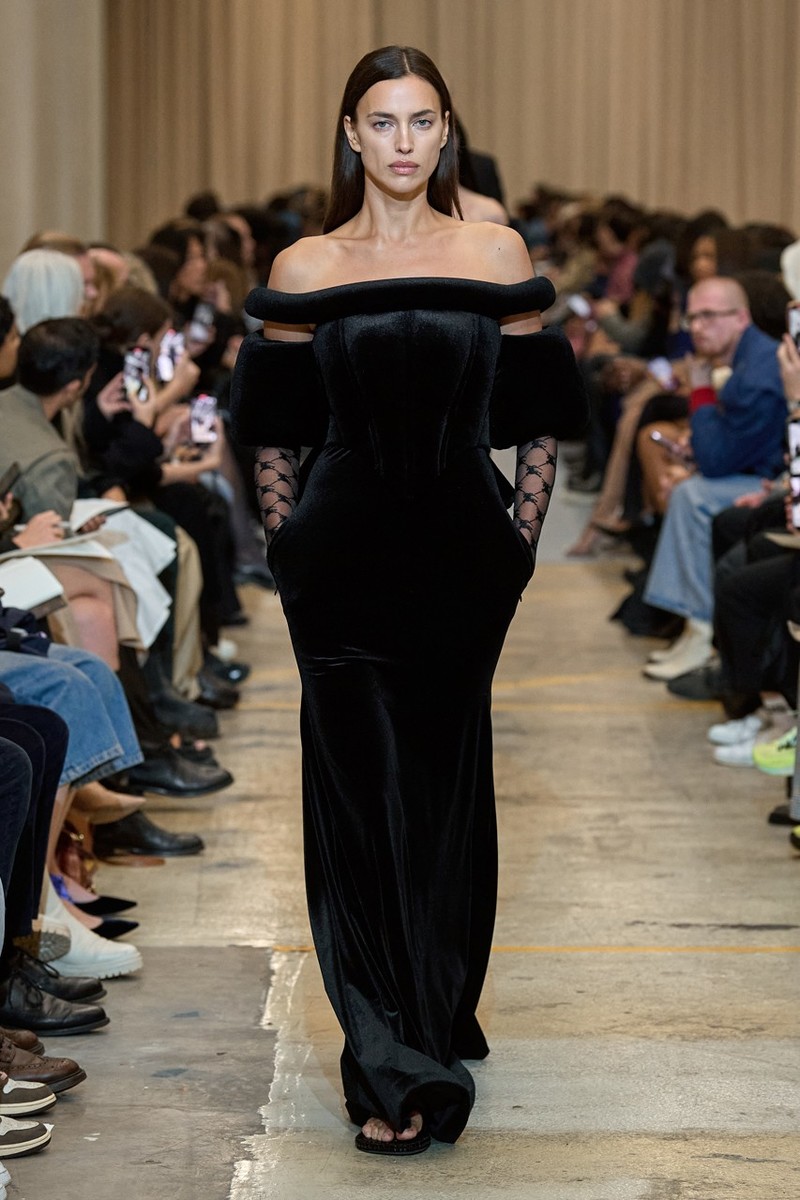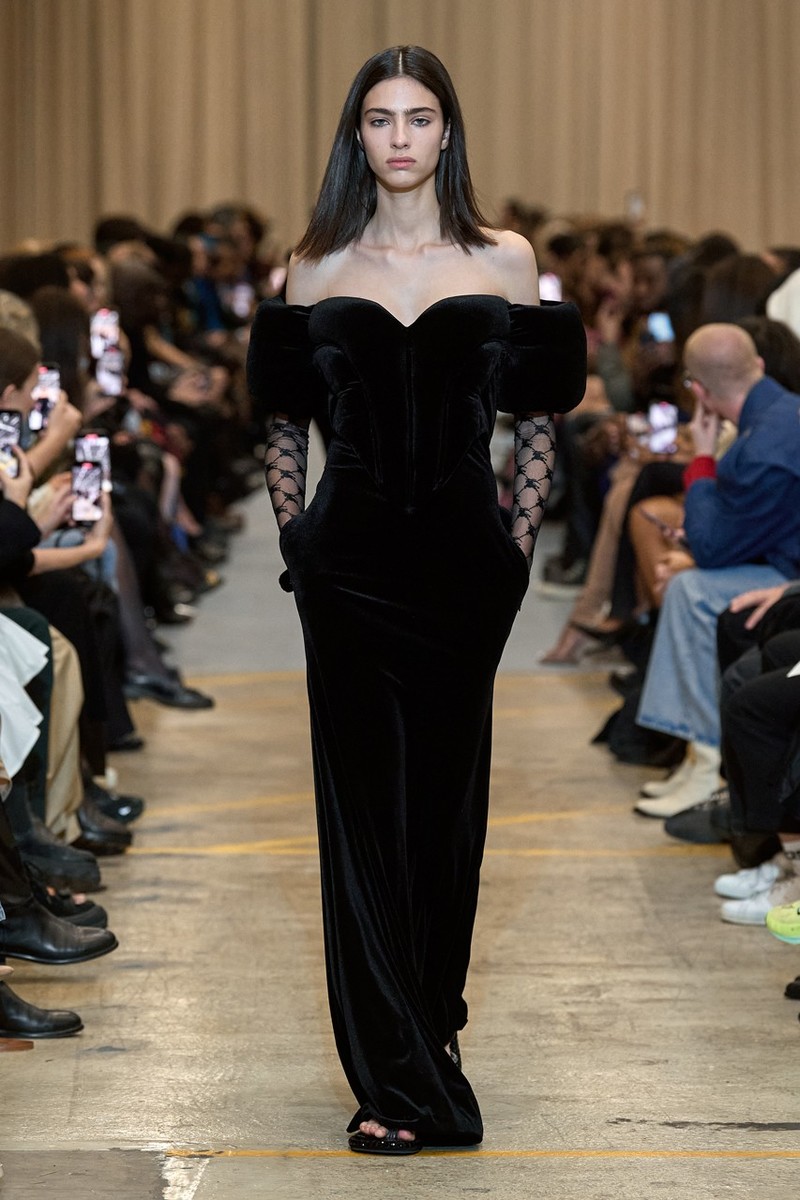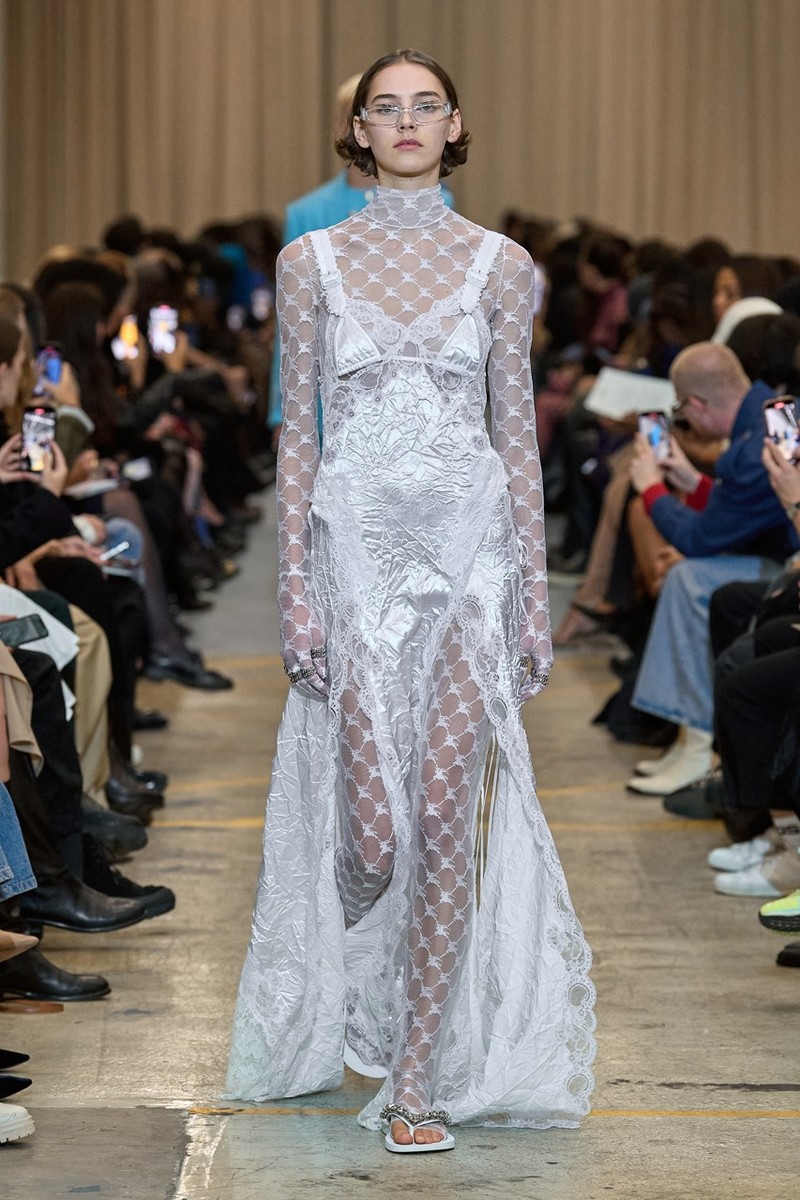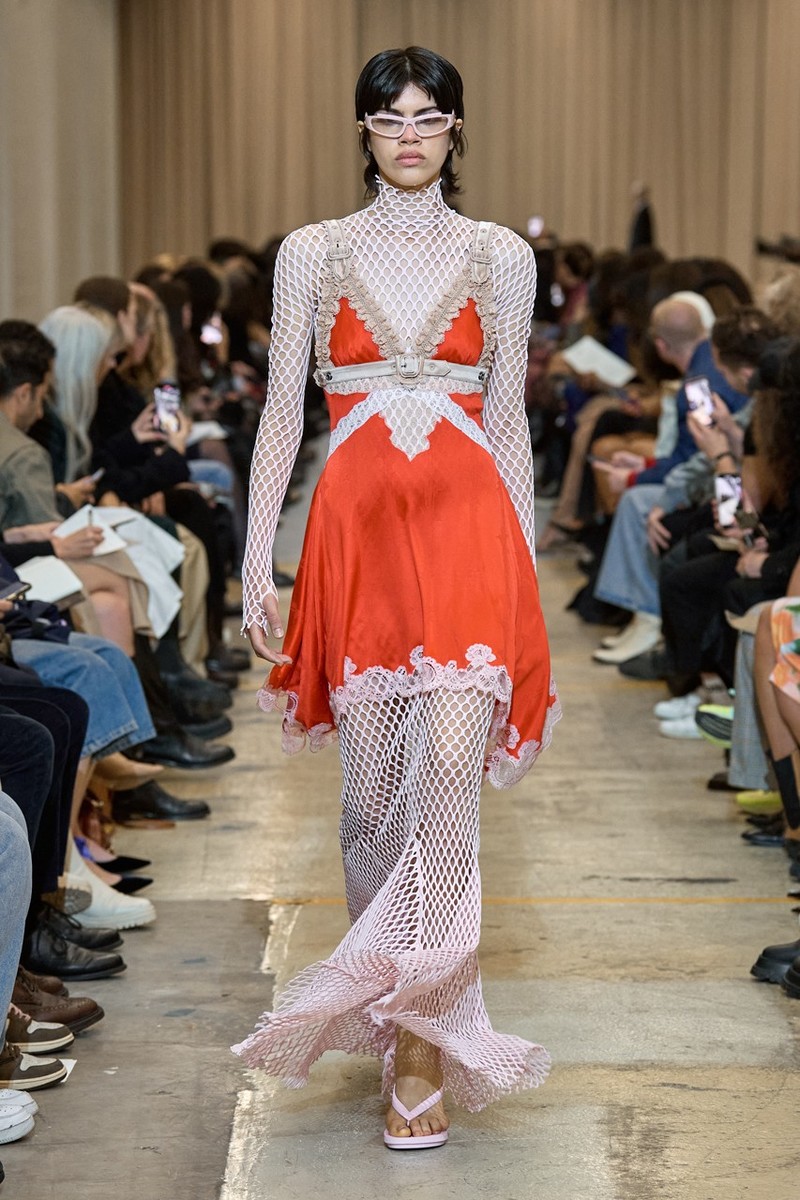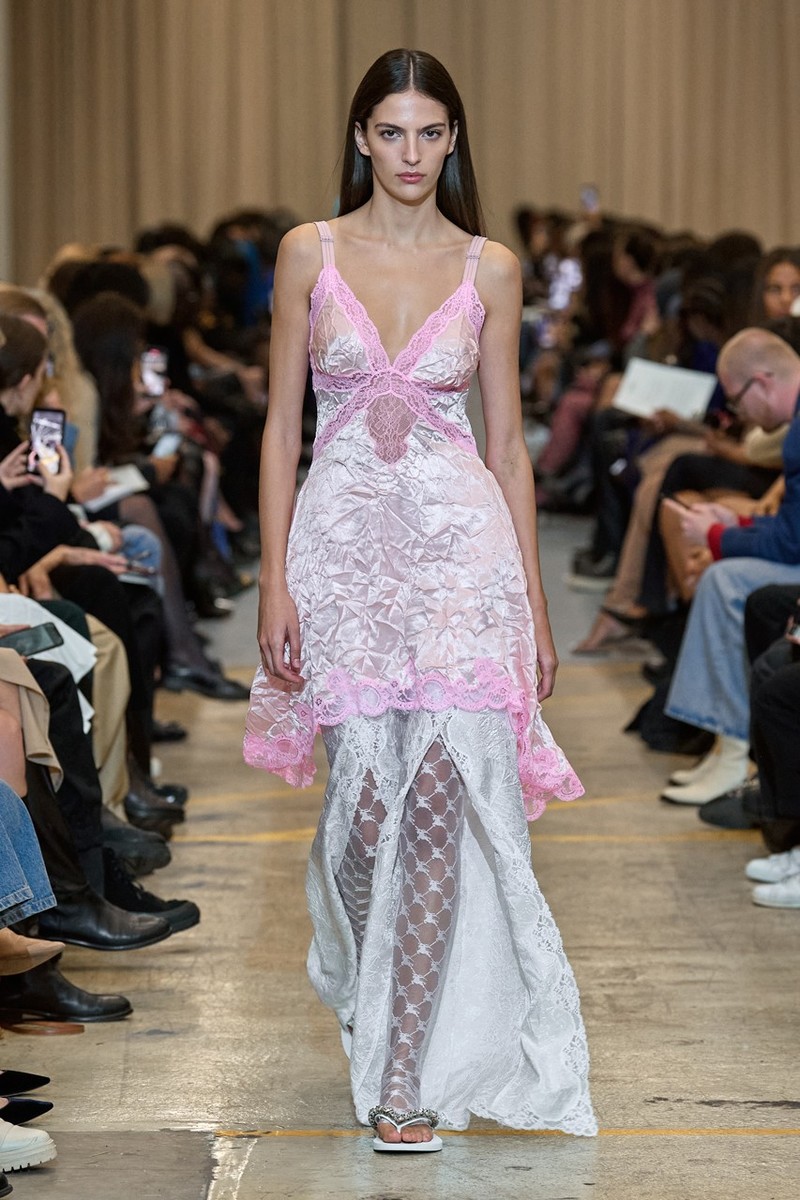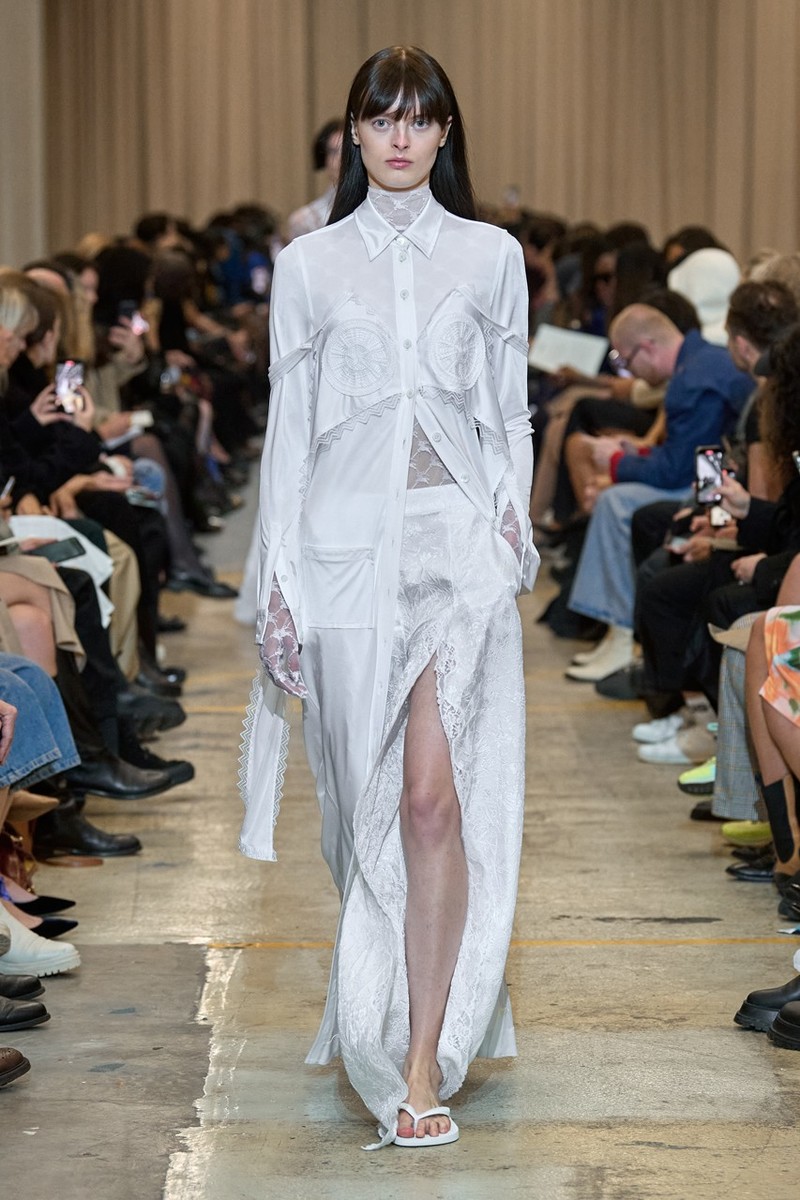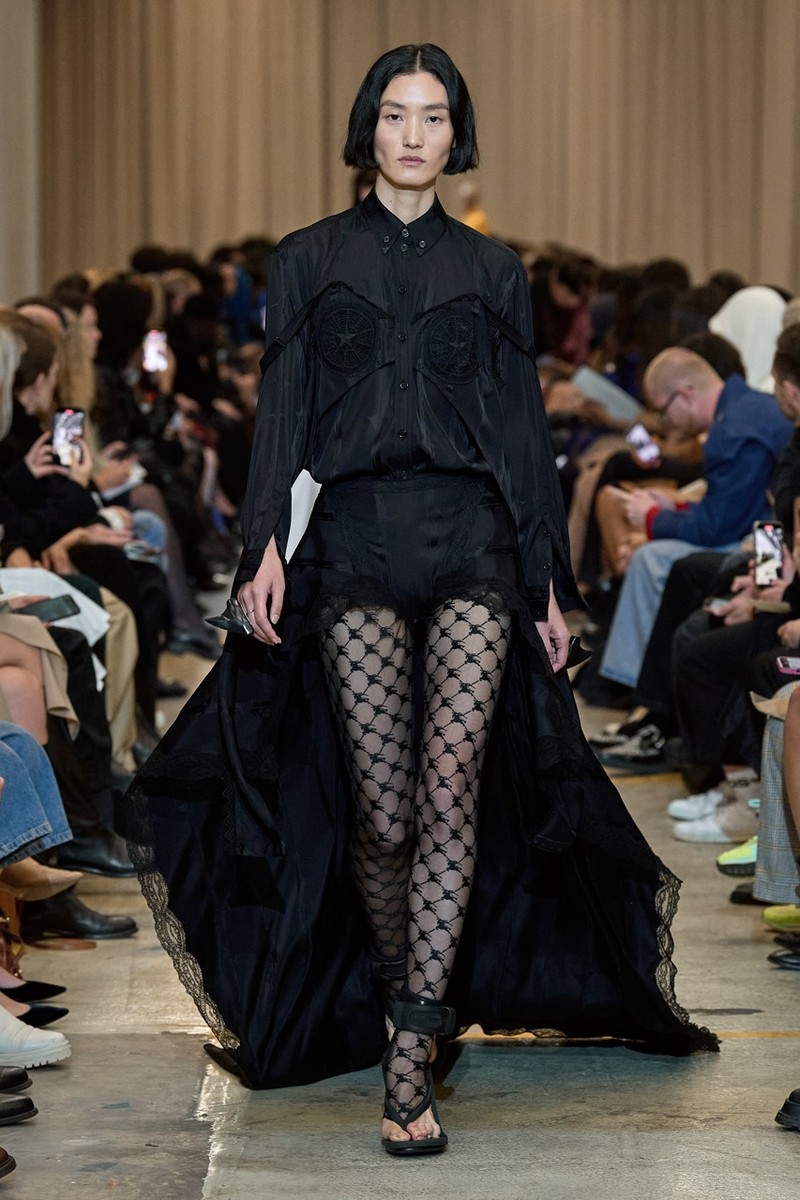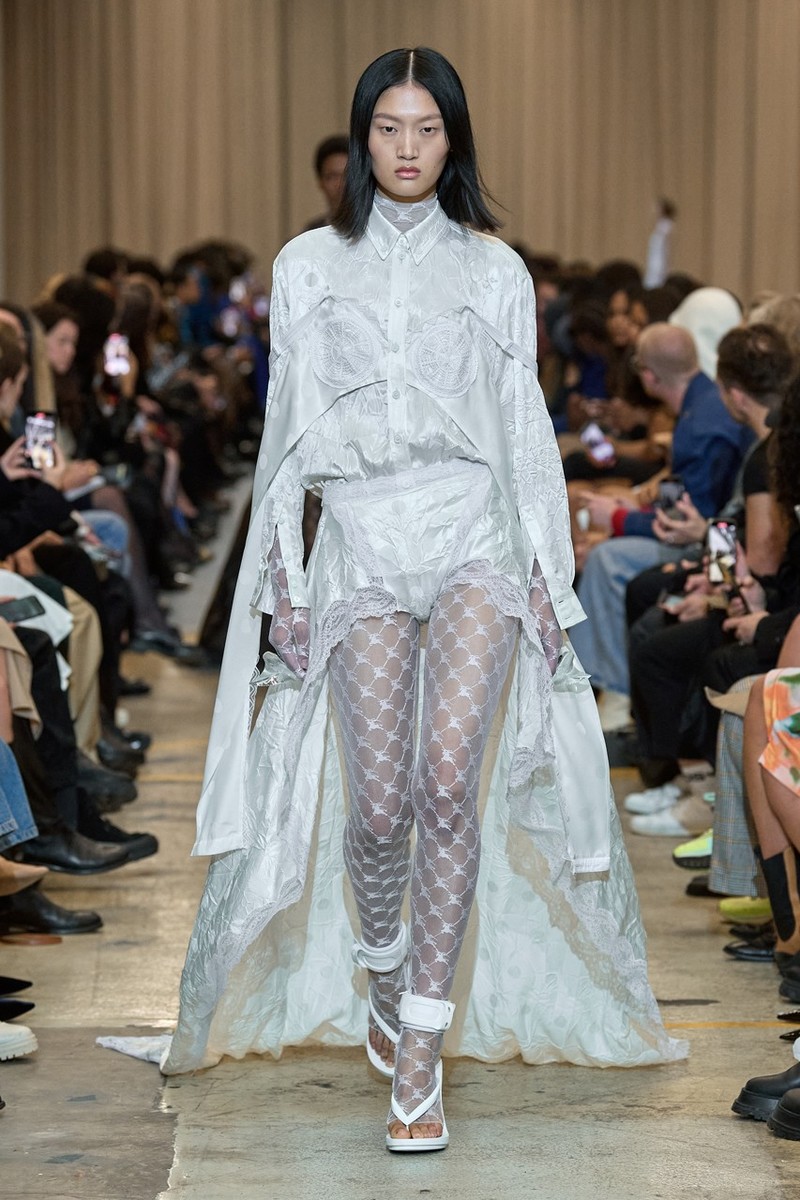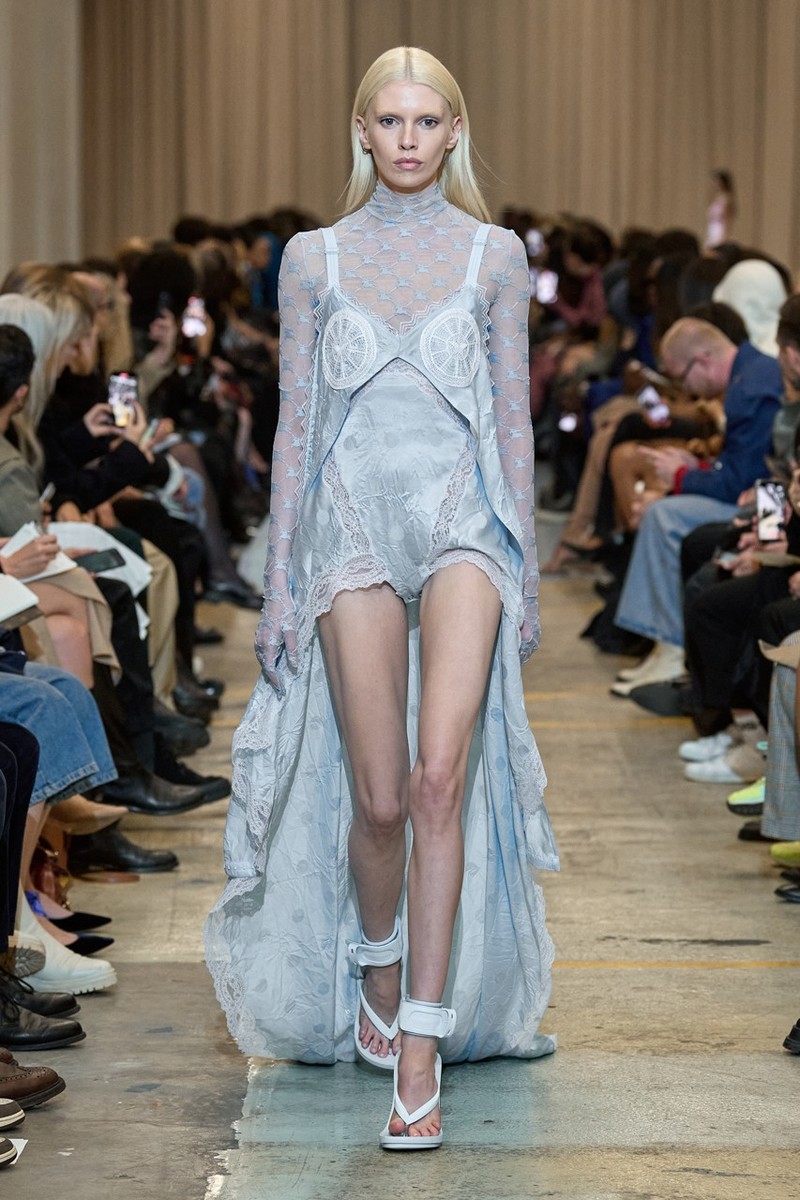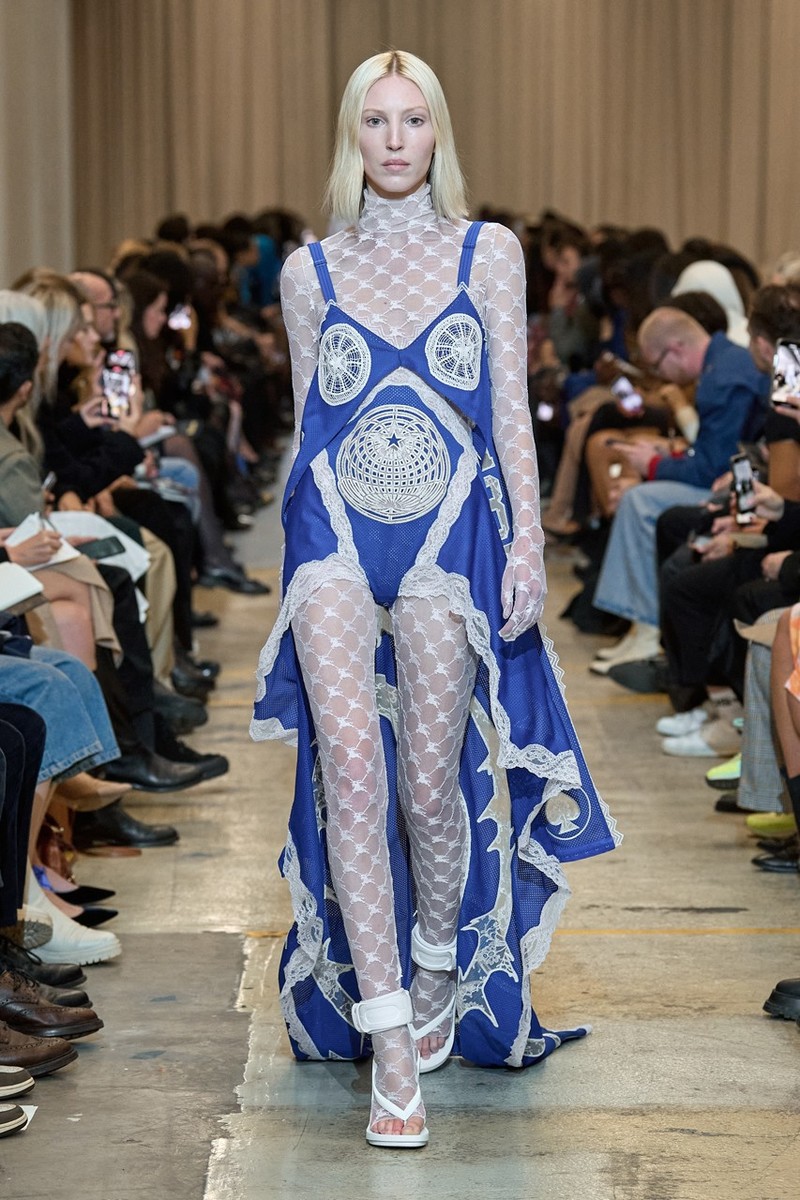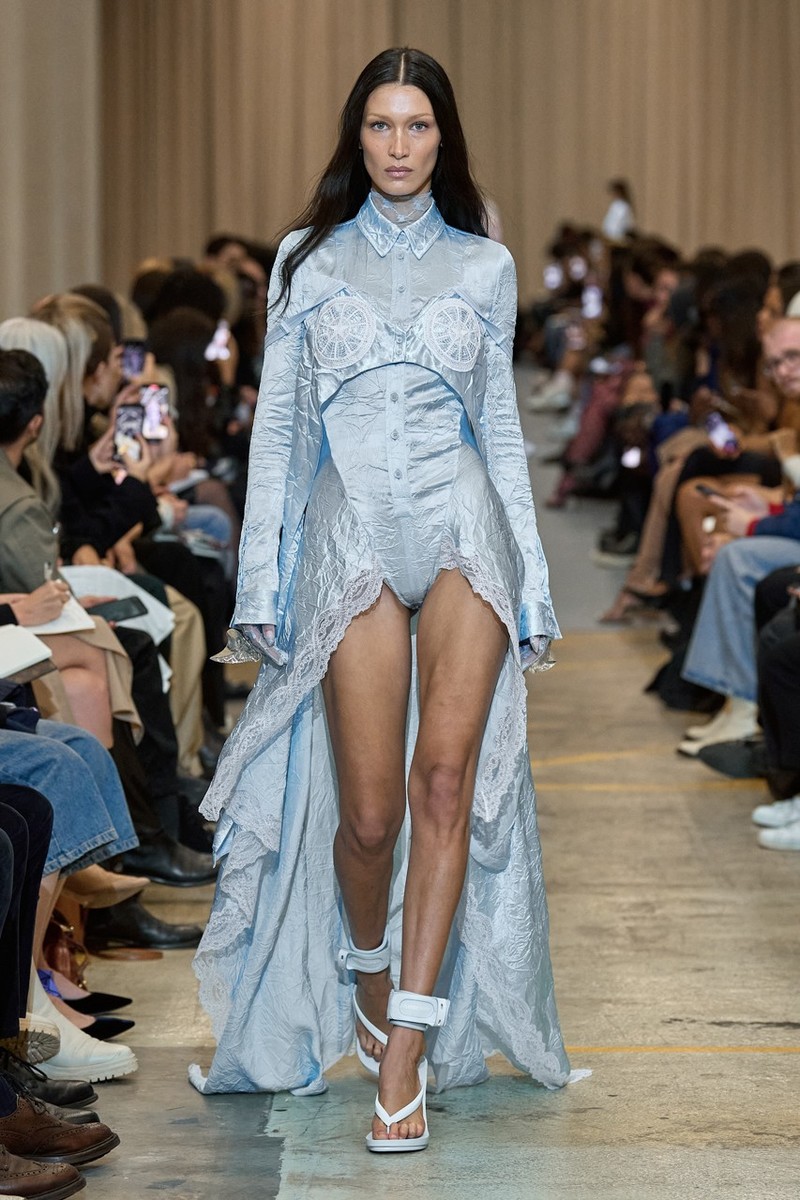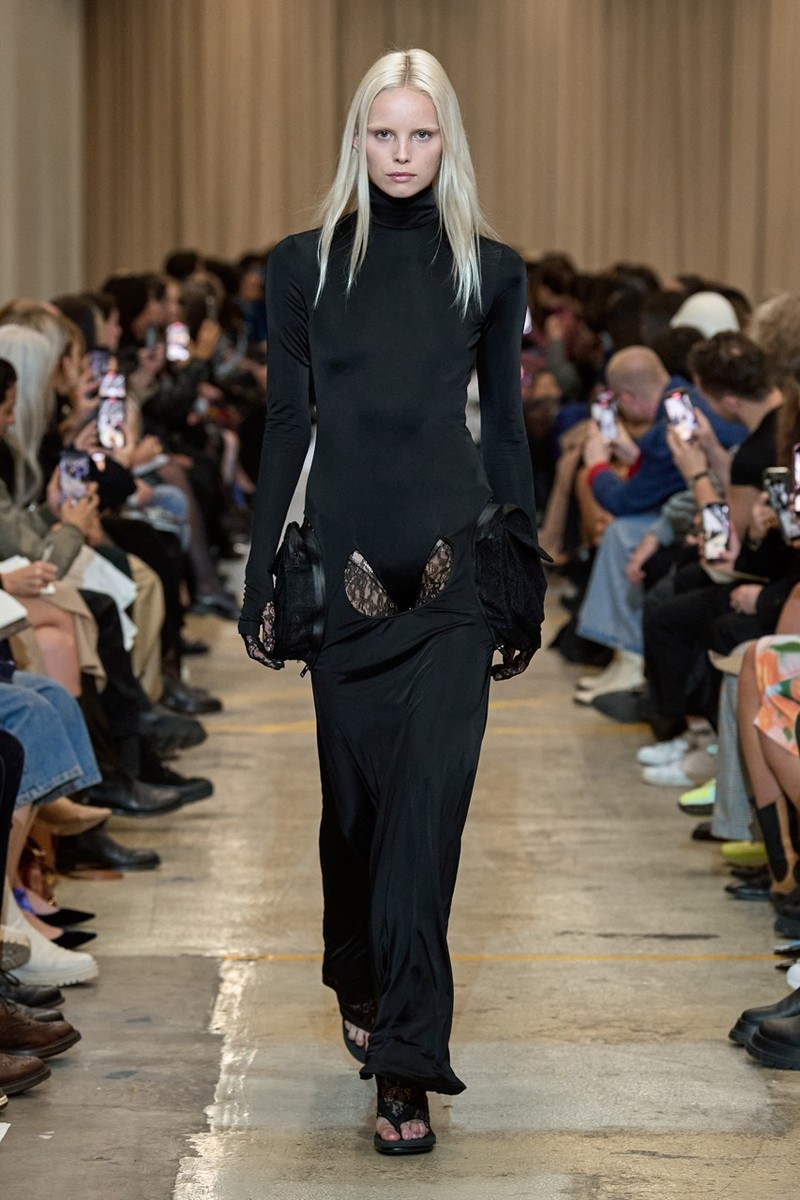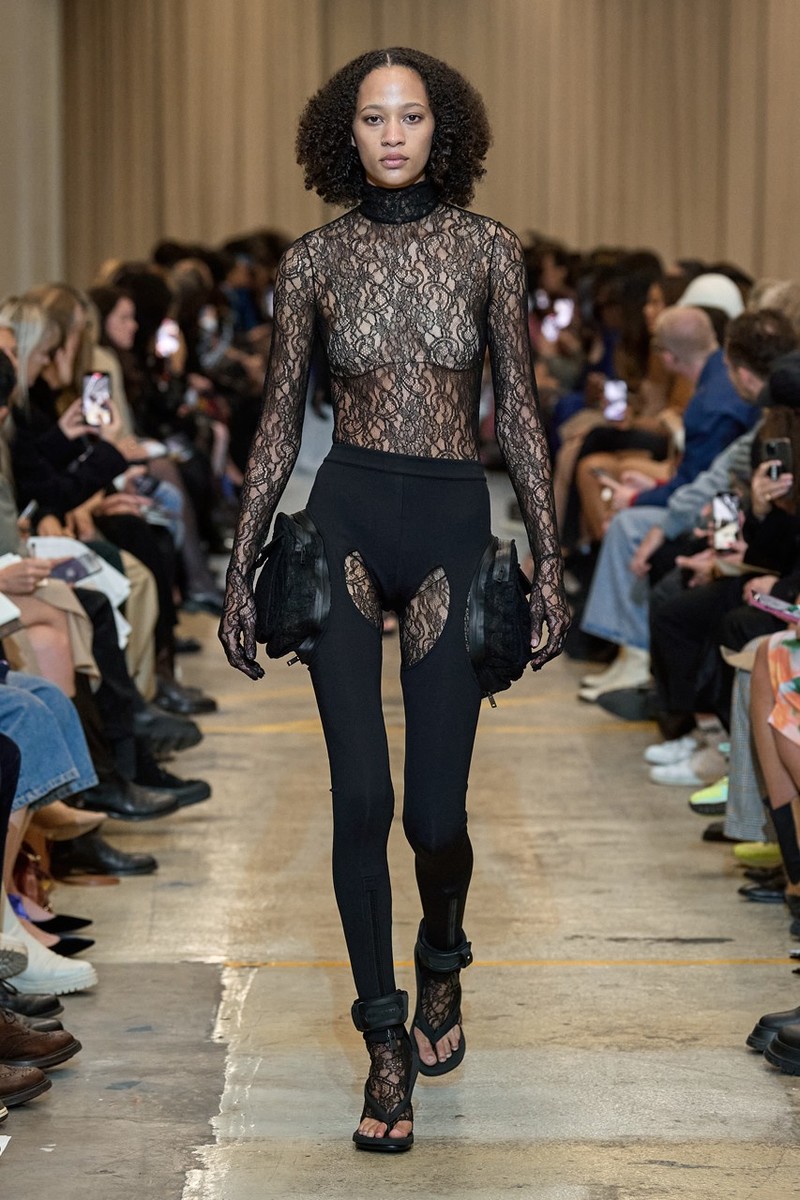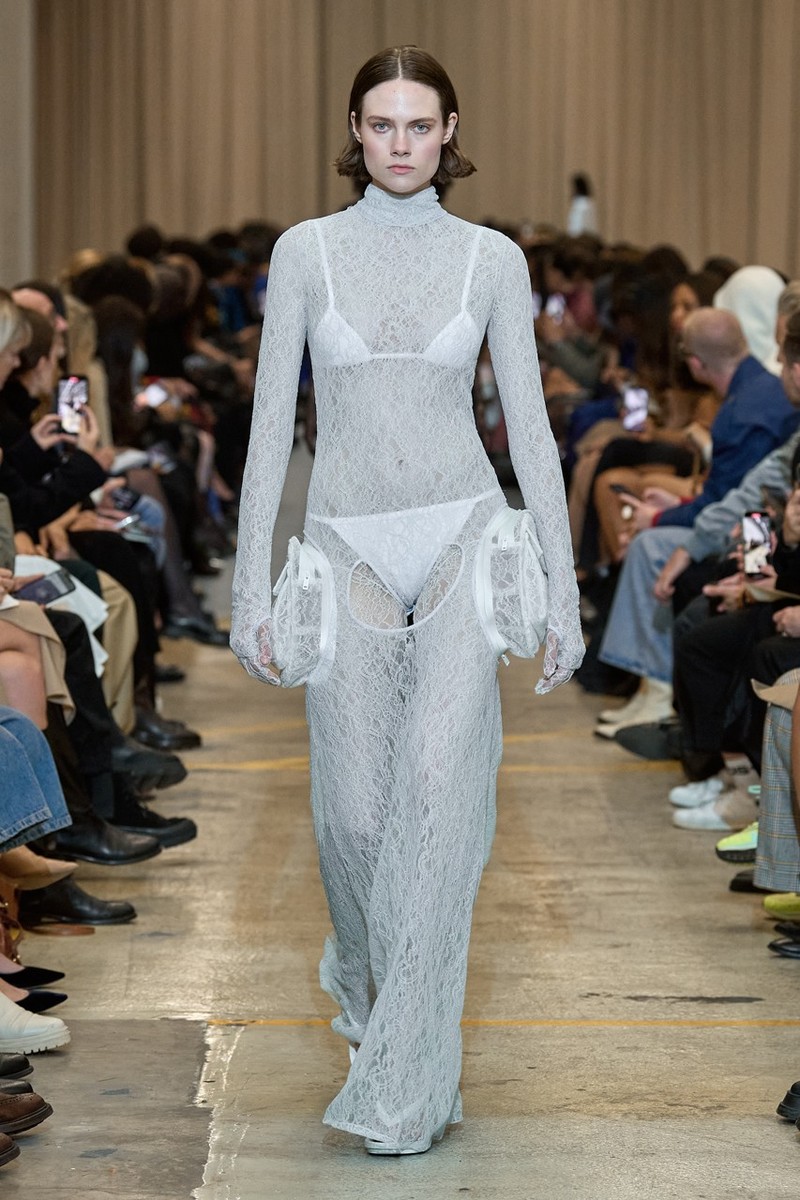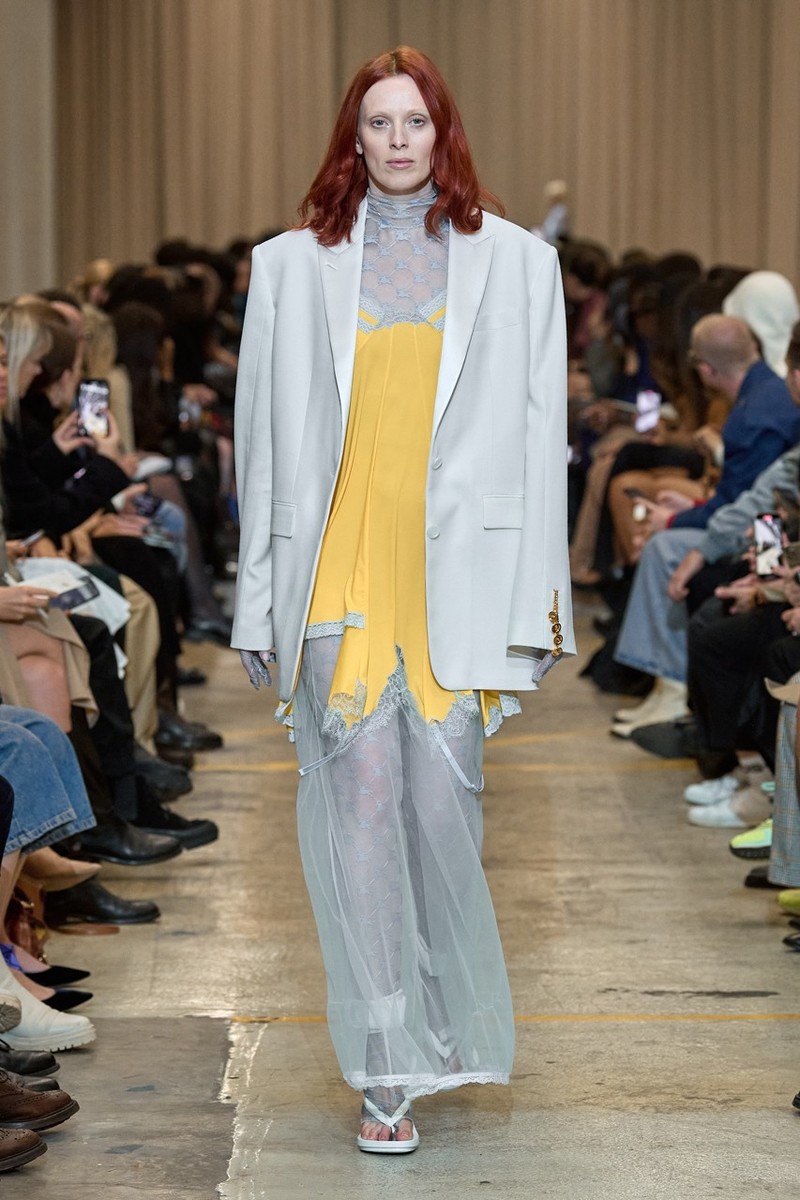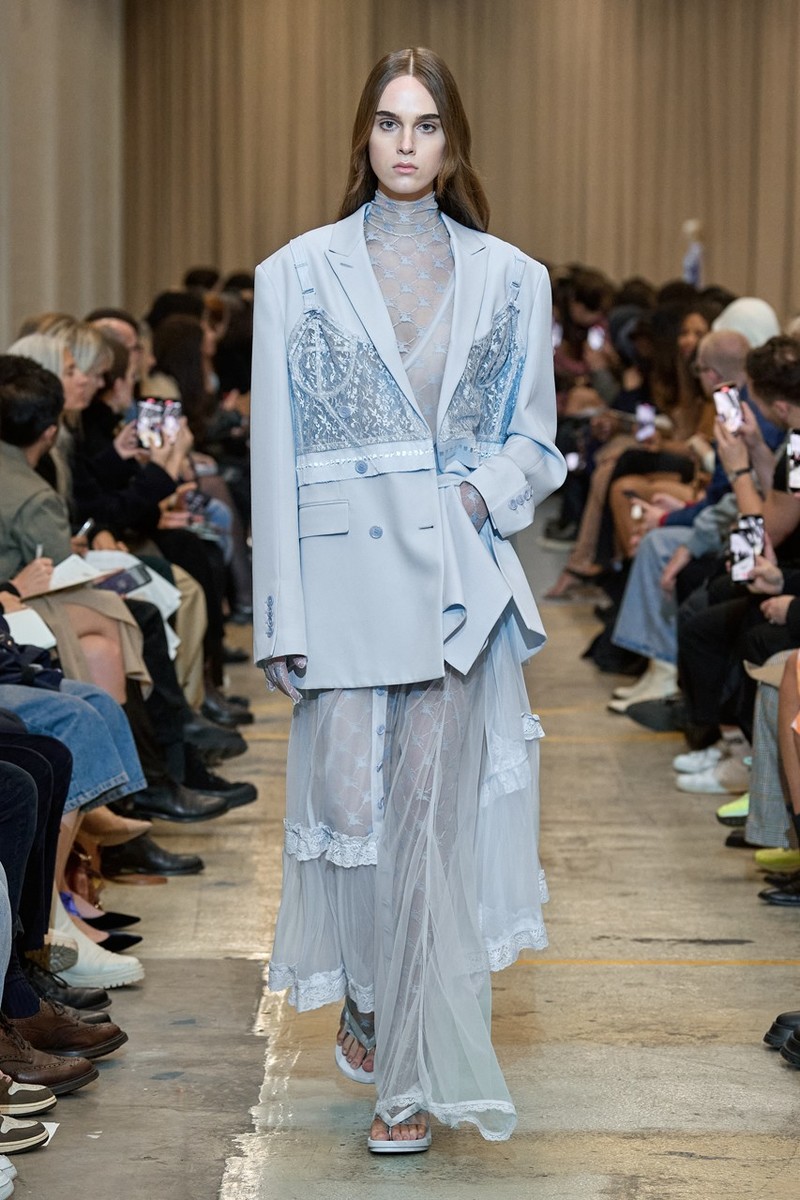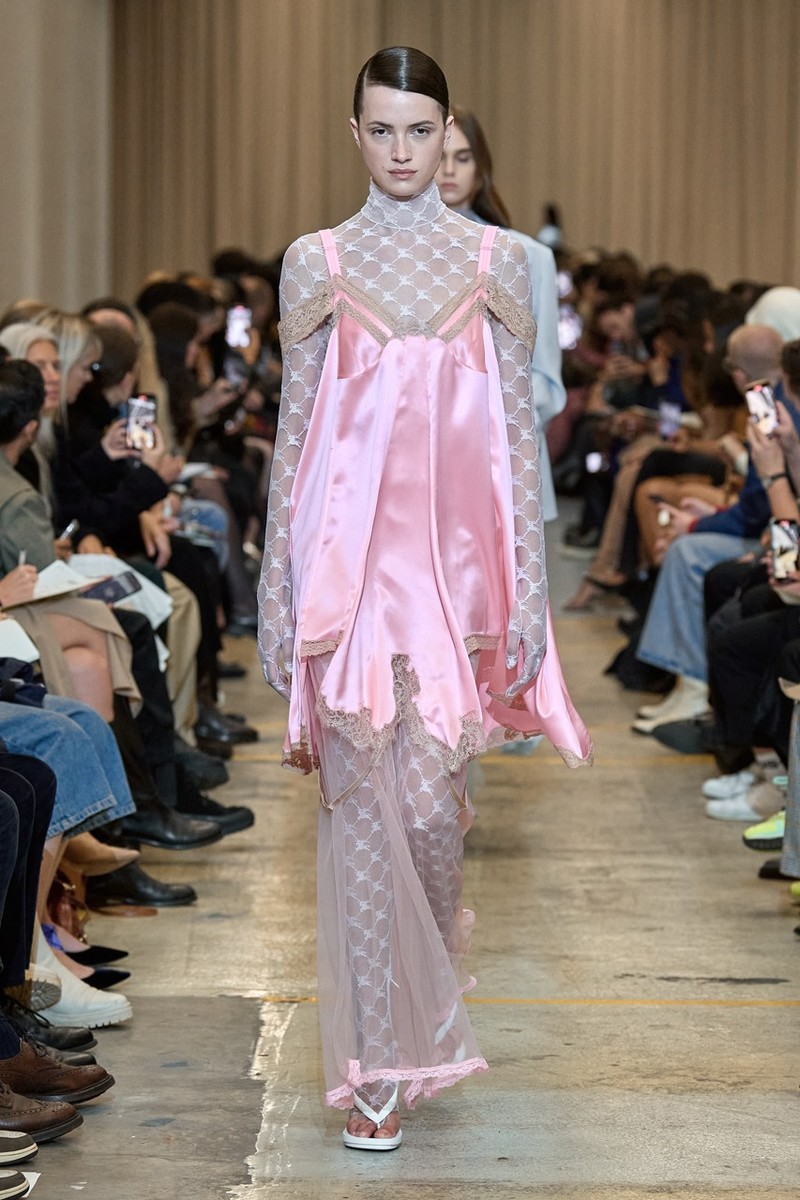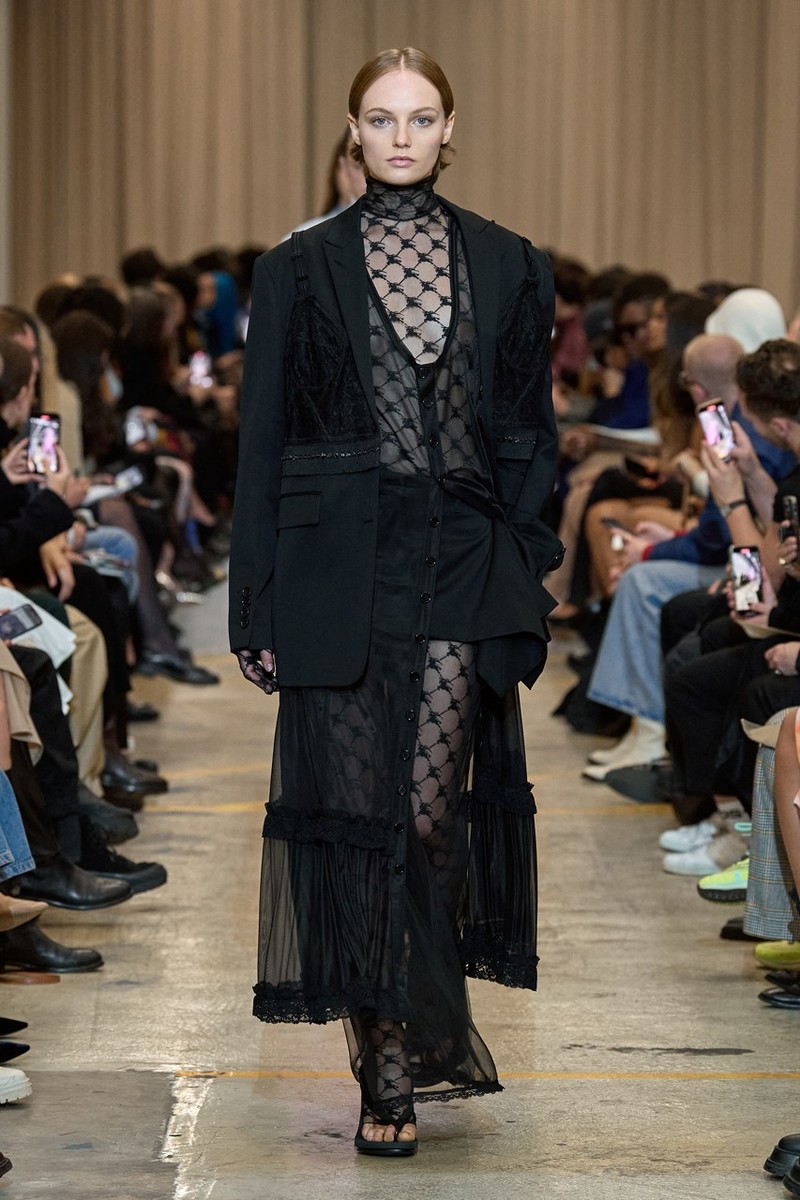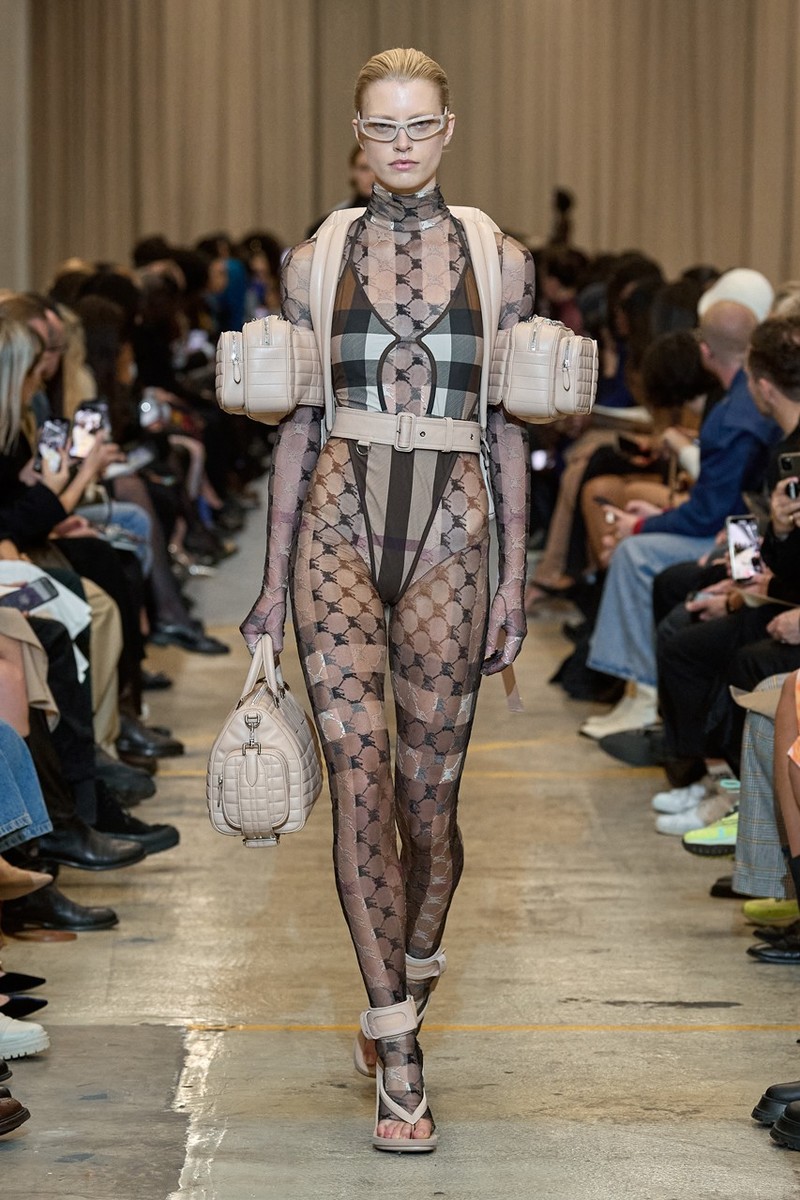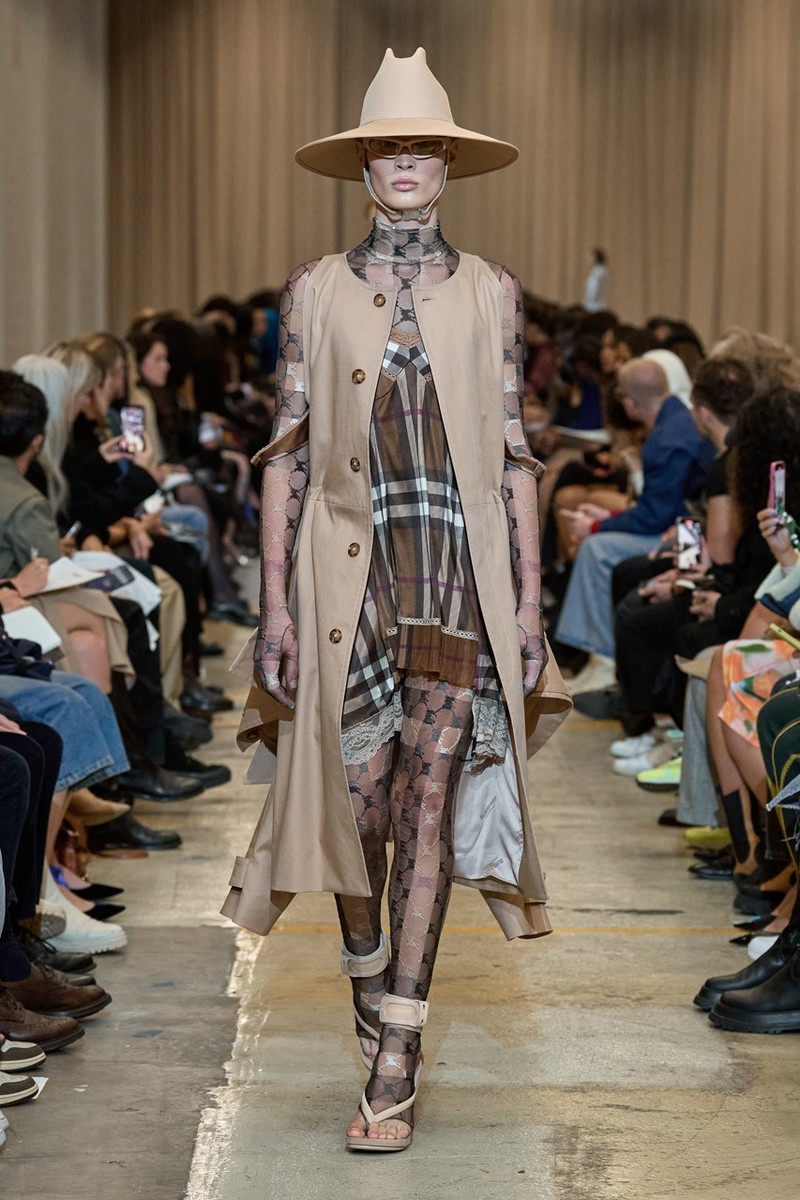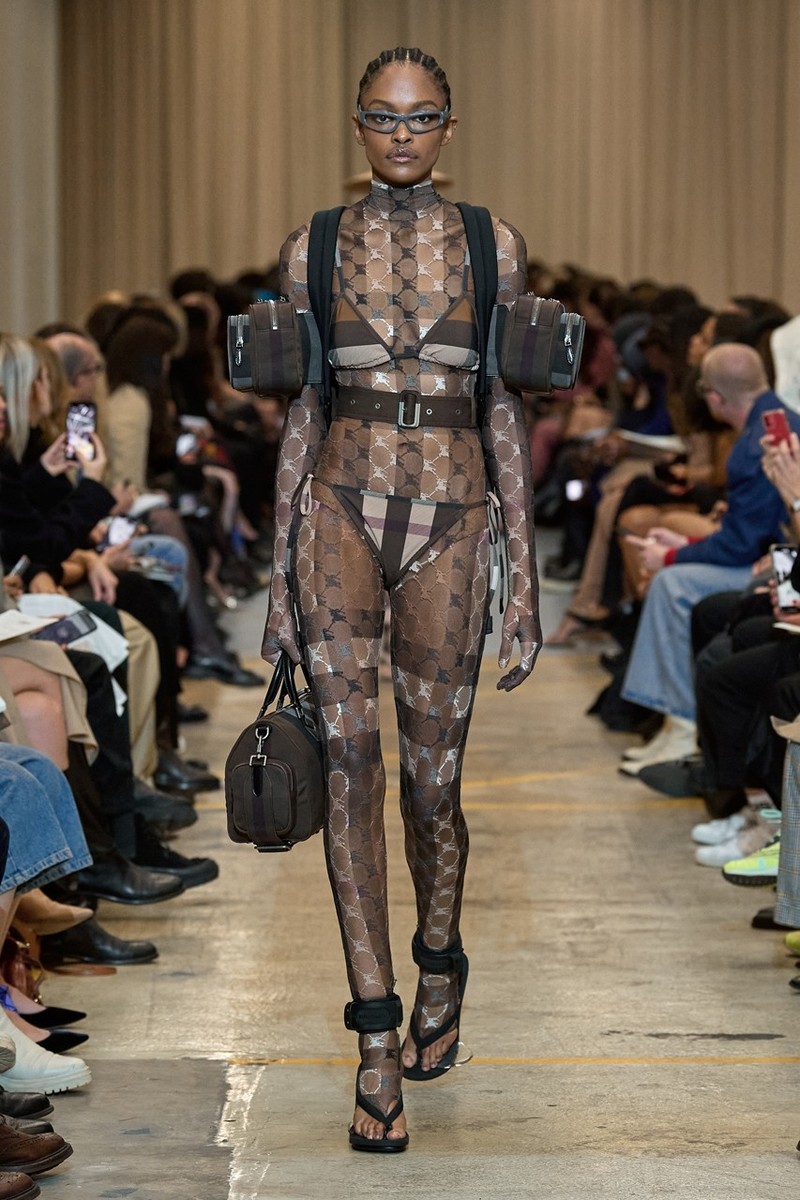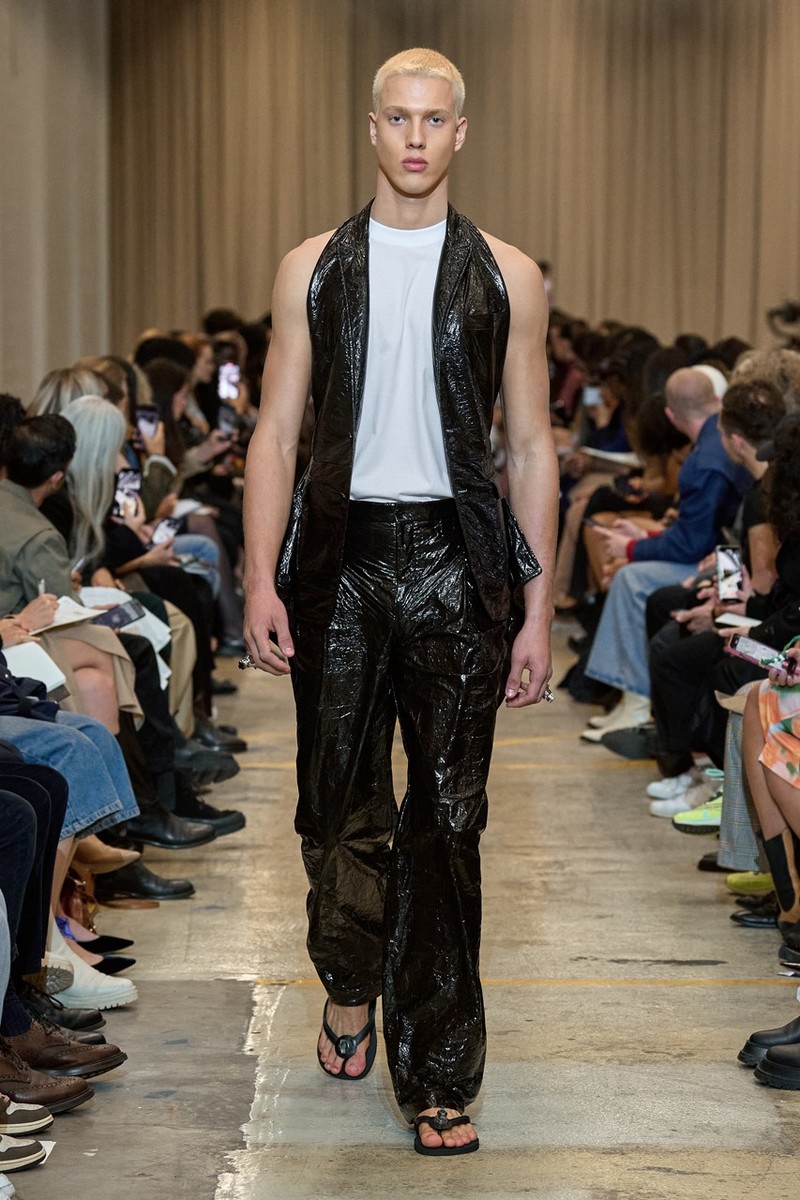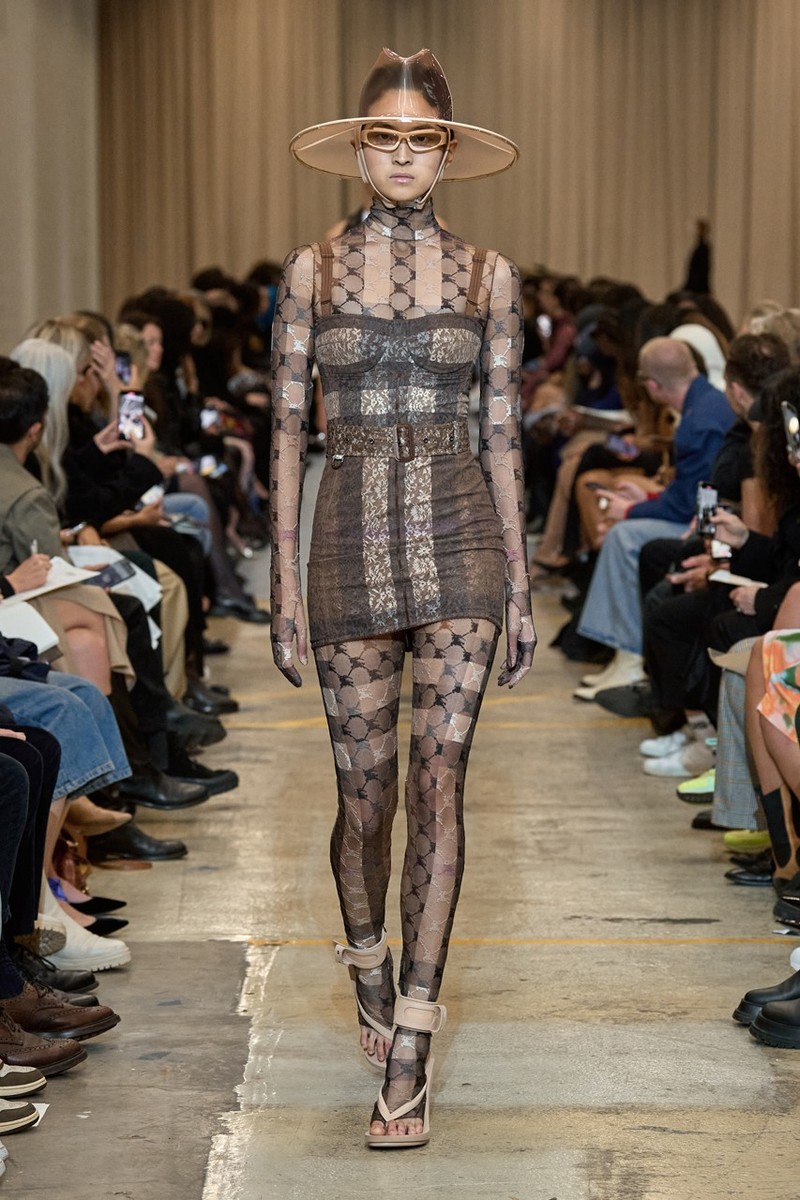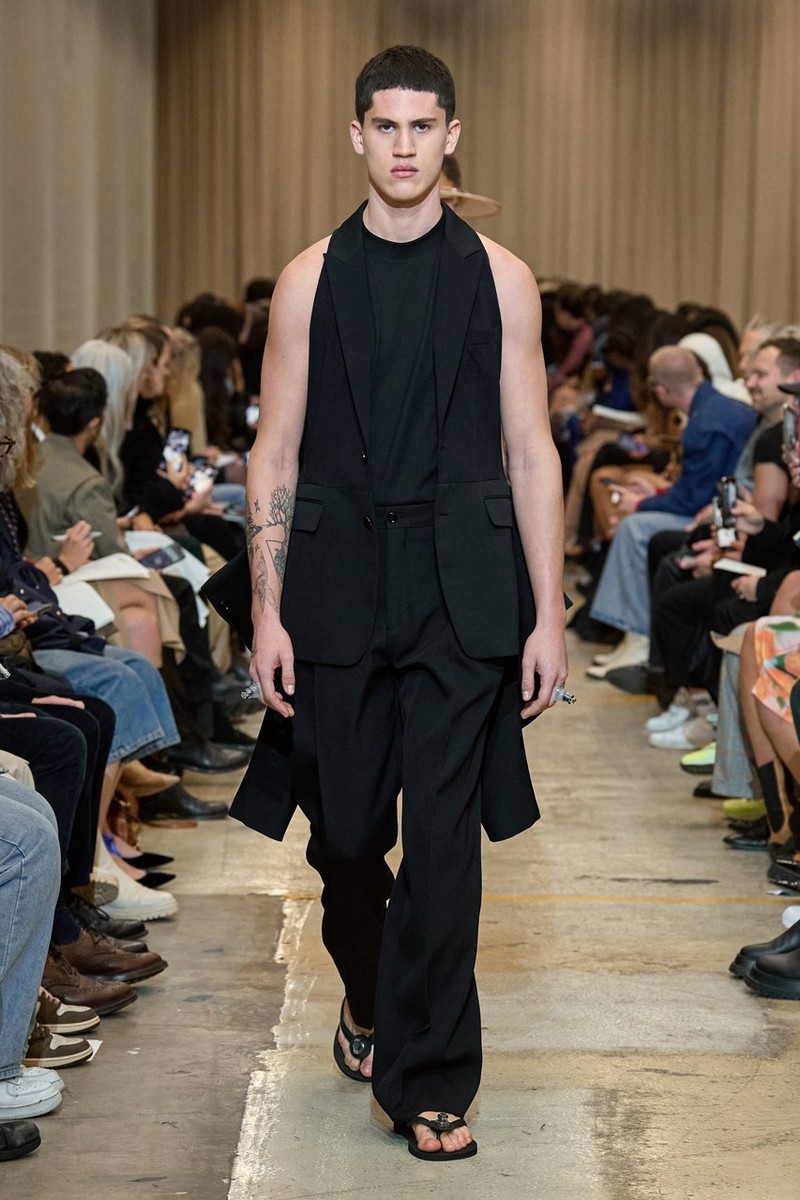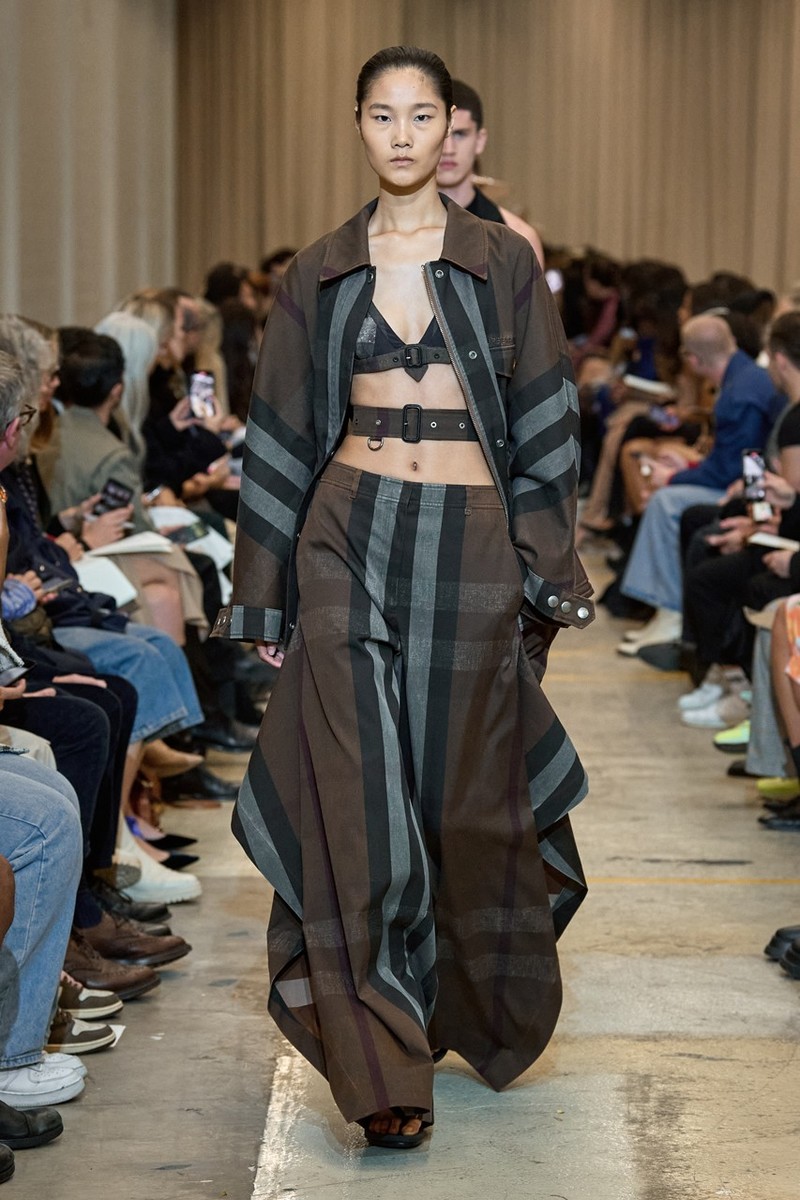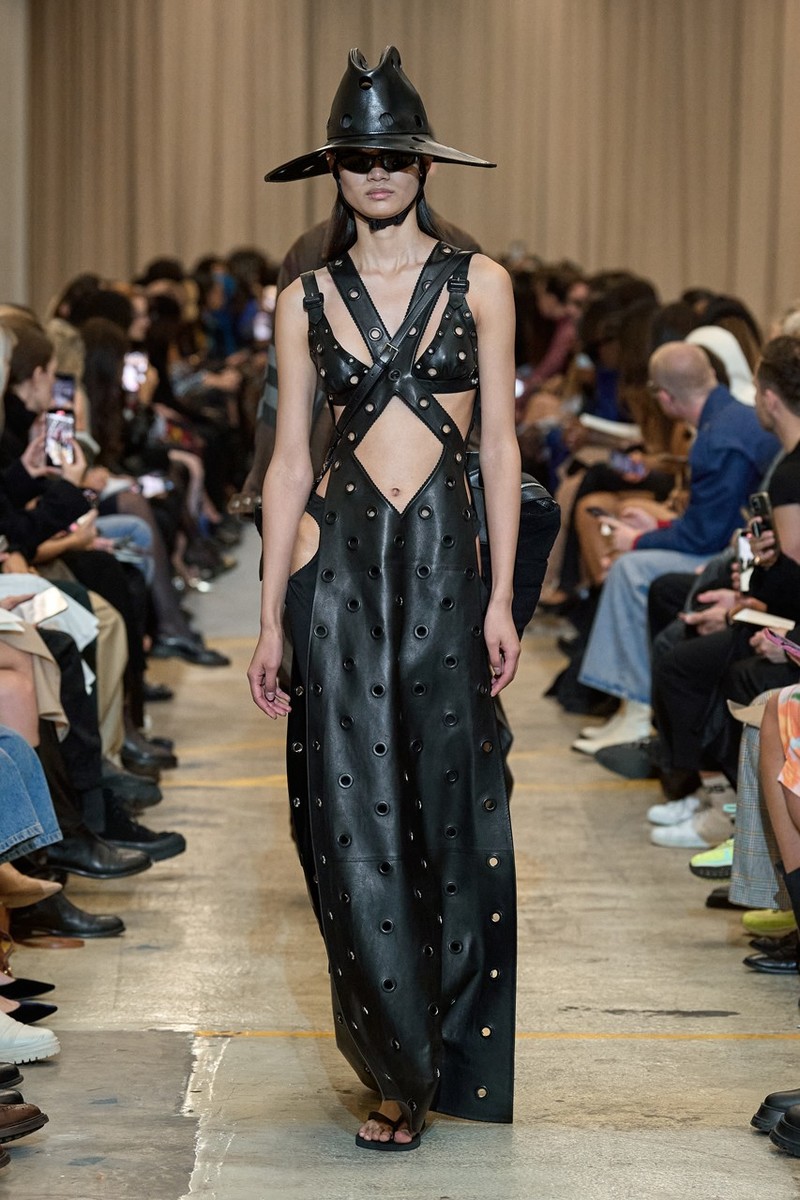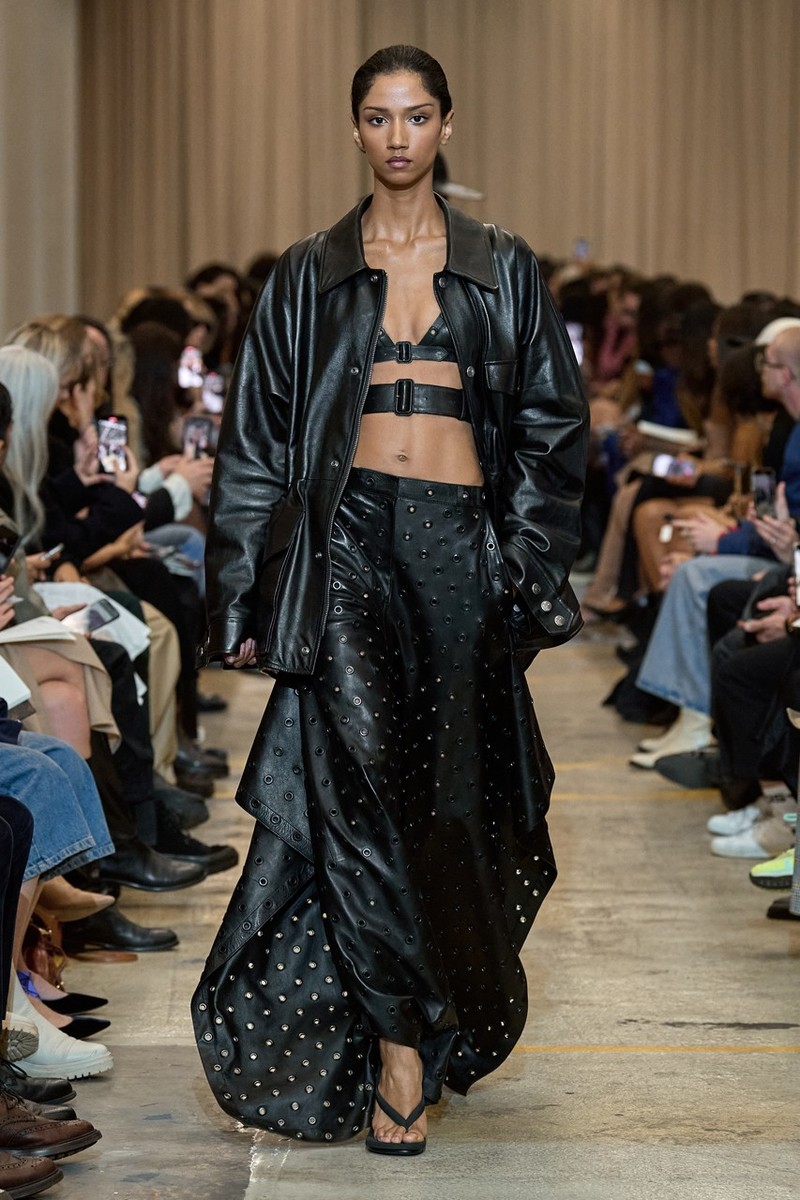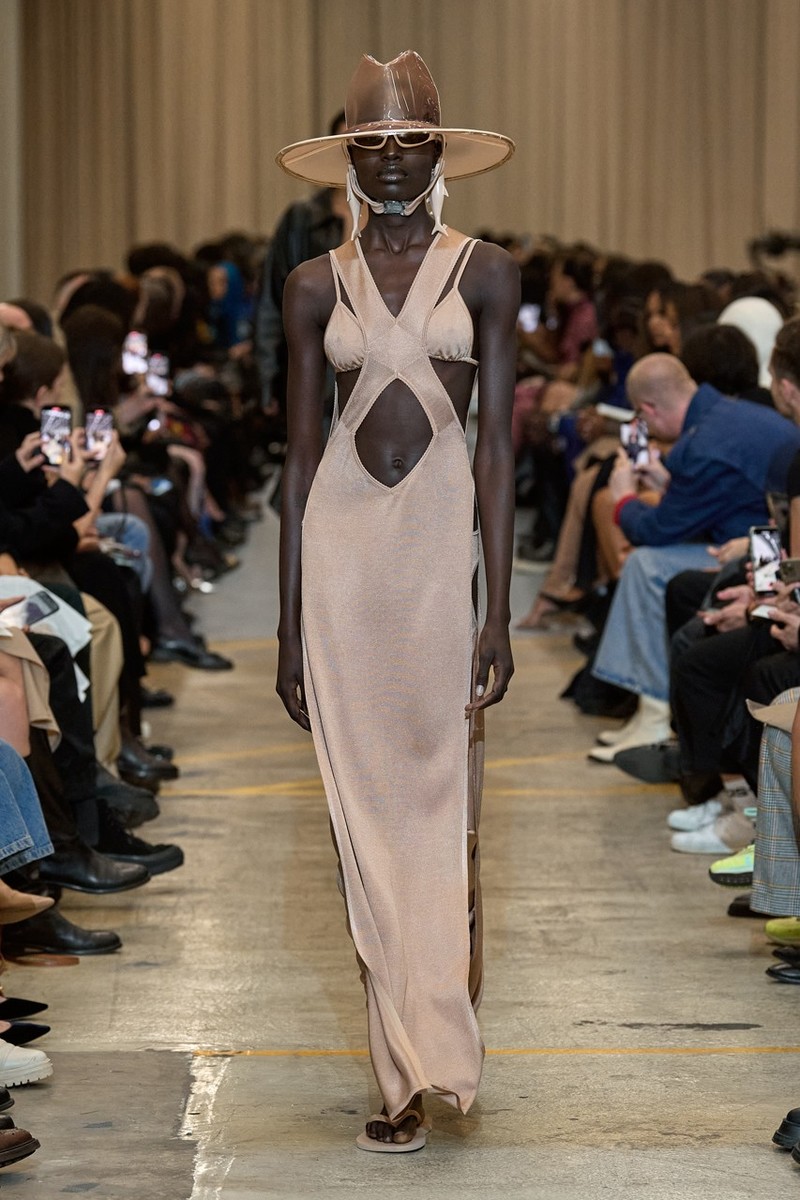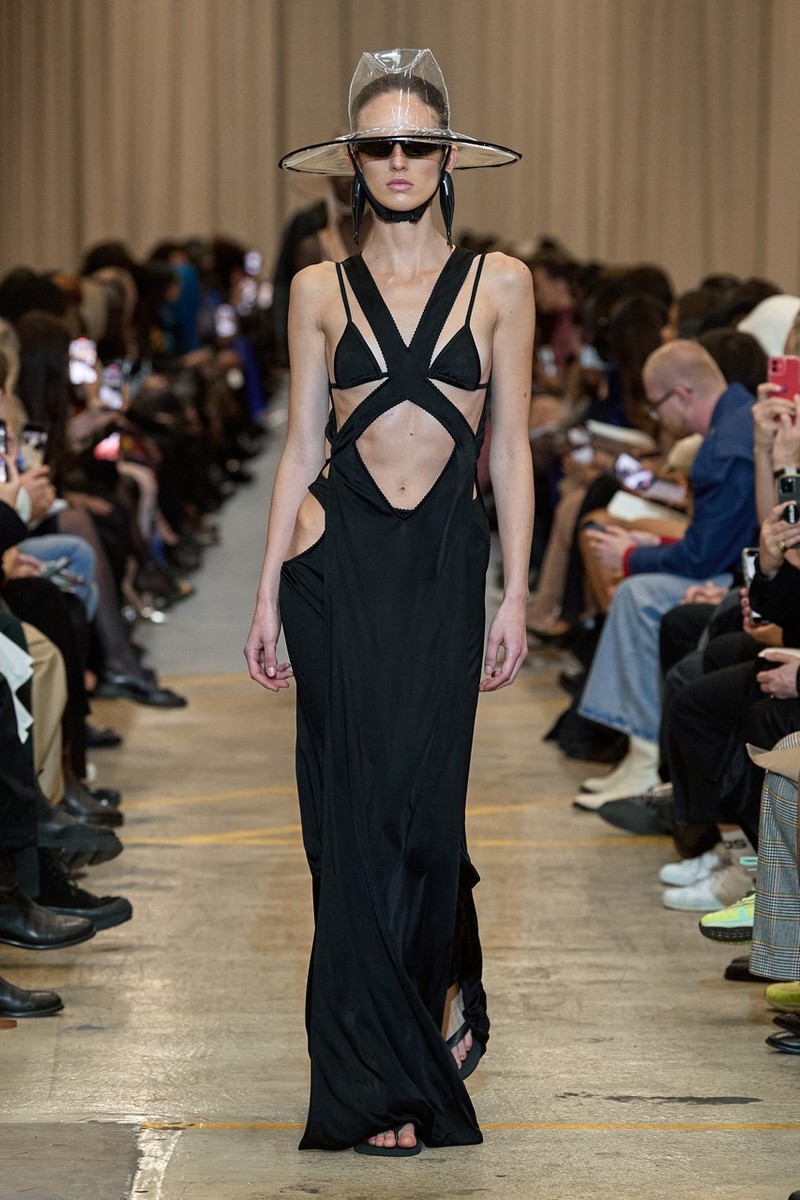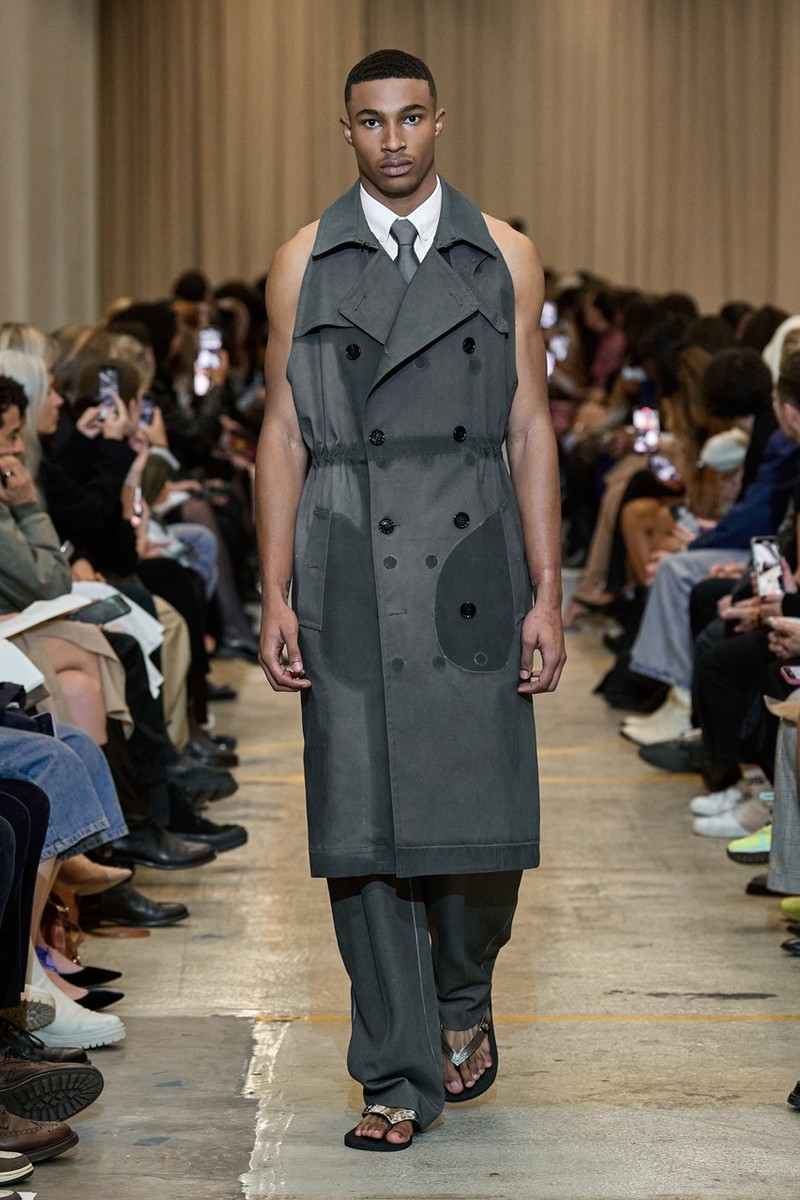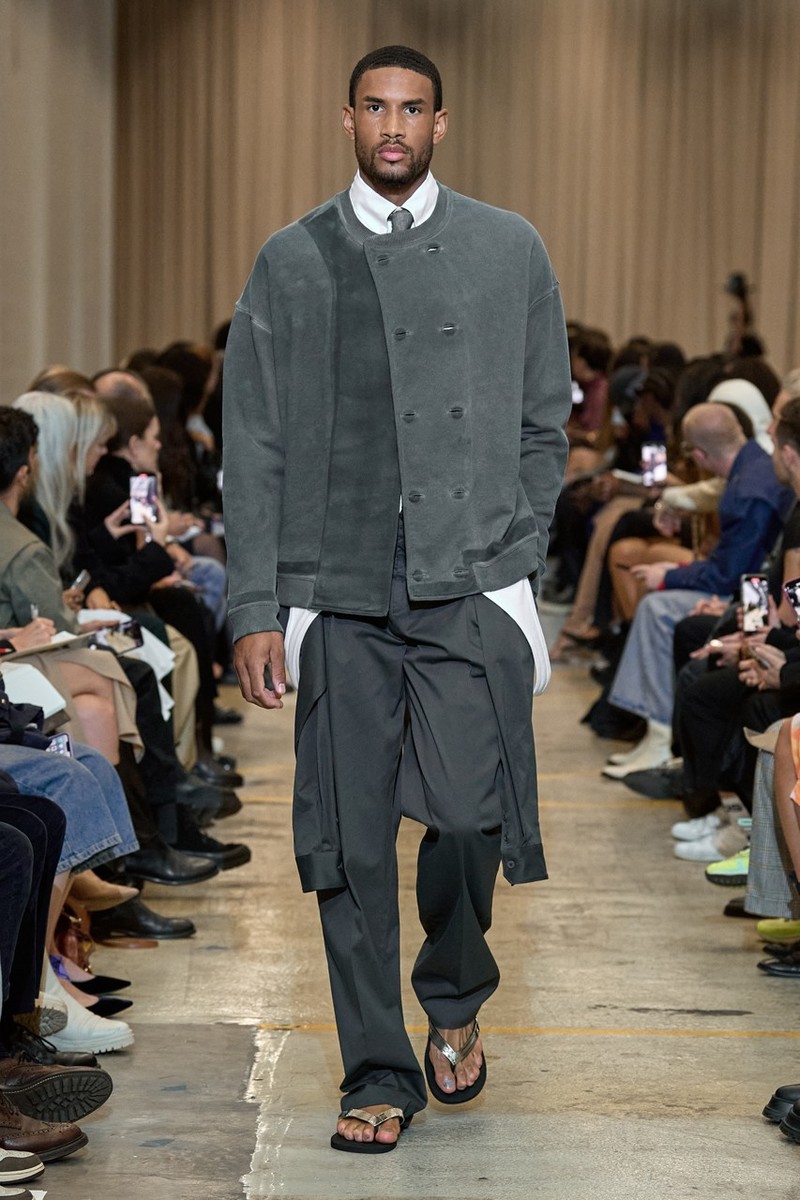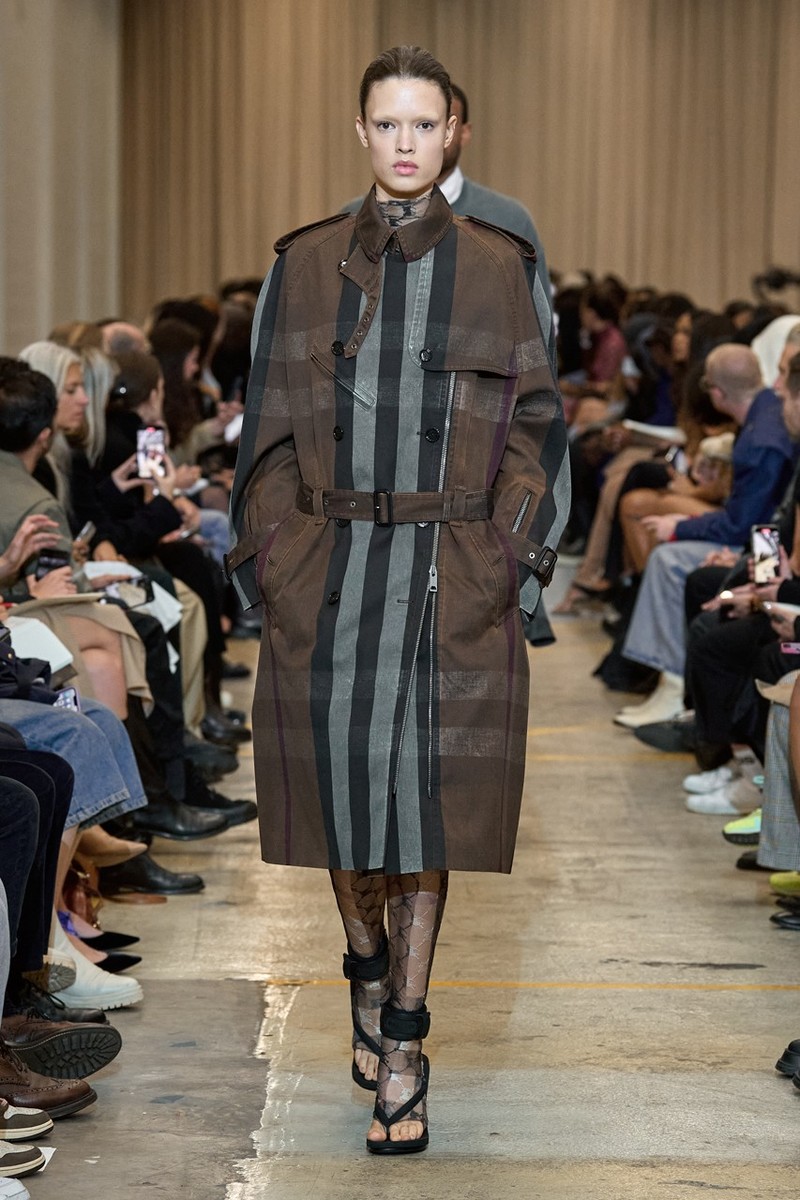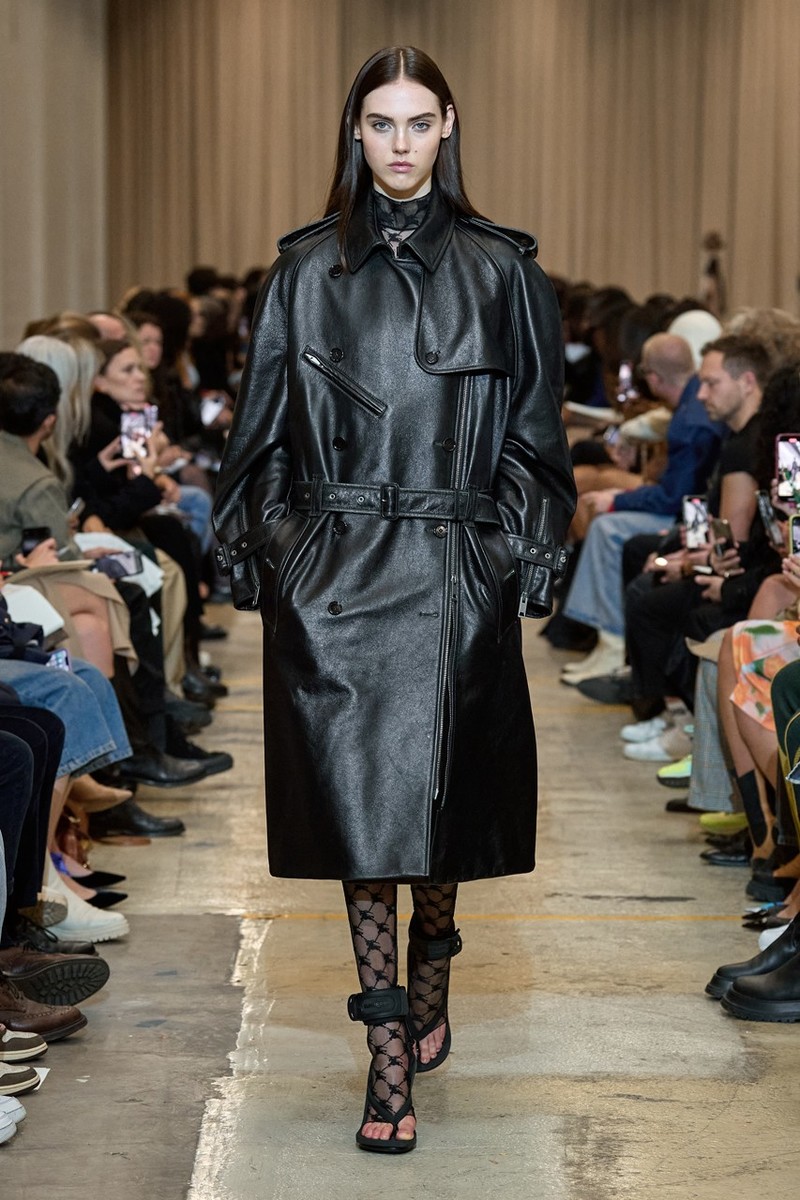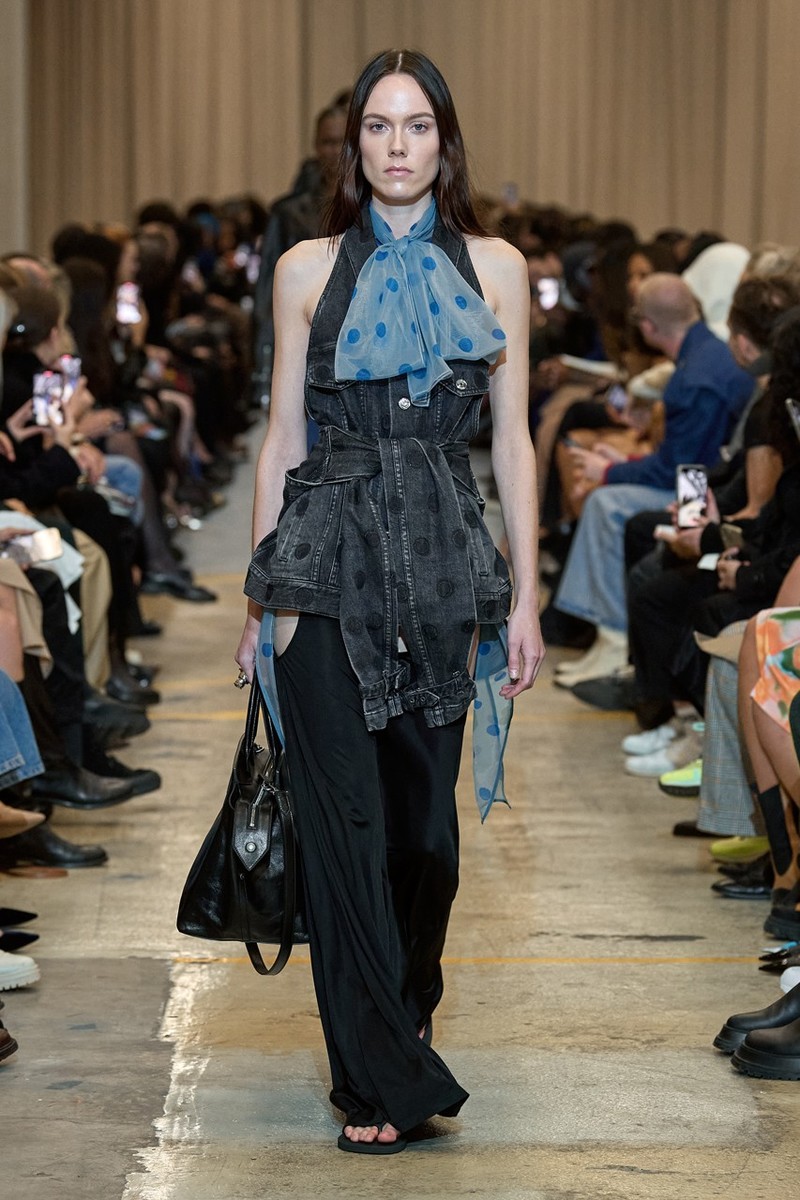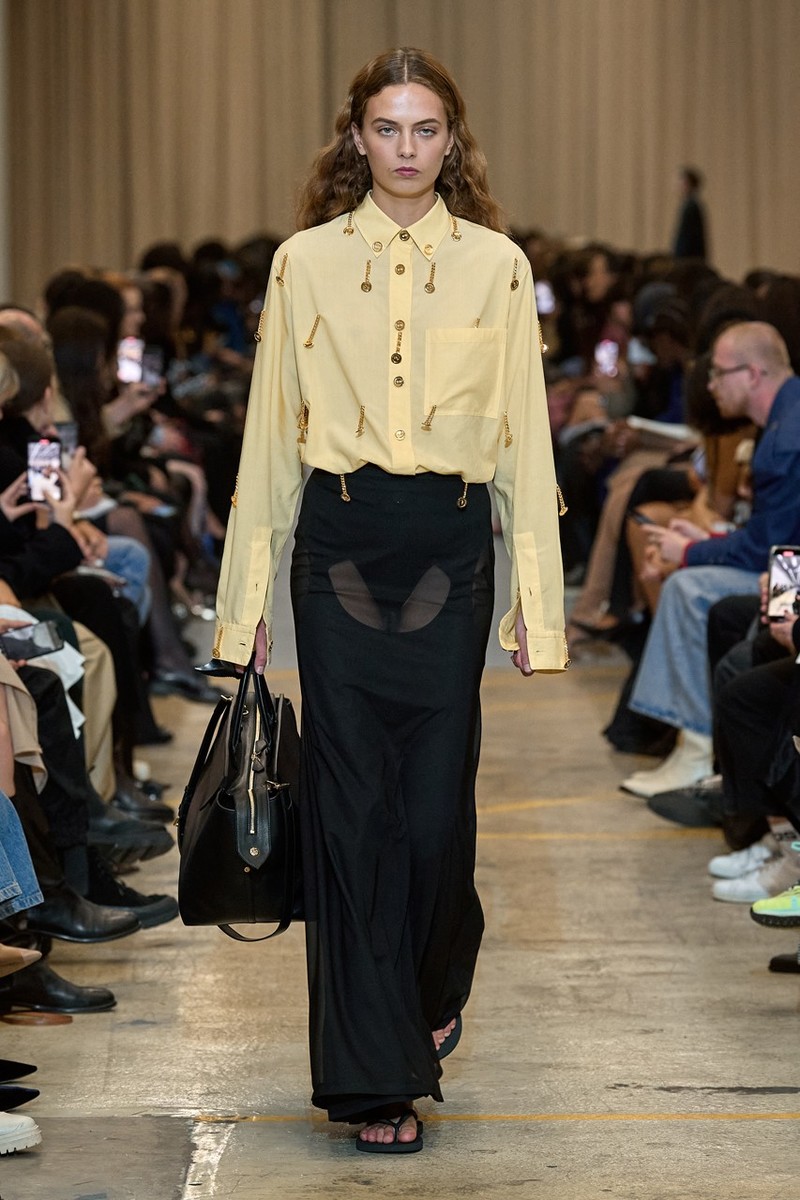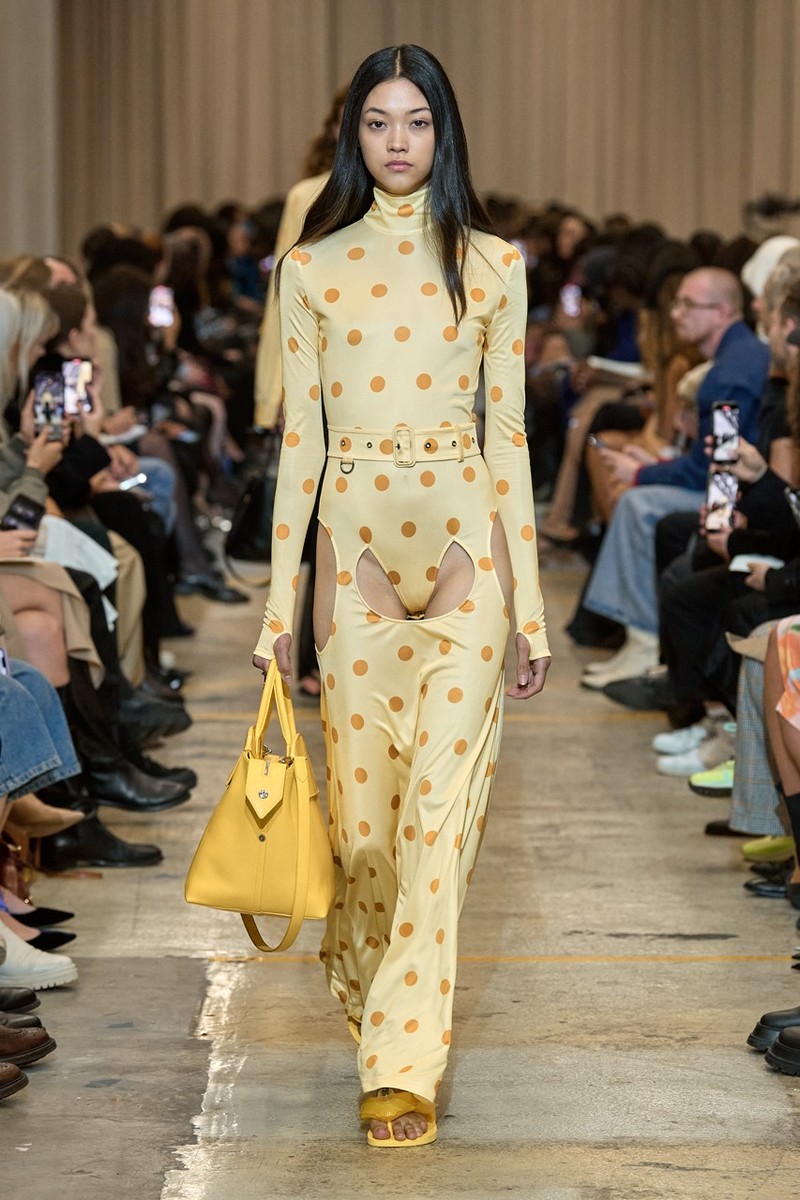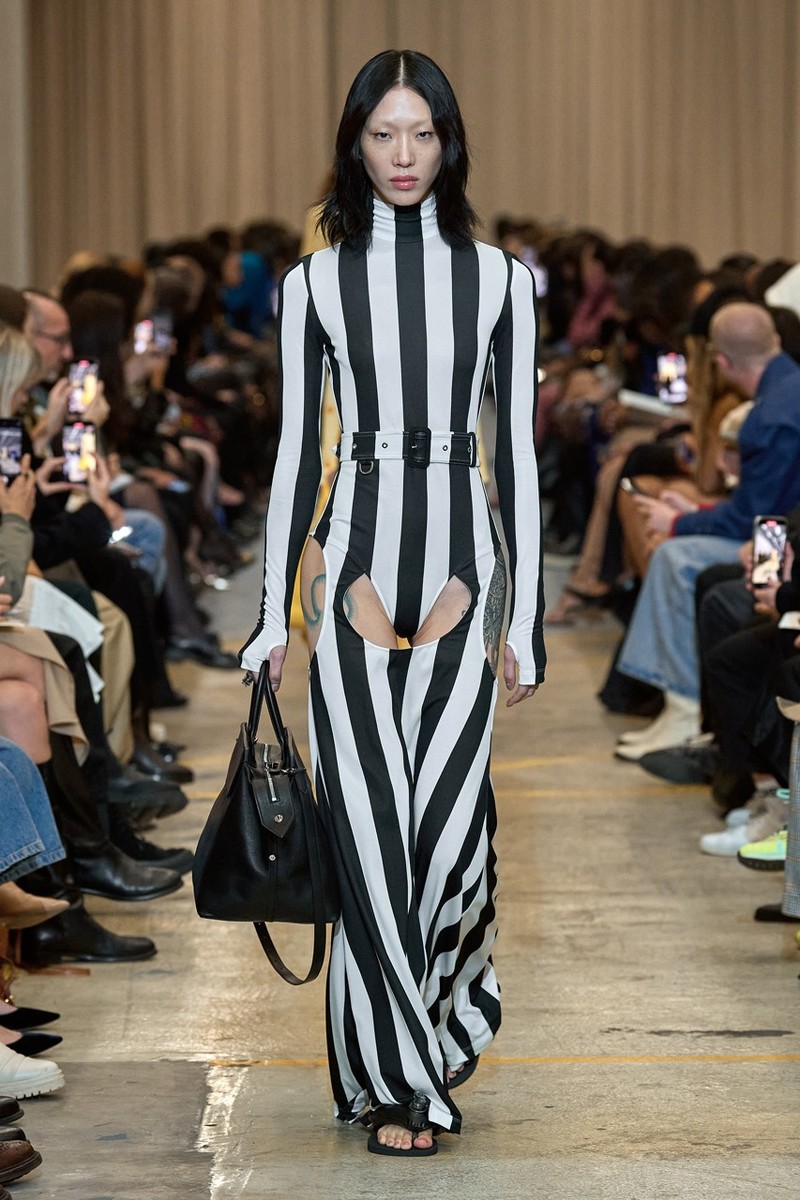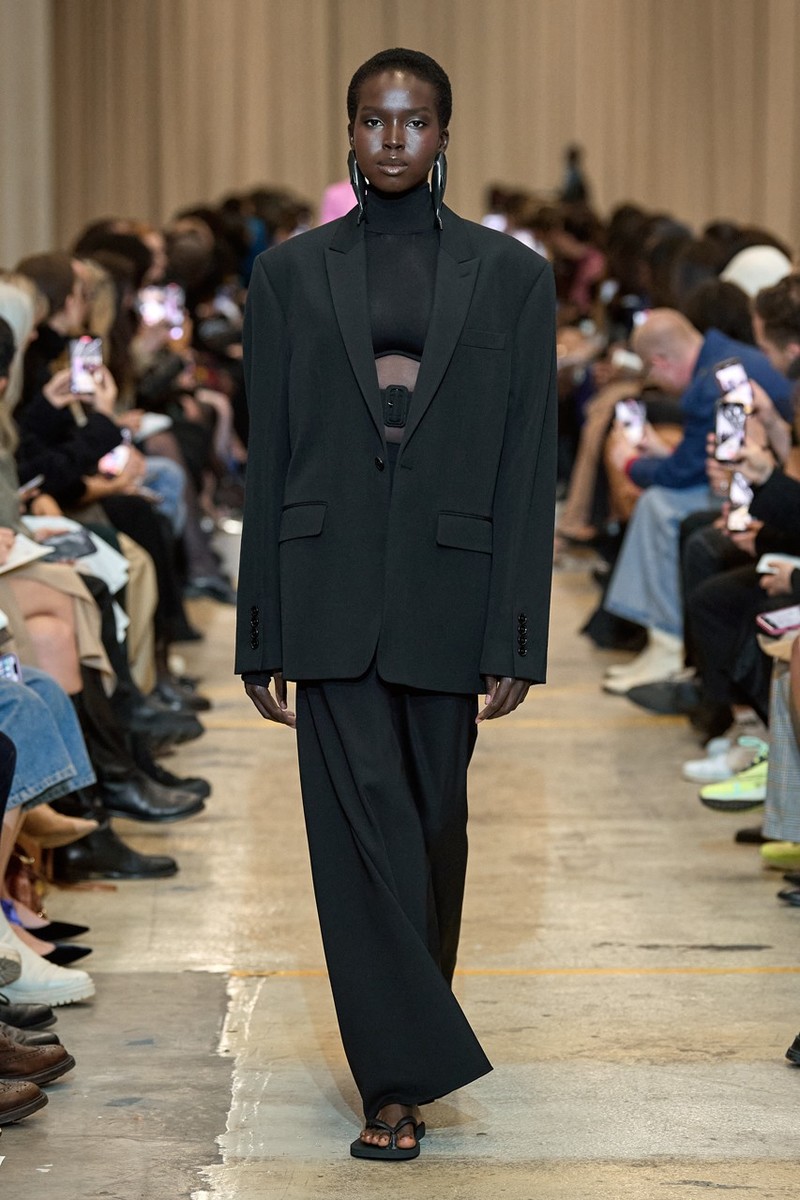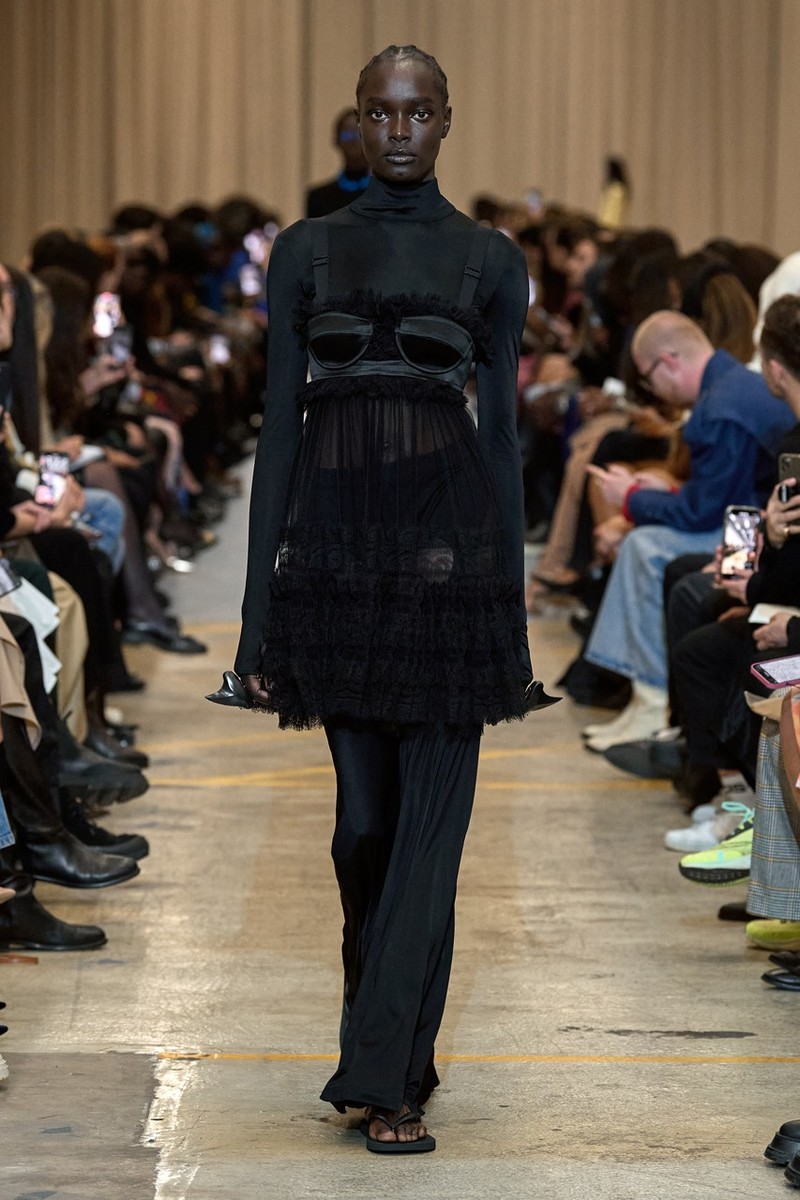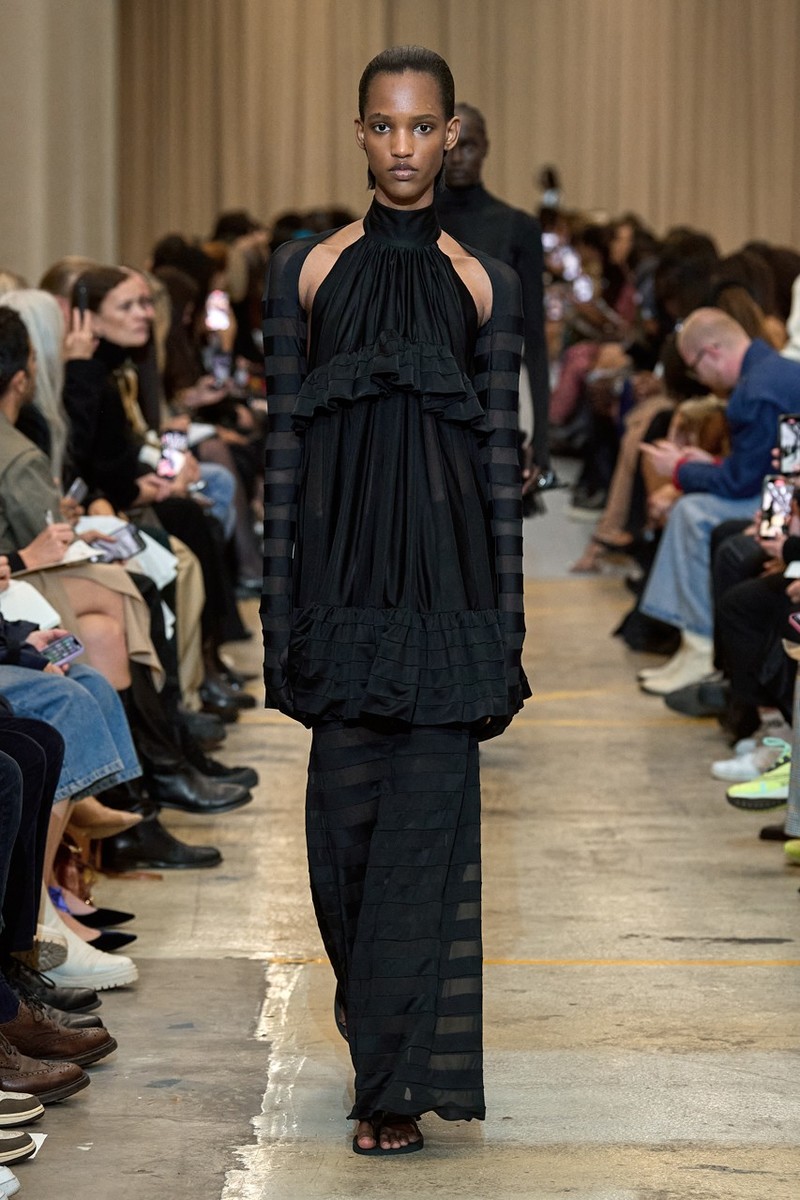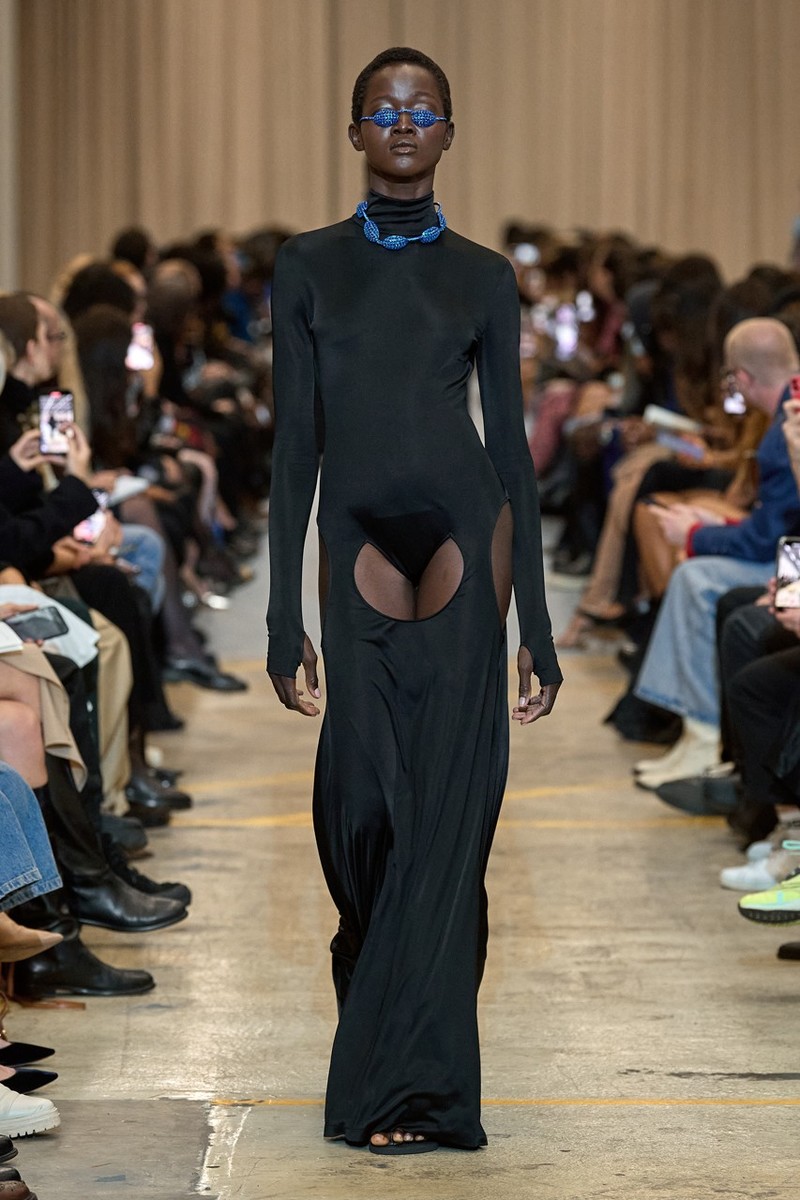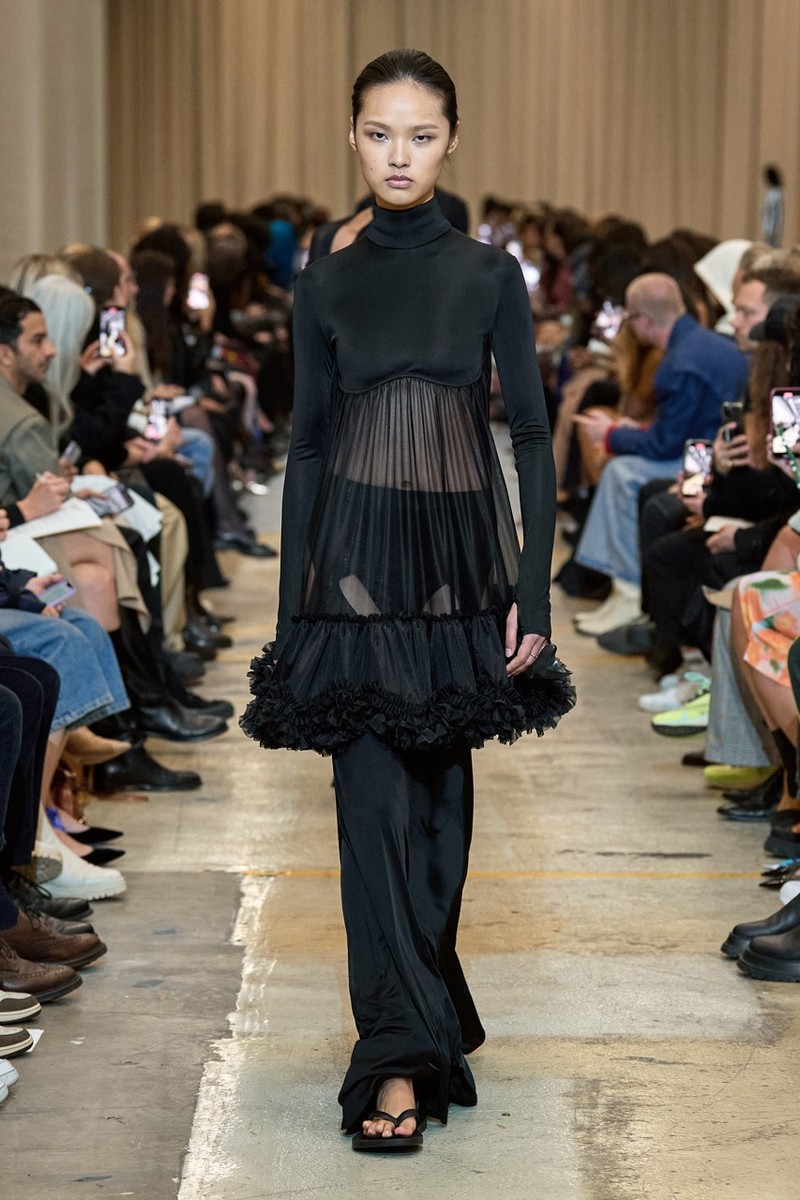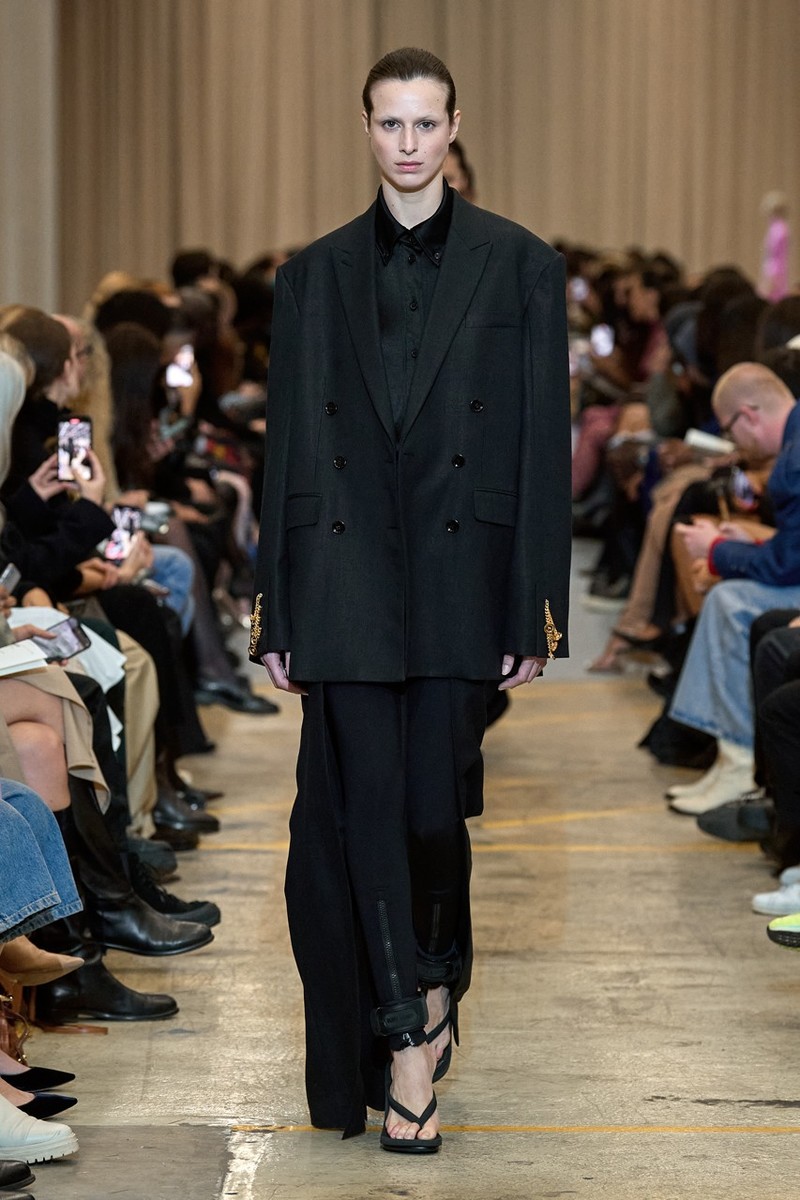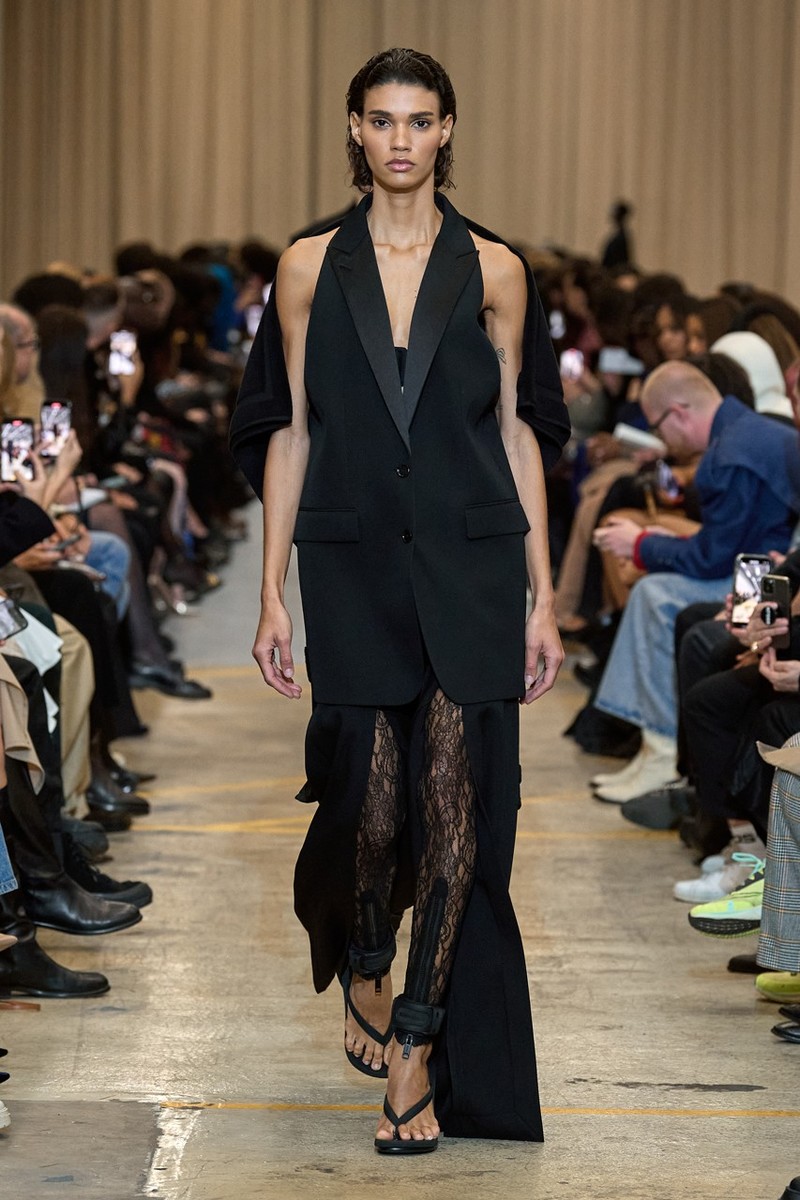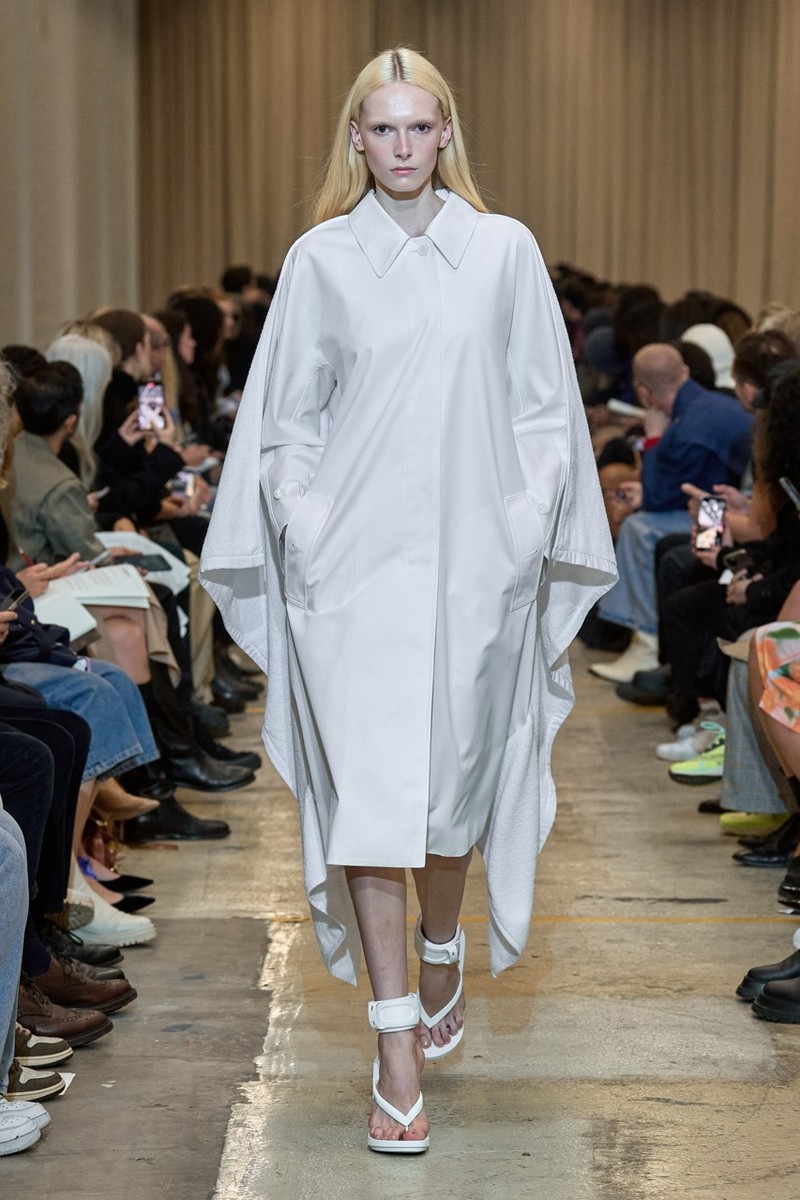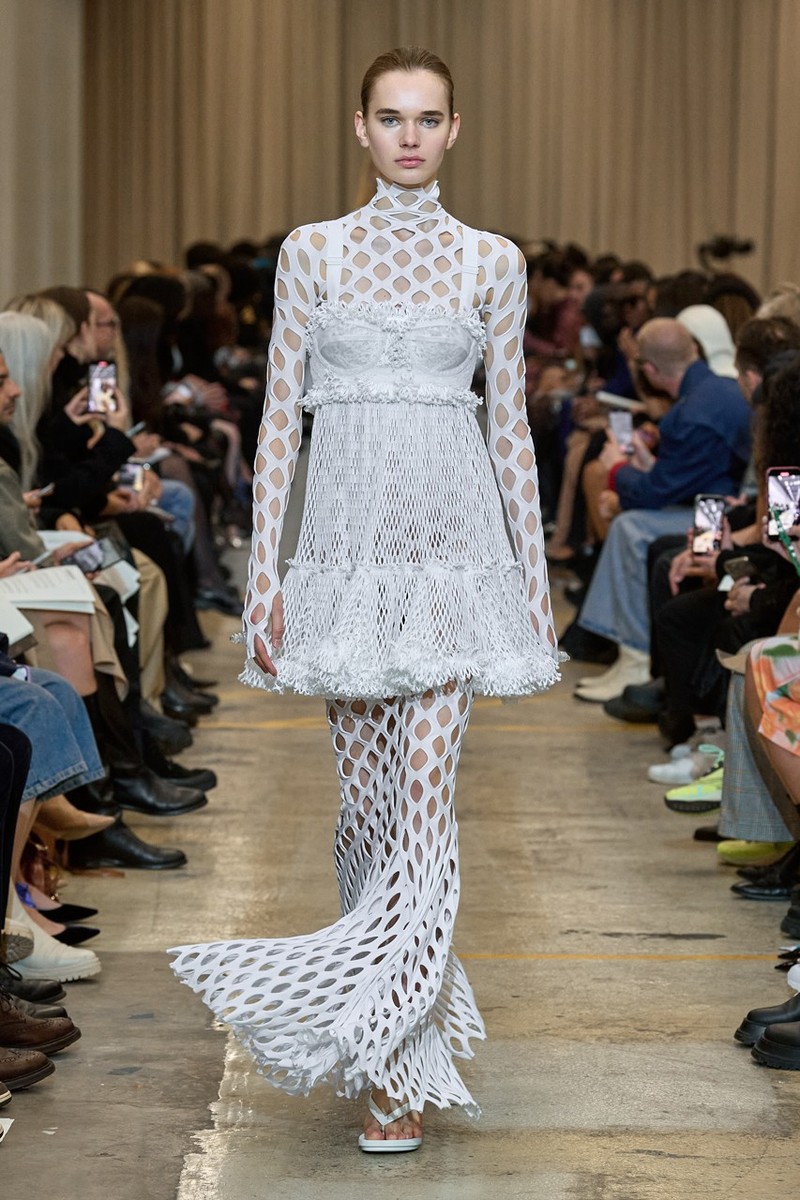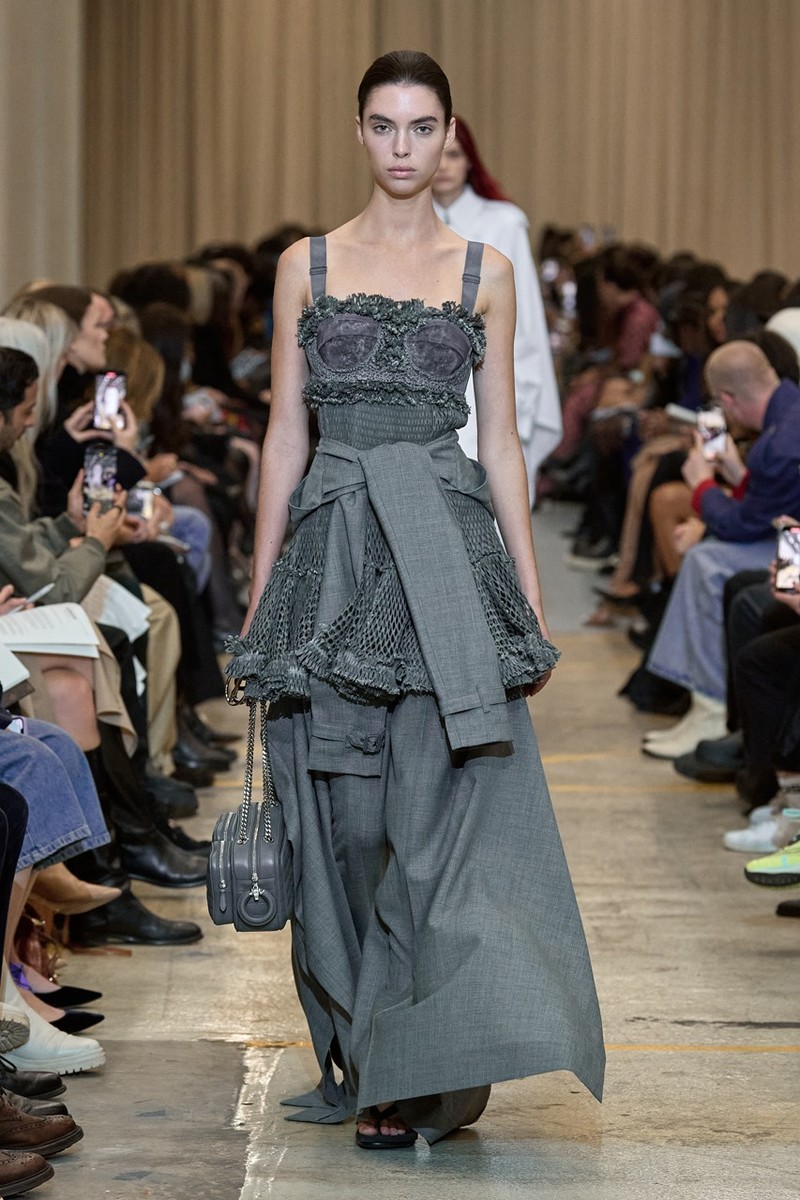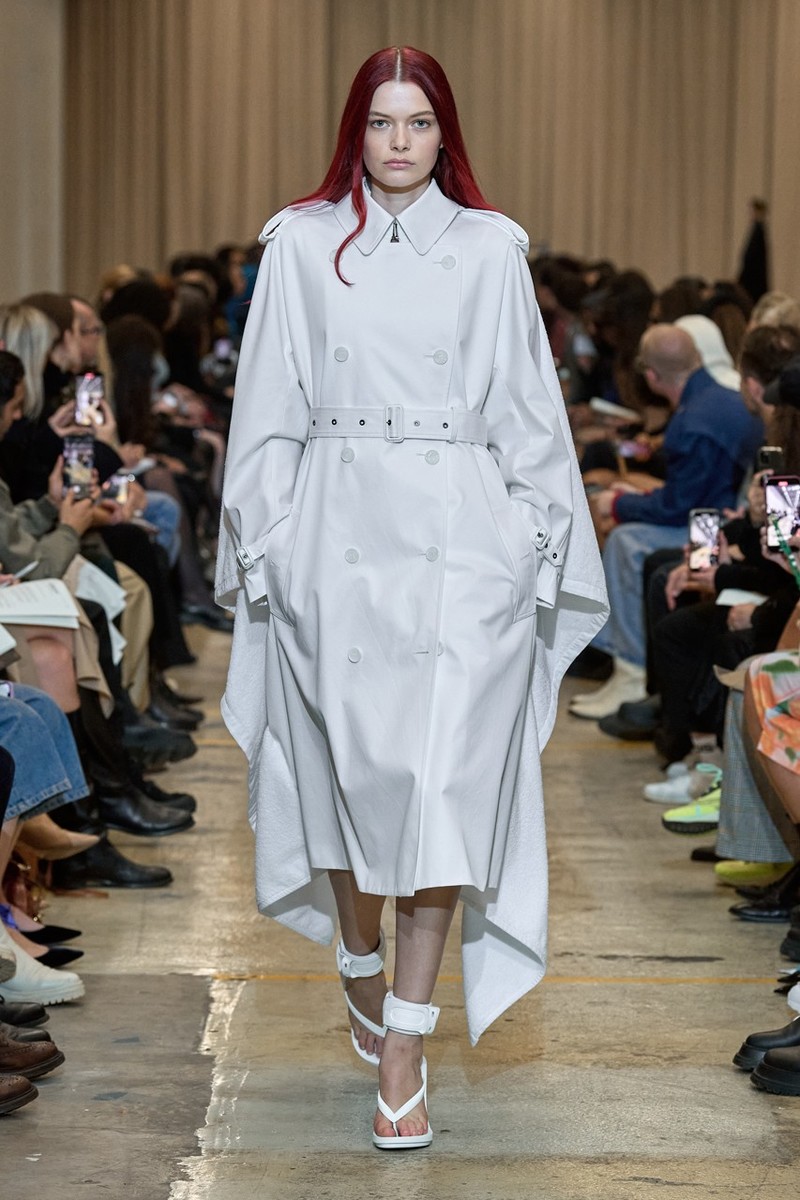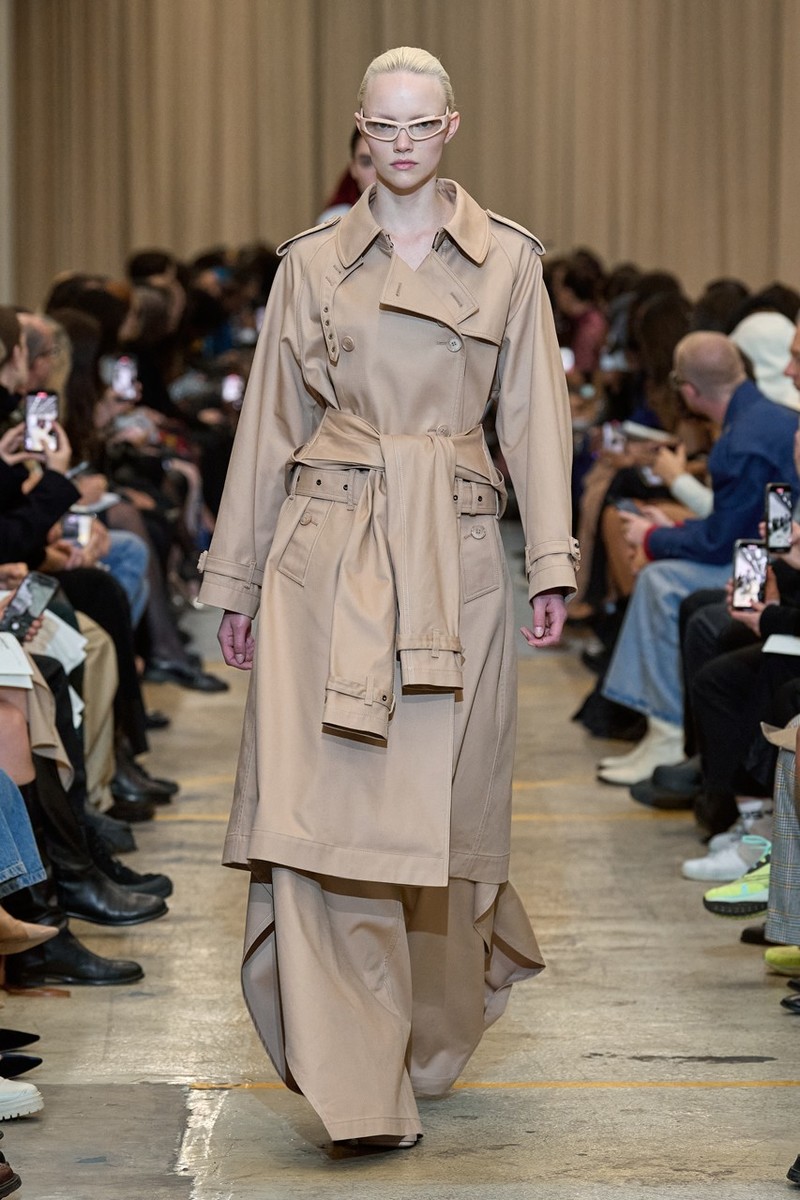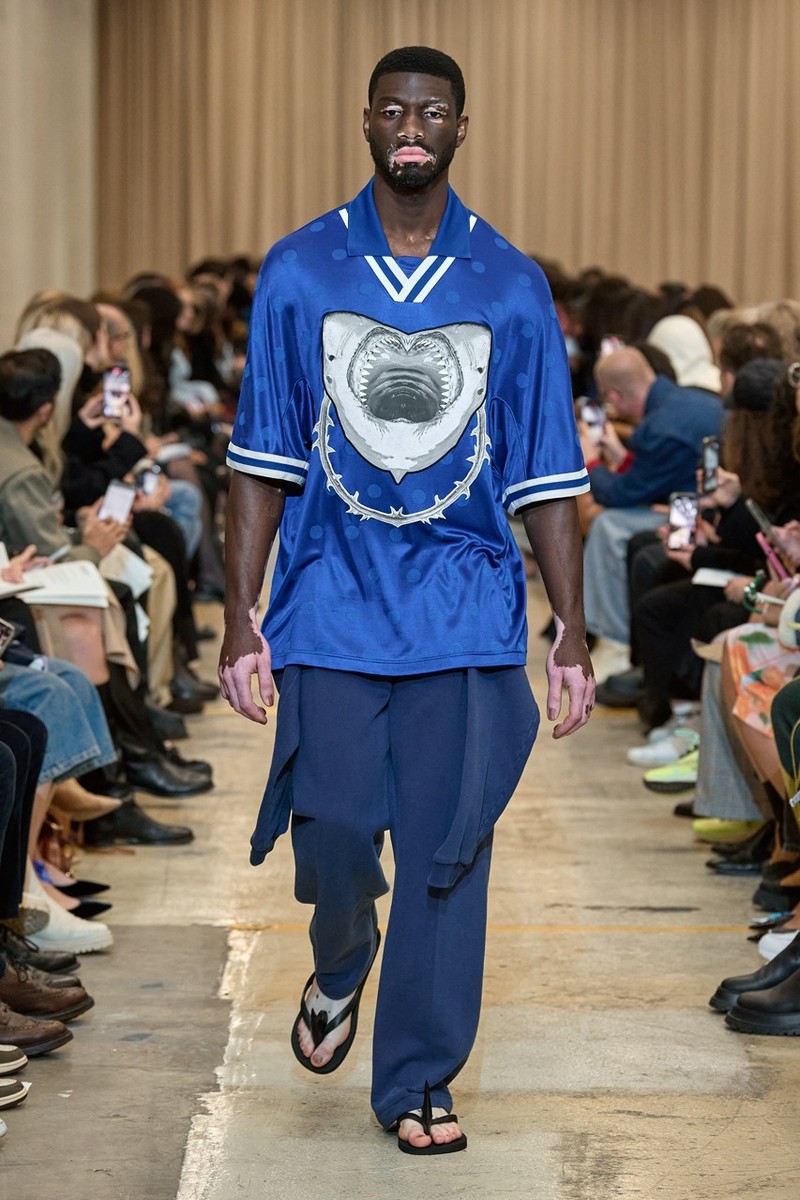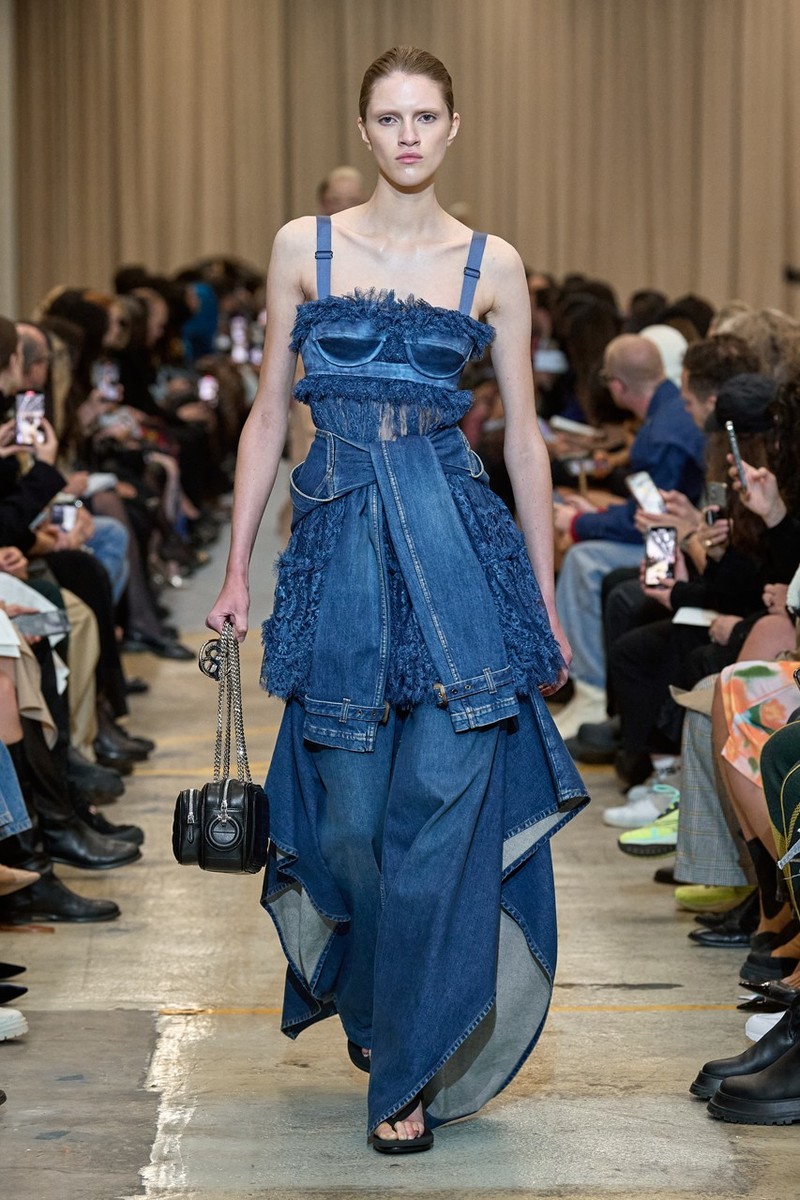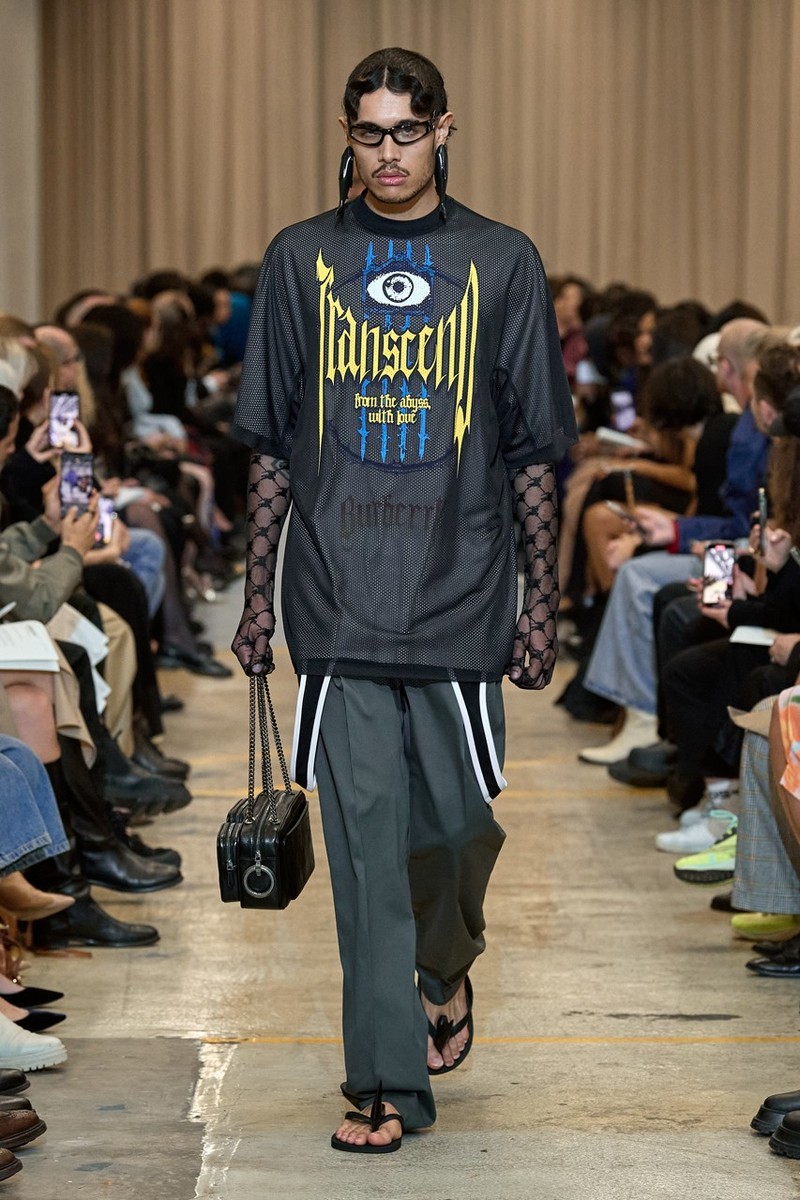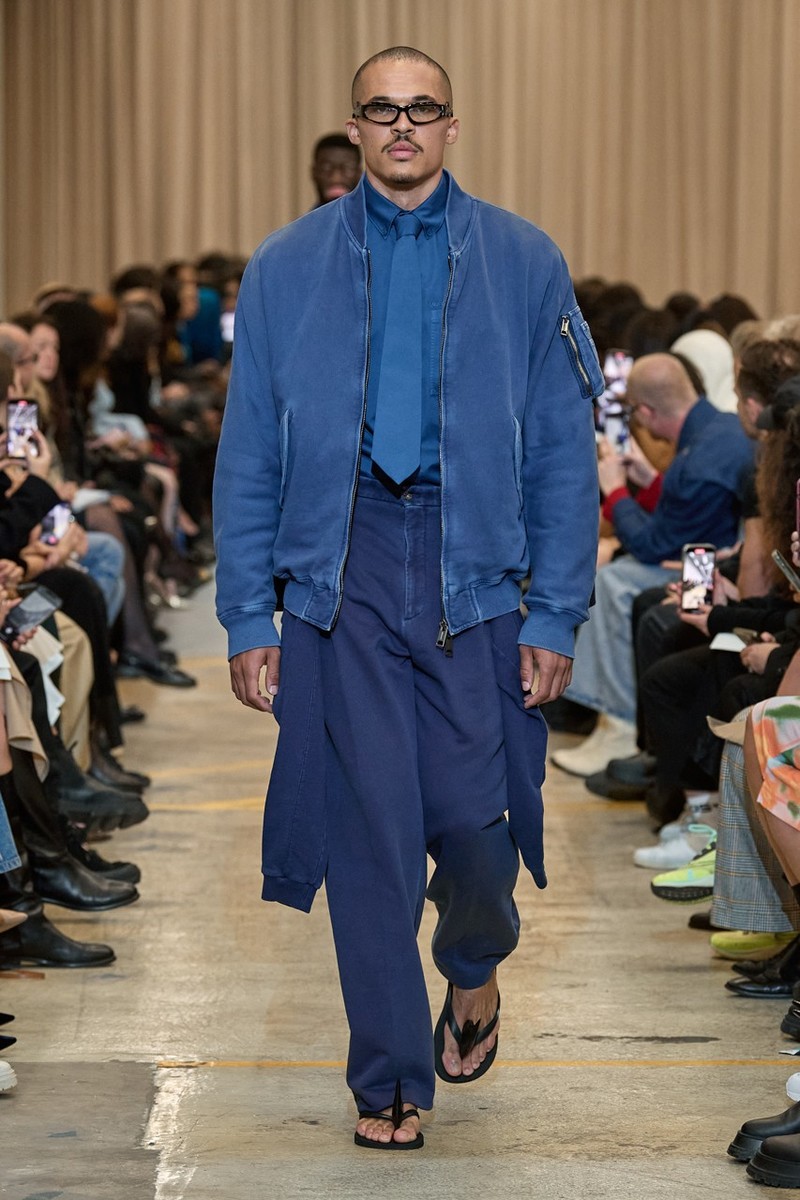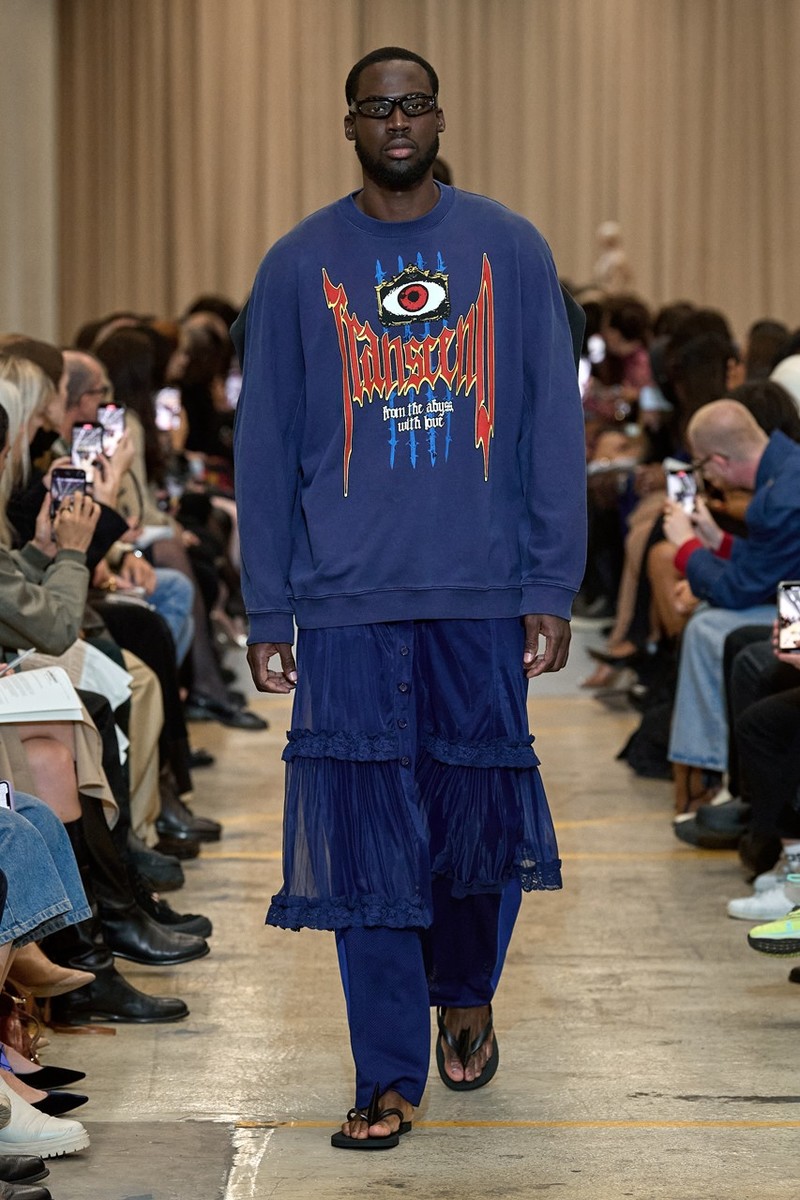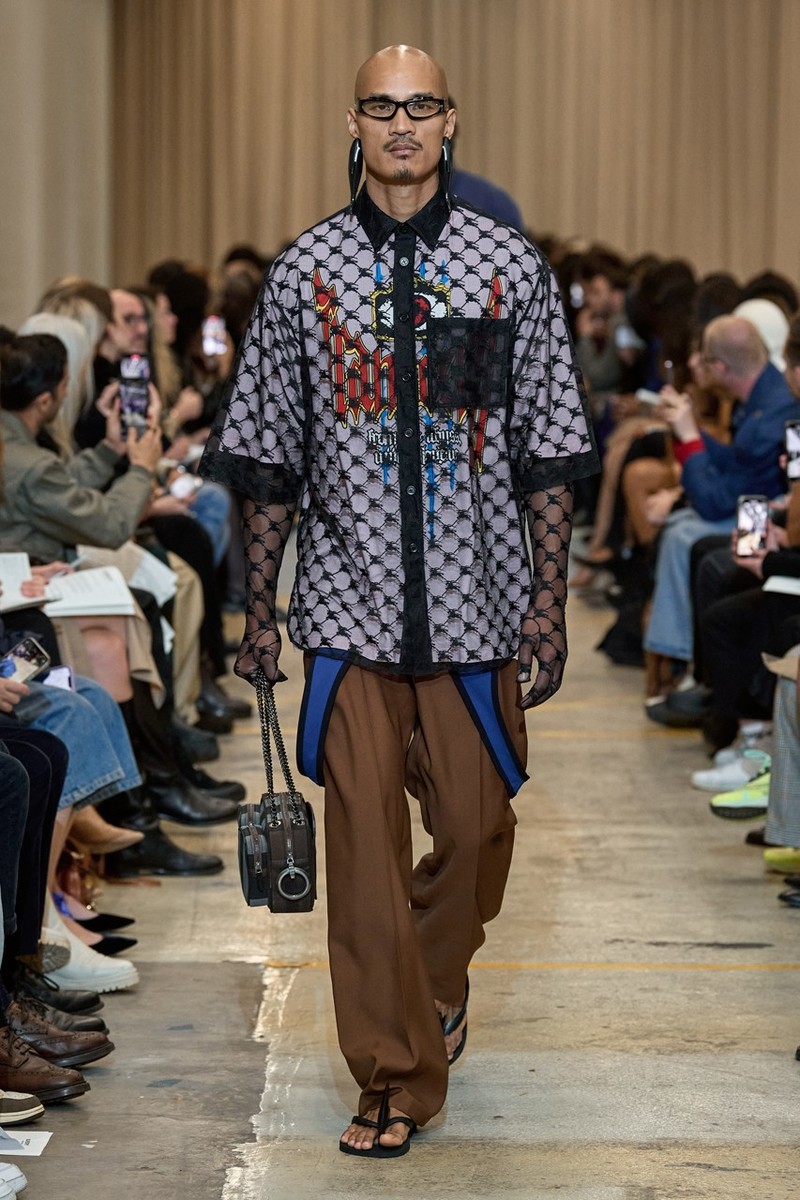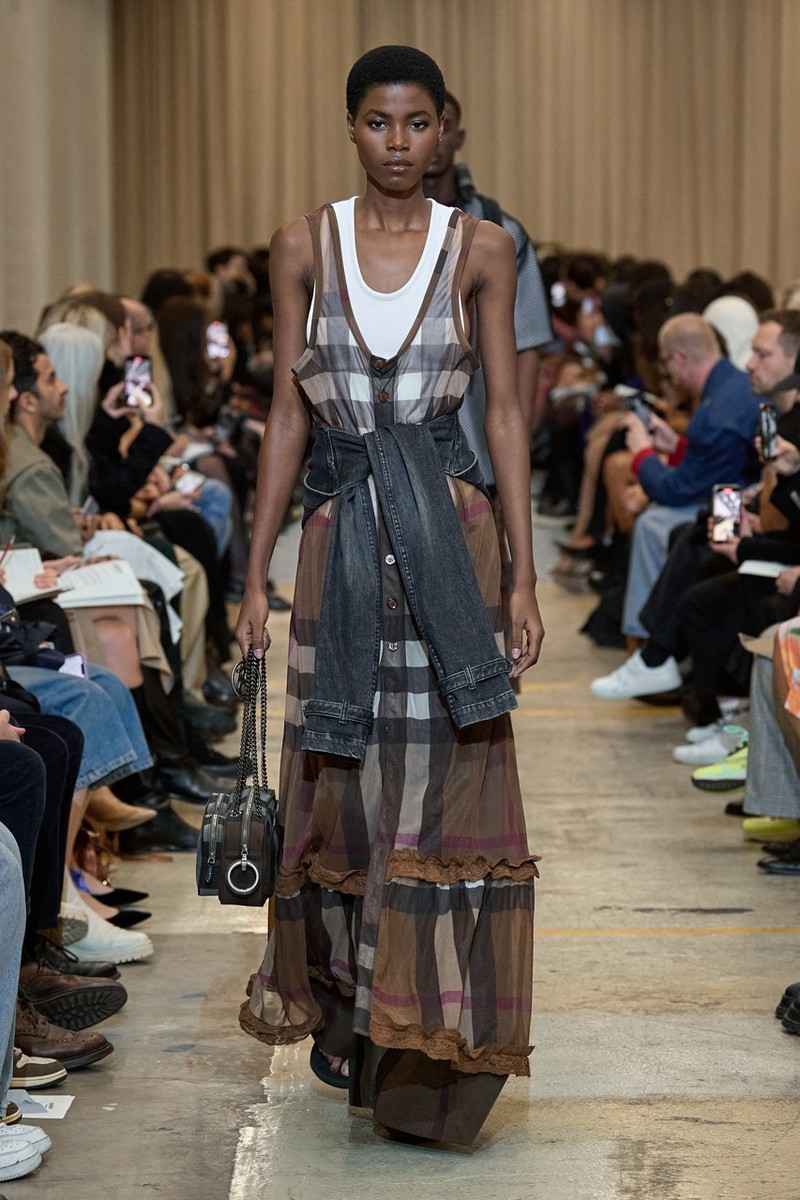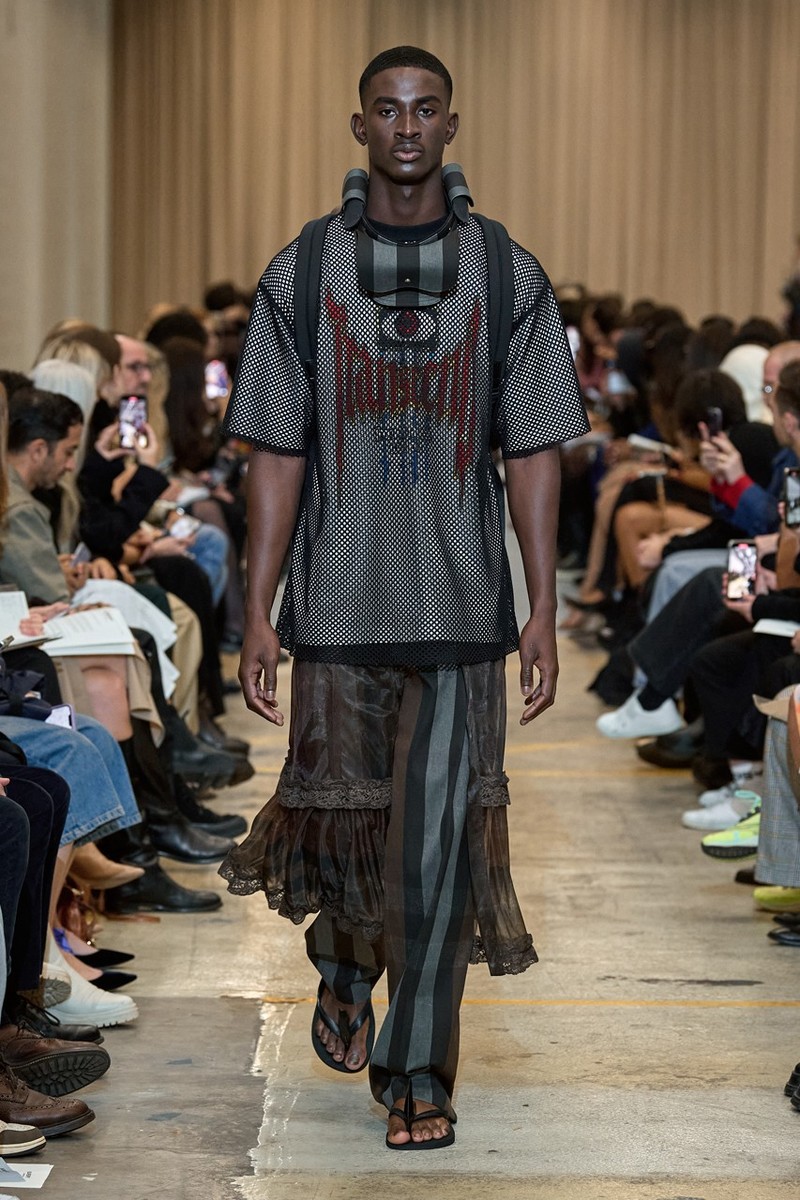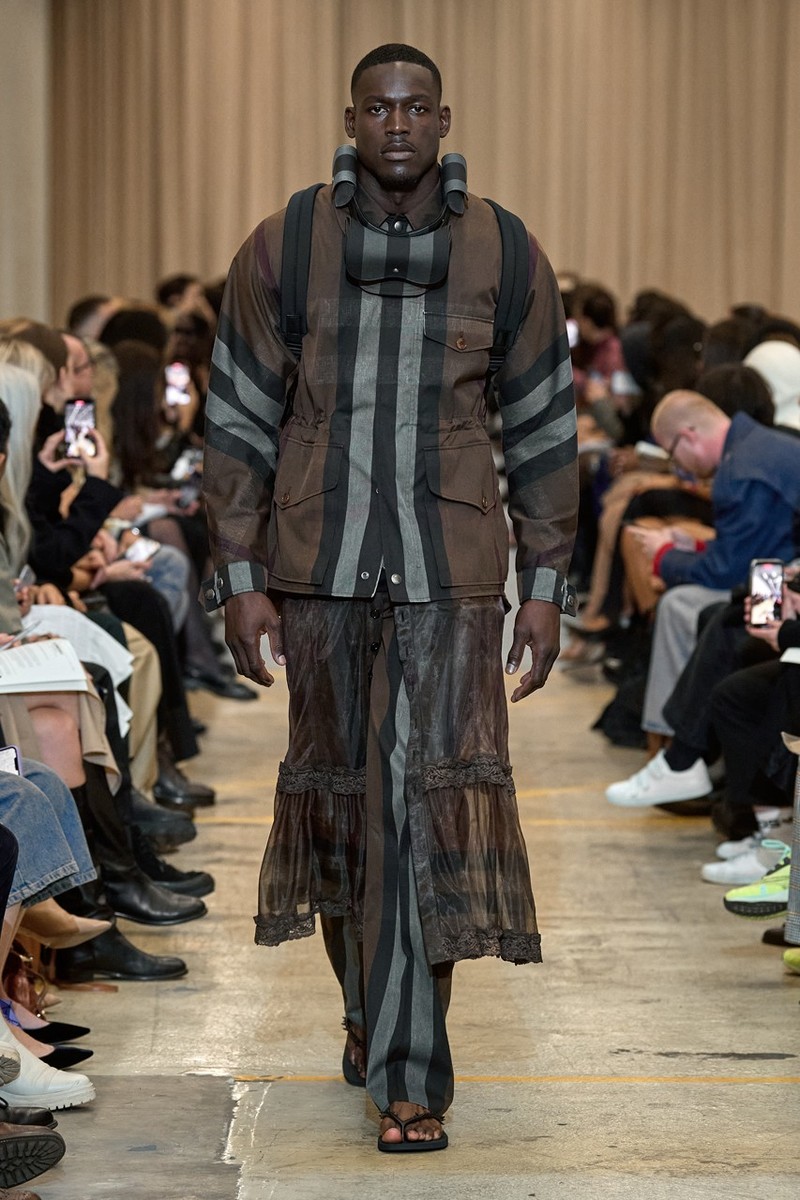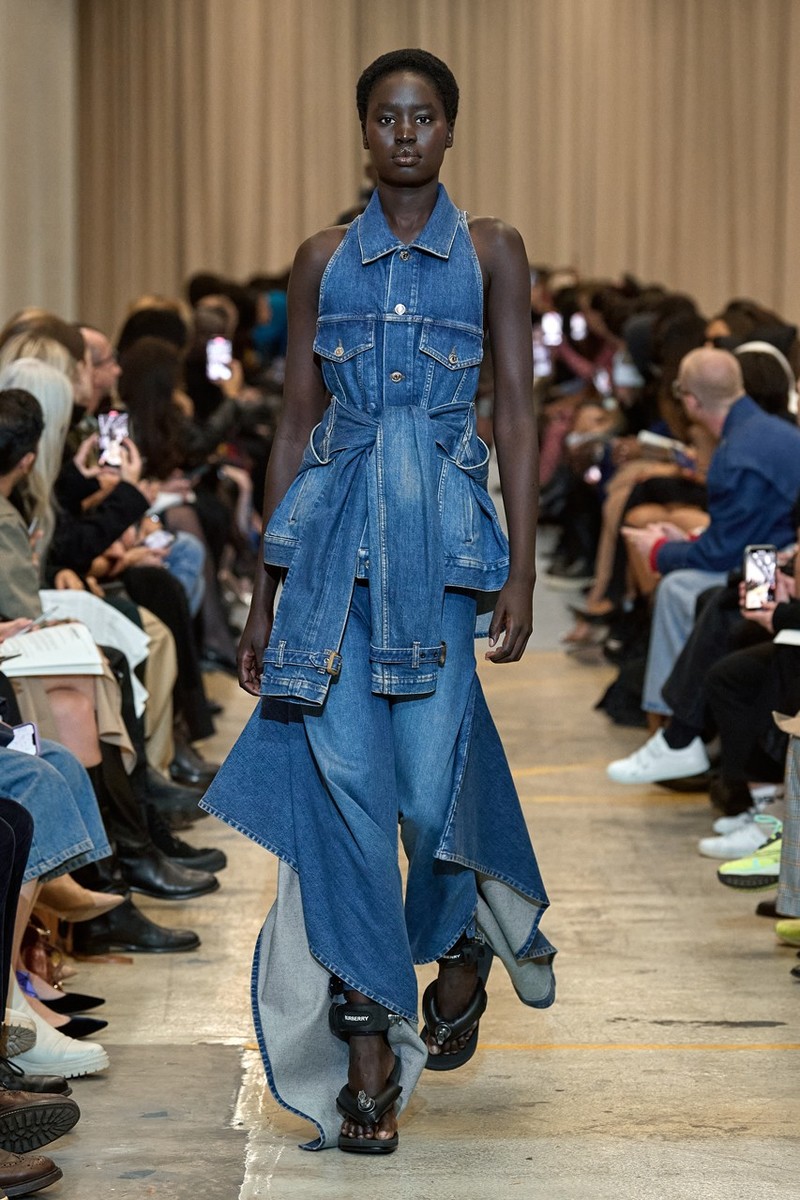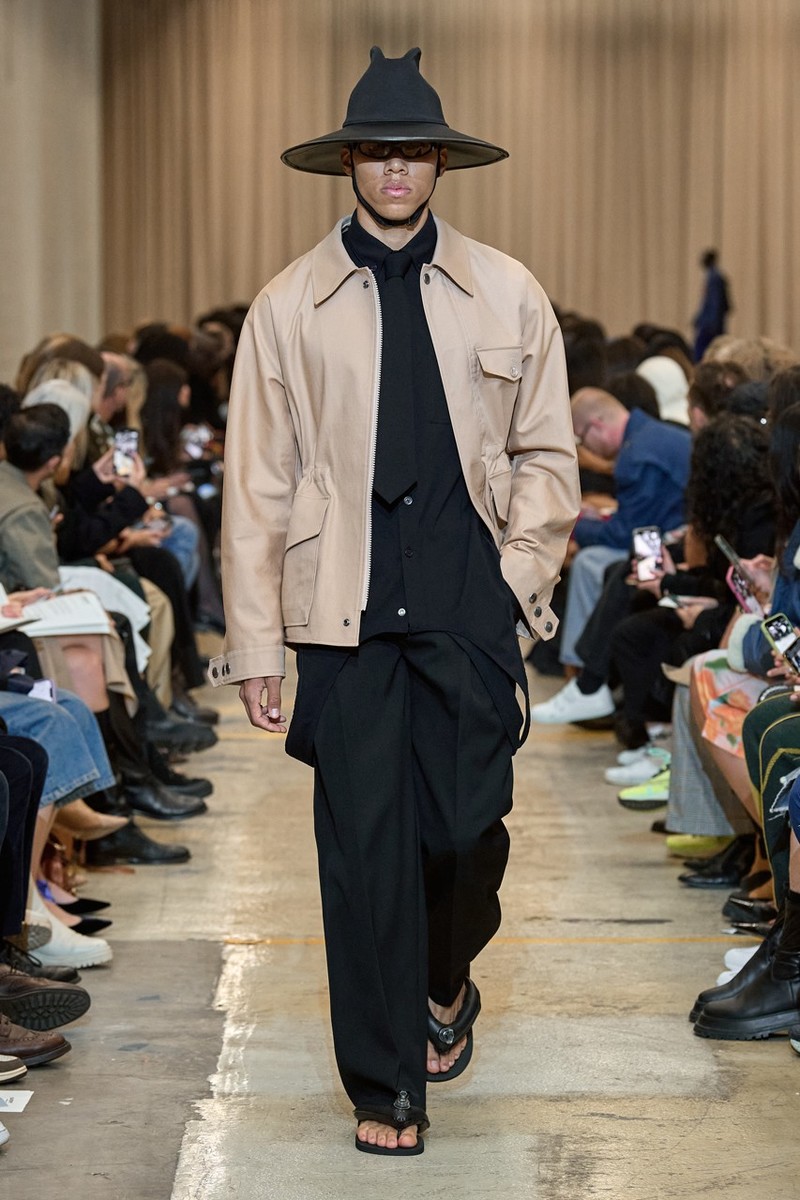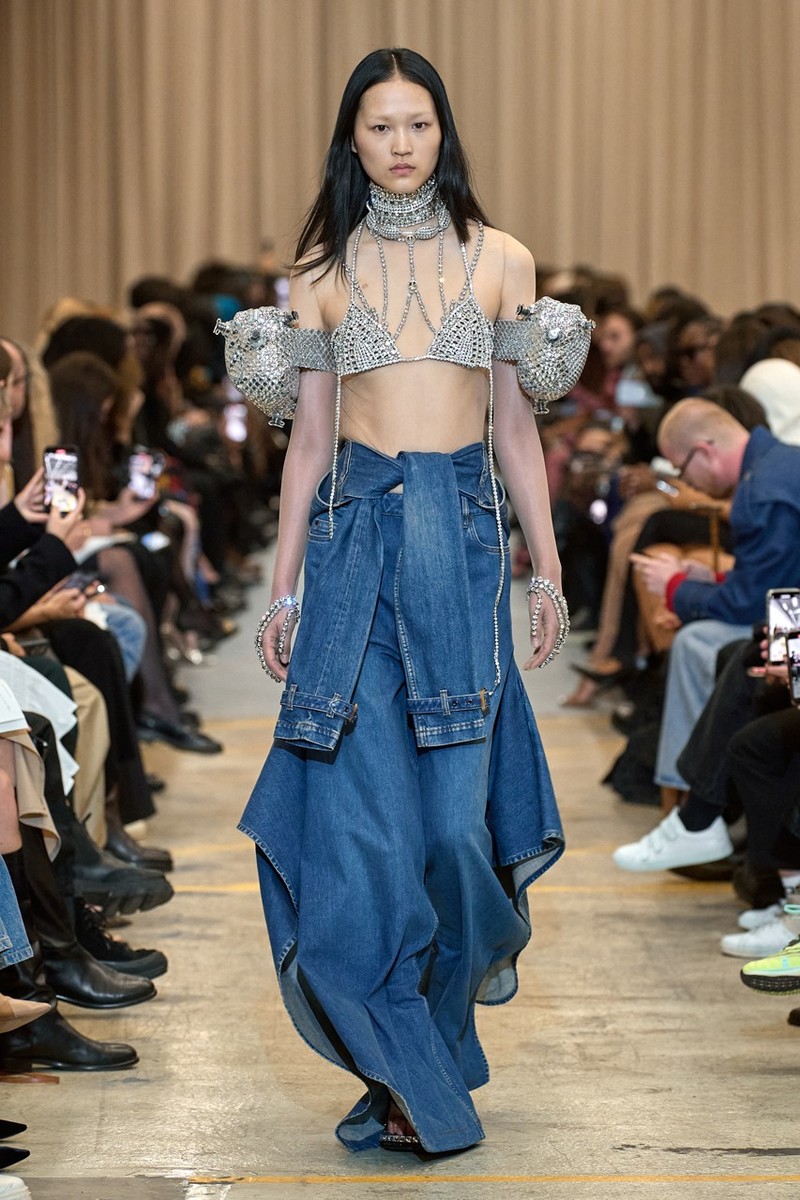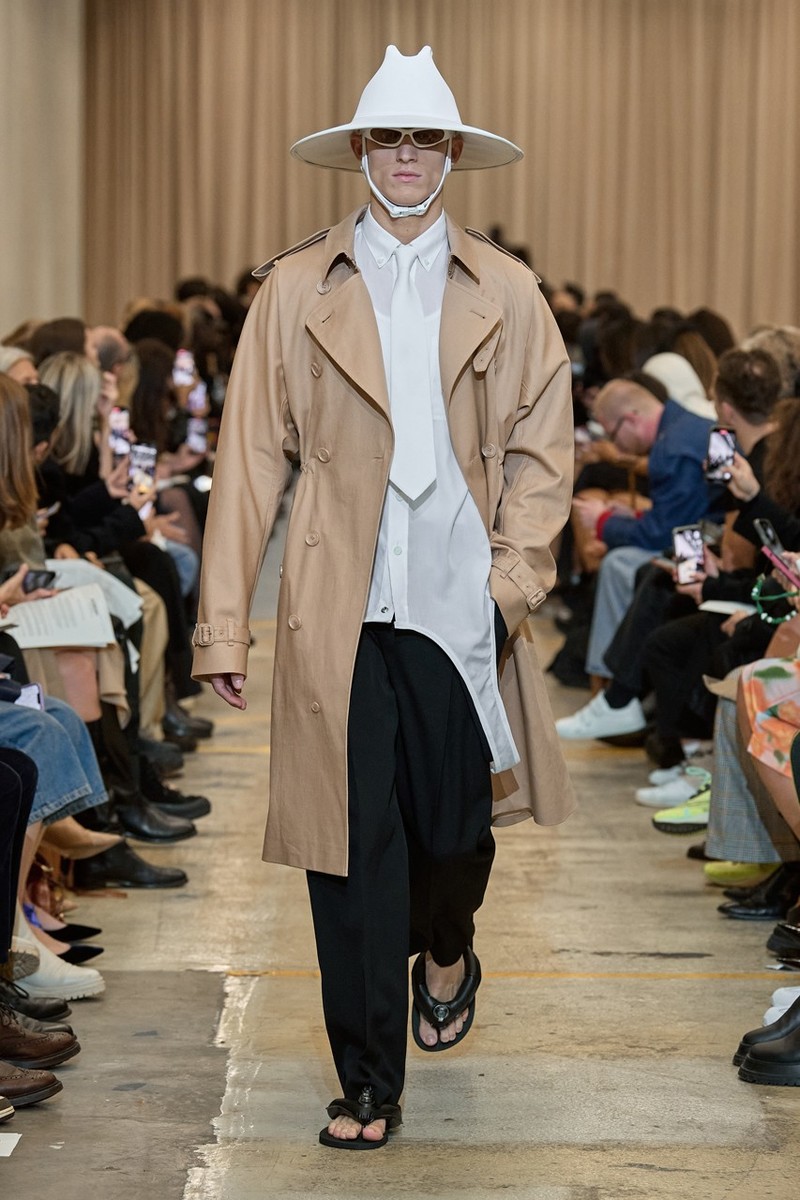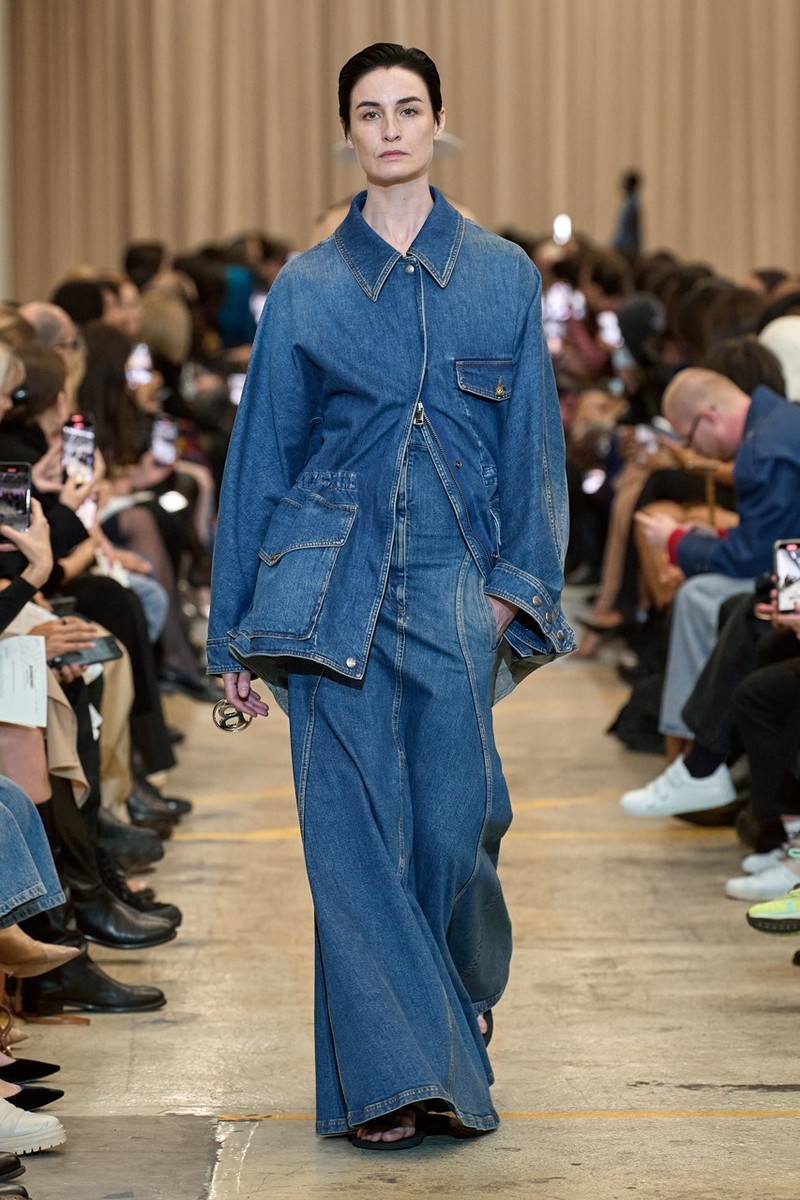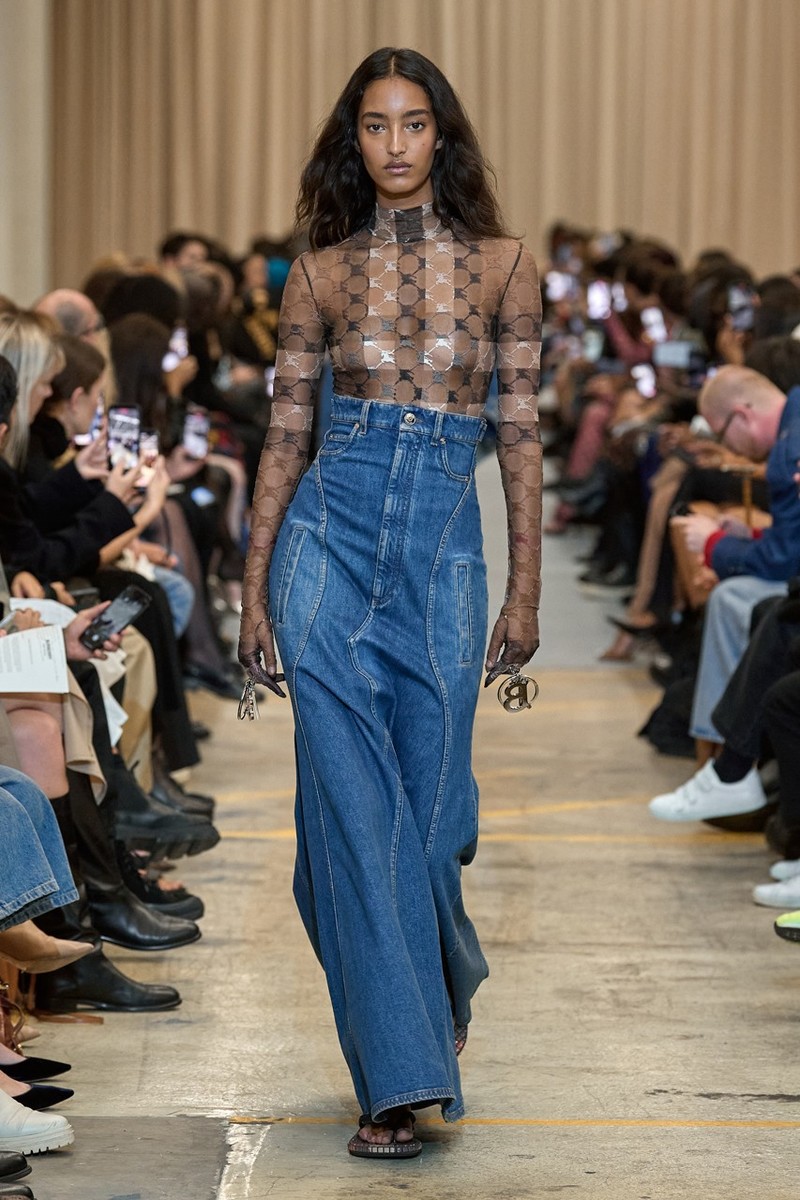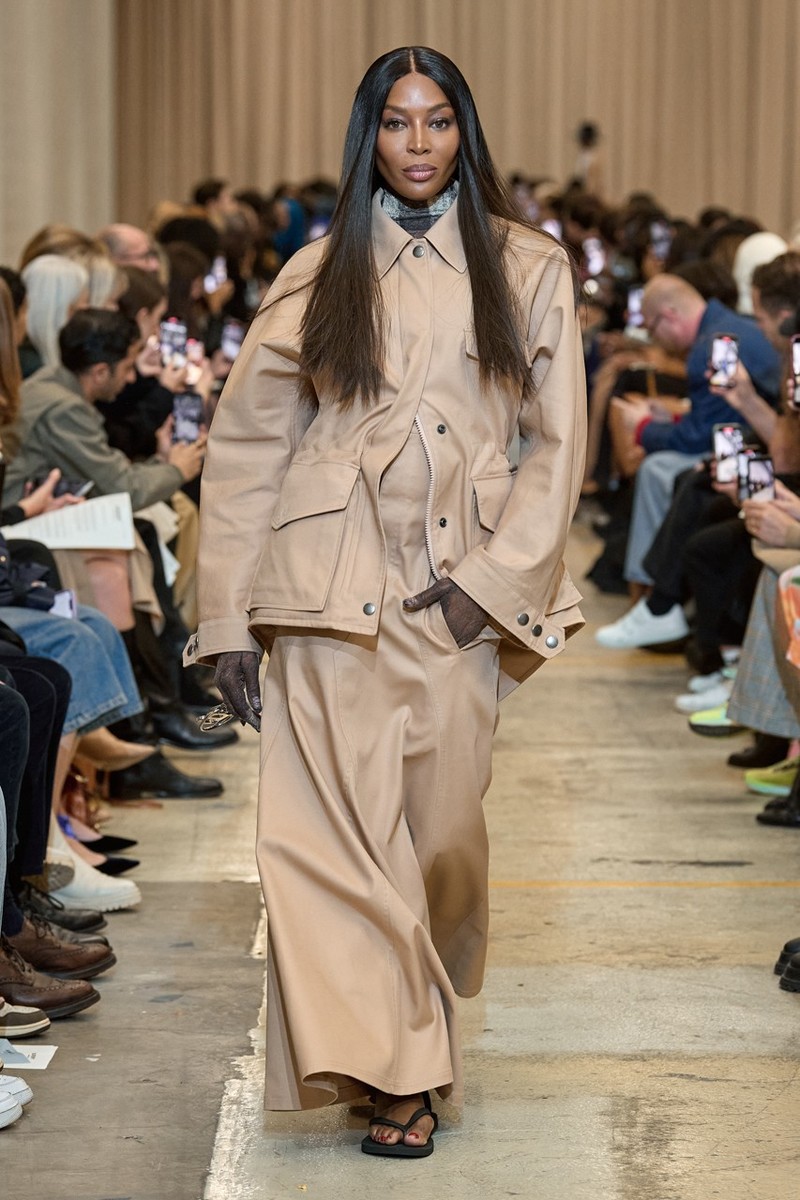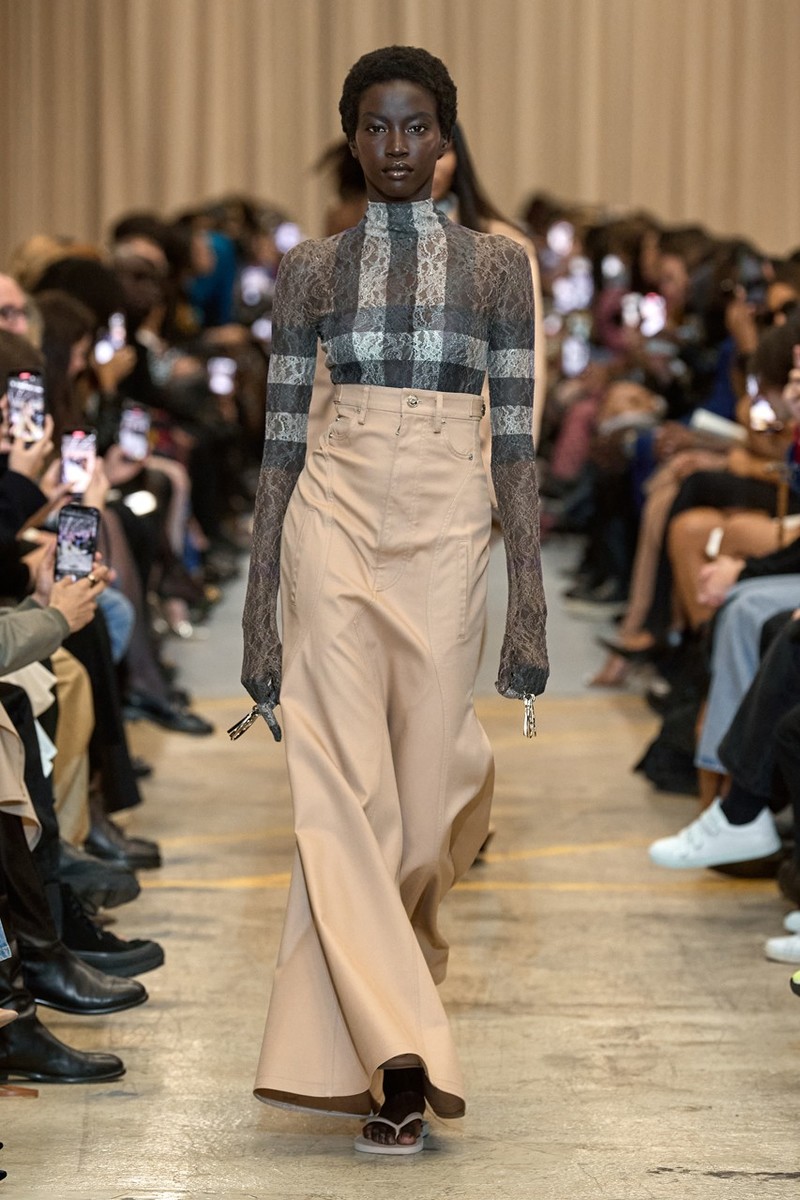 Burberry Took A Drive To The English Seaside For SS23
Riccardo Tisci drew inspiration from British summers.
After the announcement of the death of Queen Elizabeth II, Burberry had released a statement saying that its London Fashion Week (LFW) show would be canceled to pay respects to the queen. It was unknown whether Burberry was going to show at all, but they had managed to make it work. In an individual time slot between the transition of Milan Fashion Week to Paris Fashion Week, Burberry unveiled its Spring/Summer 2023 collection and it was quite an affair.
Located in an industrial warehouse in London where the guests were surrounded by blank walls and a minimum set design, Riccardo Tisci delivered a show that was a bit more sensual than what Burberry has done from past seasons. It was clear that the Italian designer pulled from personal experience when creating the collection by drawing inspiration from the British summer season.
There's no telling if the summer days will be rainy skies or a blazing sun, so the people dress to accommodate both situations. Tisci drew from this very specific British experience and intertwined it with a goth flair to produce the SS23 collection. Gothic elements reigned the runway with the appearance of lace, deconstructed techniques and netting.
Seaside components were unveiled as models walked down the runway with unique layering of swimsuits. A standout look was one of a model donned in a high cut one piece layered atop a sheer monogrammed catsuit. The overall mood of the collection throughout the collection was one of relaxation with rather relaxed silhouettes, flip flops and sandal footwear, large tote bags and toned down accessories.
Other standout features included the incredibly crafted use of leather, sheer tiered maxi gowns, lace chemises and denim on denim. On top of all the many various design elements, Tisci made sure to include Burberry's blueprint of tailored trench coats and its famous plaid print.
In attendance at the show were A-list celebrities such as Simone Ashley, Kanye West, Jourdan Dunn, Anna Wintour, Winnie Harlow and Chloe Bailey. Supermodels Naomi Campbell and Bella Hadid were also there walking the runway.
As it's rumored this may have been Tisci's last show as Burberry's Chief Creative Officer, the designer left it all out on the runway. For the five years he has been at the helm, the show was a stunning showcase of his journey and evolution of his point of view as a designer.
Find out more about the brand at Burberry.com.
Up Next, Get Shipwrecked With Blumarine SS23