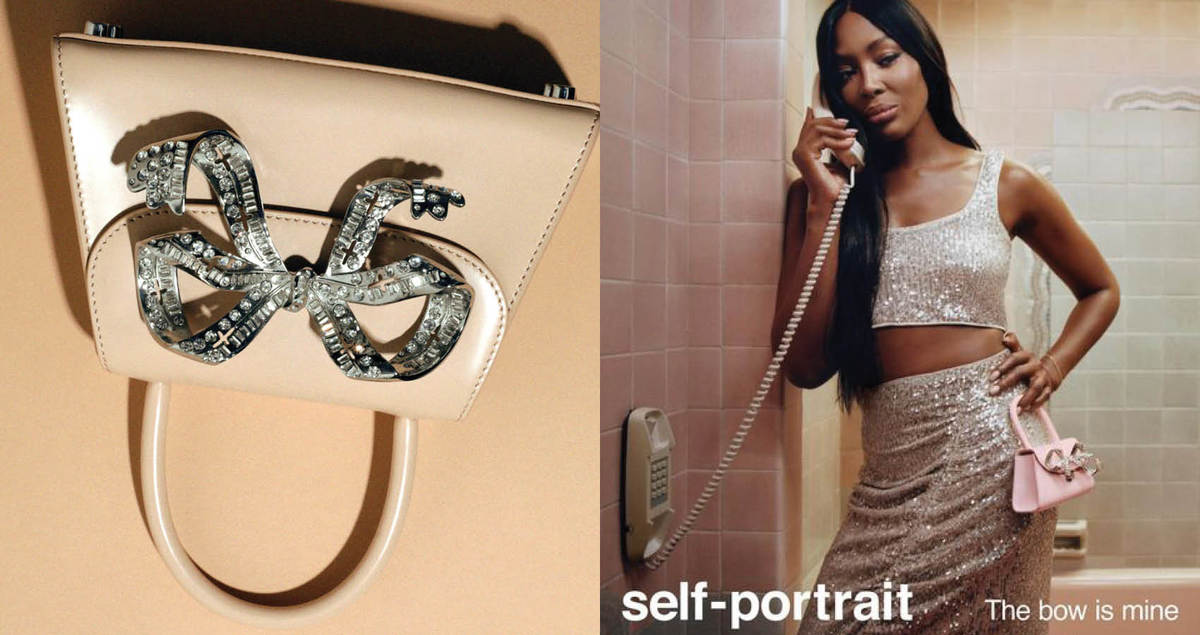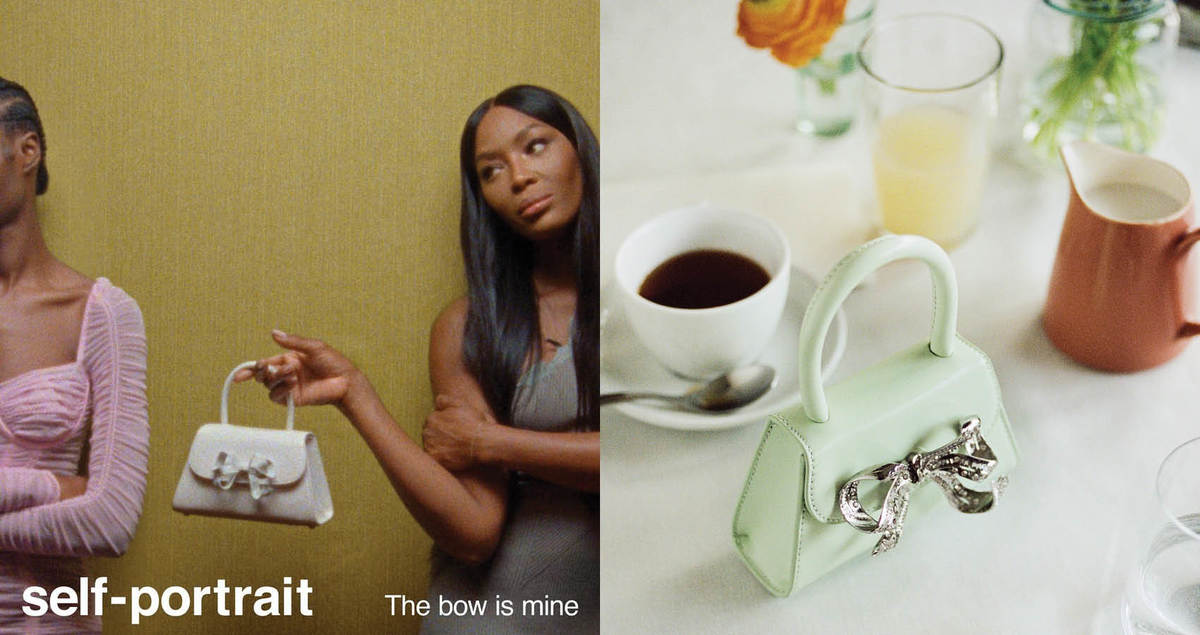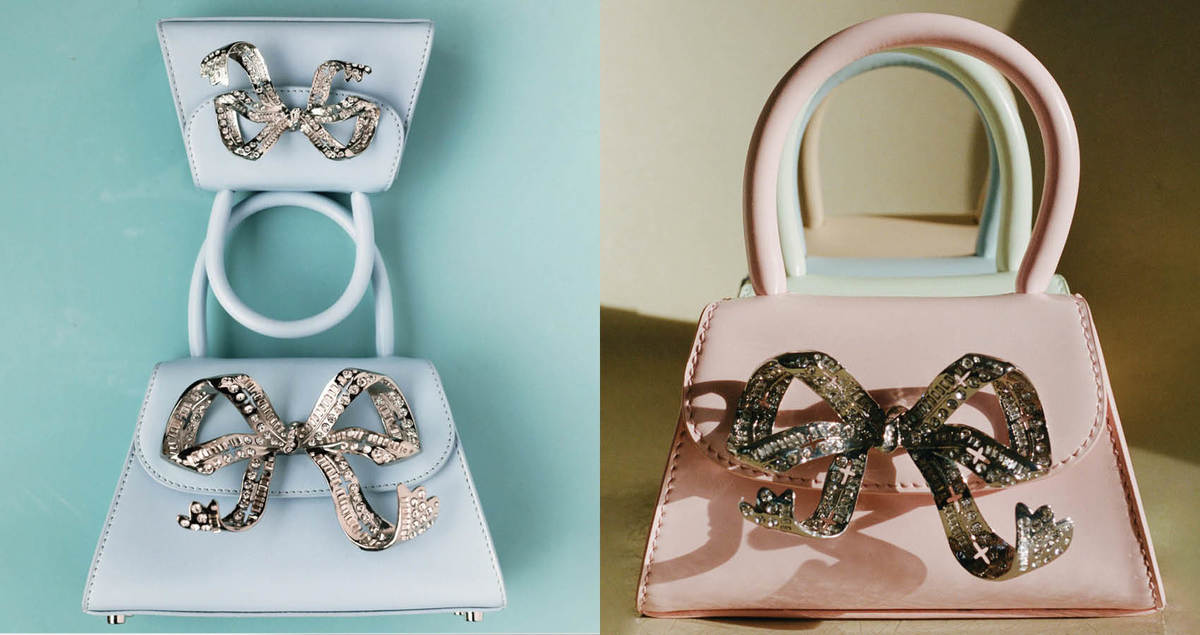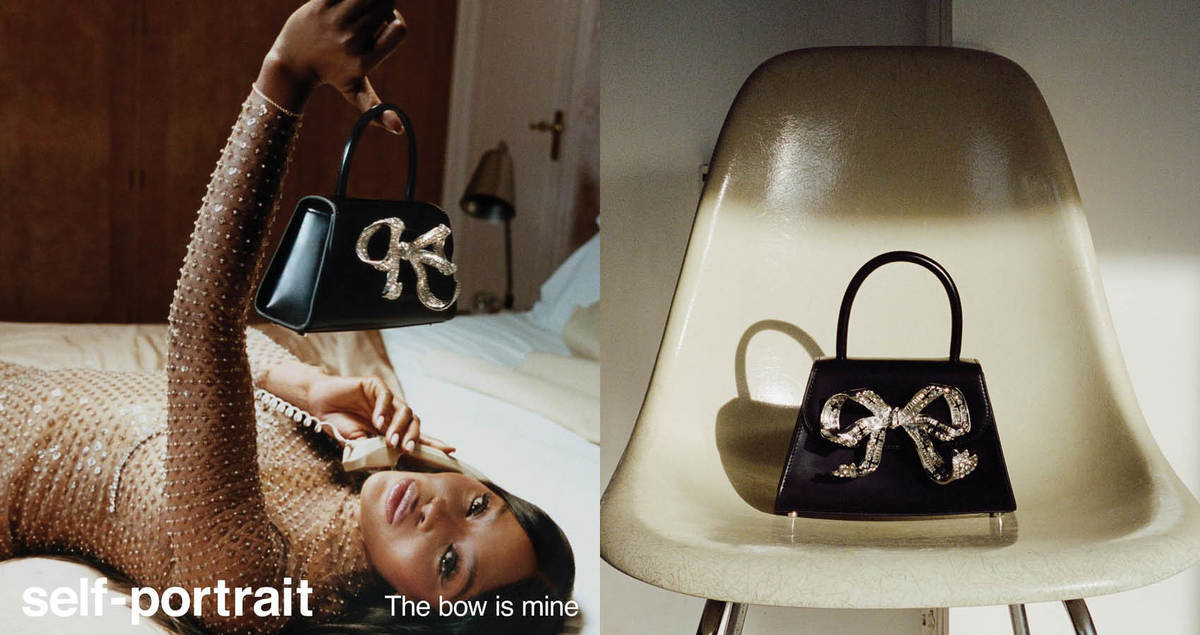 Naomi Campbell Fights For Her Self-Portrait Bag In "The Bow Is Mine"
The London-based brand takes a twist on an iconic '90s song for their first bag campaign.
Self-Portrait has introduced its first bag collection in a campaign video, with the support of supermodel Naomi Campbell. In a reference to the era of fashion when Campbell reigned supreme, the London-based brand places her in a '90s fantasy. Soundtracked with the 1998 Brandy and Monica classic, "The Boy Is Mine," the video sees Campbell defending her Bow Bag in homage to the song's music video.
For Campbell's first Self-Portrait campaign, photographer Renell Medrano places her in a bathroom of muted pinks and purples. A CD titled "The Bow Is Mine" spins in a connecting bedroom while Campbell grips a chorded phone, directly referencing the song's original video. The Bow Bag sits near the British Icon and outdated phones until the final image shows Campbell throwing a flip phone to the side and clutching her bag in victory.
Haley Wollens styles Campbell in clothing and accessories from Self-Portrait's upcoming Fall/Winter 2022 collection. She wears a sequined two-piece set, a mesh gown, a cropped knitted sweater, and a gold mini dress.
Self-Portrait's debut bag line consists of two styles, the Bow Mini and the Bow Micro. Made with Nappa leather, the bags contain singular crystalized bows above hidden magnetic clasps. The stiff, trapezoidal-shaped bags are available in multiple colors, including white, pink, and caramel. Either silver or gold decorates the hardware based on the bag's color.
Check out the campaign and shop the bag collection on Self-Portrait's website.
Up Next, No Sesso And Levi's Bring Us The Denim Collection Of Our Dreams