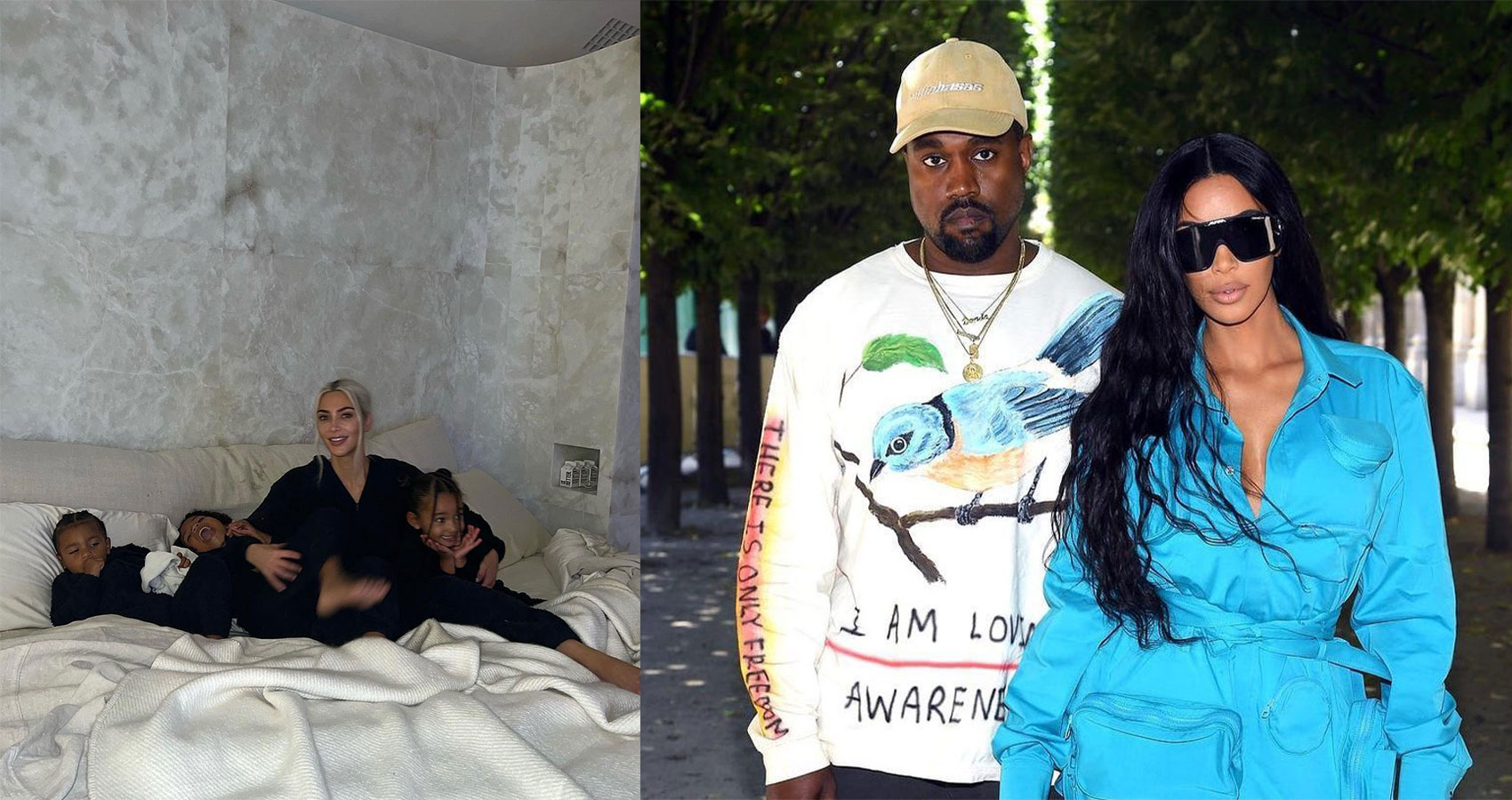 Ye, 'I'm Sorry'
Kanye(Ye) West publicly apologizes to ex-wife Kim Kardashian in the midst of dicorce.
Ye West is trying his best to right his wrongs.
The Grammy winner, formally known as Kanye West, shared a message of apology for his ex-wife Kim Kardashian Wednesday evening.
Kanye - who shares children North, 9, Saint, 6, Chicago, 4, and Psalm, 3, with Kim Kardashian - is saying sorry to his ex-wife for "any stress" he may have caused her.
"This is the mother of my children, and I apologize for any stress that I have caused, even in my frustration, because God calls me to be stronger," Ye tells GMA. "I need this person to be less stressed and of the best, sound mind and as calm as possible to be able to raise those children at the end of the day."
The pair, who tied the knot back in 2014, have been in the processes of a much-publicized divorce case for the last year. And boy, don't we know it!
Since Kim filed for divorce back in February 2021, the pair have been in a constant limbo of hot-out-the-press headlines. From Kanye flooding Instagram with highly critical posts aimed at Kims co-parenting skills to his attack on Kim's short-lived relationship with Pete Davidson, the process has been undeniably entertaining for outsiders.
In the Interview with GMA when asked if he felt he had an equal part share in the duo's co-parenting dynamic, Kanye - who recently terminated his successful partnership with Gap - explained "I do have a voice, but I had to fight for it."
He continued, "It's those little nuances where there is a parallel in what was happening at Gap, what was happening at Adidas and what was happening at my home." "It was all kind of a disregard for the voice of something that I co-created. I co-created the children. I co-created the product at Adidas. I co-created the product at Gap. It's a parallel and the parallel does touch on discrimination."
So, it appears Kanye may have finally ran out of steam, and is handing in the white flag.
But then again this isn't the first public apology Kanye has made, back in July 2020, he confessed fault for slandering Kim across socials. Could we be naive in saying this is the final chapter of the Kim-Kanye saga?
Up Next, 'Le Domaine' Brad Pitts New Vegan, Genderless Skincare Range