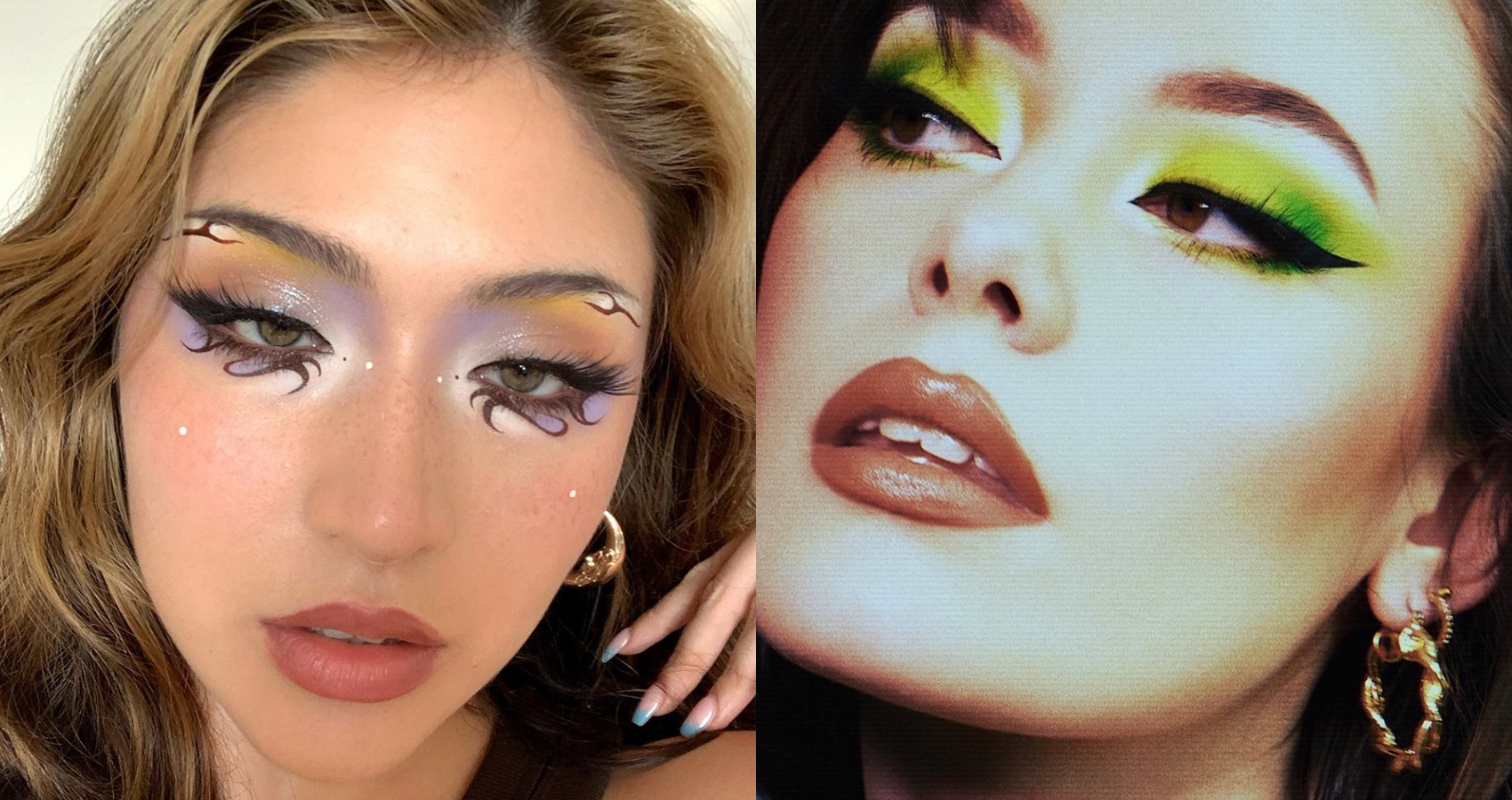 Are You Following These Beauty Creators Yet?
Check out some of our favorite make-up artists!
Most of us learned to do make-up from the big ones-Michelle Phan, Lisa Eldridge, Nikkie Tutorials, Bretman Rock, and the list goes on. But new artists emerge all the time, and they all put their own personal spin on the art of make-up, giving us the opportunity to watch new trends unfold and learn from them. Here are some of our favorite underrated make-up artists on Instagram who take the craft to a completely new level. Are you following any of them yet?
@esantoinette
Not only is she one of the sweetest, realest creators on Instagram, but the way she does make-up reminds you of how fun it is to let yourself go and be creative with your looks! Focusing primarily on clean, natural skin and extravagant eye makeup, Natalie creates colorful, semi avant-garde looks-and she does it flawlessly. With skilled linework, creative dotting, great color coordination and immaculate blending, each of her looks seems straight out of a fairy-tale!
@malvina_isfan
This Romanian make-up artist is a true Tik Tok sensation. She's known for her incredible eye-looks, as well as her talent for approaching both classic, Hollywood-esque make-up styles, and more elaborate, modern ones. She captured the hearts of beauty lovers with the 'outer space' vibe of her looks, given by the saturated duochrome pigments she uses to mimic the colors of a galaxy. And indeed, her skills are out of this world!
@designdain
The only word to describe Dain's make-up is magic. Her looks usually focus on illusion, on creating landscapes and blending with her environment, using her own body as a canvas (and sometimes, she even uses it as a palette). Both creative and extremely precise, Dain's make-up is so interlinked with traditional art that as gorgeous as they look on a screen, her looks would probably do just as well in a museum.
@tatianaroseart
Not only is Tatiana a talented make-up artist, but she's just as skilled in photography. Her Instagram feed is a delicacy for beauty enthusiasts and photography aficionados alike, with gorgeous self-portraits and flawless, creative make-up looks that somehow always manage to tell a story. She dives into burlesque-inspired looks, with thin eyebrows, colorful eyes and perfectly drawn lips, but sometimes takes the contemporary approach with a smoky eye or luscious lip gloss. As a performer, she knows how to capture the attention of an audience-and her looks never fail to impress us!
@meicrosoft
Some of you may know the Toronto-based artist from her viral Tik Tok videos, either about her incredibly symmetrical tattoos or her flawless make-up. And while Mei Pang is most well-known for her eyeliner techniques, she is equally skilled in creating innovative, colorful looks that honestly feel like they belong in a niche futuristic movie. Her intricate use of color, as well as her precise linework show an incredibly talented artist, so make sure to check out her account if you're into abstract art and make-up that transcends norms.
See also, The Clean Beauty Bible