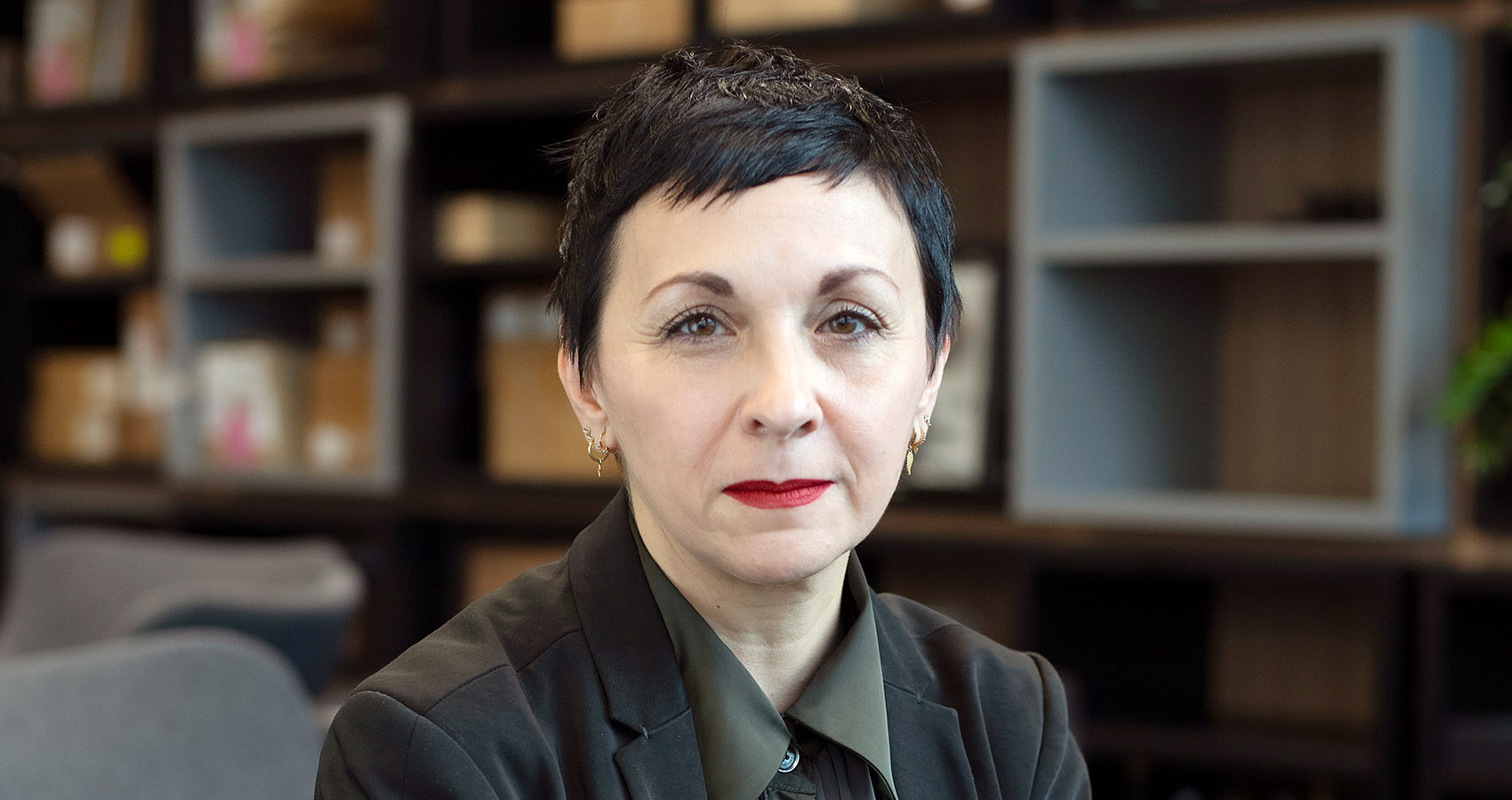 'Women And Non-Binary Artists Take Pop Music To The Next Level'
We talk to Almudena Heredero, the new director of Primavera Sound Madrid.
Primavera Sound, one of the most popular and immersive music festivals, for many avid concertgoers inextricably bound up with Barcelona, will also debut in Madrid this year. Under the banner I'll Be Your Mirror, both festivals will share a diverse line-up of more than 200 names such as Depeche Mode, Kendrick Lamar, Blur, Rosalía, Halsey, FKA twigs, Skrillex, Calvin Harris or St. Vincent. We chat with Almudena Heredero, the new director of Primavera Sound Madrid, who tells us about her experience as a woman in a still predominantly masculine industry, her commitment to gender equality, and… her own artistic aspirations.
With a successful decade at the head of Primavera Pro and the vice presidency of the Association of Women in the Music Industry to her name, Almudena Heredero is no stranger to the often brutal and not always women-friendly environment. 'I've been working in the music industry for over twenty-five years and traditionally, it has been an eminently male sector. Women held customarily allocated positions, usually in administration or communication, while their access to other functions was banned or highly restricted,' she shares with FizzyMag. 'I have gone through different types of entities and companies, and experienced first-hand issues such as wage inequality or the glass ceiling. On many occasions, I had to fight twice to be heard or even considered on the same level as other male colleagues in the same position,' she admits.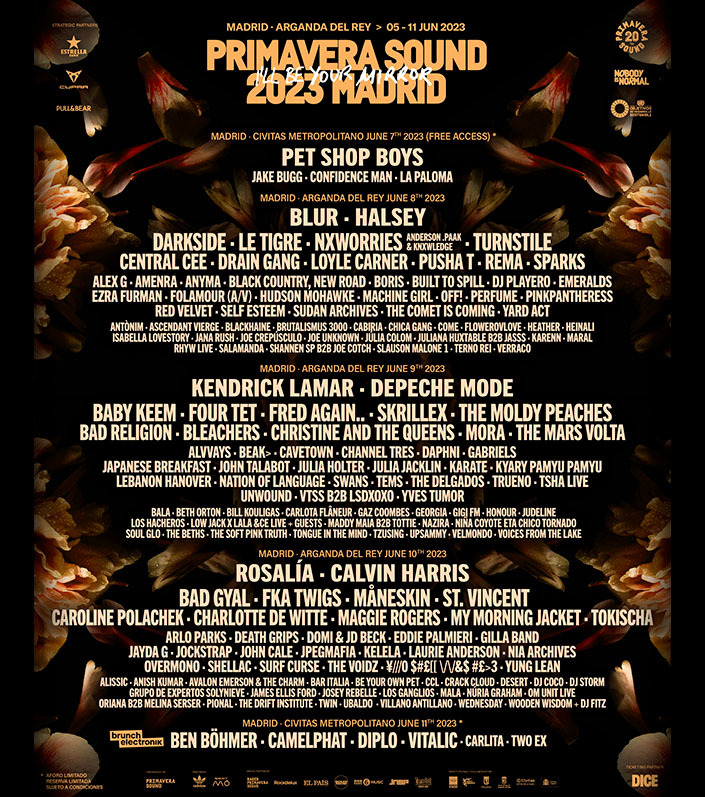 On the other hand, though, Almudena indicates the importance of female role models in her story. 'Throughout my career, I have met other women who have been important leaders in the music industry. Together, we formed an association that provides a great source of support in this fight. Now, I'm also leading a project within the framework of a large festival that has a great commitment to gender equality. This includes all aspects of artistic programming, from the headliners to the emerging artists, as well as staff at all professional levels.'
As a new director of Primavera Sound Madrid, therefore, Almudena promises to maintain this policy. 'I want our festival to be a place where the public can feel free and comfortable regardless of who they are,' she reassures. The new location will surely facilitate her wish. 'Our Madrid edition is designed for local, national, and international audiences. Being native to Madrid and having worked for Primavera Sound for more than twelve years, I am extremely excited about our arrival here,' she confesses to FizzyMag. 'Madrid is at a brilliant time in terms of culture, tourism, and gastronomy, with many concert halls, a rich local scene, and, most importantly, an audience open to new musical experiences.'
The line-up of Primavera Sound, featuring artists such as Halsey, FKA Twigs, St. Vincent, Rosalía, Christine and the Queens, Caroline Polachek, Maggie Roggers, Arlo Parks, or Charlotte de Witte, clearly proves that Almudena isn't afraid of radical actions that, in her case particularly, definitely speak louder than words. 'The music sector must reflect on its internal dynamics to achieve multidimensional gender equality. This particularly refers to positions and departments usually reserved for men. We can't forget about the even economic compensation of artists either,' she points out unhesitatingly. 'In the end, it's simple: if you want to, you can start changing things. Once you are aware of inequality, it's all about taking steps in the right direction.' She also notes that, luckily, the tables in this industry have been slowly turning. 'If I think about artists that nowadays are taking pop music to the next level, and thinking outside of the box, there are tons of women or non-binary and non-masculine musicians that come to my mind.'
When asked about acts on the Primavera Sound line-up that she looks forward to the most, Almudena lists Pet Shop Boys, who will open the festival in Madrid on June 7, as well as St. Vincent, Laurie Anderson, Christine and the Queens, Eddie Palmieri, Red Velvet, Sudan Archives, and Måneskin. 'But the magic of Primavera Sound lies in the bands that you discover for the first time on our stages,' she stresses as she understands the challenges that the up-and-coming artists often need to face. 'To be honest, I would have loved to be an artist myself,' she confesses to us. 'And I actually tried! Look me up on YouTube as a dancer during some Fangoria shows in the late 80s.'
She also adds that the multidimensional experience of the festival extends far beyond the musical line-up, both in Barcelona and Madrid. 'Each festival is unique, even though the programming is practically identical. In Barcelona, the Parc del Fòrum location has been our site for years, while in Madrid, we will arrive at a very special location, the Ciudad del Rock in Arganda del Rey, designed specifically to hold festivals. This will allow us to deliver an authentic Primavera Sound experience to our new audience', she reveals. Almudena is, above all, dedicated to the uniqueness of the festival which has undoubtedly become her mission. 'Most importantly, it's about the possibility of living each moment, each concert, and each festival in a personal way. As organizers of Primavera Sound, we want our public to enjoy them in an unforgettable way.'
Primavera Sound. Barcelona June 1-3, 2023 PARC DEL FÒRUM. Madrid, June 8-10, 2023 MADRID / ARGANDA DEL REY. Tickets here.