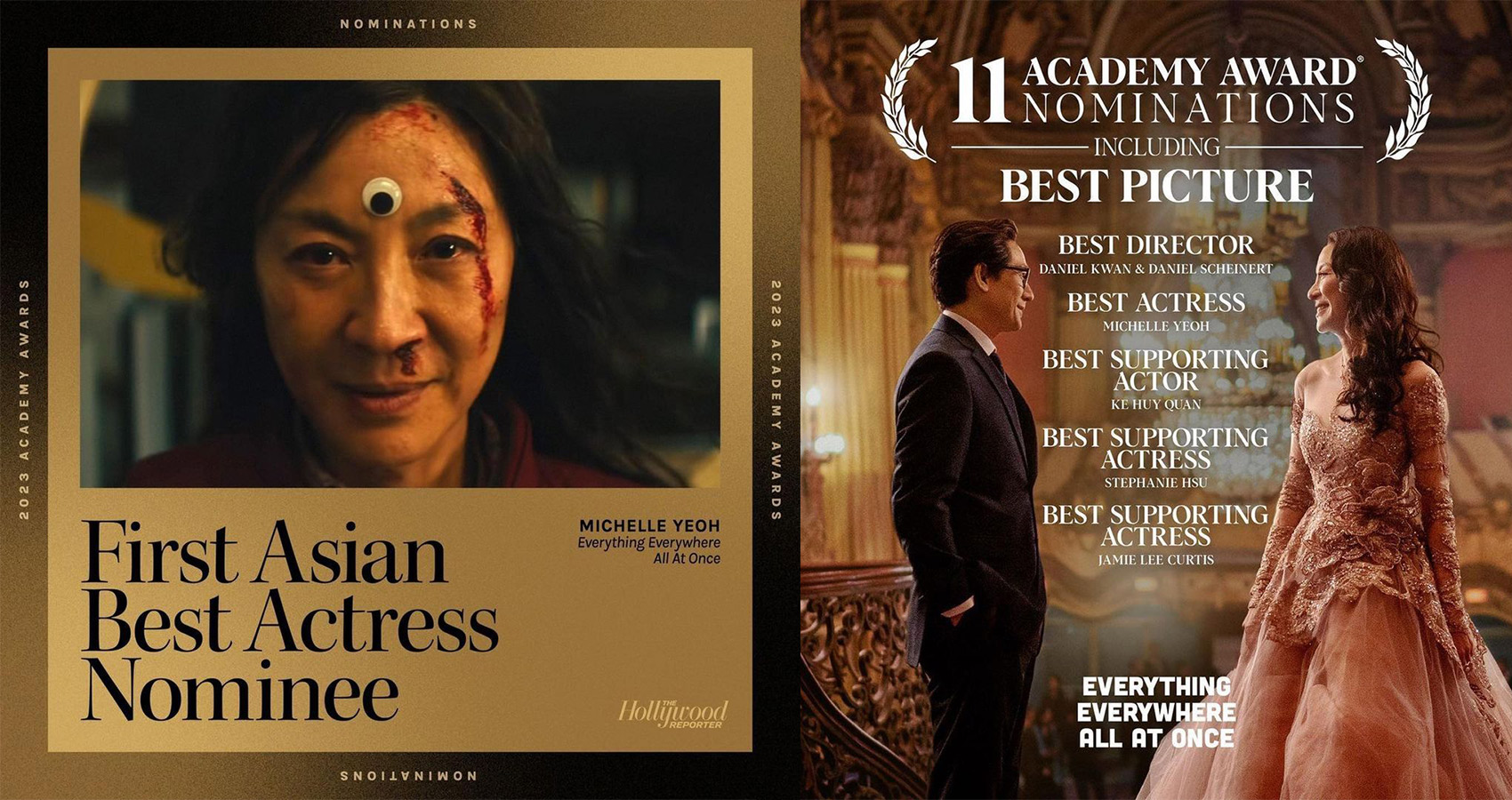 Michelle Yeoh Secures Historic Oscar Nomination
It's been a long time coming.
Film legend Michelle Yeoh made history as the first Asian Best Actress nominee for the 2023 Oscars. The Malaysian actress' highly praised performance as Evelyn Wang in the multiverse romp Everything Everywhere All At Once has secured her a chance at breaking the glass ceiling for Asian film representation. This prestigious nomination follows her 2023 Golden Globes win.
Best known by US audiences for work in films like Crouching Tiger and Crazy Rich Asians, the 60-year-old Hollywood icon is finally getting her due this awards season. Everything Everywhere All At Once leads the pack for Oscar nominations, receiving 11 nominations total. The story follows Yeoh as a laundromat owner, unwillingly tasked with saving the world all while trying to save her failing marriage and business. The film was praised for its originality and emotional, familial center.
"It's taken a long time. But I think this is more than me," Yeoh said to the Hollywood Reporter. "It represents so many who have hoped to be seen in this way, to have a seat at the table, to say, 'I am of value too, I need to be seen too."
The Indian-born star of 1936' s The Dark Angel Merle Oberon hid her ethnicity from the Academy when she was nominated for the role, making Yeoh the first self-identifying Asian Actress Oscar hopeful. Everything, Everywhere All At Once was lauded for its Asian representations in a film industry full of stereotyping and yellowface.
Fellow co-star Ke Huy Quan was also nominated for the Best Supporting Actor category.
The 2023 Academy Awards will premiere on March 13th, 2023 on the American Broadcasting Company.