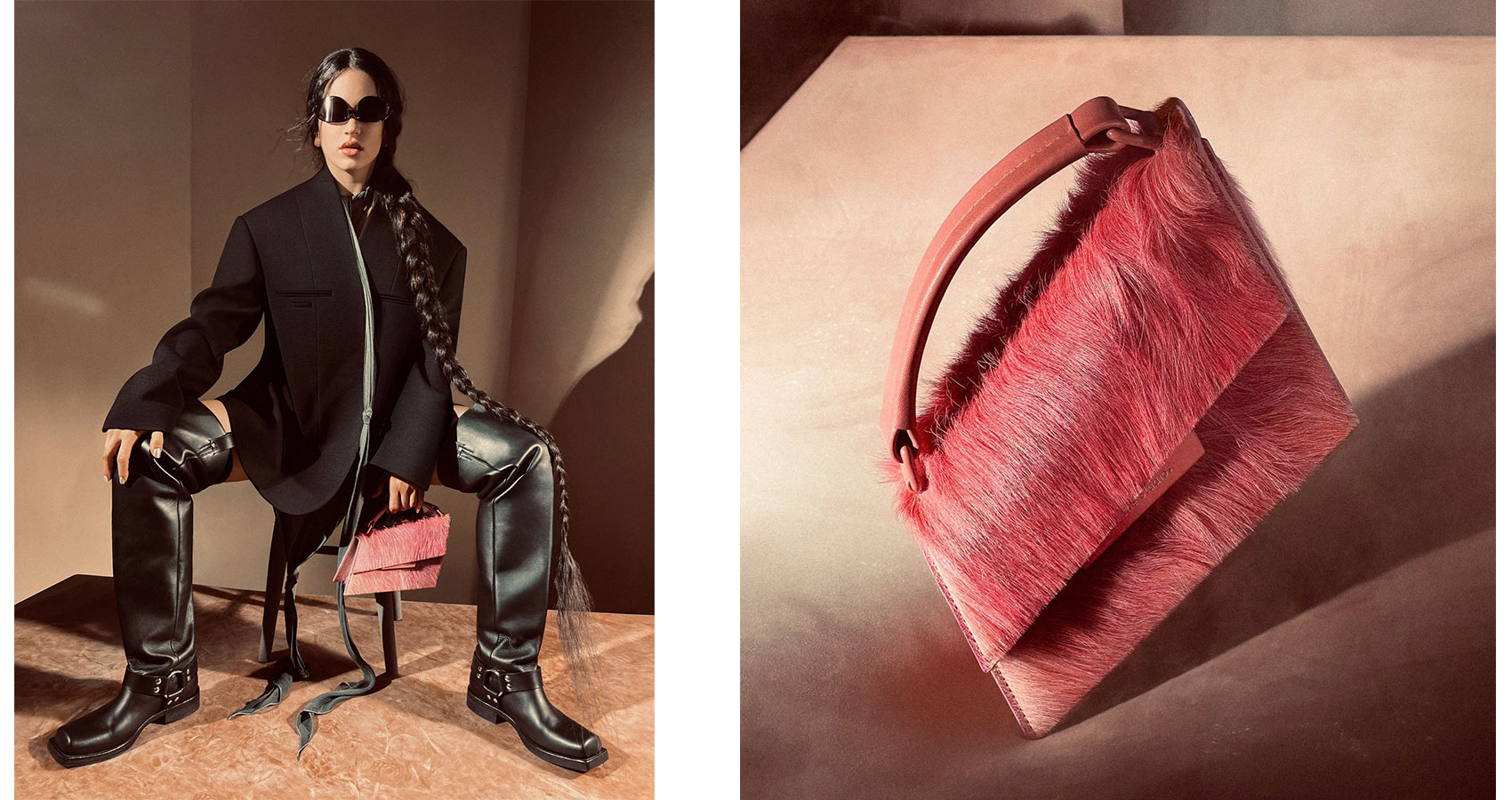 Acne Studios Releases Its Fall/Winter 2022 Campaign Starring Rosalía
The Spanish singer is taking on the world of high fashion.
There's been a certain pattern in the current climate of the fashion industry and that's its obsession with intertwining with celebrity culture. Maybe it's the influence of social media and how it's now more easier than ever for celebrities to keep themselves relevant to their fans. Instead of high fashion models fronting the face of campaigns, brands are teaming up with some of the most well known celebrities in modern day. The newest star to be added onto this list is Spanish singer Rosalía.
The singer stars as the face of Acne Studios Fall/Winter 2022 Campaign. Photographed by artist Paul Kooiker, the campaign captures Rosalía exuding a feeling of nostalgia whilst embodying a clear freshness and modernity. "We felt Rosalía was the perfect fit for this campaign, because she has a unique ability to shapeshift through time, history and culture, all with a contemporary lens," said Jonny Johansson, Creative Director of Acne Studios, in a statement.
The Spanish star is seen wearing various looks from the Fall/Winter 2022 collection such as a black Single-Breasted Blazer, Leather High Boots and a Double-Breasted Maxi Leather Waistcoat. The campaign was able to bring that freshness and intimacy with one of the photos capturing Rosalía in nothing but a decadent belt cinched over extremely long hair extensions.
The partnership between Acne Studios and the singer can only be described as natural considering the star has been publicly sighted wearing the brand before—such as when she was the first to wear the Fall/Winter 2022 collection on her appearance on The Tonight Show Starring Jimmy Fallon. She was so willing to work with the brand again that she took time out of her tour rehearsal to shoot the campaign in Barcelona.
"When I pose for a photographer, I always try to be myself but also I try to channel an energy," she said in a statement. "What appealed to me the most about working with Paul Kooiker was that he has an atemporal style, his pictures could have been taken when photography was invented. But, at the same time, he transmits a freshness of the moment. His pictures are badass."
Additional key pieces from the runway are leather shell-shaped handbags, high waist leather maxi skirts and printed fringe dresses. The Fall/Winter 2022 collection is currently available to shop on AcneStudios.com.
Up Next, Prada's Linea Rossa Unveils Its Fall/Winter 2022 Campaign