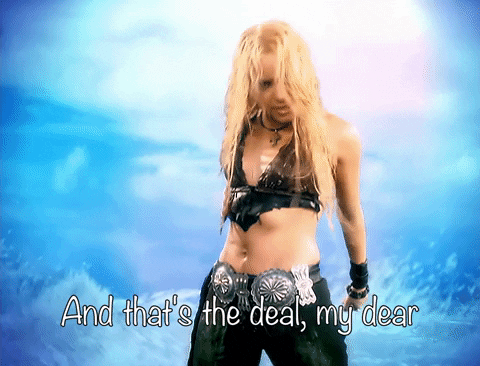 Shakira Breaks Her Silence On Split From Gerard Piqué
The global superstar got candid in an interview with Elle Magazine.
Global pop sensation Shakira is finally breaking her silence on her very public separation from her long-time partner and father of her two kids Gerard Piqué. The Chantaje singer is the new cover star for the October issue of Elle Magazine, and she opens up about upcoming new music but also addresses some of her recent scandals and controversies.
The separation was announced in June of this year, with the custody of their two kids still up in the air. The separation was reportedly due to infidelity on Piqué's part, with rumors of him having affairs with several women while traveling for his athletic career. However this is the first time that Shakira is addressing the split in an interview, and she gets candid on the dark reality of dealing with a separation in the public eye and how that can impact the quality of life of her and her kids.
When asked how she is doing after the collapse of her relationship, Shakira stated: "I have paparazzi camping outside, in front of my house, 24/7. And there's not a place where I can hide from them with my kids, except for my own house. You know, we can't take a walk in the park like a regular family or go have an ice cream or do any activity without paparazzi following us." The Colombian songstress explains how her number one mission in life is to protect her kids from any heartache or emotional strife, and how that has proven itself to be a difficult task during such a trying time for her and her family unit.
On top of going through public heartbreak, Shakira is also dealing with her father being in ICU because of two really bad falls where he then had to undergo brain surgery. To add to the turmoil, she is also being accused of tax fraud by the Spanish government and could face up to eight years in prison, yet Shakira claims she has paid everything they claim she owes and is disappointed in the press for running with a false narrative to attempt to coerce certain settlement agreements.
The latin pop icon is now working on her first album since 2017, making fans eager to listen to Shakira's new sonic direction. Despite all the darkness surrounding her life right now, Shakira describes this new project as a healing, emotional journey for her.