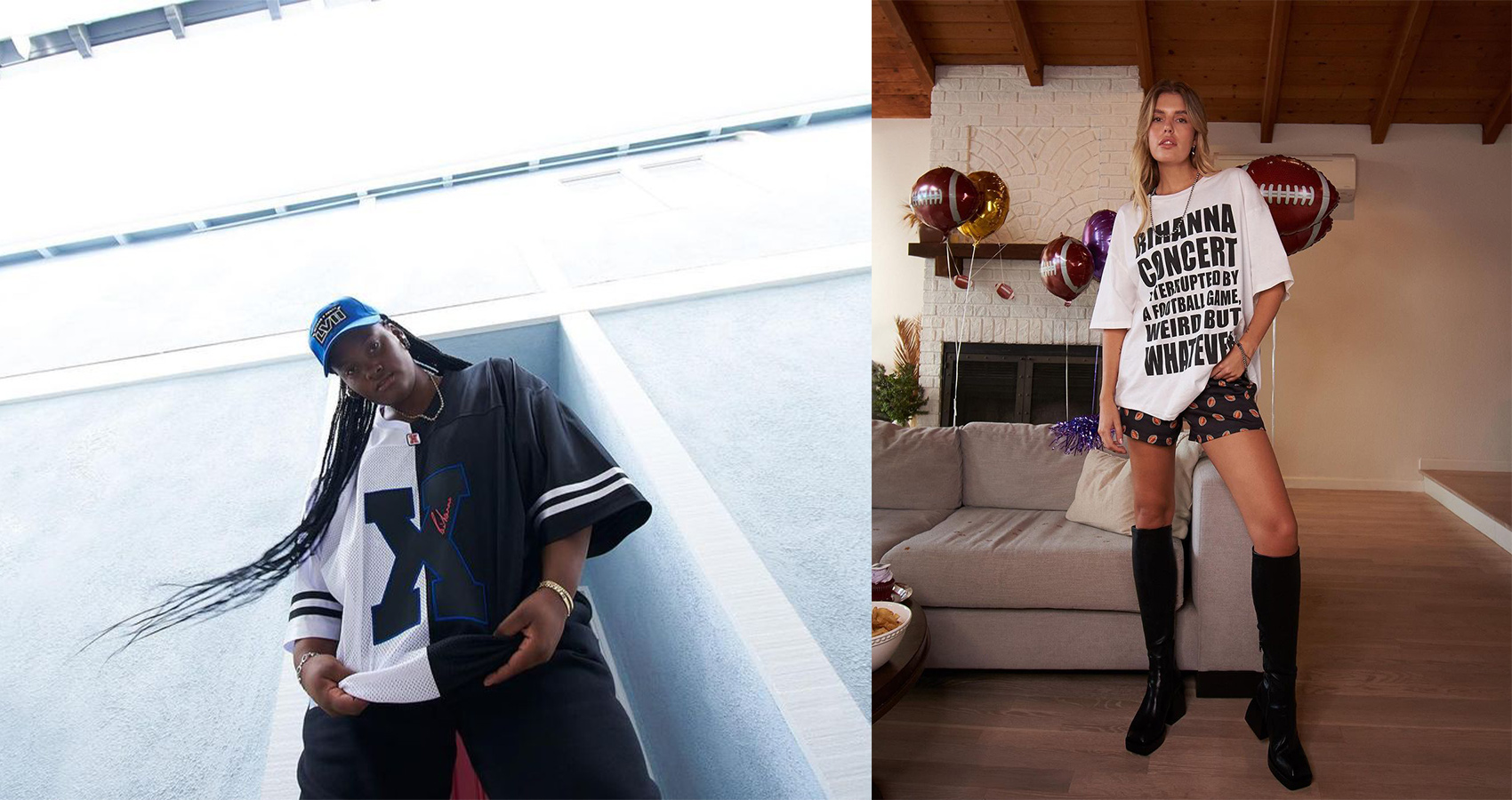 Rihanna Is Giving Us Sporty But Cozy In Latest Savage X Fenty Collection
Keeping us hooked just before her awaited Super Bowl performance.
Whilst some of you still may be waiting on that album, Rihanna continues to give us sexy yet comfortable in her upcoming football-enthused Savage X Fenty collection.
Titled "Game Day," this new capsule comprises of 17 pieces complete with hoodies, sweatpants, varsity jerseys, tops, hats, beanies, and not forgetting a bandana. The range are all imprinted with Savage X Fenty's branding and pay homage to the American Sport.
Designed in "Cookie Brown" and "Black Caviar," the brand's LVII Hoodie and Sweatpants set together with the LVII Cropped Jersey, may just be staple looks for this line. In alignment with its title, the LVII Surprise Tee is also one to be highlighted within the collection. Those who choose to purchase the LVII Surprise will not regret it because the surprise is worth the cop. Also in the collection are snug cotton boxers that can be visibly worn with the LVII Sweatpants or even paired with the LVII Tube Top.
Better news is that Savage X Fenty intend to mark the launch with a pop-up in Los Angeles from January 27 to 29.
The online drop of "Game Day" is due to take place at 9 a.m. EST on Savage X Fenty's online site.