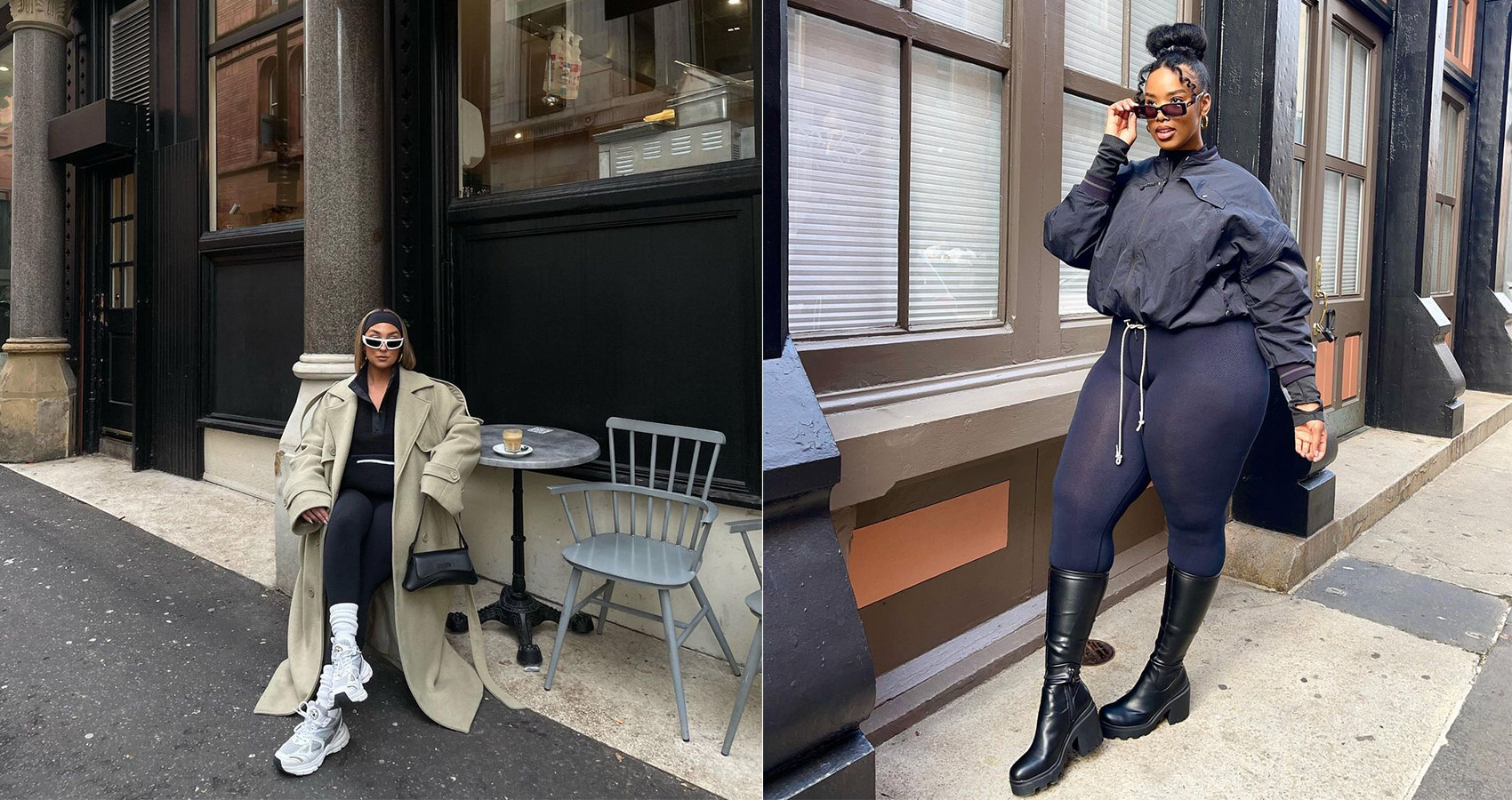 Gymshark: The Only Activewear Brand You Need
There's something for everyone when it comes to this inclusive brand. We are obsessed.
Every year, the inevitable swathe of people taking up the gym in the 'new year, new me' tsunami hits us. Some stick at it, others don't. I'm not knocking it; fair play to you. However, fitness looks different to different people. As someone in a very intense and physically demanding sport, motivation for the gym presents itself as not wanting to make a tit of myself. I do not pretend to be a fitness guru in any way, shape, or form. I do not know everything there is to know about the gym. However, when it comes to gym clothing, I can advise. Not only do I like to put an outfit together, I know a thing or two about needing practical activewear. Thus, I wear a LOT of Gymshark. Adidas and Nike are fine, but I find that Gymshark brings extra. As I said, fitness looks different to different people, and this unique brand provides something for everyone under this mantra.
First of all, something that Gymshark do really well is the wide range of clothing they offer. Whether it's sports bras, leggings, shorts, t-shirts, vests, jumpers, hoodies, stringers, or underlayers, there really is something here for everybody. They also have 'rest day' attire, which equates to clothes you can wear when you're bumming around the house watching your seventh consecutive episode of Grey's Anatomy. There are so many options for what you can buy, but there are also further options as to the colors and styles they come in. Again, there is a wide range of possibilities, from brown neutrals to deep purples to vivid reds or striking greens. This is huge as it allows people to keep self-expression alive when it comes to workout gear. Working out in all black is so 2021.
On top of this, they offer gender-neutral clothing, including crop tops for boys. As a full-time homosexual, I live. This might not seem like a lot; however, this is something that, apparently, many of the heterosexual demographic were not ready for. Despite this, Gymshark doubled down and backed it. Standing up for self-expression in the fitness world is major, given that so many people feel it's a judgmental sphere to try and enter. I am not a hench fitness God, and I only started going to the gym due to my friends supporting me. Shoutout to Emma and Mima. As I will repeat, fitness looks different to different people, and everybody has their reasons for wanting to get active. With brands like Gymshark encouraging and endorsing people expressing themselves while giving people access to affordable, comfortable clothing, it makes that easier. Again, it might not seem a lot to you, but to somebody out there, it's a game changer.
Speaking of game changer, all these amazing activewear clothes are available in an impressive range of sizes. The sizes for all items sold by Gymshark range from XS – 2XL. This encourages people to get active when they see their bodies catered to. I firmly believe that anybody can be active, and it shouldn't have to be a daunting experience to attempt to do so. I am a tall, skinny boy. I'm toned but not particularly muscly. I say I have a body like Kate Moss, but equally, I have no booty to speak of, so maybe it's more like Flat Stanley; you decide. Going to the gym was a bit scary because I don't look like somebody who could bench press any significant weight. This is because I can't. But it did make a difference to me when I tried on Gymshark's clothing, and I wasn't swimming in it nor looking like an ironing board on a day out. I found the sizes and the styles flattering. I now know that you don't have to look a certain way to go to the gym, and Gymshark promotes this often. Another reason they're killer.
The final point that makes Gymshark the only activewear brand is their social media presence and online brand identity. Whoever runs their social media needs a pay rise. They tweet both motivational and HILARIOUS things. They also stand up to internet trolls. For example, when the aforementioned crop top dropped, the trolls came out from under the bridge. For whatever reason, they were upset by this concept and let the whole world know in an obnoxious, trolly way in the comments section. They thought they ate and Gymshark let them know they certainly did not. On top of coming for trolls, Gymshark also encourages people to get active outside of selling clothes. Challenges like the Gymshark66 are incredible. Every year, from the new year, Gymshark tells you to set yourself a fitness or otherwise goal and gives you 66 days to set a habit to achieve it. Motivation posts and the funny yet encouraging voice of the Gymshark socials make it possible, whatever the goal is.
From their inclusive sizing, unique and broad range of clothing, and sassy yet supportive social media voice, Gymshark really is the only activewear brand you need.
Find out more about Gymshark here.